I'm Passionate About Helping Others, Seeing Others Do Well and Improve Their Life Chances Makes Me Feel Good - Morounmubo Oludiran
1. Tell us a bit about yourself?
My name is Morounmubo Oludiran, I'm a fun, creative, open, hardworking, and loving woman. I come from a big family of 14 and I am the last born. It was always a fun and dynamic environment, which is something I still appreciate today. When you come from such a big family, it is easier to find your niche because everyone wants to be unique. However, I've always been a creative person which is what eventually influenced my career choice. I used to love art and technical drawing classes because they were not rigid, and you could always get an amazing new result.
2. What are you key values?
I hold onto the Fruits of the Spirit in the Bible- love, joy, peace, patience, kindness, goodness, faithfulness, gentleness and self-control and I try to live by these.
3. What are you most passionate about?
I am passionate about helping others. Seeing others do well and improve their life chances makes me feel good. Especially when God uses me as a medium. It's something I would like to pass on to my girls.
4. What's your educational background?
I went to Bauchi State Polytechnic and then Yaba College of Technology from 2001-2005, where I studied architecture. I also went to Daystar Leadership Academy in 2011 where I got a Basic Leadership Certificate and I have taken many professional courses over the years.
5. What did you want to be when you grow up? 
I wanted to become a computer scientist but chemistry discouraged me. I ran for my life! Then I attempted business administration, but you see shorthand? Shorthand won the battle. That's how I got into architecture.
6. Tell us your experience as a professional/Business Owner?
I've come to realize that lots of people want a lot but are unwilling to pay for it. I have also come to the realization that we are more willing to pay a premium without negotiating or thinking twice to foreigners whereas when it's a Nigerian it becomes an issue. Getting people to trust you and give you their money, especially in my industry is a big challenge. It has not been easy.
7. What are your SuperPowers?
Multitasking, handling issues and caring for the things and people in my life, I am also very detail oriented.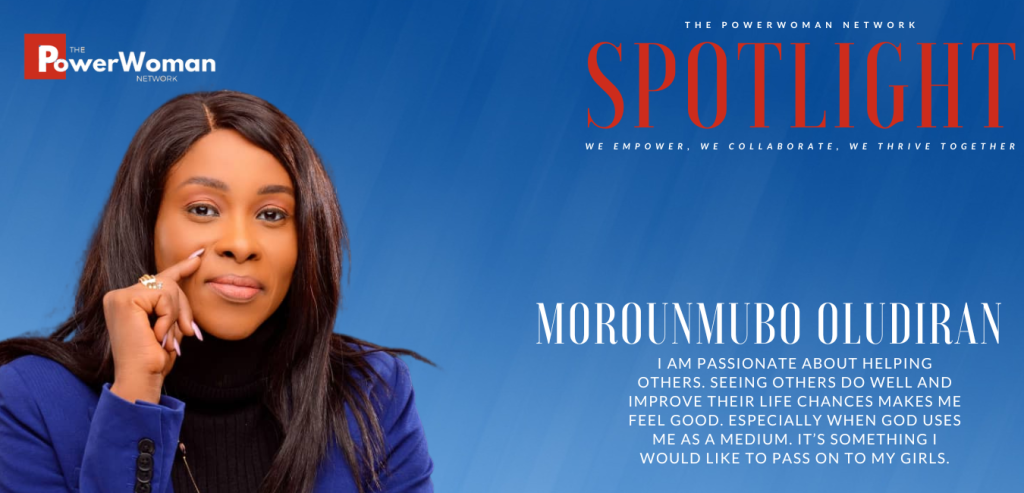 8. What were some of the challenges that you encountered when you started your career/Business?
Trust in people's abilities too soon, I tend to believe people will work as I do and I have been burnt on some occasions, sometimes it was so bad that I almost got into depression. However, I have been able to move past it and learn from it to the Glory of God. I have built my competence and confidence over time.
9. What are the things needed to guarantee breakthrough/success in business and career?
I call it the three P's: Prioritize, Plan, and Pray. Visualize how you would like your life to go and work towards it. When you have your priorities in order, you make plans around them and you ask God to help you, you can do anything well. Also, I delegate and ask for help when I need it.
10. What have been your fondest memory in your career?
I think it was designing a building, building it, then selling out two months after completion. I think that's every architect's dream – taking a project from conception to actualization, to delivery and then watching it excel. It made me very proud of myself.
11. What have you learned over your lifetime that you'd like to share with the younger generation?
Do not for any reason, if you can avoid it, be dependent or reliant on anyone – especially as a lady. Make sure you live within your means and think what could happen when, and it's always when, the people you depend on are no longer there. Always want more for yourself and always aspire to be better.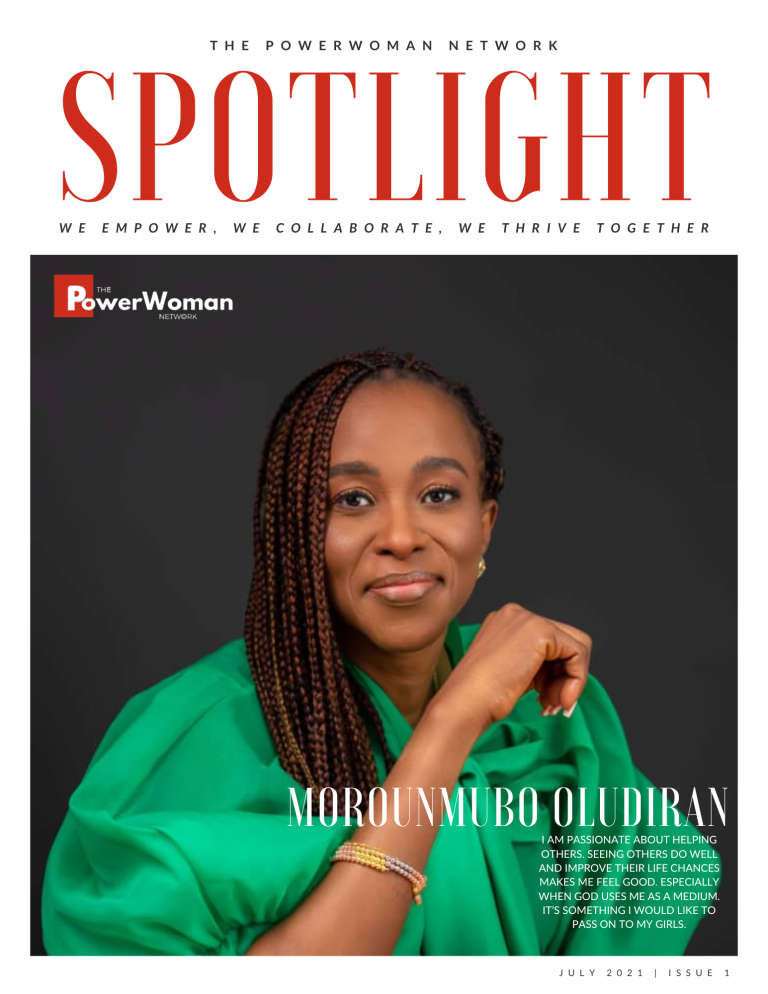 12. What are you most grateful for?
Life. Nothing is as beautiful as life, then family, then work. People you might think you are worse of than are gone, and you get to live a good life? I do not take that for granted.
13. What are your greatest accomplishments in your career?
As far as my career is concerned, I must say that working with Arkland Properties Limited for seven years has come with a lot of rewards, achievements, and promotions. However, to talk about the biggest of all: I was the architect chosen as Head of Facility in the company. It was a superb feeling of achievement. Also, my team and I are doing a great job, if I do say so myself.
14. How do you integrate the many aspects of your life?
Multitasking, my superpower. Brainstorming, delegation and designation of jobs and tasks has always helped me manage my affairs. It's easier when you have a husband as supportive as mine is and great colleagues.
Going out to nice places with my family, traveling,
dancing, praising God, looking good, hanging out with my girls.
16. Where can you be found online?
Facebook: Mubo Oludiran
Instagram: @mubbymi
LinkedIn Mubo Oludiran