The PowerWoman 100 - 2022 Annual List
The PowerWoman Network through the #PowerWoman100 celebrates women who are changing the status quo and making a difference. Women who are passionate about service to others. They deserve to be duly recognised.  Find our 2022 PowerWoman List.
See More About Our 2022 PowerWomen 100
Ada is the Founder of She Code Africa (SCA), a non-profit organisation focused on empowering young girls and women in Africa through technical skills, She founded SCA in 2016 and has since impacted over 17,000 women members across 20 African countries with her team, while championing gender diversity in tech through it.
She started out as a self taught Software developer in the university and has since become involved in several other organisations within Africa's technology sphere. Her expertise in Developer relations and staunch advocacy for developers within Africa has earned her roles in several top organisations globally including her current engagement as the Ecosystem community manager for Sub-saharan Africa with Google.
Ada is also actively involved in advocating for open source in Africa, hence co-founded 'Open Source Community Africa', one of the largest communities for open-source enthusiasts, advocates and experts across Africa.
Adaora Mbelu is a Bright Light, Dream Interpreter, and Purpose Driver. She is the founder of Lumination, an Afrocentric Transformational Learning Company. As a brand strategist who is passionate about helping brands own and tell their stories, she has worked on projects with multinational brands including Google, Guinness, Johnny Walker, Microsoft, Pepsi Co, Access Bank, Union Bank, amongst others
Her professional background spans across various industries, and Adaora has served as a content developer on high profile government events, such as the International Conference on Peace & Security and the United Nations World Tourism Organization Conference to name a few. She was also the project manager for Fremantle Licensed TV Shows, Nigerian Idol and Nigeria's Got Talent, and worked on X Factor Nigeria. Adaora was the Corporate Communications Manager for OSMI during the 2010 World Cup managing all communications on the broadcast rights for Nigeria. OSMI was also a broadcast marketing license owner for the UEFA Champions Leagues, UEFA Europa League, FA Premier League, La Liga, and Bundesliga. Prior to moving to Nigeria, she was a Credit Analyst at Citigroup USA, where she received awards for organizational efficiency and team spirit.
Abiola Adediran is an innovative and dynamic change leader, having over thirteen years of seasoned financial experience with exposure in both local and international financial markets. Her diverse experience in providing core business strategy, auditing, financial management, corporate valuation, and investment management services has provided me with the ability to provide unique and authentic perspectives to support various facets of business.
Currently, Abiola serves as the Group Chief Financial Officer of a leading investment management group in Africa with investments in banking, oil & gas, real estate, financial technology and private equity and my work revolves around introducing strategic and tactical solutions that improve business financial performance, driving the identification of growth opportunities, delivering sustained growth, corporate sustainability and increasing shareholder value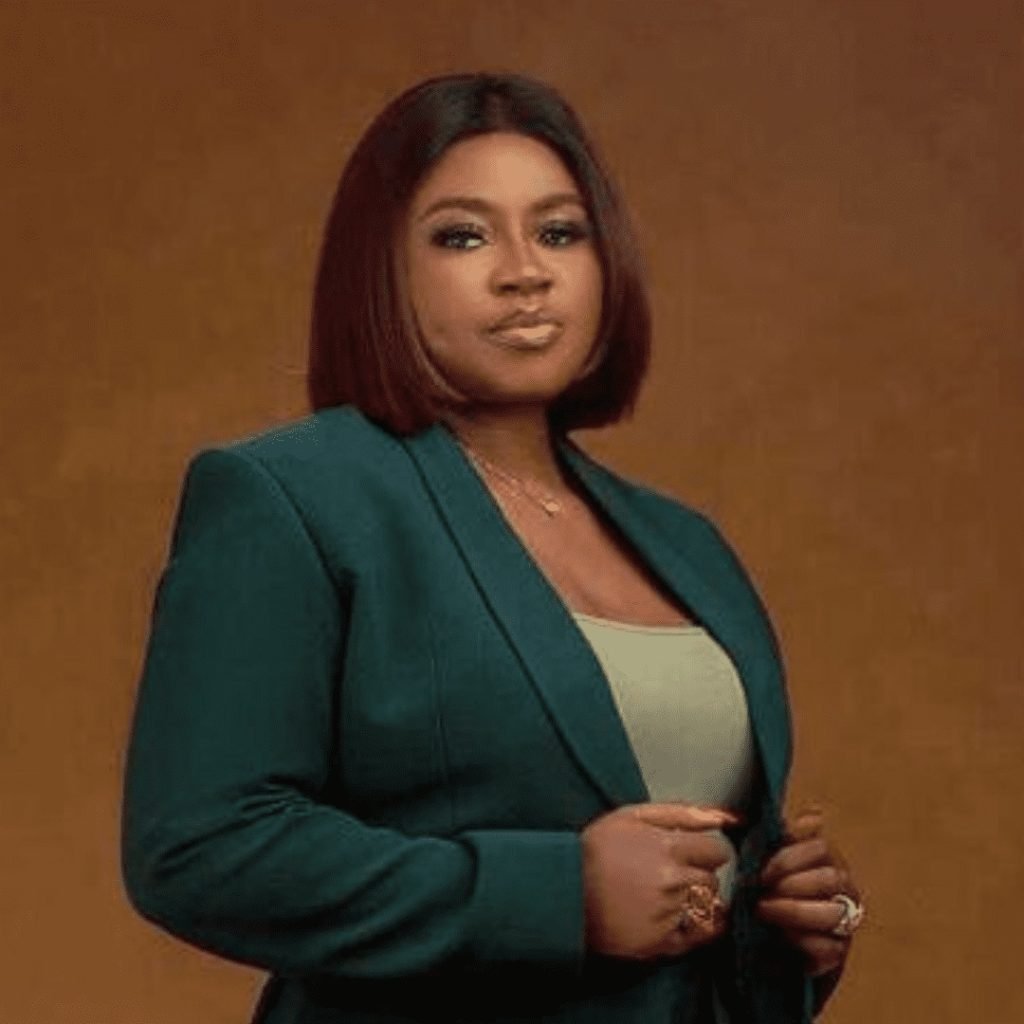 Abiola Adelana is the Tourism Business Manager at Sterling bank, where her main task is to revitalize Tourism Business especially within Nigeria and set up a sustainable model to utilized finance in developing domestic tourism. She is a seasoned banker with over 14 years experience in risk management, strategy and retail banking.
Abiola is a member of the domestic Tourism and economic development working committee for Nigeria, as Coordinated by Nigeria Tourism development commission.
She is a trained economist from the great Obafemi Awolowo university, Executive education programme on sustainability business at Harvard business school ,CIBN member, and is passionate about contributing her skills and trainings to putting down a solid structure for local Tourism in Nigeria to become a major GDP driver for the country.
In the last 7 years Abimbola has worked as a senior producer, director, content creator and developer at Ndani Tv. Having produced shows such as, The Juice, Real Talk, Skinny girl in Transit (season 2-6), Rumour has it (season 2), Lagos Big Boy , Oga Pastor, Fractured, Phases ( season 1-2), TGIF,and most recently Game On.
Totaling well over a 100 episode's from pre to post production.

Abimbola is a charismatic leader of teams and people, she has an innate ability to build and maintain functional relationships.

She is creative and passionate about TV, film, entertainment and African storytelling.
Adeola Azeez is a seasoned banker with over 20 years of professional experience, more than half of which has been as Deputy Country Representative/Deputy Managing Director of Deutsche Bank Nigeria, the leading client-centric global universal bank with approximately 30 million customer accounts and activities in more than 70 countries and jurisdictions.
In her role as Deputy Managing Director of Deutsche Bank Nigeria, Adeola oversees the banks business operations in the region, including managing liaisons between Deutsche Bank offshore and its client base of Nigerian banks. She has successfully guided the local financial institutional clients across the spectrum of international financial services and the myriad of challenges of correspondent banking.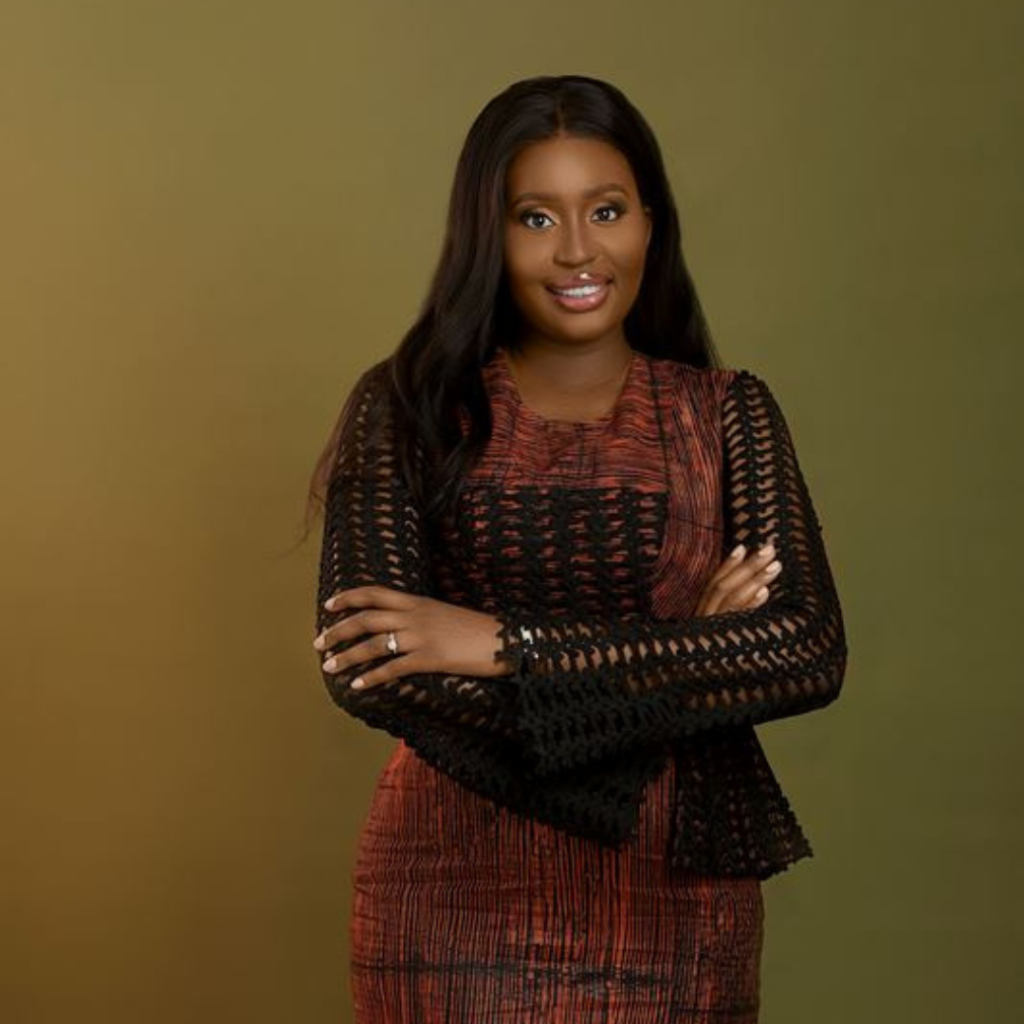 Adesuwa is an experienced finance professional with a demonstrated track record over the last 13 years in investment banking, leveraged finance and private equity from global institutions such as J.P Morgan. She is the Founder of Aruwa Capital Management, one of the few women owned and led early stage growth equity funds in Africa investing into untapped investment opportunities in West Africa in the small to lower mid-market.
Adedoyin is the Co-Founder of The Comms Avenue, a capacity-building and networking platform for Communications Professionals. The Comms Avenue currently have over 750 professionals from 15 African countries in our mission-driven community.
Adedoyin also provides communications, writing and personal branding training for Communications Professionals, Senior Executives and Corporate Organizations.
Adepeju Adebajo is an experienced Director and CEO with a background in critical economic sectors including Industrials, Renewable Energy, Agriculture, Financial services, and Consulting. She is known for my leadership skills and operational strength in challenging environments. she developed this through an international education and career across Sub-Saharan Africa, Europe, and America. she led blue chip companies and high growth start-ups in emerging markets and she's versatile and globally oriented with strong cross-cultural skills. Her super powers are in creating individual and organisational alignment through active listening and communication, thus unleashing high performing teams that achieve growth, organizational change, turnarounds, transformations and impact their environments. she has done this over and again in the Private and Public sectors.
Adia is an experienced global executive who synthesizes her background in engineering, consulting, and product development to build and operate leading category-defining businesses. With deep expertise spanning technology, telecommunications, and finance, she has successfully designed, built, and scaled tech-driven platform companies in emerging markets valued at over USD $100+ million.
She is interim CEO at Thrive Agric, one of Nigeria's largest agri-tech startups. Prior to her current role, she was the VP of Growth and Managing Director, Nigeria for Migo, a machine learning-powered instant credit platform. At Migo, she grew the company's userbase to one million users and led its expansion to Brazil. Prior to that, she was the Director of Digital Business at 9mobile (formerly Etisalat Nigeria) where she partnered with startups to deliver mobile content, advertising, financial, and API services to the company's 23 million users.
She also supports Africa's tech ecosystems as a startup mentor and speaker, working with various Africa-focused VC firms to better prepare their portfolios for scale.
Adekanla Adegoke has over 17 years post qualification experience in development, gained across Nigeria, Ghana, Mali , Burkina Faso, Ethiopia, Kenya, South Africa, Congo, Togo, Malawi, South Sudan, Canada, US, Belgium, UK and Bangladesh.
Adekanla leads effectively at all levels of development cooperation. She has over 15-years' work experience in CSR Strategy formulation, Sustainability Reporting, management, coordination and fundraising for poverty reduction focused development programmes within Africa and internationally.
Ade is well versed in facilitating community meetings, supporting and guiding national and expatriate specialists, advising government officials and/or representatives of international development agencies and foundations.
She extensively utilizes participatory methodology and the logical framework approach in project design, implementation and reporting capacity building. Adekanla also has strong skills in project financial management.
With over 10 years diversified exposure spanning the FMCG, Logistics and Management Consulting sectors; delivering value across the HR service delivery, she possesses practical knowledge and experience in Talent Management, Talent Acquisition, HR Transaction Services, Performance Management as well as Learning and Development, which coupled with strong analytical and presentation skills has often been invaluable in getting shared understanding and buy-in of relevant key stakeholders on various organizational development initiatives.
She has been actively involved in several projects geared at enhancing Employee Engagement and improving HR service delivery. Skilled in communicating and collaborating effectively by relying on excellent interpersonal skills, outstanding customer service and solid expertise in human resources management.
Aishah Ahmad was appointed Deputy Governor at the Central Bank of Nigeria (CBN) on the 23rd March, 2018. As Deputy Governor in charge of Financial System Stability, she is responsible for leading the effort to promote a sound financial system in Nigeria; one of the principal objects of the Bank as specified within the CBN Act. In this role, Aishah is a member of the Governing Board and Committee of Governors at the CBN and Chairman, Financial Institutions Training Centre (FITC) – a not for profit organization offering training, consulting and research services for the financial services sector.
Prior to her appointment at the CBN, Aishah was Executive Director, Retail Banking at Diamond Bank PLC, with over 22 years experience as a corporate executive and finance expert. Her banking and investment career spans several financial institutions including NAL Bank Plc, Zenith Bank Plc and Stanbic IBTC Bank Plc (a member of Standard Bank Group, SA) amongst others.
Akwugo started out her career in consulting because she wanted to solve problems. She became intrigued with programme implementation as an independent reviewer of non-profit's that were beneficiaries of international grants. Aside gaining a better understanding the financing gaps within non-profits and government agencies, one thing became clearer – in designing impact projects, funding must align with building and strengthening capacity of both the beneficiaries and the institutions. If people know better, they will do better.
She loves to learn, and she consolidates her knowledge by implementing and teaching. As a result, most of her roles involve advisory, training, capacity strengthening and ensuring stakeholders are actively engaged throughout the process. As a result, the prevalent thread from her years of experience is communicating for change and she is well versed in strategic partnerships, generating relevant knowledge and leveraging on technical expertise across sectors.
Adobi Stella Nwapa has been appointed as Executive Director, Zenith Bank.
With over 30 years' cognate experience in banking, being a pioneer staff of the bank since 1990. She possesses robust institutional memory and background, honed from the Bank's foundation as the pioneer customer service officer.
She has held several senior management positions in the Bank, including business development and branch and zonal management, and treasury.
Prior to her appointment as Executive Director, she was General Manager and Group Zonal Head of Ikoyi Zone as well as Group Head of Diaspora banking.
Angela Kyerematen - Jimoh
Angela is the Strategic Partnerships Lead for the African Continent for Microsoft's newly formed Africa Transformation Office. Prior to taking up this role she spent 10 years with IBM in different roles. She was the Executive Director/Regional Head for IBM North, East and West Africa. She was the first woman and the first African to serve the role, and an inspiring thought leader in the technology space for the continent. She led the organization's business and strategy, enabling clients to grow and transform, and has been a key player in advancing IBM's Hybrid Cloud and AI momentum across 35 countries in Africa.
She has over 20 years of experience in sales and marketing across the financial services and technology industry, balanced between global and local stints. Prior to joining IBM, she worked for UBS Investment Bank and ABN AMRO in the UK. She was also Head of Consumer Banking for GT Bank Ghana and Head of Prestige Banking for UBA Bank Ghana. Since joining IBM Ghana in 2011, she has worked across various business units in East and West Africa and served a global role for IBM in the United States of America. In 2015, she became the first female Country Manager for IBM in Africa, a role that saw her broker some of the largest deals in East and West Africa.
Bashirat is a strategic business development veteran, a dynamic & result driven leader with excellent inter-personal, communication & negotiation skills.
Areas of core competence is mainly in the financial services/ banking sector with deep market facing experience specialization in Corporate Banking, Energy and Infrastrucure businesses.
Has served as a Bank treasurer and managed Investment banking and Corporate finance functions effectively.
A highly trusted advisor to clients, stakeholders and colleagues.
Well experienced board member of several years in various sectors of the economy in Nigeria as well as outside Nigeria.
Active Member/Chair of committees on Boards served. This includes Finance, Audit, Governance, Risk, Nomination, etc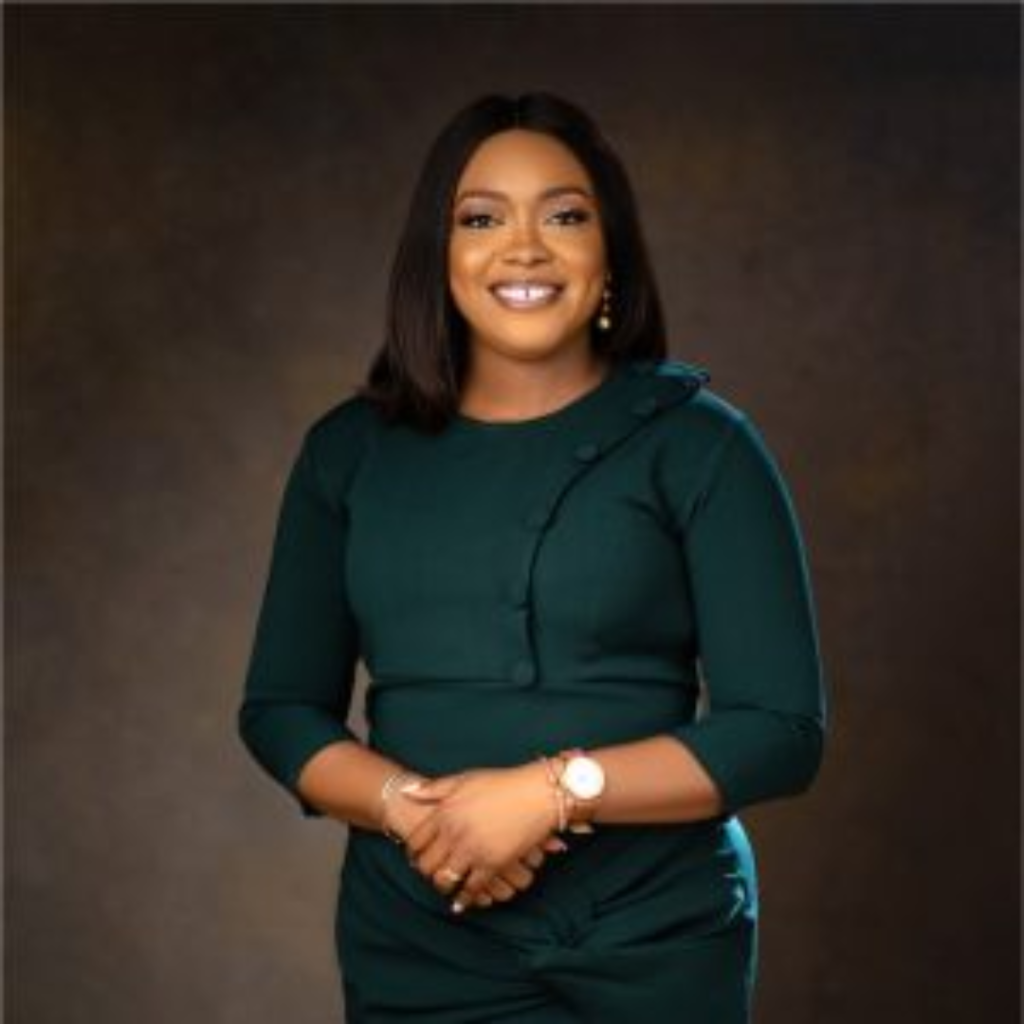 Benedicta Oyiana is currently a patner, chief people officer with Platform Capital Investment
She previously worked as a Human Resources Business Partner for Nestle, Unilever, and Honeywell Flour Mills Plc, where she effectively partnered the supplychsin, Marketing, Finance departments of the organization.
Prior to this, she was an E-learning officer at Diamond Bank Plc where she facilitated the implementation of the E-learning deployment bank wide under the HR department.
A seasoned HR executive with extensive experience spanning the FMCG, Banking and Management consulting industries. Benedicta has experience in business process review and development from providing business advisory services to SMEs. She has also been actively involved with youth mentoring and women empowerment and has several youth developmental initiatives under her belt.
Bioye is the Managing Director of Senantra. She holds a B.Sc in Zoology from the University of Lagos, Nigeria (1989) and an MBA Marketing (Delta State University, Nigeria). Her experience includes several years with Rank Xerox (now Xerox Nigeria Limited) where she worked in Administration, Planning & later Sales. She broadened her skills from 1998-2001 with Nexen Petroleum (formerly Canadian Petroleum) in her capacity as Executive Assistant to the Managing Director encompassing Public Relations, Office Administration and Business Development responsibilities.
While in Nexen, Bioye was involved in the Vision 2010 Oil and Gas Conference and the Enabling Environment Forum in 1998. She served as the Nigerian Co-ordinator for the World Petroleum Congress in 2000.
She was also Admin/Human Resources Manager for the Sahara Group before concentrating fully on events management.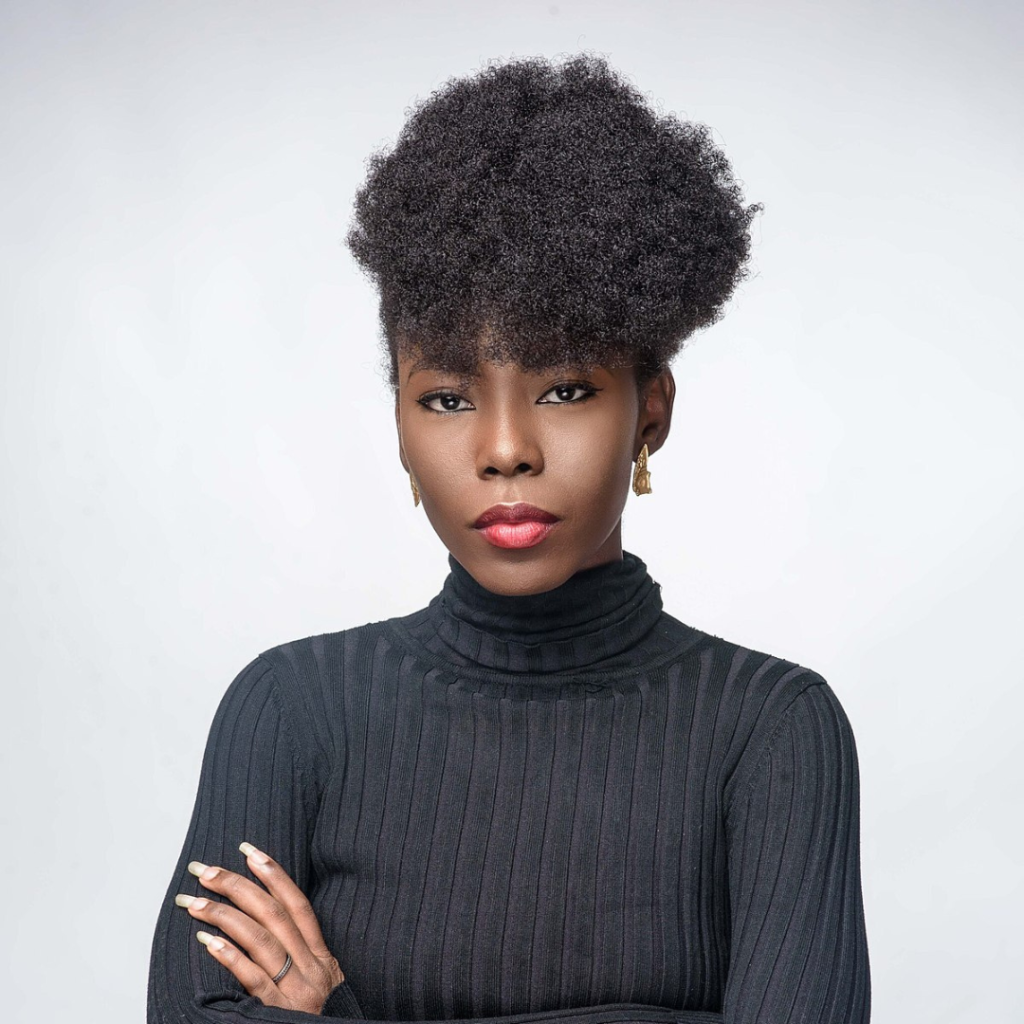 Blessing is a branding and communications expert. This simply means that she helps brands discover their value and unique identity to communicate and tell better stories.  She builds brand and communication strategies around products, services, growth, and sales. She has worked with brands across industries in unique capacities, nationally and globally, including Seedstars, Facebook, Taeillo, Diageo, Heritage Bank, African Alliance, Dark and Lovely (Nigeria and Africa), Bolt, Alomo Bitters, GSK, Lights Camera Africa, Lemi Ghariokwu, Victor Ehikhamenor, Angels and Muse, QuickCheck and so many others. 
Blessing is a seasoned Sales and Business development Expert; Customer Experience Expert; Security Specialist; Investigator; Relationship Management Expert; Receivables and Reconciliation Consultant, with a track record of successfully developing and implementing strategies to drive growth in revenue, overall margin, and customer base to improve operational efficiency across all verticals. Her rich experience cuts across the (Big 5), Financial Services, Oil & Gas (Upstream & Downstream), Manufacturing, Construction and Agriculture sector.
Blessing has over 11 years wealth of experience in the security industry and she's enjoys growing a career path in that space. She holds a Master's Degree in Security Management from Babcock University anda SHRM accredited Executive Leadership Development Certificate from IIPM. Shealso holdsaBachelor'sDegreein Accountancy &EducationfromtheUniversityofAdo-Ekiti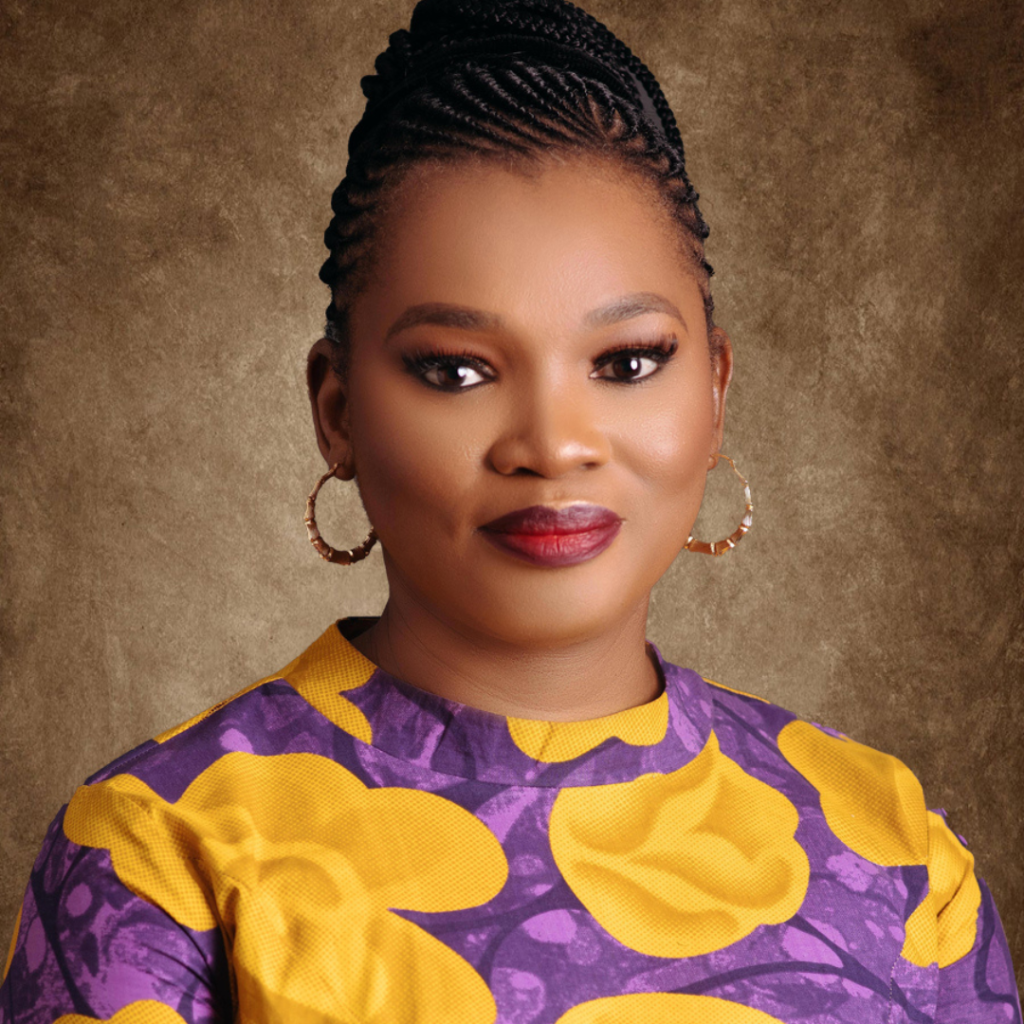 Bisi Adeyemi is the Managing Director/CEO of DCSL Corporate Services Ltd. She is a 1986 Law graduate of the Ahmadu Bello University, Zaria and was called to the Nigerian Bar in 1987. Bisi holds an MBA from the Lagos Business School, Pan Atlantic University. Prior to joining DCSL, Bisi was the Chief Legal Officer and Company Secretary with a downstream oil and gas company. Before then, she was the General Counsel with a multinational dredging company. Bisi is a member of the International Bar Association, the Institute of Directors and Deputy President at the Nigerian British Chamber of Commerce. Bisi has attended Leadership Training at the Harvard Business School, The Wharton School, University of Pennsylvania and the Kellogg School of Management, Northwestern University Illinois.
She has varied experience in Corporate and Commercial law practice and has worked on various assignments spanning corporate restructuring, mergers and acquisitions, board evaluation, Director up skilling and other governance engagements. Bisi is an Expert-In-Resident at the Enterprise Development Centre of the Pan Atlantic University. She is a Non-Executive Director on the Board of Center for Women's Health and Information.
Bisi have had extensive experience in business reviews and re-engineering, enterprise transformation and cutover/channel solutions. 
She was entrusted with the responsibility of establishing KPMG's consulting footprint in the banking sector in Nigeria, with overall accountability for the delivery of consulting services to the biggest banks and the regulators. She was involved in a number of landmark advisory mandates in and outside Nigeria
Bolaji Agbede has been appointed as the Executive Director, Access Corporation. With over 27 years' experience in Human Resource management and banking operations, she is set to lead Access Corporation into a globally connected community; inspired by Africa, for the world.
She has been recognized numerously for successfully and effectively handling key responsibilities influential to the achievement of the organization's goals and objectives.
She joined Access Bank Plc in 2003 from GT Bank Plc as an Assistant General Manager and currently serves as the Head, Group Human Resources. Bolaji has played a key role in the shaping and development of strategies that have led to the transformation of the Bank's reputable human capital. As an avid promoter of gender equality and equity, she introduced initiatives such as paternity leave, six months' maternity leave, the Bank's Crèche and Access Women Network, amongst others.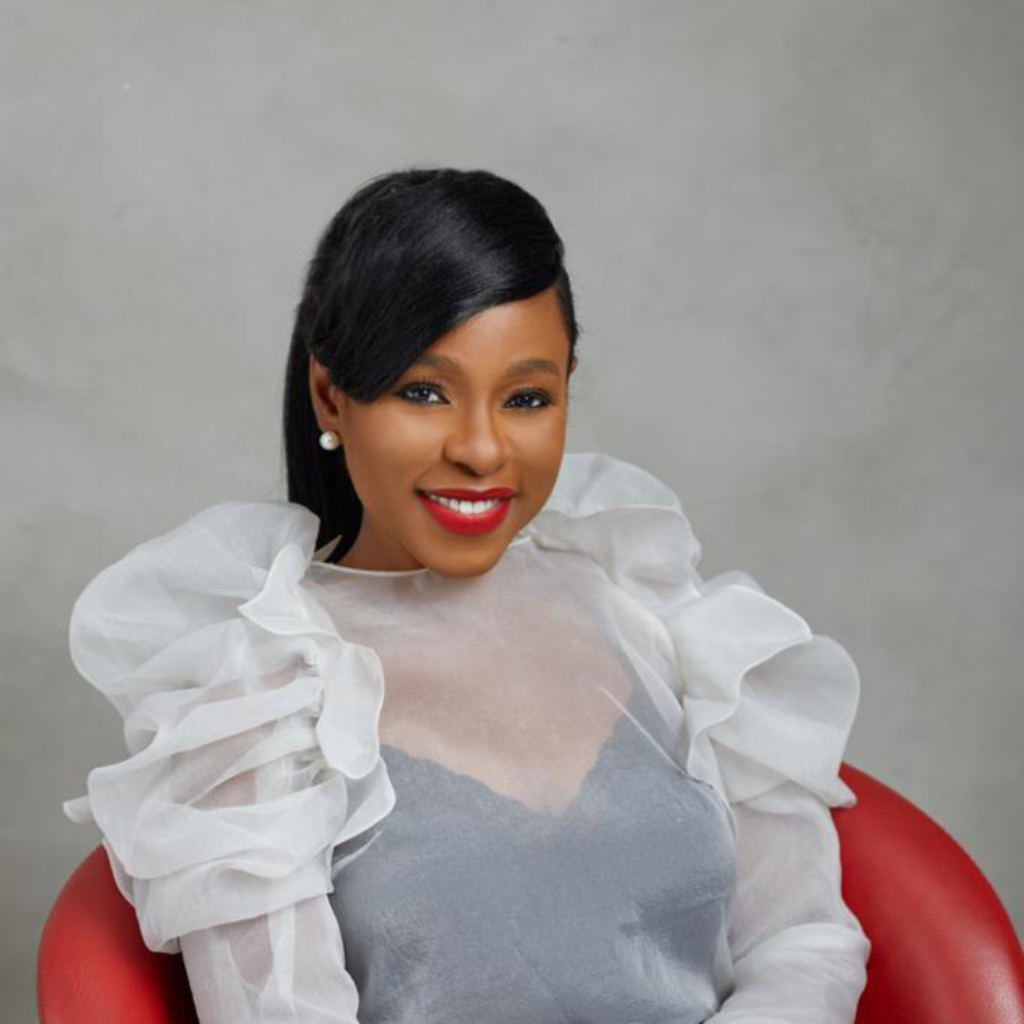 Bolanle Austen-Peters (BAP) is one of Nigeria's most prolific theatre and movie directors and producers. She has pioneered the national and international re-emergence of the Nigerian theatre industry. With a passion for the arts, BAP founded Terra Kulture in 2003 after developing an interest in the creative sector. Terra Kulture was established because there were few places in Nigeria with the appropriate ambiance, for Nigerians and foreigners alike to learn about Nigeria's rich cultural and linguistic heritage. After years of hard work, Terra Kulture is a resounding success recognized as a major cultural hub in Nigeria for expatriates, students, Hollywood and Nollywood stars, artists and members of the diplomatic corps.
An indigene of Ekiti, born in Ibadan, Oyo State in the south-western region of Nigeria, Bolanle Austen-Peters is a lawyer by training. She began her career serving as a lawyer with the United Nations High Commission for Human Rights in Switzerland, the United Nations High Commissioner for Refugees and the United Nations Development Programme. In the year 2000, after Bolanle Austen-Peters and her husband decided to relocate home, the quintessential business-woman soon realised that she had a burning desire to create jobs and engage in activities that were passion-driven. After a little soul-searching, Terra Kulture was born.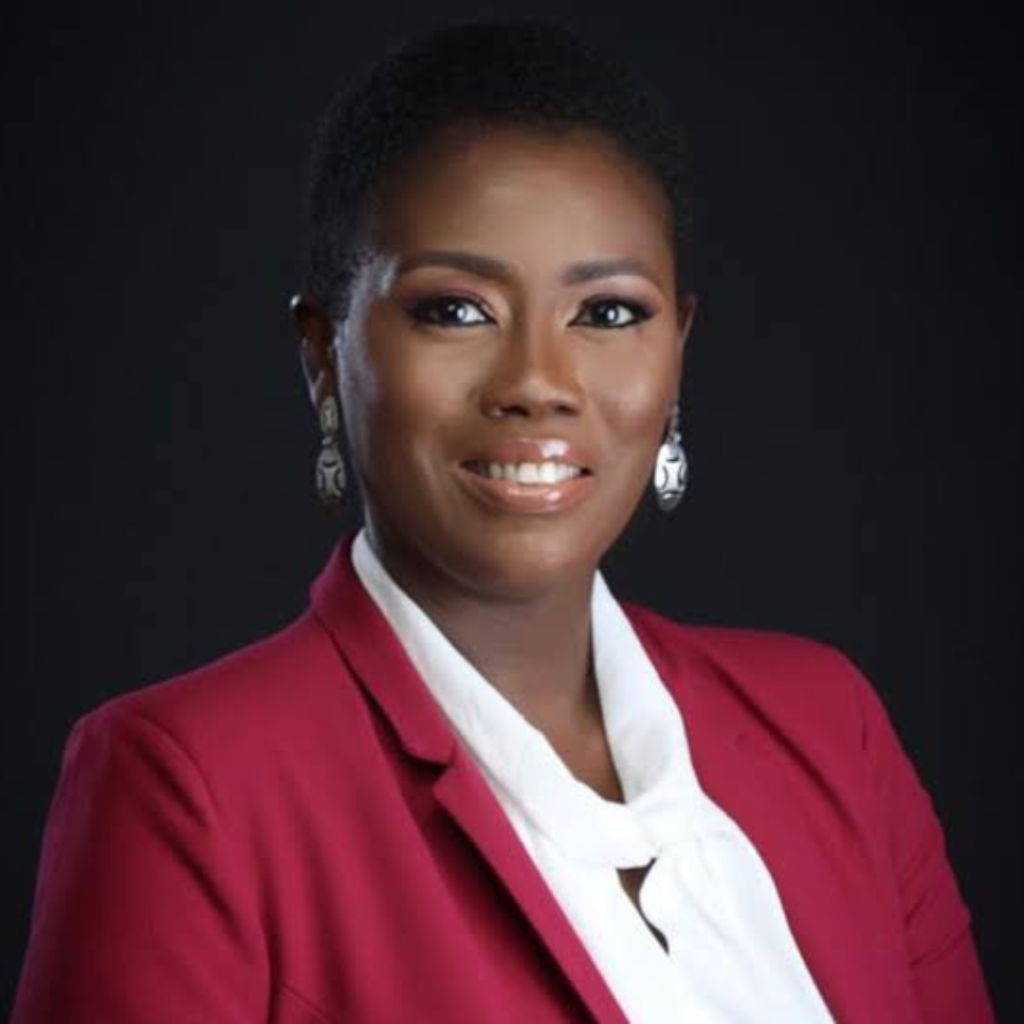 Bunmi Adeniba is an experienced Marketing Professional and Commercial Operator with cross functional experience in Brand Building, New Category Development, Innovation Management and Quality Management.
Hands on general management experience in end to end oversight function of a division lead.
Strong passion for people, coaching and building high performance teams.
Experienced Marketing Professional and Commercial Operator with cross functional experience in Brand Building, New Category Development, Innovation Management and Quality Management. Hands on general management experience in end to end oversight function of a division lead. Strong passion for people, coaching and building high performance teams.
Bukky is the CEO and Founder of Robert Taylor Media Ltd., a boutique Communications and Special Events Company located in Lagos Nigeria!
Robert Taylor Media caters to both corporate and contemporary clients and have represented some of Africa's best local brands as well as global brands looking to penetrate the African Market.
Bukky is also a Director with The Lagos Today Newspaper! A digital publication covering news around the Lagos metropolis
Www.thelagostoday.com
Most recently, Bukky and her partners developed an app called CRAWL. CRAWL is Africa's first social calendar app, promoting tourism in Africa with Lagos, Nigeria being the first curated city.
Bukola Adisa is the founder of Career Masterclass, an online Career Development Platform on a mission to leverage technology to democratise career growth and progression for underrepresented professionals. We do this by producing highly personalised and curated content, focused on enabling the growth of the end user.
Previously worked at some of the world's largest Financial Services Organisations in a variety of senior roles spanning Audit, Compliance, Financial Crime, Risk and Controls; managing large global teams and leading on complex transformation programmes.
Passionate and thoroughly committed to the progression of women and black and ethnically diverse professionals in the workplace.
Bukola Smith holds an MBA from Alliance Manchester Business School, University of Manchester, U.K, and a B.Sc. Economics from the University of Lagos. She is a Fellow of the Institute of Chartered Accounts of Nigeria (ICAN), Honorary Member of the Chartered Institute of Bankers and an Associate Member, Certified Institute of Pensions (Nigeria). She became the Managing Director/Chief Executive Officer of FSDH Merchant Bank in April 2021. She brings 29 years of progressive experience in the banking industry with a track record of strategic execution and leadership. Before her appointment as Managing Director, she was the Executive Director, Business Development at First City Monument Bank and held several other leadership positions since joining in 2006. She was responsible for the banks over 200 branches across the country, Public Sector, Business Banking, Agriculture and Transaction Banking Divisions. Under her, the bank's SME focused team in 3 years moved from 5th position in the industry to 1st position in 2019 (KPMG Customer Service Report 2020). In addition, she established the FCMB Women in Business Desk (branded SheVentures) which supports female entrepreneurs; and set up FCMB Trustees and FCMB Custody. She was at some point the Divisional Head Treasury, Divisional Head Internal Audit and has also had responsibility for the Investment Banking and Registrar Subsidiaries of the Bank. 
Bridget Odufeso Odusami is a Passionate, Detailed, Data and Insights Marketing and Corporate Communications expert, Experienced Sponsorship Specialist and Corporate Marketing Strategist with a thorough desire to proffer solutions, align processes in areas of expertise and on a broader brand management scope.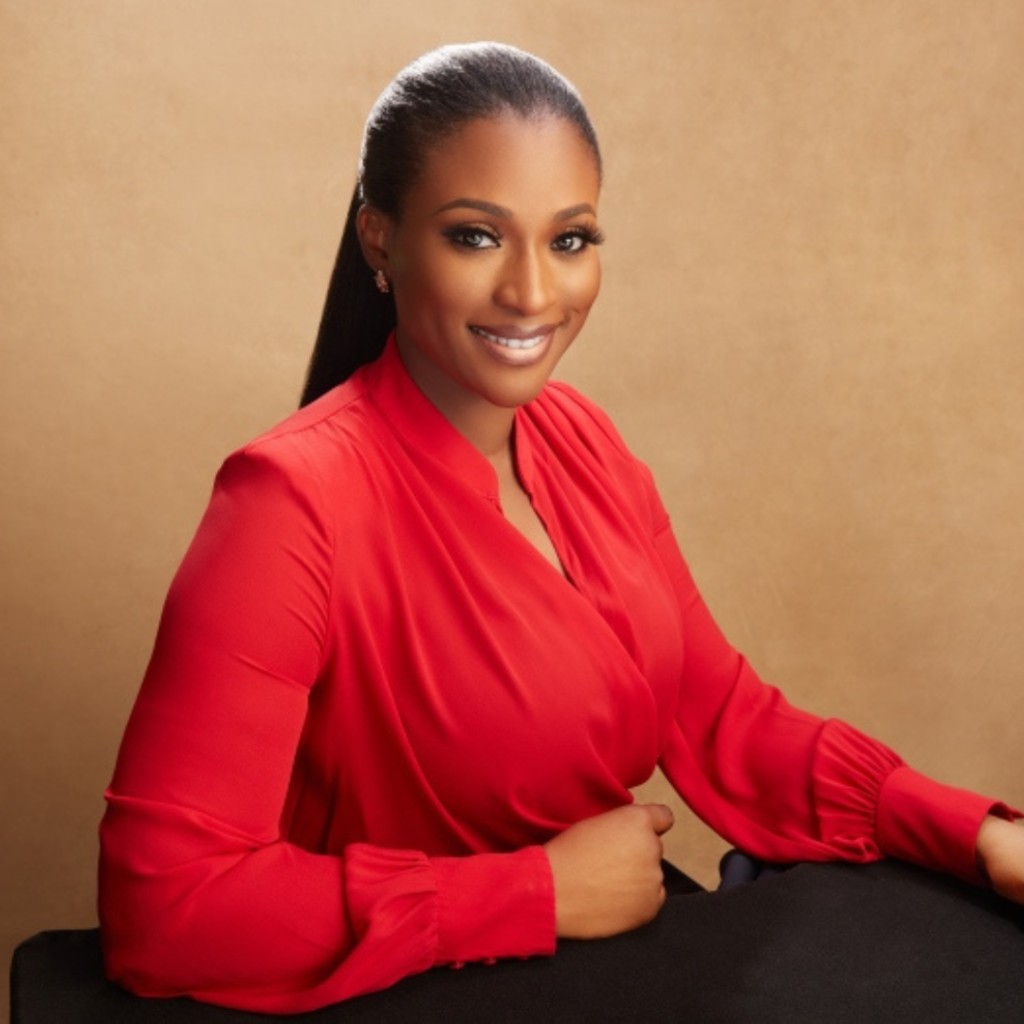 Busola is an Executive Head, Content & West Africa Channels, she drives the end to end development and execution of content strategy for Multichoice Nigeria including the Africa Magic and Akwaaba Group Channels, strongly contributing to the growth and bottom-line of the business, re-inforcing Multichoice's position as Africa's most loved story teller
She is an experienced in media licensing models, evaluation metrics and deal terms while understanding and devising new models that work, with proven results in converting insights into strategy and communicating complex ideas clearly and logically.
Caroline is a multi-talented entrepreneur, strategic team builder and the CEO of Alpha Chains Limited and Alpha Childcare Limited a renowned childcare facilities and services provider, having over 15 childcare settings in the UK, the Alpha Child Care Franchise alongside other ventures.

Caroline founded Caroline Popoola Consultancy, where they help businesses leaders and entrepreneurs to develop effective and sustainable business strategies alongside the development of empowering leadership skills, which help businesses scale.

She actively contributes to a number of community initiatives through Caroline Popoola Foundation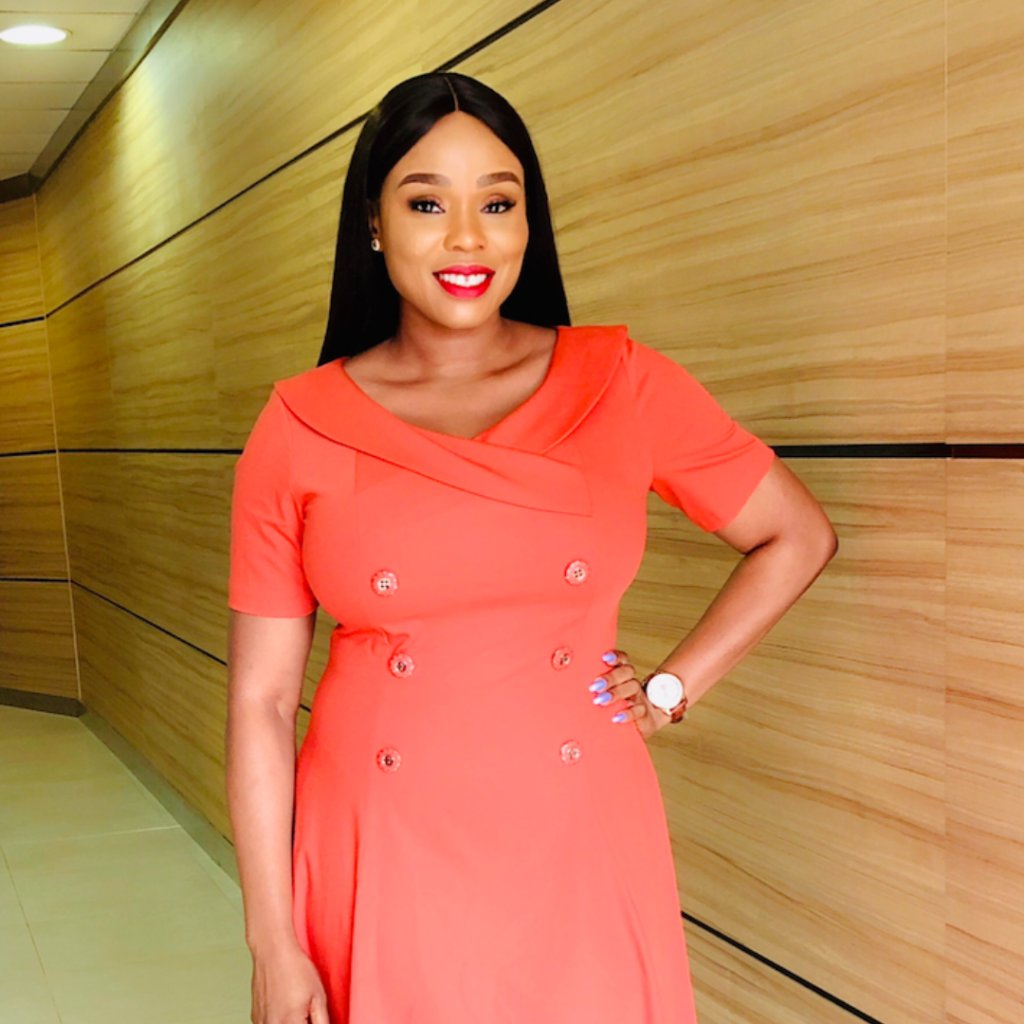 Chioma is hugely passionate and committed to creating a positive impact on the Nigerian society.

With over 15 years' experience across roles, she has honed her project planning and management skills, leadership, strategic planning, relationship management, and communications.
As Head of the corporate social responsibility and Lead Volunteer at Airtel Nigeria, the second-largest telecommunications company in Nigeria, she leads the sustainability vision. Simultaneously, designing and implementing industry-leading brand perception management, employee engagement, health, education, and community programs.
At Airtel, she manages the launch and maintenance of Airtel's Adopt-A-School program, which is currently in its 9th year with the adoption of Primary schools across the country with over 7000 pupils and counting.
She produces and manages Airtel's highly acclaimed CSR initiative – Touching Lives project, currently in its 6th season and has impacted over 5 million Nigerians across several communities nationwide.
As Lead volunteer since 2011, she drives the Airtel employee volunteer scheme, which has helped over 100 families and raised over NGN 50million from employees.

She started the Airtel Employee Knowledge Series in 2015, an internal Corporate Social Responsibility knowledge masterclass for the Management and Employees.
The series, which is currently in its 7th year, with over 45 sessions, have featured high profile guest speakers with the likes of; Internationally acclaimed author: Chimamanda Ngozi Adichie, Chairmen of Banks etc.
She is the Cybersecurity Consultant and CEO of Hacktales, a startup that offers programs specialized in Cybersecurity foundations, Ethical hacking, and User security awareness training to professionals and colleges. 
Chikodili is an It security consultant with over five years experience in developing IT systems and security architecture and design, performing security assessments and coordinating IT security projects.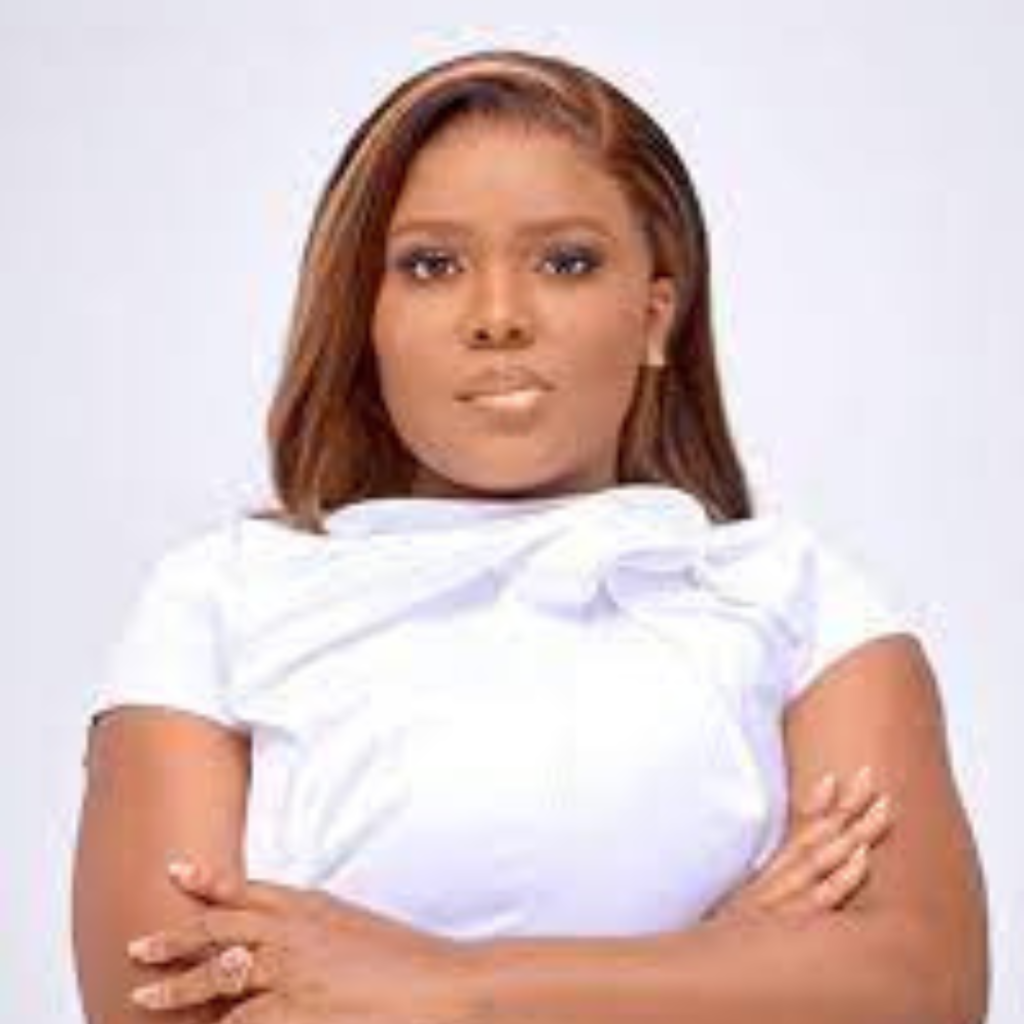 Confidence Staveley is an award-winning cybersecurity professional, digital development enthusiast, author and entrepreneur with over a decade experience in technology. She believes that Africans, especially the most vulnerable, should have access to technology and be equipped with cyber-risk and mitigation strategies. Confidence recently facilitated CyberSafe Foundation's collaboration with the UK government to implement a cybersecurity intervention in response to the heightened cyber-attacks during the COVID-19 pandemic. As a result, Africa's first afro-beats cybersecurity awareness song was released, reaching over 10 million Nigerians with information about cybersecurity hygiene.
With Cybersafe Foundation as implementation partner and in partnership with the UK FCDO and KPMG, Confidence played a major role in the launch of a cybersecurity toolkit for SMEs in Nigeria.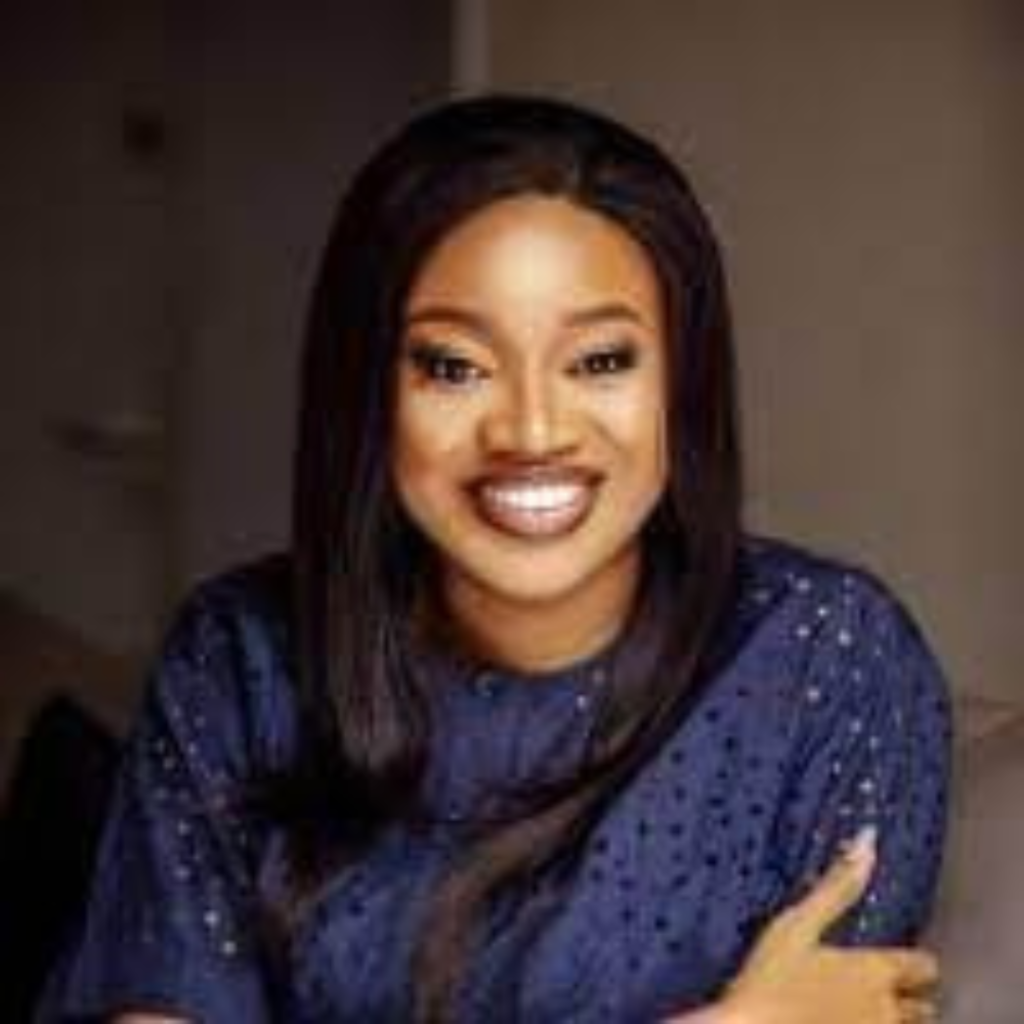 Constance Njoku is a trained concierge and luxury experience enthusiast. With years of experience in creating and managing high profile experiences for high level business executives, high net worth (HNI) and ultra high net worth (UHNI) individuals within and outside Nigeria, she has built a vast network of partners in the luxury lifestyle industry.
She founded Lyxvara Concierge, a luxury concierge and lifestyle management company and one of the most innovative and fastest growing businesses in West Africa, the producers of West Africa's first black steel luxury lifestyle access card, providing access to the World's most exclusive business clubs.
Constance has experience in international business development and strategy. She has successfully worked with many startups across business functions in improving or completely changing their business model.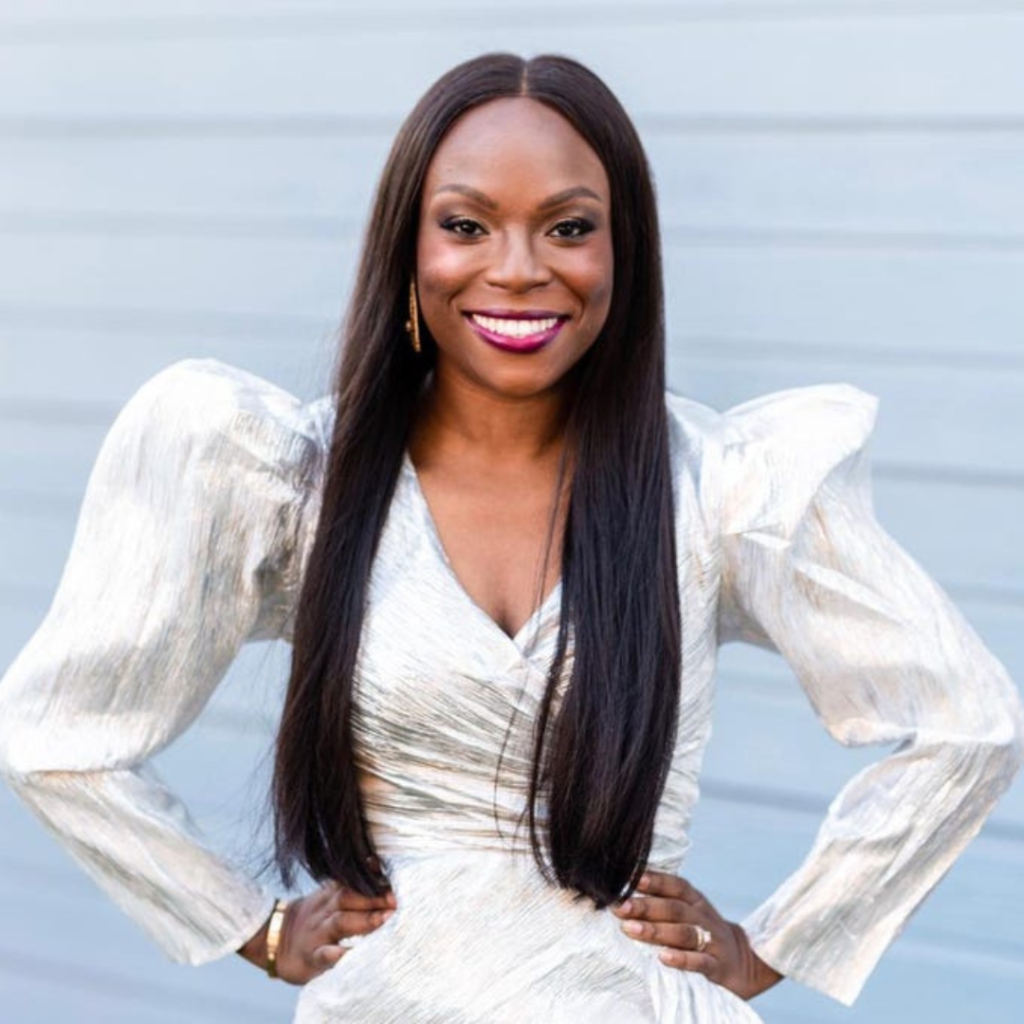 Dara Treseder is a business leader with expertise in building and leading high performing global marketing, communications, consumer, and commercial organizations. Dara is currently SVP, Global Head of Marketing, Communications & Membership at Peloton—the world's largest interactive fitness platform. At Peloton, Dara sets the strategy and goals to build the Peloton brand, market the product portfolio, cultivate the Member community, and drive the company's growth and international expansion. She oversees Membership, Community, Brand, Product Marketing, International Marketing, Consumer Strategy & Insights, Demand Generation, Communications, and Creative. A veteran Chief Marketing Officer, Dara was previously the CMO of Carbon and the CMO of GE Business Innovations & GE Ventures. Earlier in her career, she led marketing and growth efforts at Apple and Goldman Sachs.
Dara has received several awards and industry recognition for her work. In 2022 she was ranked #1 on the Forbes World's Most Influential CMOs list based on a weighted aggregate of 12 indicators. In 2021 she was honored with Adweek's Brand Genius and CMO awards and the Campaign US Fearless Female Pioneer award.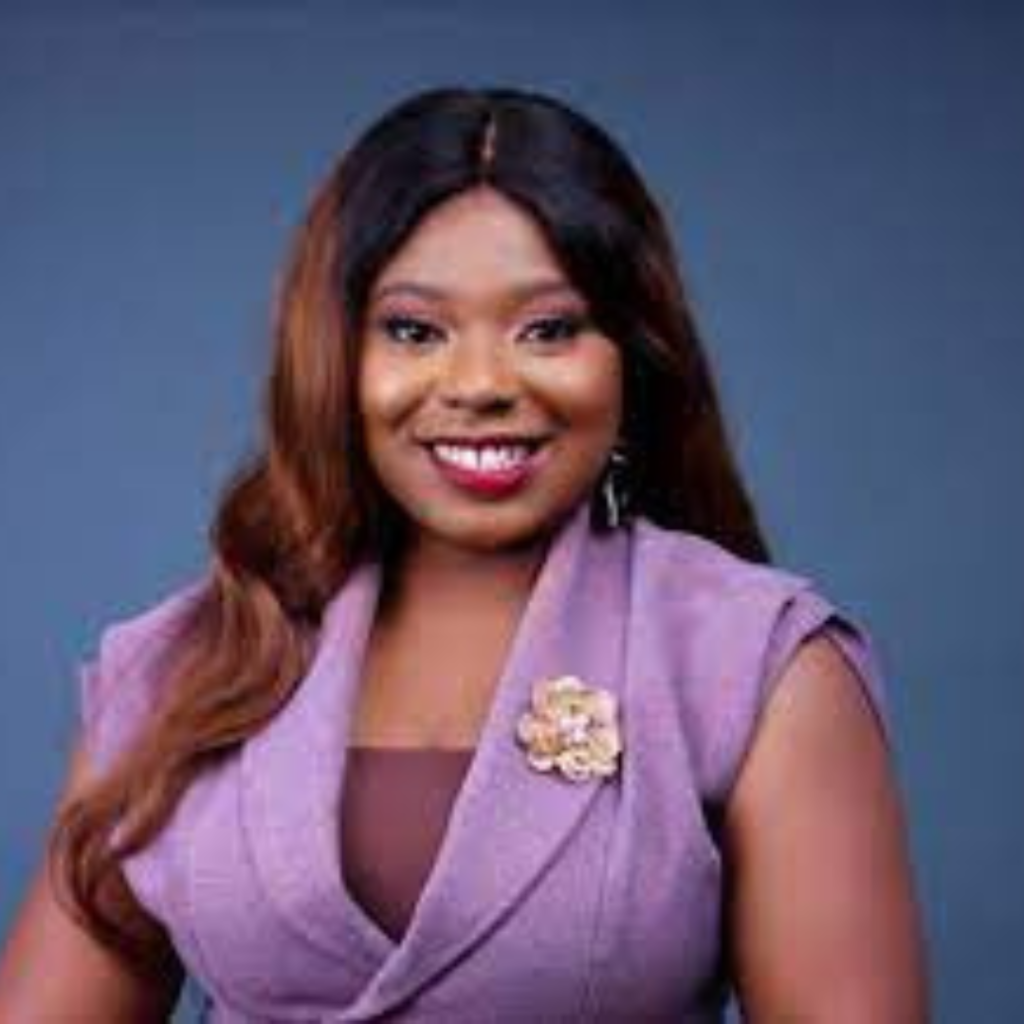 Echika is a serial entrepreneur, with over 10 years' experience across industries; financial services sector spanning actuarial analytics, corporate finance, consulting, advisory and entrepreneurship. A lover of analytics and strategy , she has been instrumental to the business development of a number of start-ups.
She is the Founder and CEO of Mwanga, a pioneer technology driven debt recovery and outsourcing firm positioned to help growing and innovative businesses scale by providing seamless support.
Echika's deep passion for people has enabled her participate actively in various communities. She has an impeccable people, project and technical management skills. She is skilled to catalyze growing, as well as maintain growth of established firms. She is an advocate of constantly adding value and exceeding expectations.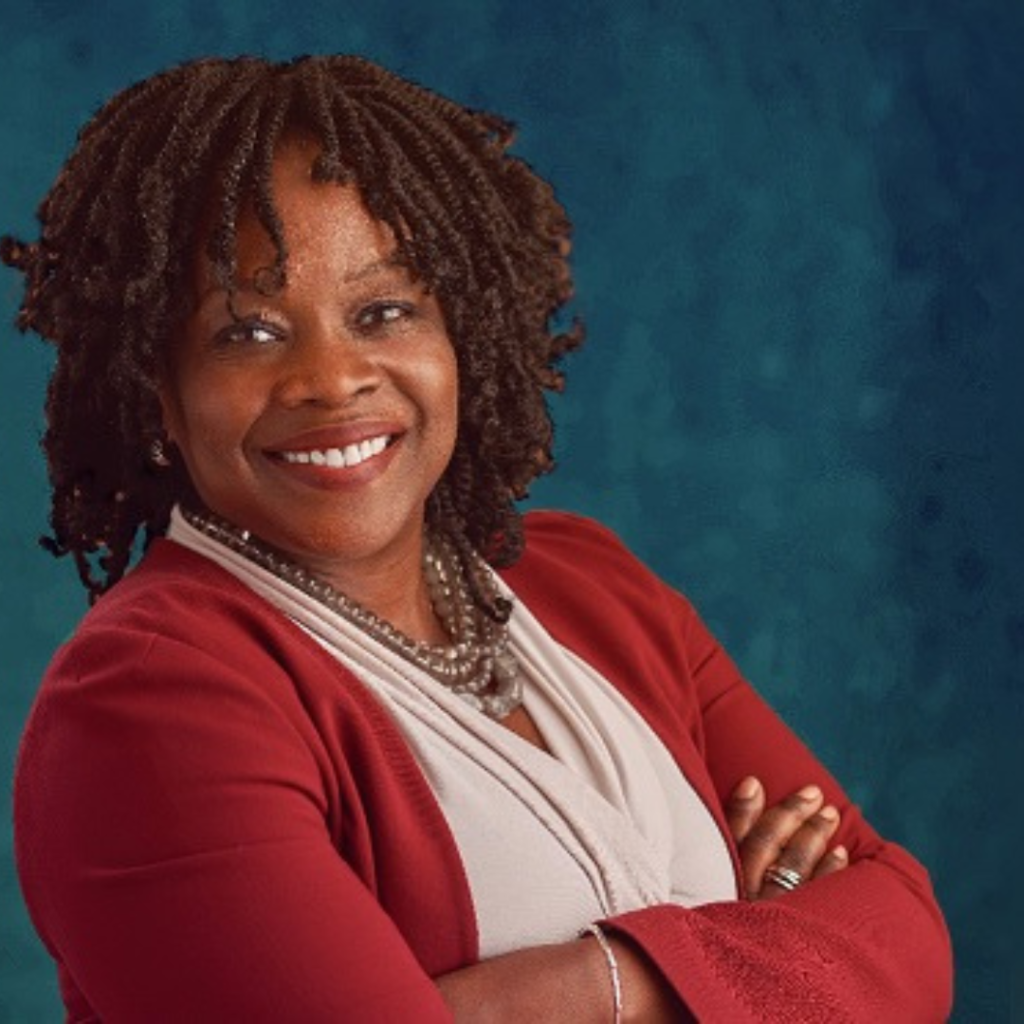 Eme Essien Lore is Country Manager for the International Finance Corporation's (IFC) Nigeria office. IFC, the private sector arm of the World Bank Group, has grown its portfolio in Nigeria to over US$1.5bn in the past few years in a range of sectors including energy, manufacturing, healthcare and financial institutions.
As Country Manager, Ms. Lore oversees all of IFC's investment and advisory activities in Nigeria. Ms. Lore first joined IFC in Washington in 1999 where she worked in the Oil, Gas & Chemicals Department. She then moved to the Nairobi office where she developed and processed business leads for a range of sectors and served on the Advisory and Executive Boards of IFC investee private equity funds and microfinance institutions in the East Africa region. She transitioned to advisory where, while based in Dakar, she took on oversight of an Africa-wide portfolio of SME investment and capacity building projects.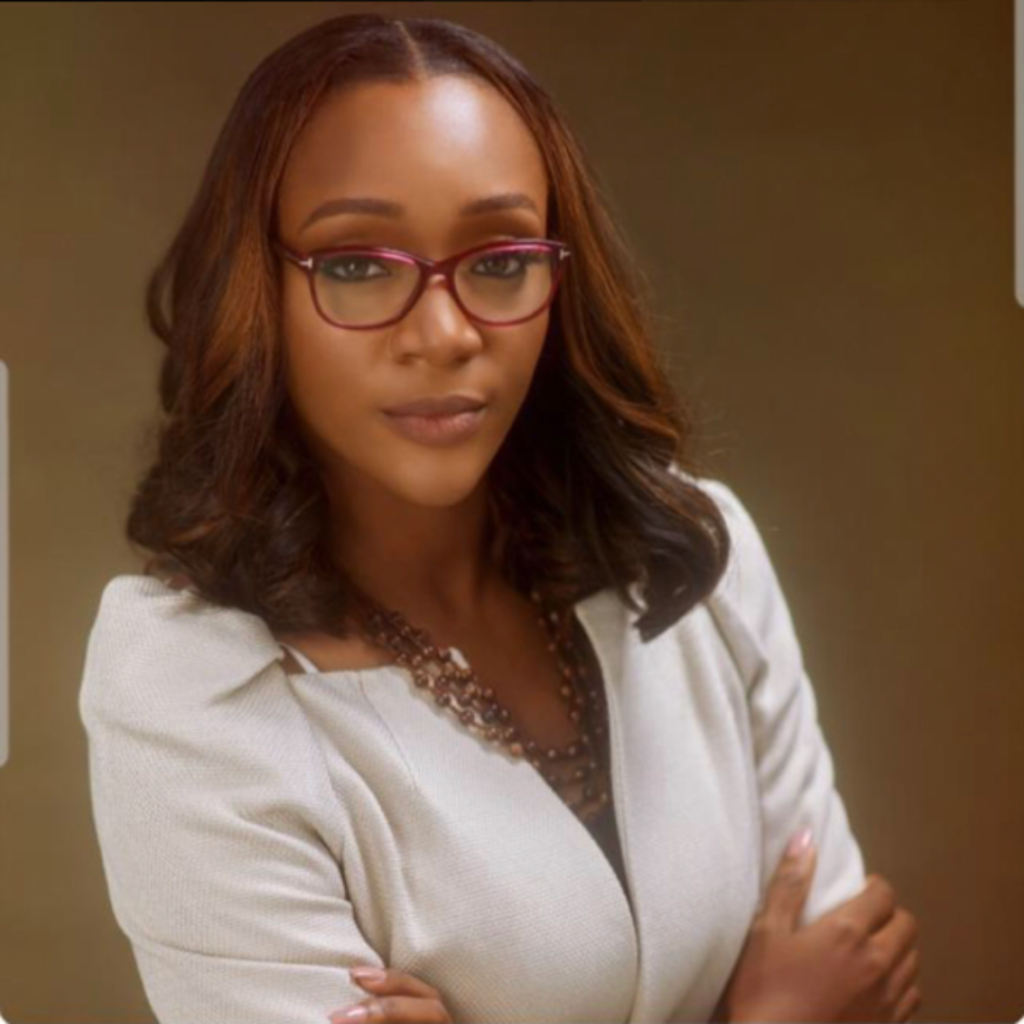 Eniola is a visionary Business Leader and Technology Evangelist with an astounding knack for spotting opportunities and a decade of driving multiple business successes.
As a believer in the massive under-leveraged potential of Africa's next generation of tech giants, in 2020, she co-founded Awarri (www.awarri.com) – an Artificial Intelligence and Robotic start-up whose mission is to develop and enable the adoption of Robotics and AI technology across Africa and the world by encouraging its introduction to the young population.
In this role,she is primarily responsible for providing strategic leadership, optimising opportunities, fostering strategic alliances & partnerships, providing guidance on product development and roadmap to end users on the continent. This has resulted in the introduction of Robotics and Artificial Intelligence (AI) education to predominantly underserved Nigerian students in the North-Eastern region of Nigeria among other technological interventions deployed to Africa.
Esiri is a Tax Partner with PwC Nigeria. Prior to this, she worked with the International Tax Services team of PwC New York focused on Africa. She has 14 years of experience providing international tax services to multinational companies in various industry sectors including the entertainment, oil and gas, private equity, telecommunications, retail and consumer sector. 
She is a specialist in cross-border restructuring, tax planning for mergers and acquisitions on a pan African basis. She is also in the fore front of providing structuring advice required to the private and public sector of the Nigerian Entertainment Industry.
Esther Longe is an experienced Marketing Strategist and the Founder of God in Real Life Outreach. She obtained her first degree in Mass Communication from the University of Lagos. She has two Masters degrees; a Masters in Marketing from the University of Glamorgan (Now University of South Wales) and a Masters in Research from the University of Bath.
She has also obtained a PhD in Marketing from the University of Bath, UK. In her varied career in Marketing she has worked with brands such as Pizza Express, Zizzis Restorante, Jamie's Italian, Superbrands, Guaranty Trust Bank and PriceWaterhouseCoopers. God In Real Life Outreach was formed in October 2014 inspired by a need to provide a safe place for women to share, learn and grow together in God.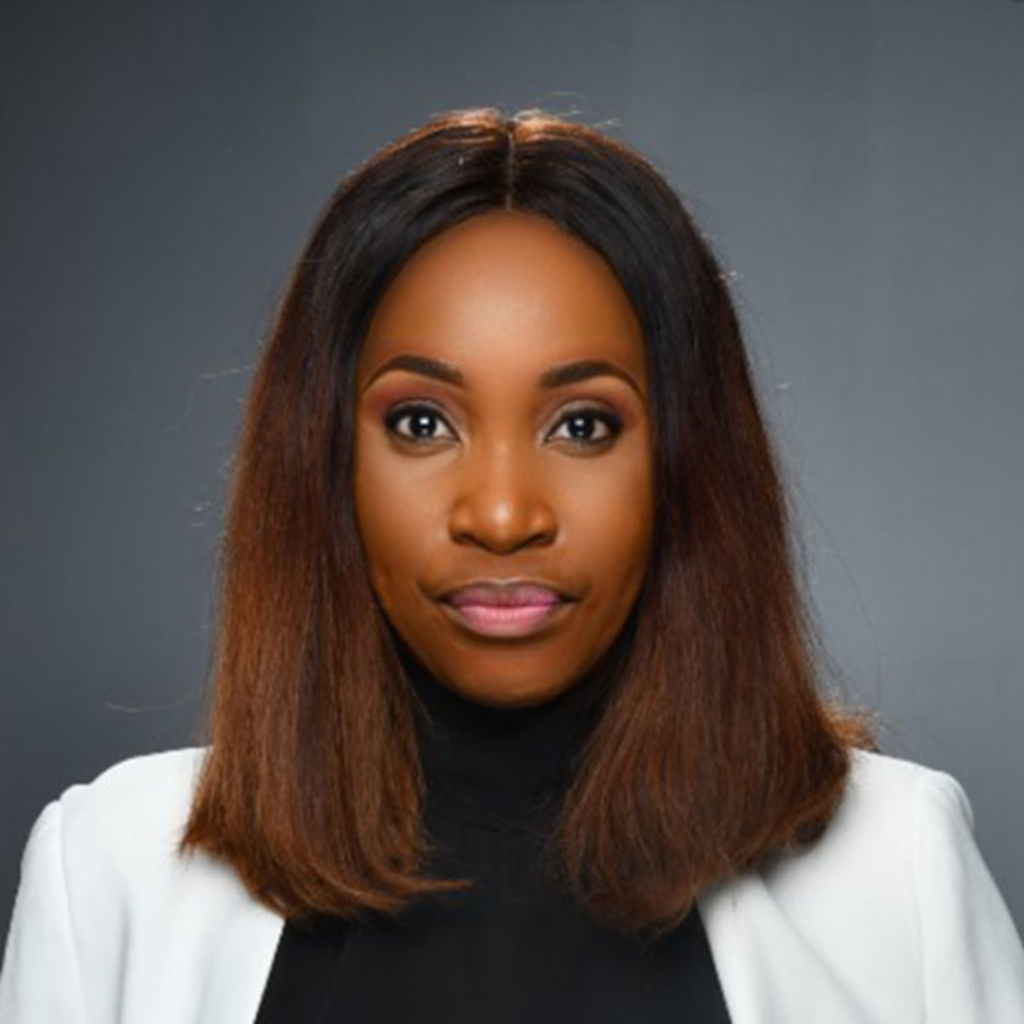 Ezinne is the Founder of She Can Nigeria, an empowerment movement for today's Nigerian women to realize and build her potential irrespective of her background. She is also the current MD, ZK Signature Limited a Corporate Tour & Event Management company. She holds a Master's Degree in Managerial Psychology from the University of Lagos, along with certificates in Human Resources, Aviation and Event Management.
Folayemi is the co-founder of Eat Drink Lagos. The endeavour that started in 2014 as "just" a food blog, has grown into the go-to bible for inhabitants and visitors deciding where and what to eat and drink in Lagos. In addition to blog posts reviewing their dining experiences at hundreds of restaurants, Eat Drink Lagos has branched out in other ways to influence and enhance the culinary landscape of Lagos. Most notably, Lagos' favourite food festival-the annual EatDrinkFestival. Launched in 2015, the festival was a bold and pioneering move undertaken at a time when there was nothing similar happening in Lagos. It has since sparked a movement that places creativity, quality, and top-notch customer experience at the center of the culture of the food industry.
Folayemi has worked in a number of industries including finance as an equity research analyst, telecommunications, media and now feels she is firmly at the intersection of digital media and technology.
Funke is an educator with over 20 years of experience in school management. She is passionate about teaching and learning. She believes every child is unique and capable of excelling given the opportunity to do so. She loves to see children grow to become confident, disciplined and lifelong learners who can thrive in the global world.
Funke is a transformational business leader in banking and financial services with nearly 30 years' international experience, including 14 years with global responsibilities in managing businesses at JP Morgan Chase in London, and eight years leading the development of an African investment bank.
As an Executive Director at Coronation Merchant Bank, she is ehancing and transforming another African investment bank to a 'new economy' business model, with diversification and enhancement of revenue streams, for sustainability and impact.

Her detailed knowledge of global markets and investment banking products is the foundation that informs my expertise in driving transformation, tailored operating models, sustainable growth, profitability and impa
She hasoverseen a period of radical evolution that has grown the balance sheet and massively increased revenues with two key acquisitions and a root and branch evolution in technology and business culture.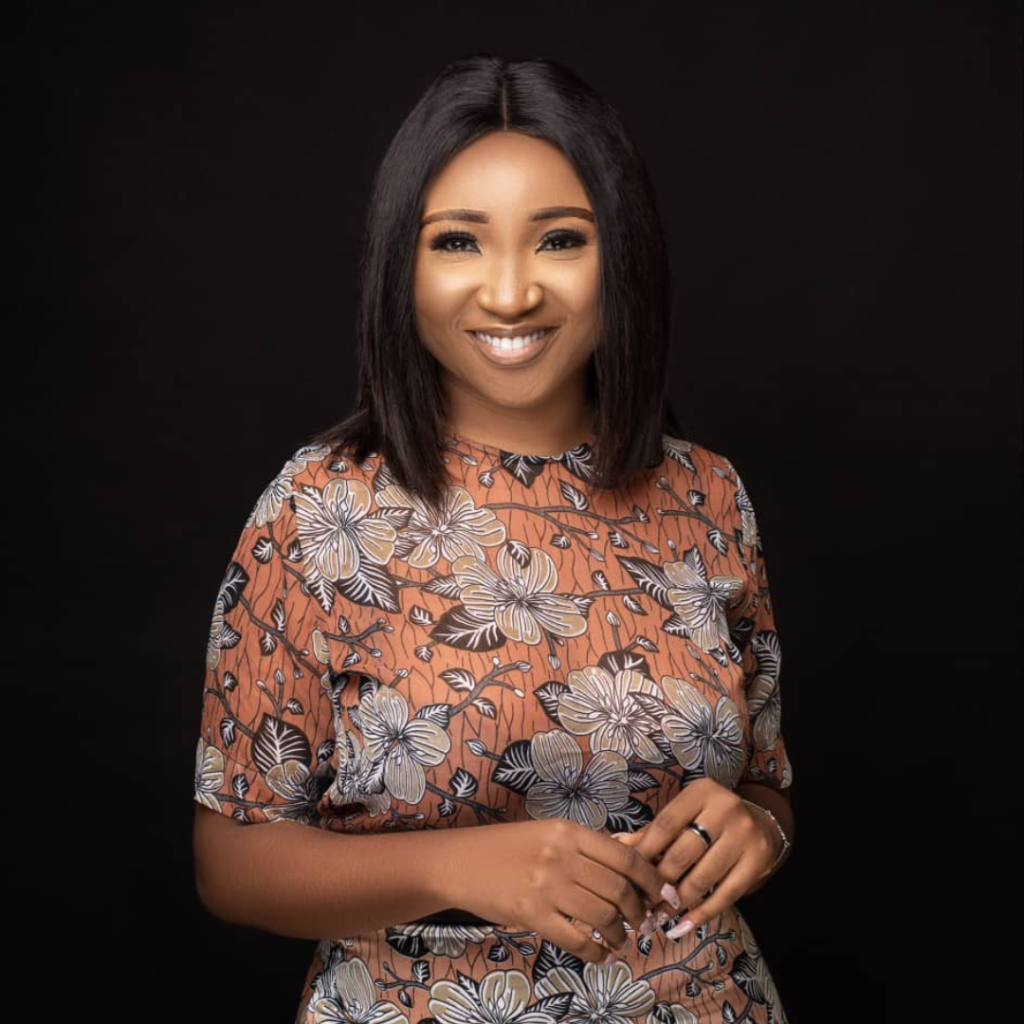 She is a personal development enthusiast who leveraged her social media platform for job promotions and resumes services. The services later morphed into what stands as CVLoft, an innovative employment agency.
Funke's career has taken her through different roles and organizations including, IPI Solutions Nigeria Limited and Terragon Group as a Digital Marketing Executive on Research, Strategy, and Execution Planning.
Funto Ibuoye is the Founder of The Beautified Network, a for-purpose initiative that is focused on enabling women discover and live in the fullness of their God- given purposes. A Chartered Accountant, who graduated from Covenant University, a dynamic Speaker and author, Funto published her first book Beautified in 2013 and her second book- The 31 Woman in 2015.
In 2017, Funto was listed among the Ynaija and Leading Ladies Africa 100 Most Inspiring Women in Nigeria. She is the Lead Creative Designer at Five28 Interiors, an interior design and decoration outfit providing beautiful and luxury interiors for both residential and commercial spaces.
Funto is passionate about nation-building and helping women live up to their full potential. She strongly believes that the empowered woman is one of the greatest assets of a thriving society/nation.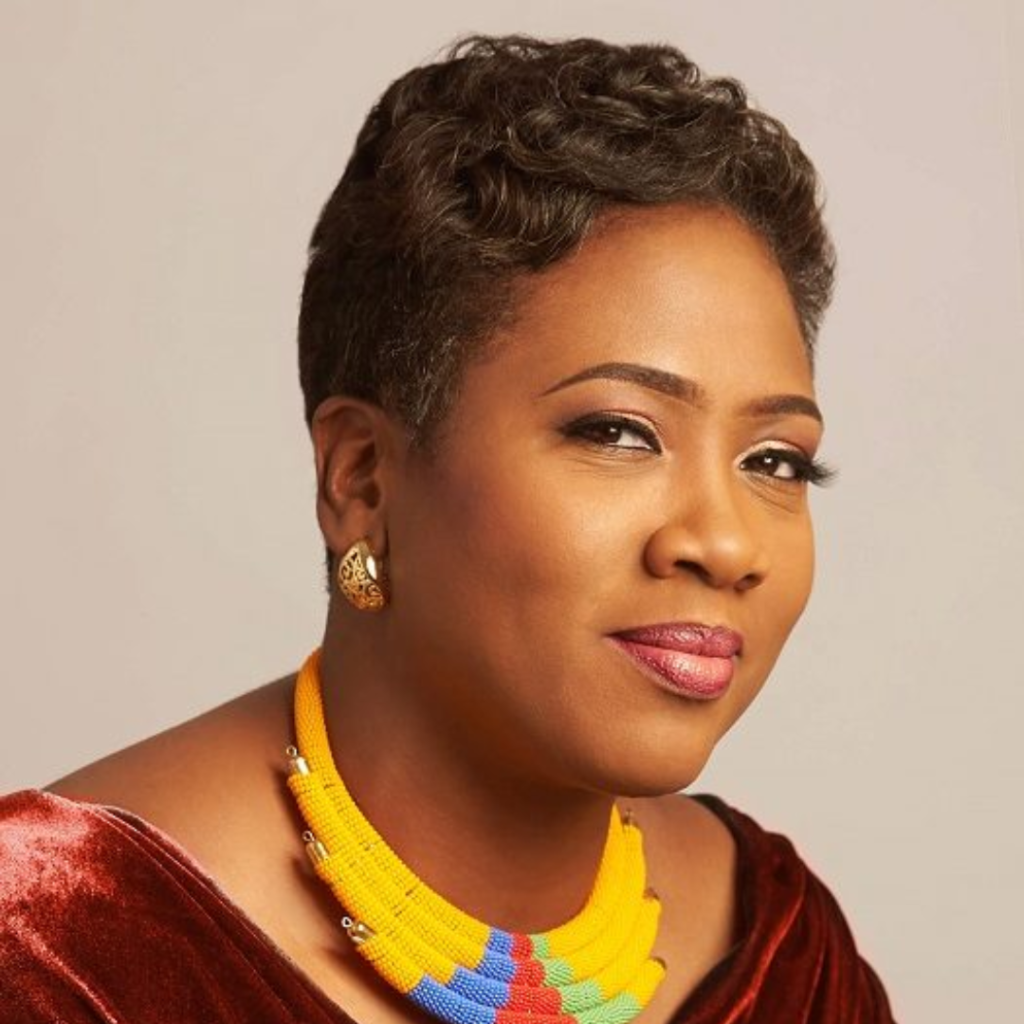 Hansatu is a United Kingdom certified trainer and Associated Stress Consultant (ASC) in Life Coaching. She has over 20 years professional experience in banking, entrepreneurship and team building consulting. Hansatu's corporate work experience started in commercial banking at the United Bank for Africa Plc, an administrator and at ICDL Nigeria. She was also a training partner with Business School Netherlands International and a training associate with Howes Consulting Group.
Her entrepreneurship experience has been in team building consulting and events management. In addition to these, her true passion has always been in volunteering in the social sector and has over 25 years volunteer experience in professional associations, NGOs and faith-based organisations that are gender focused and provide development opportunities for children and youth. She has been awarded for her service in various leadership capacities and sits on 3 social sector Boards. She currently serves as the Executive Director of Women in Management, Business and Public Service WIMBIZ in Lagos.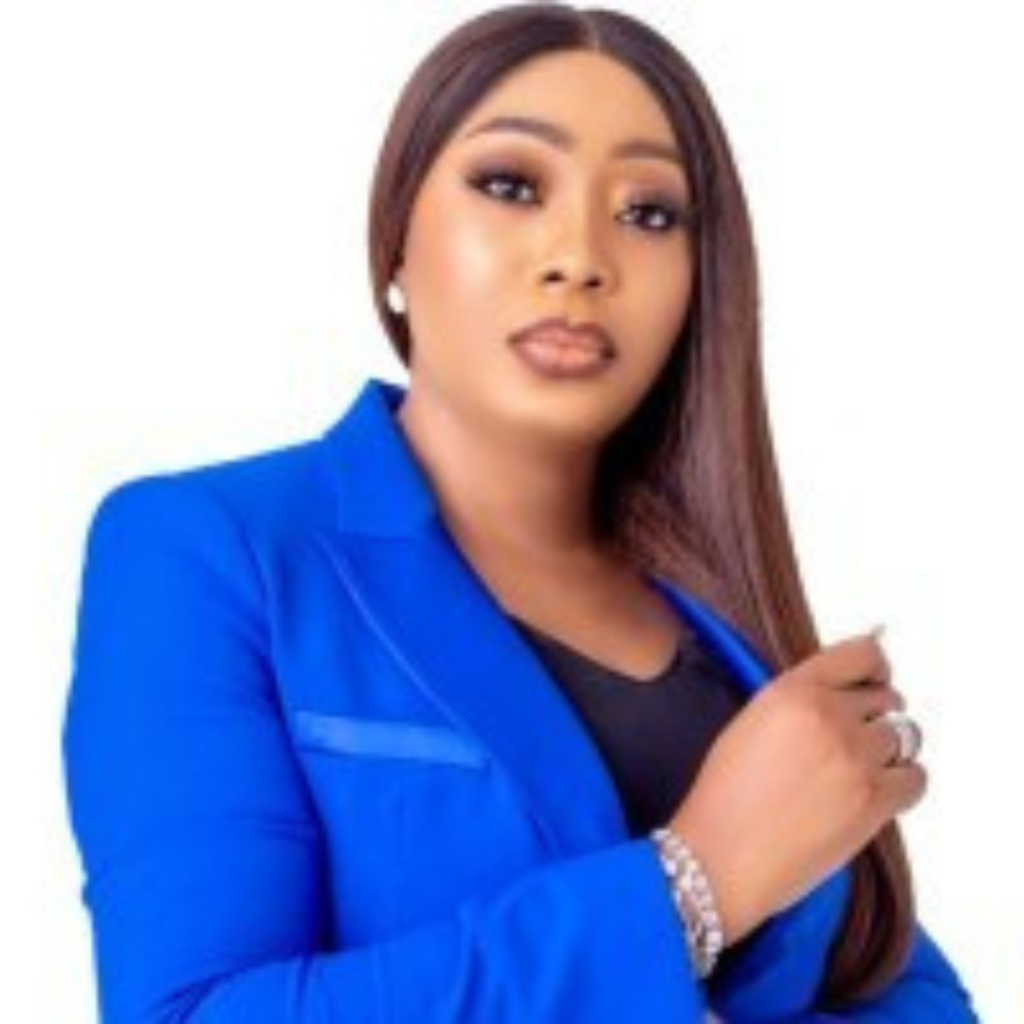 Ichechi Okonkwo is the CEO of Victoria Crest Homes in Lagos, a going concern for over a decade. Okonkwo, who was a banker, has been in the business for eight years.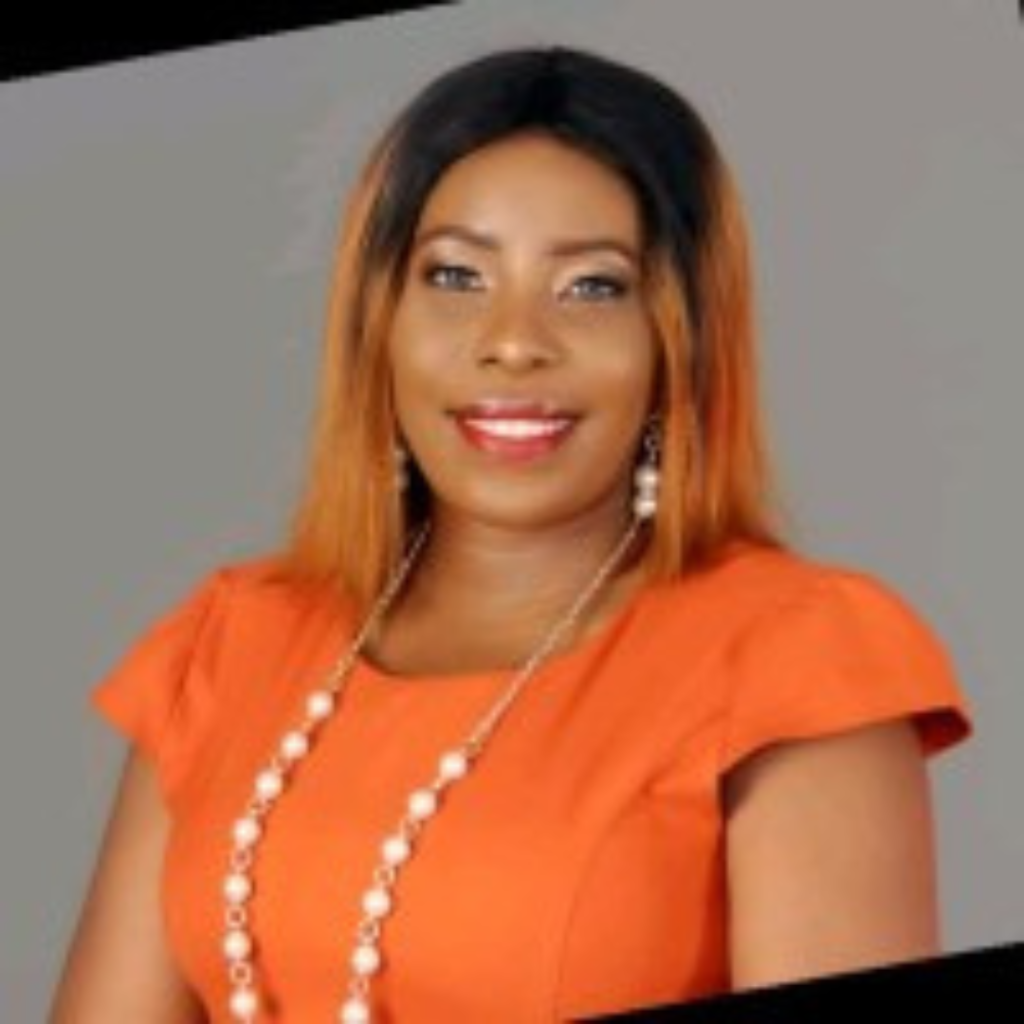 Ibukun has over 13 years of hands-on experience in Management consulting, research, and Human Resources and she demonstrates expertise in the full spectrum of core functional HR areas, and in other areas such as; Corporate strategy development, business research, financial analysis, business process improvement, and project management.
Over the years, she has helped start-ups, large indigenous corporations, and multinationals (in sectors such as Oil and gas, Fintech, Retail, Financial Services, Renewable energy, Hospitality, and Education) looking to expand their footprints in emerging markets, conduct market research, develop go-to-market strategies, create financial models, set-up HR processes, systems, and structure, hire, retain and develop the talent needed to help mid-wife them through an accelerated growth phase.
Ifedayo Durosinmi – Etti is a sales and marketing expert with over 10 years of management and leadership experience working in the fashion, marketing and manufacturing Industries. She holds a first degree in Biochemistry and an MBA in Global Business.
Prior to moving back to Nigeria in 2012, she worked with Arcadia Group Plc, a British multinational retailing company headquartered in London and Aspire Acquisitions. She later joined Nigerian Breweries (Heineken Operating Company in Nigeria) as a Young African Talent (YAT) and transitioned to their Corporate Communications Department as Corporate Social Responsibility and Sustainability Support Manager where she successfully managed various corporate social responsibility and sustainability projects. Ifedayo is also an associate member of the Advertising Practitioners Council of Nigeria (APCON).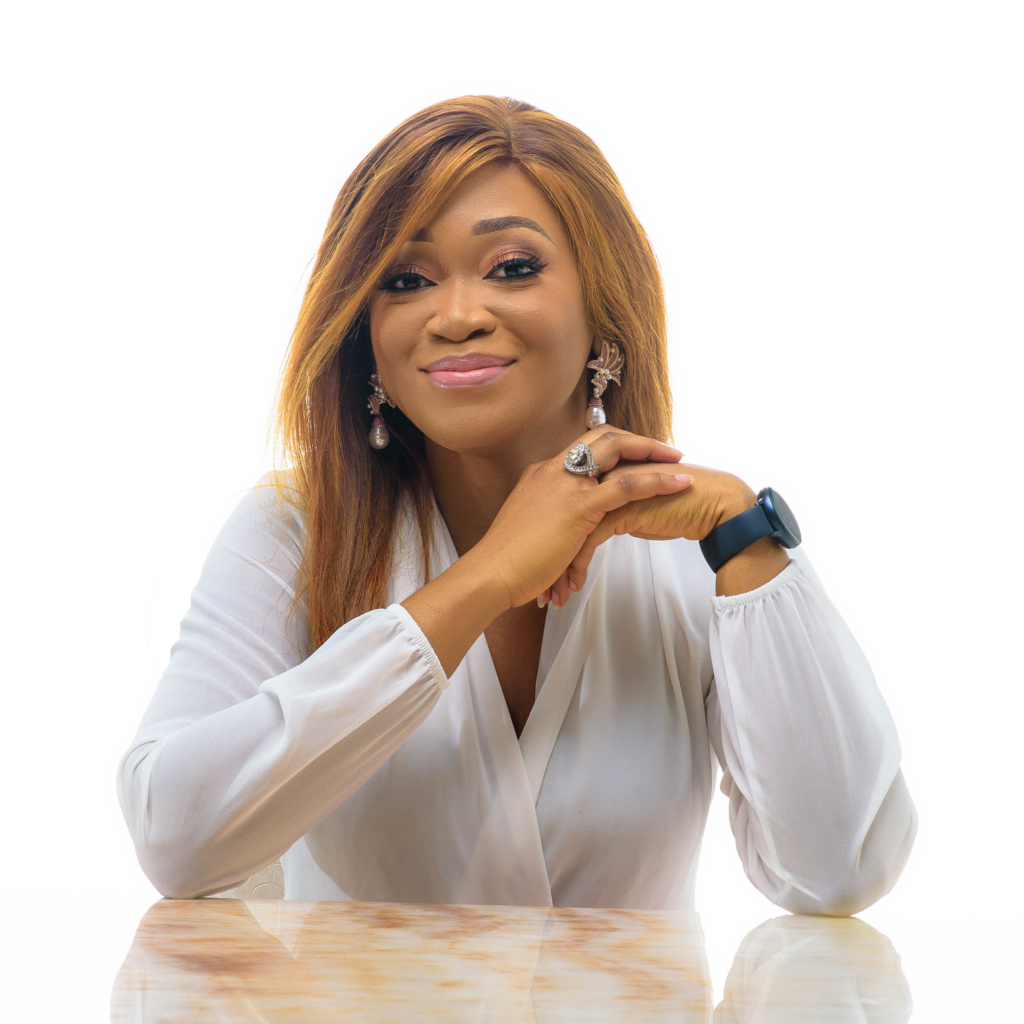 Ifesinachi Okoli - Okpagu
Ifesinachi is a modern-day creative thinker, a marketing strategist, screenwriter, novelist, filmmaker, and entrepreneur, she describes herself as a modern-day polymath, exploring ideas in different areas, and combining a thriving corporate career with her work in the creative industry.
An award-winning screenwriter, she heads the marketing communications team of Africa's leading philanthropic organisation – The Tony Elumelu Foundation.
Ifeoma helps create financial inclusion for female entrepreneurs by pioneering the first of many gender-based creative financing platforms through the provision of credit facilities, business and wealth advisory services for women.
The aim remains to equip more women financially and put more money and power in our hands.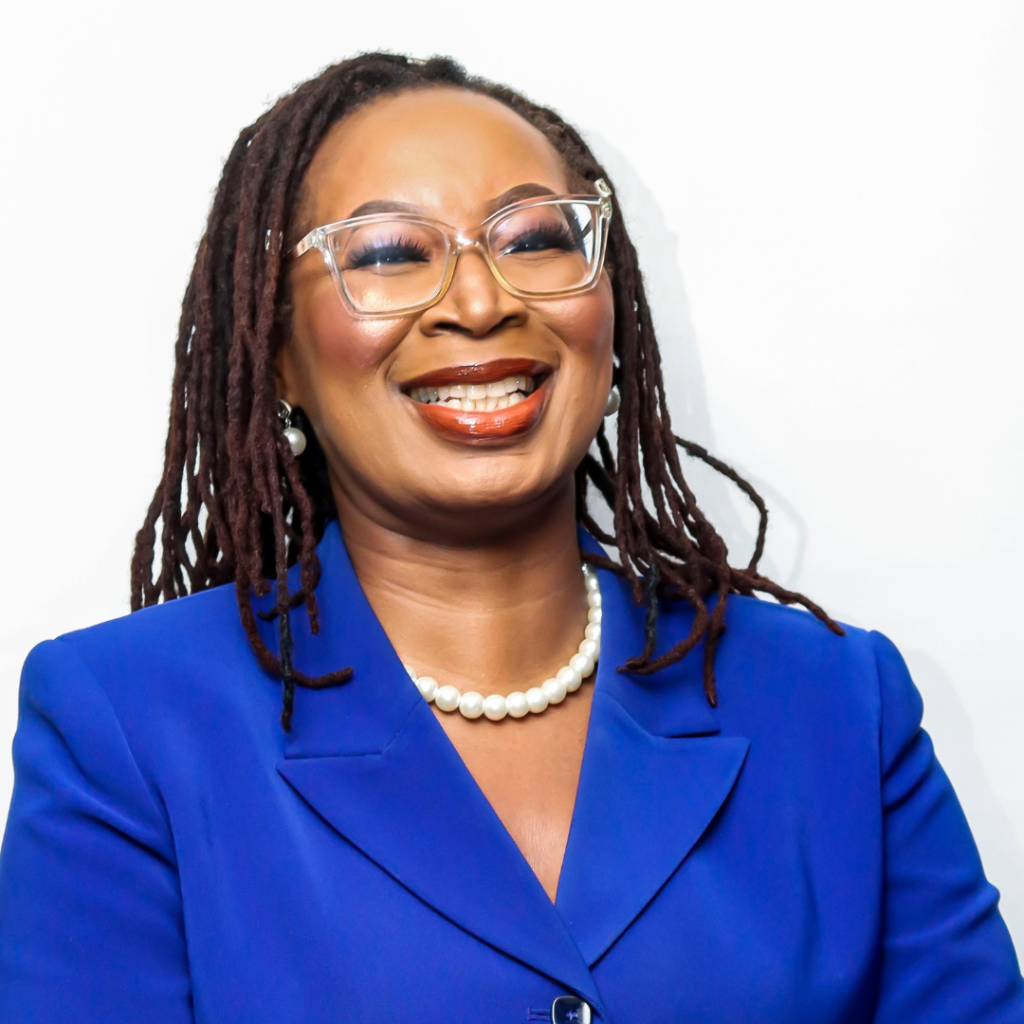 Iruka Ndubuizu is a Negotiations Expert, Speaker and Trainer whose experience spans law firms, corporations, and academia. She is proficient at translating business terms into legal concept and believes in using the law proactively to achieve better business results, balance risks with reward and prevent problems. This mindset fueled her passion for sharing her extensive knowledge via training in both traditional and non-traditional classroom settings. Her ability to engage and connect with people and excellent communication skills enables her to successfully build teams and maintain effective business relationships with a wide variety of people at all levels.
She provides training both locally and internationally. Her training topics include but are not limited to the following areas – Communication, Leadership, Trust, Customer Service Skills, Contract Drafting, Negotiations, Overcoming Challenges, Networking and Setting Goals.
She graduated from University of Benin with a law degree
Ifueko Omoigui is a chartered accountant, chartered tax practitioner and management consultant. A graduate of the University of Lagos, Nigeria, Imperial College, London, and Harvard Kennedy School, Cambridge, MA, she is the part-owner and chief executive officer of Compliance Professionals Plc, Nigeria. She is also currently engaged as an associate with the Harvard University Faculty of Arts and Science, undertaking research in leadership, social enterprise, culture and the Nigerian nation.
She currently serves on four public boards in Nigeria: Central Securities Clearing System PLC (independent director); Diamond Bank PLC (independent director); Seplat Petroleum Development Company PLC (independent director) and Nigerian Breweries PLC (non-executive director). She is also a member of the board of ReStraL Ltd, a firm of management consultants, which she founded in 1996; a member of the Executive Committee of Women in Management, Business and Public Service; and a member of the Board of DAGOMO Foundation Nigeria (Limited by Guarantee), a family-based social enterprise
Imomoemi Ibisiki is the company secretary/legal adviser to the Board of Directors of Heritage Bank Plc.
Prior to her appointment as Company Secretary/Legal Adviser, she had served as Divisional Head, Human Capital Management Division where she was responsible for the strategic management and development of the Human Capital of the Bank for 2 years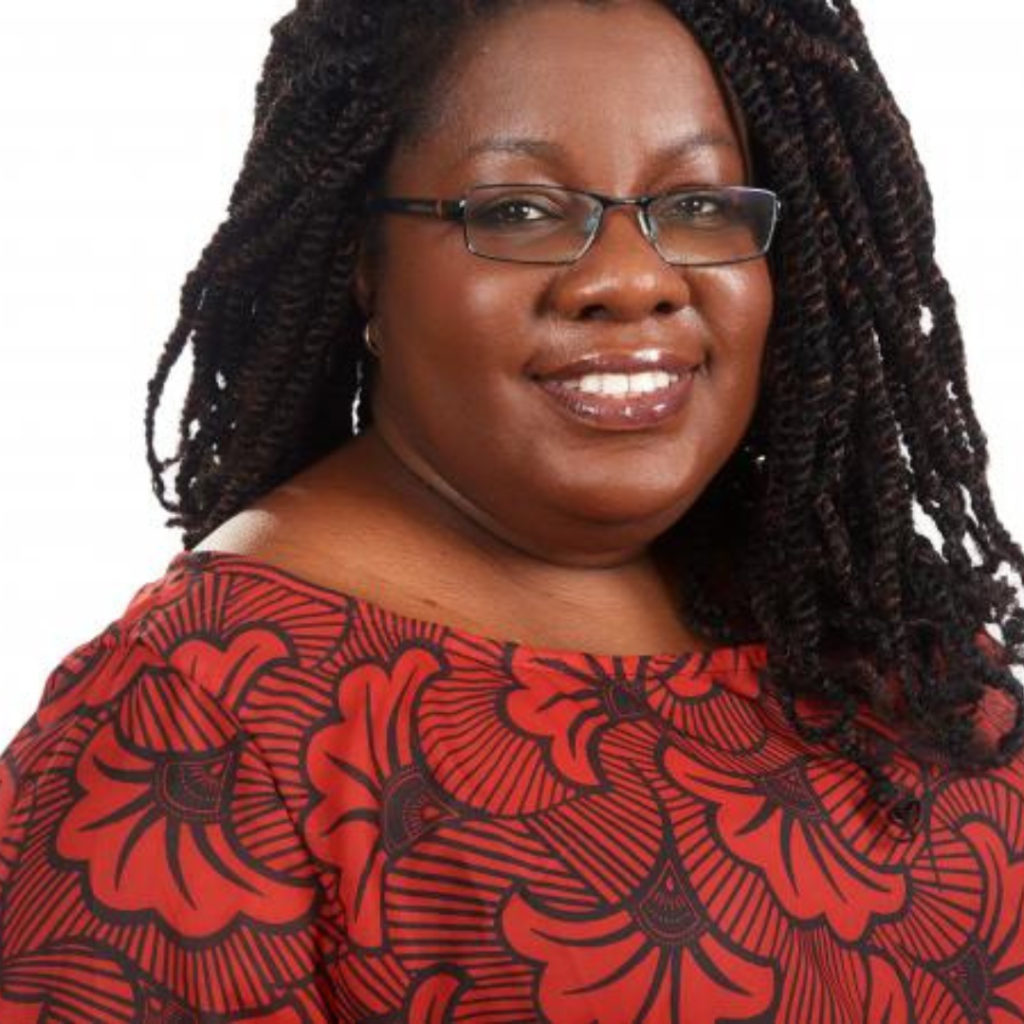 Judith Okonkwo is the Founder of Imisi 3D, a Virtual Reality (VR) creation lab dedicated to growing a community of VR developers in Nigeria, creating solutions using VR, and providing educational and engagement experiences with VR. She believes that there is a huge potential for VR as a tool for creating everyday solutions and intends to change the technology narrative.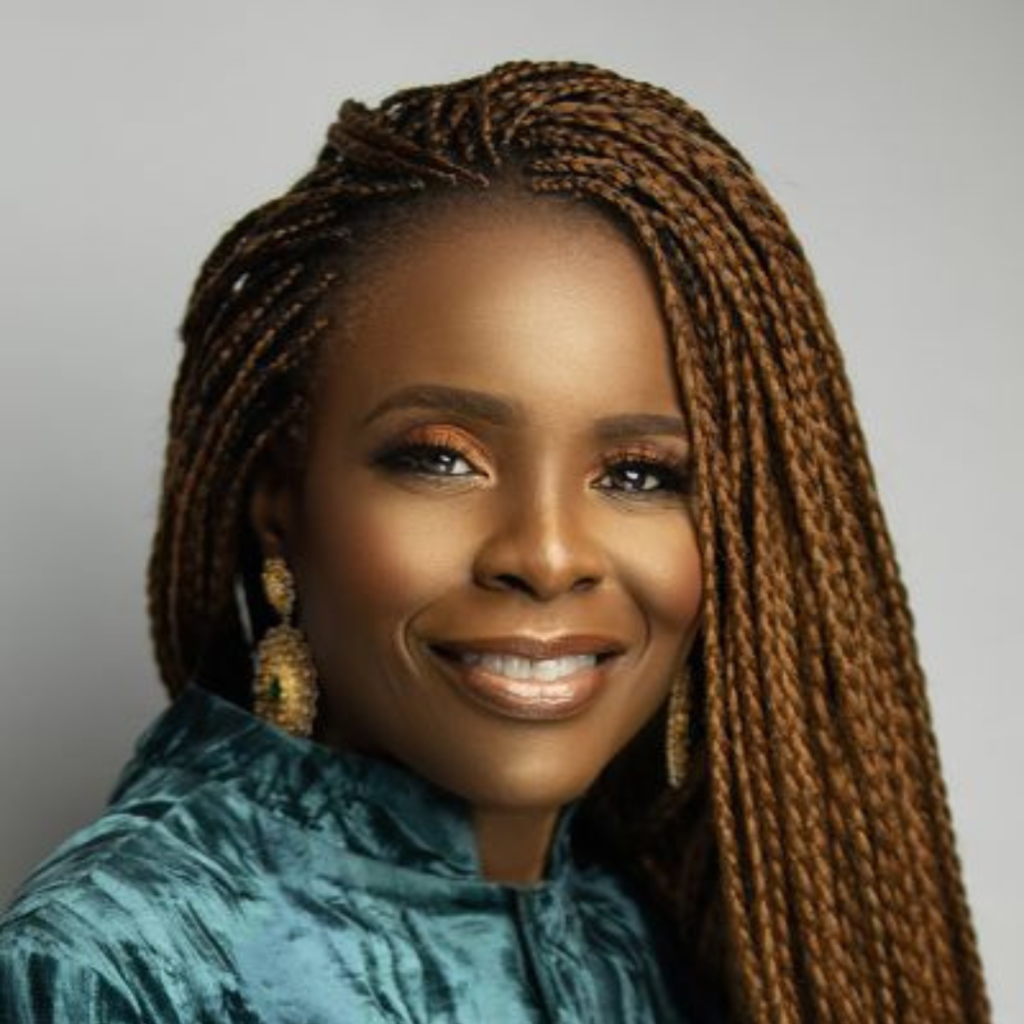 Jumoke Adenowo was born in Ibadan, Oyo State, Nigeria. Her parents were both professors, one of them taught history, and one of them taught criminology. She lived on campus at the Obafemi Awolowo University. It was designed by Bauhaus trained architect Arieh Sharon between 1962 and 1972. Living in, and then eventually studying at the University encouraged her approach to architecture at a young age.
At 14 she enrolled in Obafemi Awolowo University and graduated with a Bachelor of Science with Honours in Architecture at age 19. As an undergraduate she won the prize for Best Student Design.[ She obtained her Master's of Science in Architecture, with distinction, from the same university in 1991.
She is also an alumnus of Harvard Kennedy School (2019), the Yale School of Management (2016), Lagos Business School Chief Executive Programme (2002) and The IESE Business School at the University of Navarra in Barcelona, Spain (2005).
Olajumoke is a seasoned People Practitioner with a wealth of experience spanning over a decade of interfacing with the C-Suite, HR leaders & hiring managers on all issues as it concerns the HR function, with talent management, emotional intelligence, organisational design, learning, agile, organisational culture and employee engagement is her core.
She is very keen about talent, finding them on-spec, using them effectively and keeping them longer within her organisation. Her people experience cuts across FMCG, Financial Services, Manufacturing, Marketing Communications, Engineering, Telecommunications, Media, Oil & Gas and more recently, FinTech.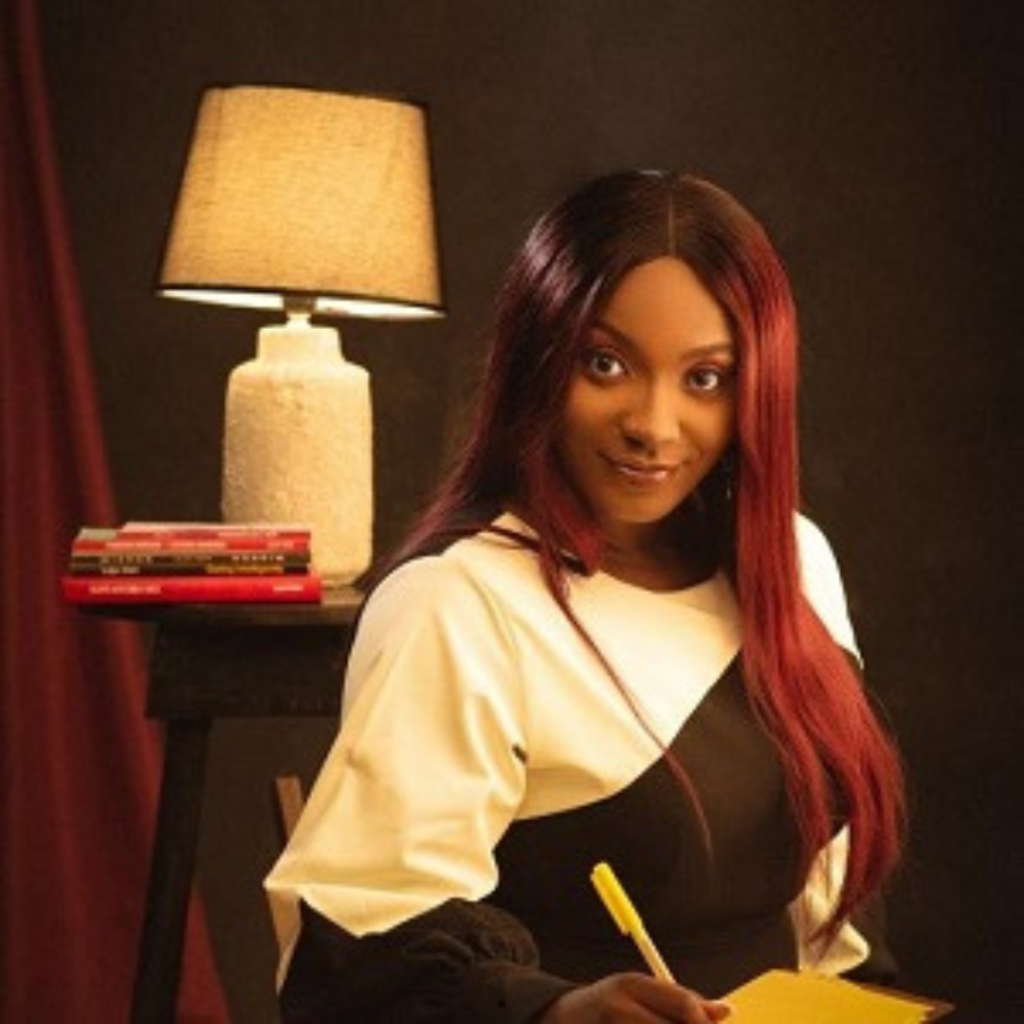 Laju is a film maker. She wrote, directed and produced her debut film, Love is a Star, which garnered over 14,000 views in one week on her YouTube channel, Laju Iren. She also recently wrote, directed and produced During Ever After, which has already beat it's predecessor's record, gathering over 14,000 views within the first three days of launch.
She is the Founder of the Christian Story Teller Prize, Africa's premiere prize for Christ-centred stories.
Laju Iren spends her days purposefully, as she raises her two daughters in partnership with her husband and best friend, Pst Emmanuel Iren. She connects with a combined audience of over 60,000 people on her blog.
Kemi is a tested business manager skilled in the area of business strategy, key account management, business leadership/team management and project supervision. She is a natural team player with unique leadership, communication and interpersonal qualities. She holds about 18 years work experience across various roles.
Margaret is an Agency manager with AIICO insurance plc. She is an effective communicator with 12years track record of helping people manage their financial risks across the world.
She offers high level of customer service to all her clients, educating and assisting them on suitable insurance policies. She has relevant experience in the areas of marketing and sales, recruitment, mentorship and motivation. Margaret has received several awards for her outstanding accomplishments in the industry.
She has attended a management and business communications course at the Boston University Massachusetts. Often described as warm, passionate and a goal getter, Margaret is an advocate for empowering women. She believes the only limitations are the ones created by the mind.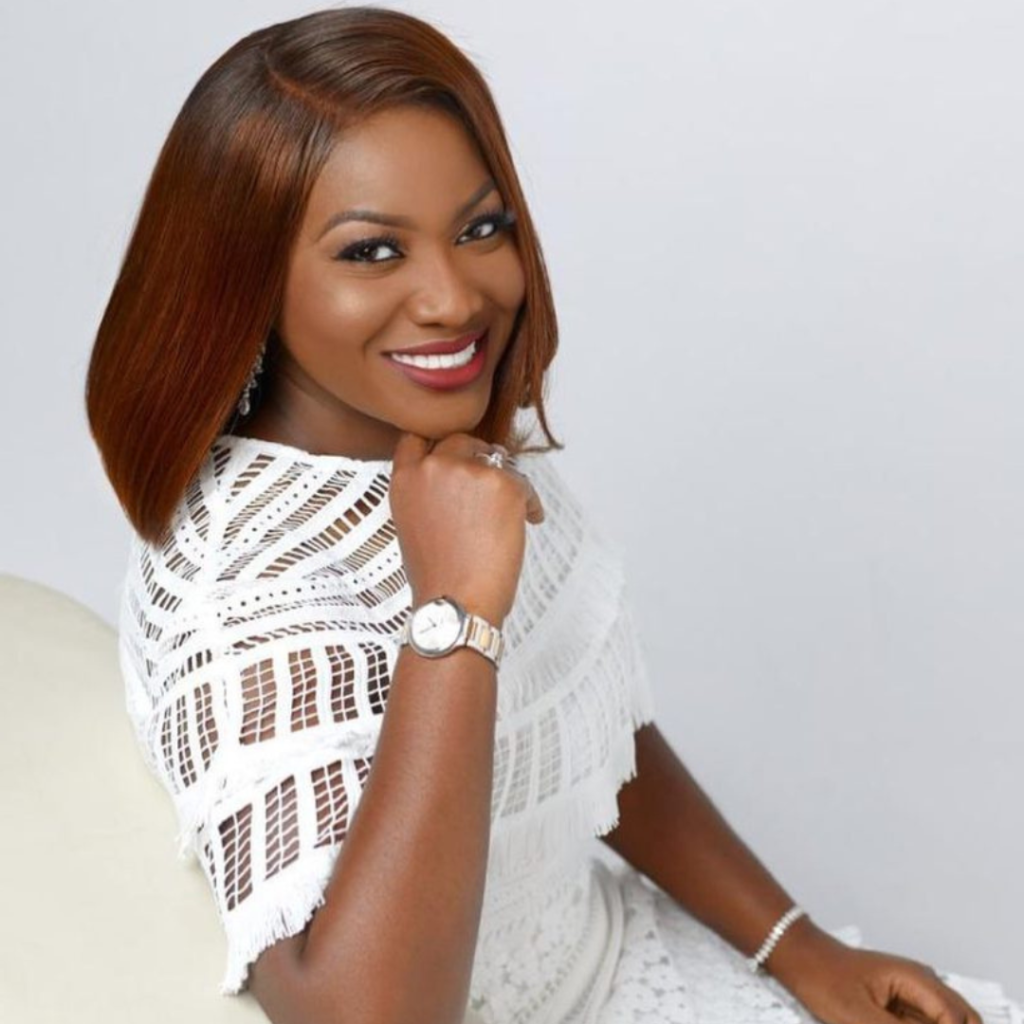 Mary Aderinola Ojulari is an accountant and financial manager who has distinguished herself professionally. She has recorded remarkable achievements in her field.
Mary is the Deputy Managing Director/Chief Finance Officer at Weststar Associates Nigeria (Mercedes-Benz Nigeria). Weststar is the sole Authorised General Distributor for Mercedes-Benz in the Federal Republic of Nigeria. Weststar coordinates the entire Daimler AG's business activities in Nigeria including Sales, Dealer Support, Network Development, Fleet Management Support, After-Sales Services, Warranties, Marketing, Corporate affairs, Technical and Non-Technical Trainings, and the Assembly Plant for Mercedes-Benz Commercial Vehicles.
Maya Horgan-Famodu is committed to ensuring brilliant people, wherever they are located, have access to the resources they need to build wildly scalable businesses.
Maya is a venture capital investor, entrepreneur, and 2x Forbes 30 Under 30 entrepreneur. She founded Ingressive Capital, a $10 Million VC Fund I and $50 Million Fund II focused on early stage African tech; Ingressive for Good, a nonprofit providing micro-scholarships, technical skills training, and talent placement; as well as Ingressive, an advisory firm providing market entry / market ops services and tech research for corporates and investors.
Ingressive Capital portfolio companies include Paystack, Bamboo, Carry1st, Mono, Tizeti, Lenco, Jetstream, 54gene, and OZÉ among many others.
Chartered accountant and risk management professional with experience in the financial industry spanning Market & Liquidity risk management, Treasury & Balance sheet management, Credit & Financial analysis, Portfolio management, Financial risk management and Operational resilience. I am equipped with excellent organizational, interpersonal and communication skills.
Morenike Molehin is the Founder and Creative Director of Oak and Teak arguably the fastest growing full-service interior design company in Africa.
Through her focused leadership, Morenike has succeeded in positioning Oak and Teak as a leading interior design company in four short years.
While the company is based in Lagos, it has served clients across multiple states in Nigeria, and in Dubai. Her clients cut across industries in finance, hospitality, non-profits, schools, and a five-star hotel.
Mubo is a seasoned architect with over 20 years of experience in building, architectural designs and the real estate industry. She is the Head of Facilities Management, APIC Managers Limited, which is a subsidiary of Arkland Group International Limited.
She is also the co-founder and Executive Director at QPT Services Limited, a real estate/construction firm which was borne out of my passion for delivering tailor-made architectural designs and services to home owners.
She joined Arkland Properties & Investment Company Limited where where she has greatly contributed to project designs, conceptualization, finishing, capacity building and the growth of the company.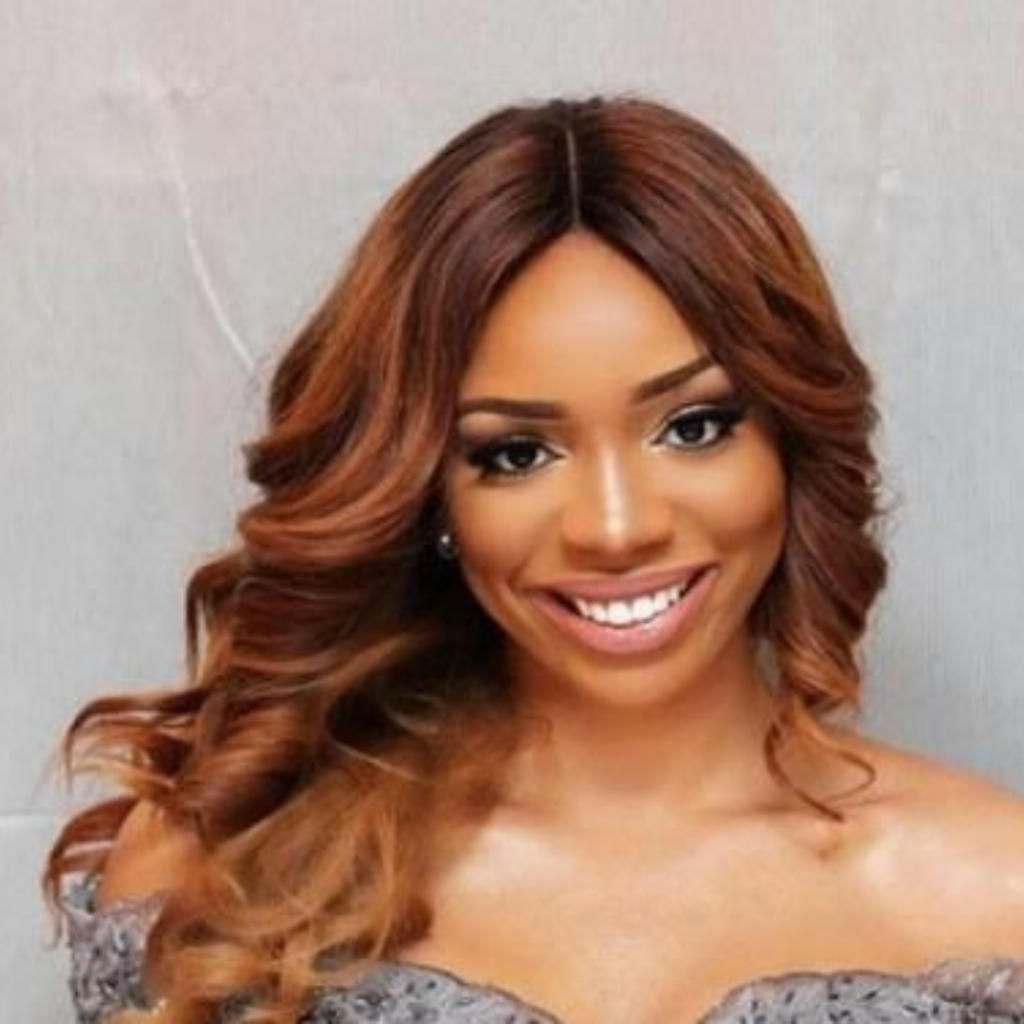 Neya Kalu is the Chairman and Publisher of The Sun Nigeria, a reputable Nigerian news outlet. She is also the founder and CEO of Basecoat Nigeria, a nail salon chain changing the face of the Nail Industry in Nigeria.
Neya has a degree in Law and an MSc. in Finance from the University of Buckingham, United Kingdom. She has 12 years experience crafting and implementing business initiatives across industries. The amazing businesswoman had previously worked in the banking sector for five years as Human Resource Manager before her appointment as Chairman/Publisher of the Sun Nigeria. She leads the Board on strategic matters, establishes high governance, and oversees the company's business.
Nike Anani is an entrepreneur and a NextGen Consultant. She was rated as a top-100 Family Business Consultant globally (2020 and 2022). She provides bespoke coaching and consulting services on next generation preparation, wealth and values transfer and legacy planning to select future-focused family enterprises.
Nike works privately with select business families. Her clients choose to engage her not only because of her extensive professional training, but also because of her practical extensive experience (over a decade) as both a business founder and a NextGen. This allows her to uniquely empathize with both generations and act as a connector.
Nike is an Author of Lifetime to Legacy, a practical guide to help business owners take their businesses from lifetime to legacy. She is the podcast host of "The Connected Generation", a top-10 podcast for family enterprise globally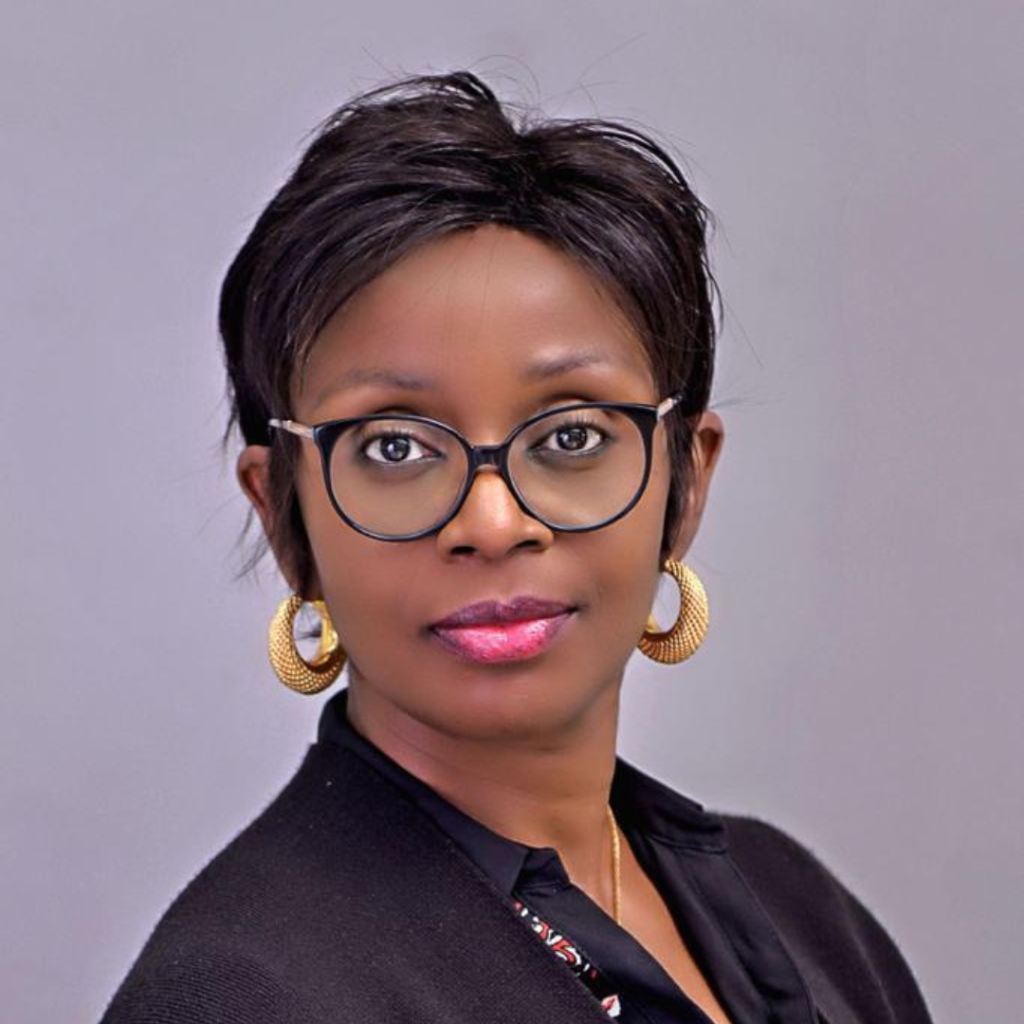 Njideka is a versatile business leader with over 20yrs experience in telecommunications in Europe and Africa. Her expertise spans devising innovative solutions and business models leveraging emerging technology, Strategy definition & execution, ecosystem enablement, enterprise & digital transformation, product design & development, and service management & delivery.
Njideka holds a first-class degree in Telecommunications & Computer Engineering from London Southbank University & an MBA from the University of Bradford Business school in the UK. She has completed executive education in leadership and business strategies from Harvard Business school and Lagos Business School. She is a Chartered Engineer with the UK Engineering Council, a member of the Nigerian Society of Engineers NSE and the Council for the regulation of Engineering in Nigeria COREN, a PMI certified Project manager, as well as a Certified Facilitator, Coach & Mentor. She also volunteers in various professional, religious, and social capacities.
Her passion lies in developing girls & women to embrace continuous education & leadership and also in business transformation, to enhance business agility, and assure current growth & future relevance.
Nkem Offonabo is a graduate in Psychology and holds a SEMP (Special Executive Management Programme) MBA from Metropolitan School of Business and Management, United Kingdom. She is a certified Senior Professional in Human Resources (SPHRi®) and an Associate of the Chartered Institute of Personnel Management of Nigeria (ACIPM) with over 10 years' work experience that cuts across Human Resource Management, Product and Business Development in the Financial Services Industry.
Nkem is a trained Life Coach and Neuro Linguistic Programming Professional. She is the acclaimed Africa's No.1 Work-Life Balance Coach and Founder of The Work-Life Organisation Global Ltd, a Professional Coaching and Human Resources Management Consultancy. She works with individuals and organisations to provide coaching and training on employee wellness, work-life harmony, personal and organisational effectiveness as well as Human Resource Advisory Services.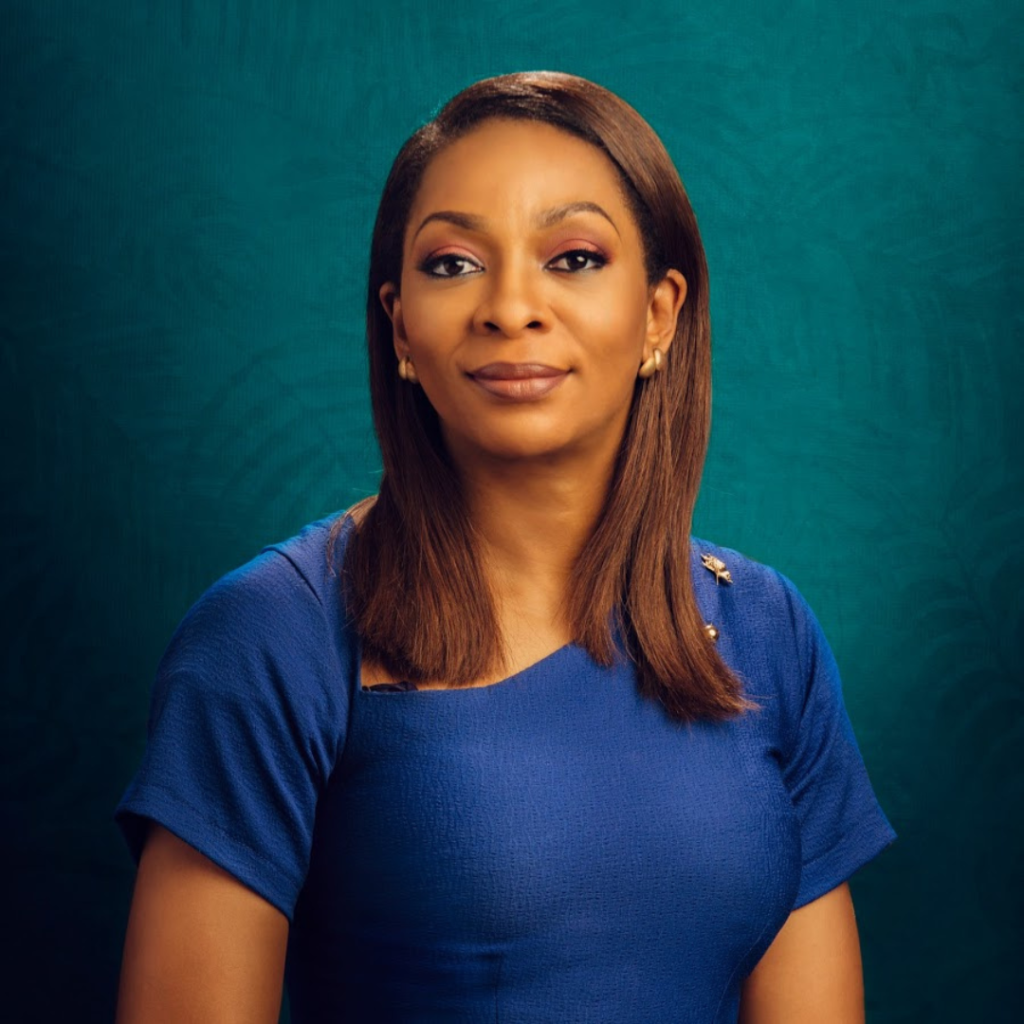 Nkiru leads a diverse team across African countries to deliver business objectives through Brand Marketing, Corporate Communications and Corporate Social Investment Management. 20+ years of Corporate reputation building/management.
Delivered projects with international impact organisations such as the United nations world food programme, Global Fund across various African countries.
Separately, she runs a social impact agency focused on market place readiness, covering the value chain of capacity building.
With experience from 2 boards,  she is adept at building positive, productive relationships with a variety of stakeholders a certified coach and published author.
Nnenna Onyewuchi ia an internationally recognised marketing and business strategy executive with 25 years of experience planning and executing comprehensive strategies in support of business goals and objectives. Expertise in creating marketing tools, developing creative, effective communications, and driving business strategy. Strong leadership skills; experienced in building and guiding high-performing teams.
Currently driving growth for Halo Financial Services, an innovative fintech enabling communities to offer personalised banking, investments and other financial services to their members.
Knowledge and understanding of a variety of categories, including telecoms, retail, beverages and financial services. Experience working with global brands like MTV, Coca-Cola, BAT, Motorola, Absolut and Microsoft, as well as leading local brands, including Dangote, Zain, Robb, Joy, FCMB and Peak Milk.
A prolific writer, experienced marketing teacher, researcher and consultant. Ranked among the top 3 scholars in Nigeria (Marketing), top 10 scholars in Nigeria (Business & Management), and leading 20 scholars in Africa (Marketing) by the global Alper-Doger (AD) Scientific Index, as of April, 2022.
Olatomiwa is a business leader with over 20 years experience in Information Technology Industry helping organization leverage the power of technology to achieve their business objectives.
She is currently the Country Manager for Nigeria and Ghana. Prior to that, she was the Digital Transformation and Cloud Solution Director for the Microsoft Middle East and Africa (MEA) Multi Country Cluster (MCC) spanning over sixty-seven countries in Africa and part of Middle East. She leads a team of talented Solution Specialists to empower enterprise customers achieve Digital Transformation of their organizations leveraging Microsoft Cloud Solutions.
She is an award-winning leader with 20 years' experience in Technology solution sales, consulting, support, channel and people management. Ola is known for building strong teams, helping customers adopt new technologies for transformation business outcome and for supporting channel strategic growth across emerging markets.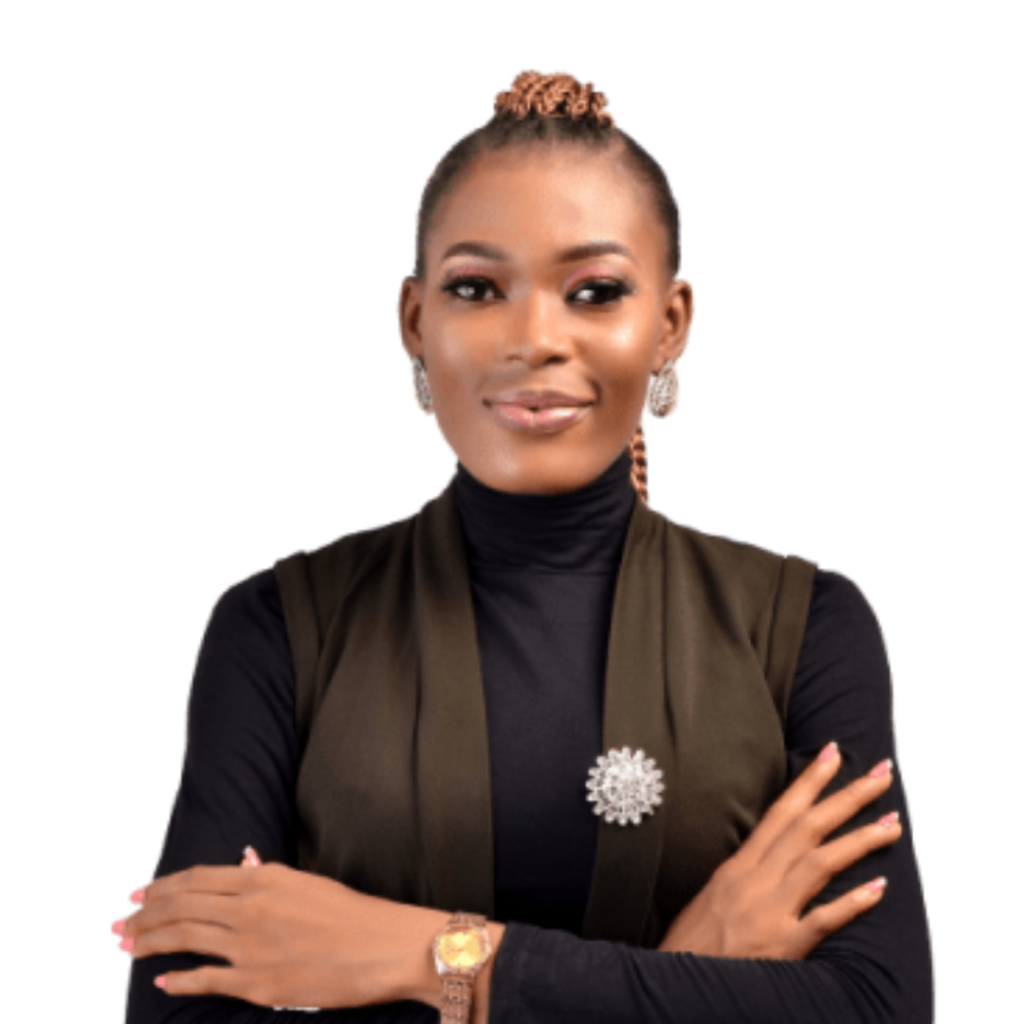 Okoye, Ijeoma Dicta is a top-notch writer and professional editor who has built a profitable brand as a book project consultant, writing coach, profit strategist, content management expert, and business trainer. She guides intending authors through their book projects, edits rough manuscripts, teaches aspiring writers how to write exceptionally, and ghostwrites for busy brands and corporate organizations.
She has worked with high-profile professionals and organizations in Nigeria, Denmark, New Zealand, Canada, the United States, and Ghana in birthing excellent books and business content. She has also been invited to train professionals on Profitable Book Publishing, Business Models For Online Entrepreneurs, and Influence Building Using Content And Published Assets.
Her quest to help individuals grow their influence as entrepreneurs and professionals saw to the birth of Creative Writers and Influencers Network (CWIN); a community of thousands of members with over 74 countries represented.
Oluwatoyin is a commercially astute business leader and a Finance professional, with over two decades' experience, having carved a niche as a Strategic Finance Expert in building solid financial structures. Maximizing my over 20 years of expertise in Finance Management, Business Development Consulting, Financial modeling and analysis, and Investments Management.
Her core competencies lie in mobilizing internal/external resources, SME business Modelling, building strong partnerships, market insights/data, and financial planning to support corporate-decision makers in fundraising, entering new markets, and scaling businesses.
Her career has spanned Banking, Telecommunication, and Fintech sectors, working with clients at the higher end of the organizational spectrum, guiding them across a variety of financial services and strategies, and implementing result-based methodologies which helped them to make sound financial decisions, enabling them to drive the organizations to the desired financial and business goals
Omawumi Ogbe is the managing partner at one of Nigeria's fastest growing PR & Communications agencies, GLG Communications. A certified coach, trainer, keynote speaker and show host, Ogbe works with individuals and organizations to achieve their communication goals, building bigger and better brands across Africa.
A graduate of Applied Microbiology and Brewing, Ogbe professionally got into the Media industry when she worked for two years at the African Broadcasting Network (ABN). Here, she was rotated to lead the Programs and Production departments.
She had an impactful stint as Programs Scheduling Officer where she succeeded in creating better communication channels between the Network and the Play-out Center in London, planned programs that improved viewership and subsequent advertising.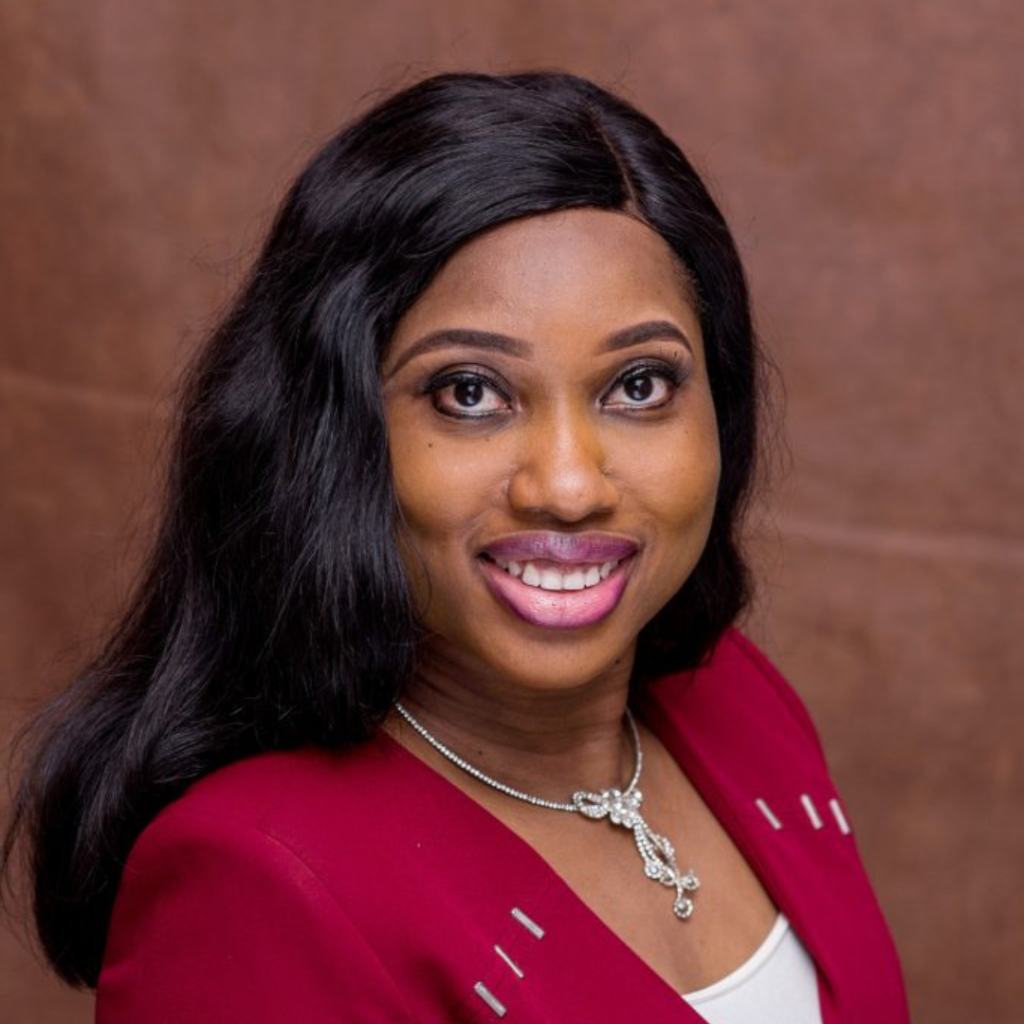 Omolara Yeku is a global HR leader, executive coach, mentor, international speaker, design thinking expert, and author who is well recognized for her immense innovative contributions to the current trends and practices in the evolution of Human Resources Management in Nigeria.
Lara currently sits as the Head of HR, Food Division, at Flour Mills of Nigeria Plc. As a highly respected HR thought leader, she has won several awards some of which include: 2019 Talent Management Strategist, 100 Women B2B Thought Leadership & 2nd LinkedIn top 10 women thought leaders to follow in 2020, 40 HR Leaders in 2022 to follow in Nigeria by PeopleHum and recently Top 10 Most Admired Women Leaders in HR – 2022 by Success Pitchers.
Ojy Okpe is an international model, television anchor and budding filmmaker. She bagged a degree in Communications and Film Production from the St. John's University, New York. The TV anchor at Arise TV is breaking new boundaries using her hit show, What's Trending With Ojy Okpe, to tell meaningful stories, while taking viewers on insightful and entertaining creative journeys.
Modelling actually paved the way for Ojy's foray into television as an executive at Arise TV, a portfolio under which she has developed and produced mini bio-documentaries. The Emmy award winner honed her passion for film ever since her first day on a Hollywood production where she worked on multi-million dollar films such as The Devil Wears Prada, Spiderman 3 and Confessions of a Shopaholic.
Omilola Oshikoya is a UK certified life coach, personal finance/business coach, talk show host, author, public speaker, columnist, blogger, entrepreneur and media & publications specialist. After over 11 years in finance/investment banking, Omilola left a very successful career in pursuit of fulfillment.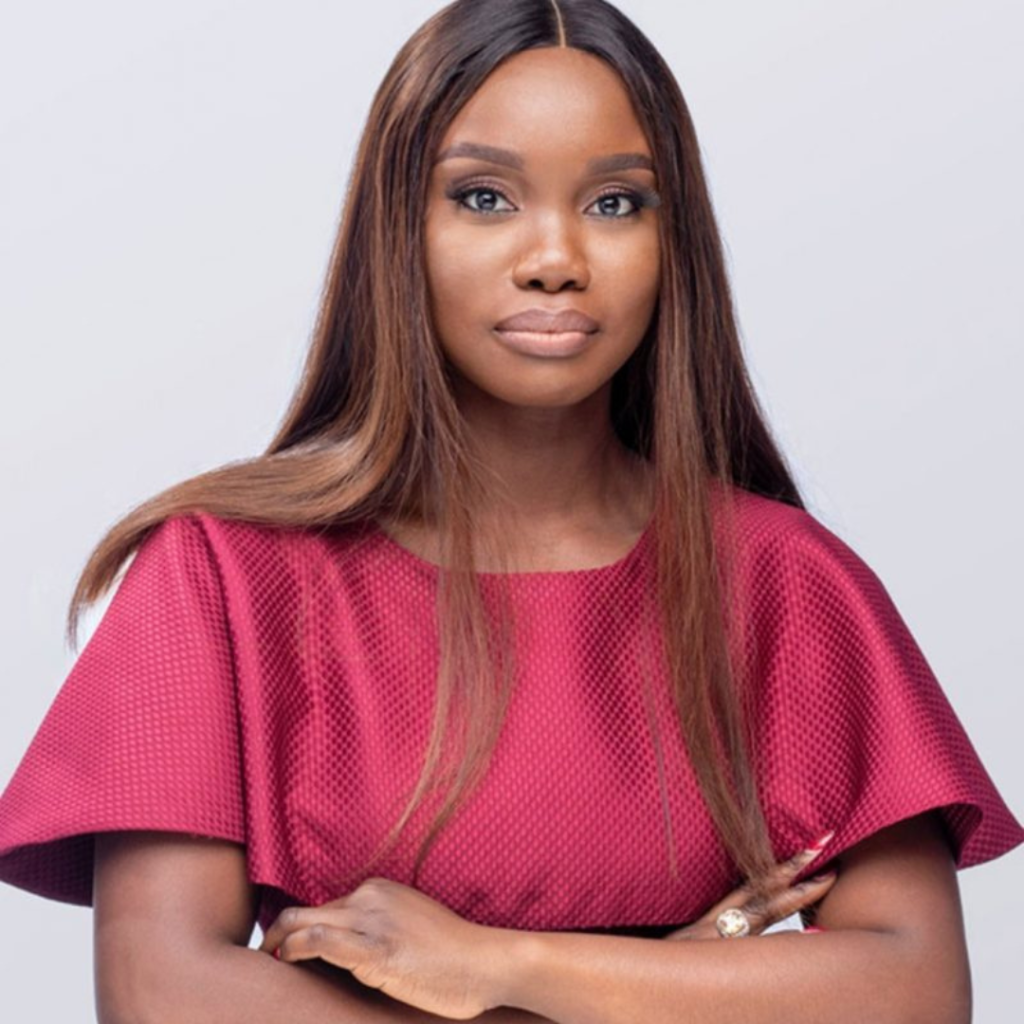 Orode Uduaghan is a multiple award-winning entrepreneur and philanthropist. She is a business and lifestyle/behavioral coach who has trained and spoken on various platforms like the prestigious WIMBIZ annual conference, TFAA Master Class, Lagos Small Business Summit, and more. As the Founder and Executive Director of The Pink Pearl Foundation, she passionately empowers women in the fight against breast cancer while also supporting general health and wellness. She is currently the Founder of TERC (Technology, Enterprise, Resource, Community) a technology enthusiast company designed to provide all-round consulting and training services for SMEs and businesses. She is also the team lead at Tabitha Global, a faith-based organisation that engages in partnerships to help bring aid and welfare needs to rural communities across Africa.
Licensee and organiser of TEDx Ogunu conference. She holds a bachelor's degree in Psychology from the University of Windsor, Ontario Canada, and Executive MBA from the University of Warwick London, a certification in Project Management from the Lagos Business School, a Public (Health) Policy certification from the University of California, Los Angeles, Project Finance and Public-Private Partnership certificate from the Euromoney Training EMEA United Kingdom.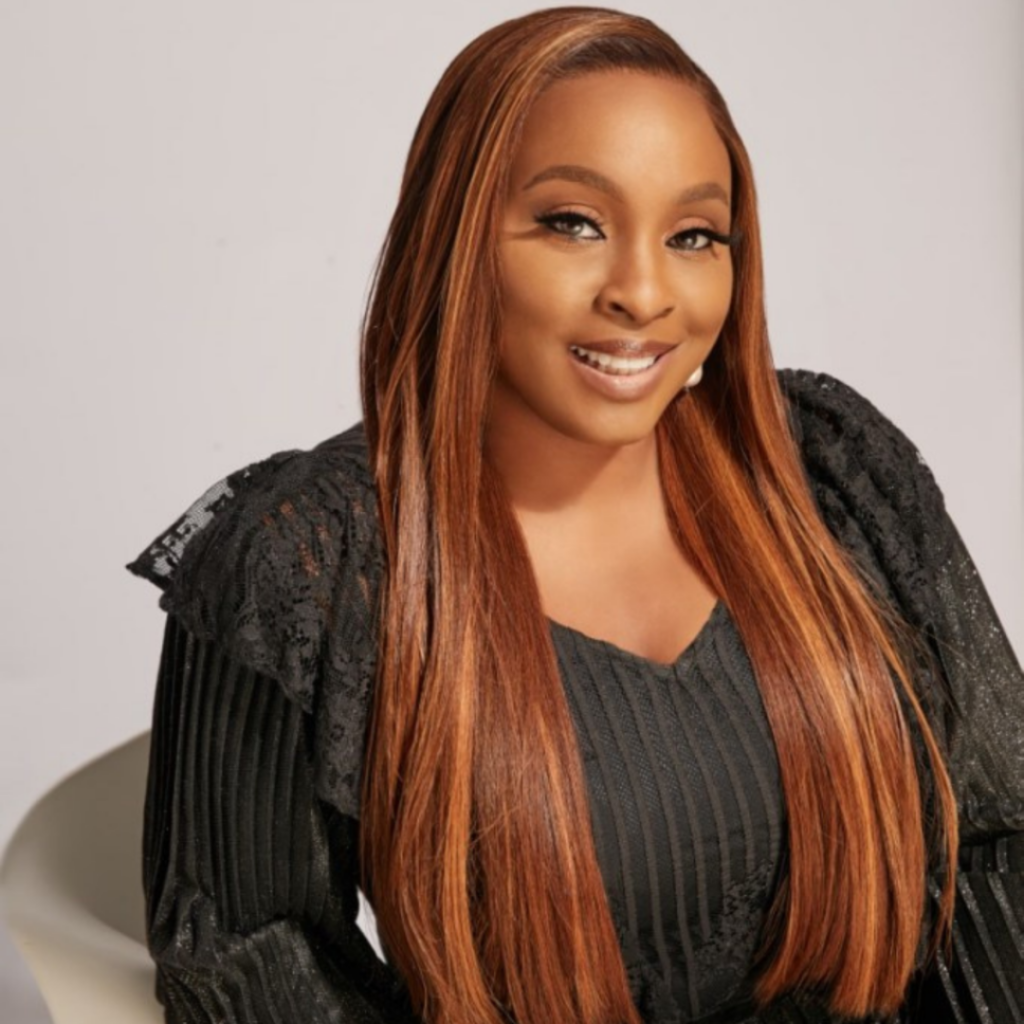 Osayi Alile is a quintessential leader with over 20 years in the Small and Medium Enterprise (SME) and the third sector with a wide array of experience covering International Development, Business and Philanthropic Management, Fundraising and Sustainability.
Her degrees in Sociology and Public Administration from Rutgers University, New Jersey prepared her to be a catalyst for change as she has revolutionised the non- profit sector in Nigeria and beyond. She possesses Executive Certifications from LBS (Nigeria), IMD, Cranfield, Harvard University and YALE. She is also a member of the Institute of Directors, Nigeria , CIBN (Chartered Institute of Bankers of Nigeria) Mentoring Advisory Committee, LBS Nigeria Non profit Senior Management Fellow , ANDE Executive Committee, Council Member, LCCI (Lagos Chamber of Commerce and Industry) and Member TheBoardroom Africa.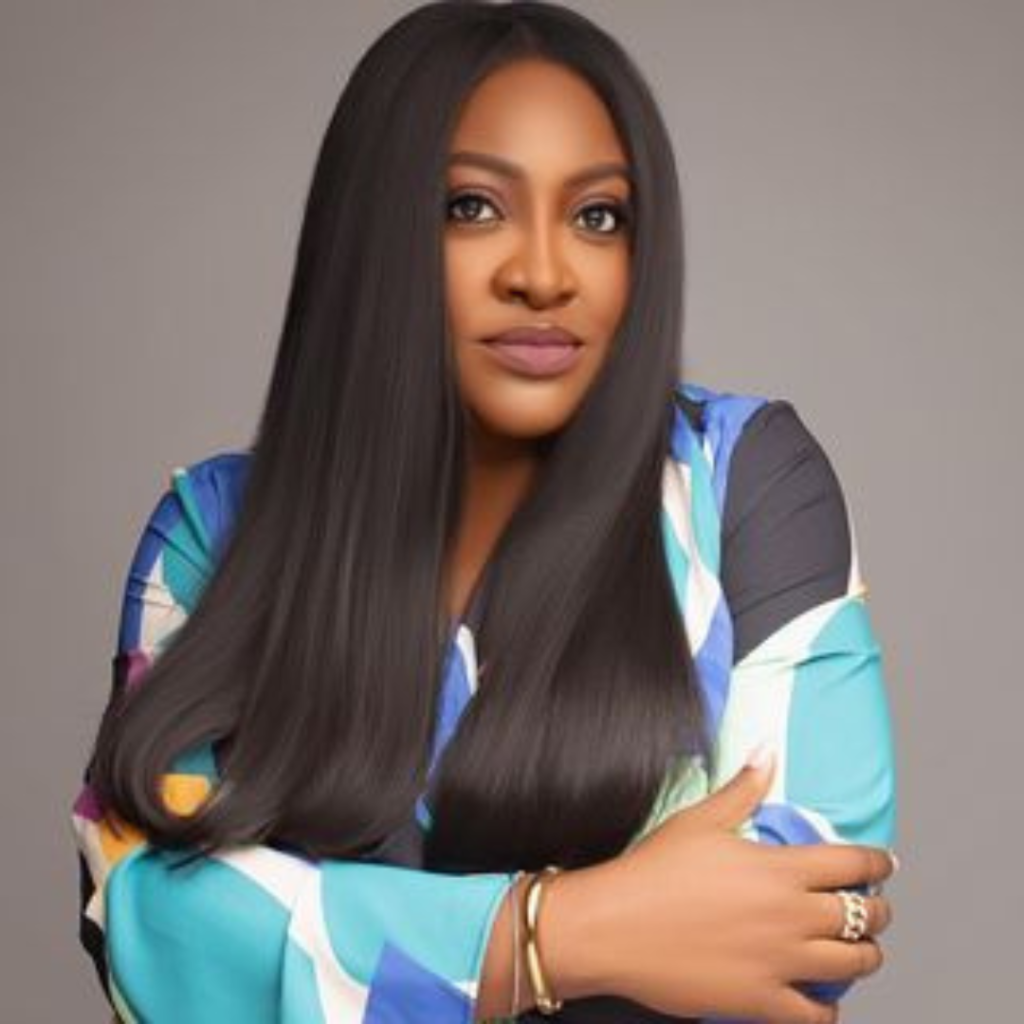 Oyinlola Ogunnubi, fondly called 'Yetty', is the lead publicist at The YD Company a part of YD Limited. With over 19 years of experience in the public relations (PR) and brand management space, she is a leading professional in the fashion, arts, and corporate affairs industries with experiences spanning PR, marketing, creative image branding, and event management. Over the years, Yetty has managed publicity projects for corporate businesses and governments, and has led fashion exhibitions, creative events, and press conferences, as well as promoted emerging and established brands.
Patricia is a season Human Resources Director and talent management and talent development expert. Passionate about employer branding, employee engagement and well-being, employee experience as well as organisation culture. Exposure to USA Employment practices. Experienced Board Director in several countries in Europe including UK, Belgium, Italy, Spain, France and the Nordic. Expertise in Labour Law and Employment Tribunals – UK, Mainland Europe, Africa including Francophone and Lusophone countries. Expertise in Leadership development and Executive Coaching. P&L responsibilities and managing a large and diverse workforce across different locations.
Phoebe – Dami Asolo is an experienced Marketing and Commercial Professional with demonstrated history of working in the FMCG industry, managing brands and driving category value growth in the Beverage , Personal and Home Care categories across West Africa
She is skilled in Market Research, Management, Marketing Strategy, Financial Analysis, and Integrated Marketing. Optimal Team Player, skilled at ensuring Marketing and Commercial activities ultimately drive Profitable Business Growth.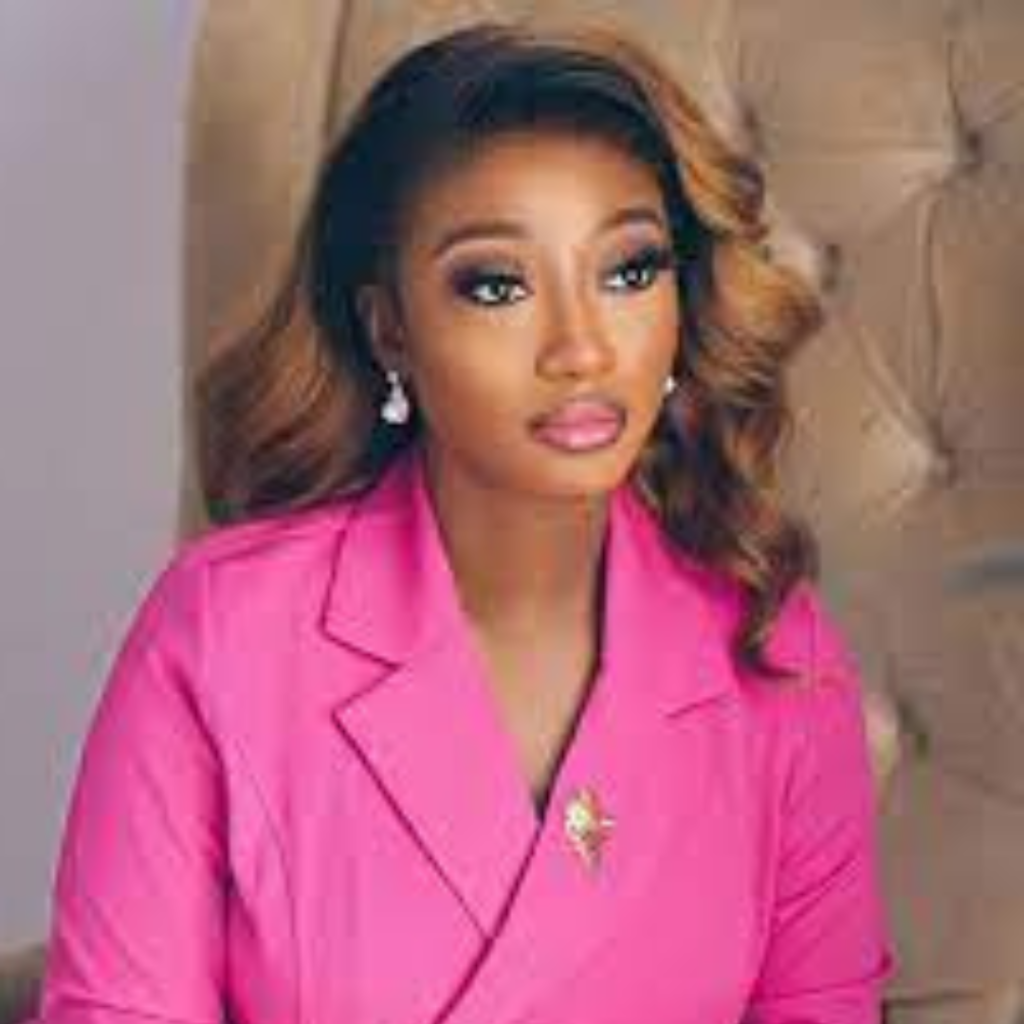 Precious Eniayekan Precious Eniayekan is an entrepreneur, humanitarian, public speaker, coach, digital marketing expert and a writer.
A passionate social entrepreneur, Precious founded and serves as Lead Volunteer for The Stellar Initiative, a non-profit organisation dedicated to raising exceptional leaders, equipped and fit for world leadership.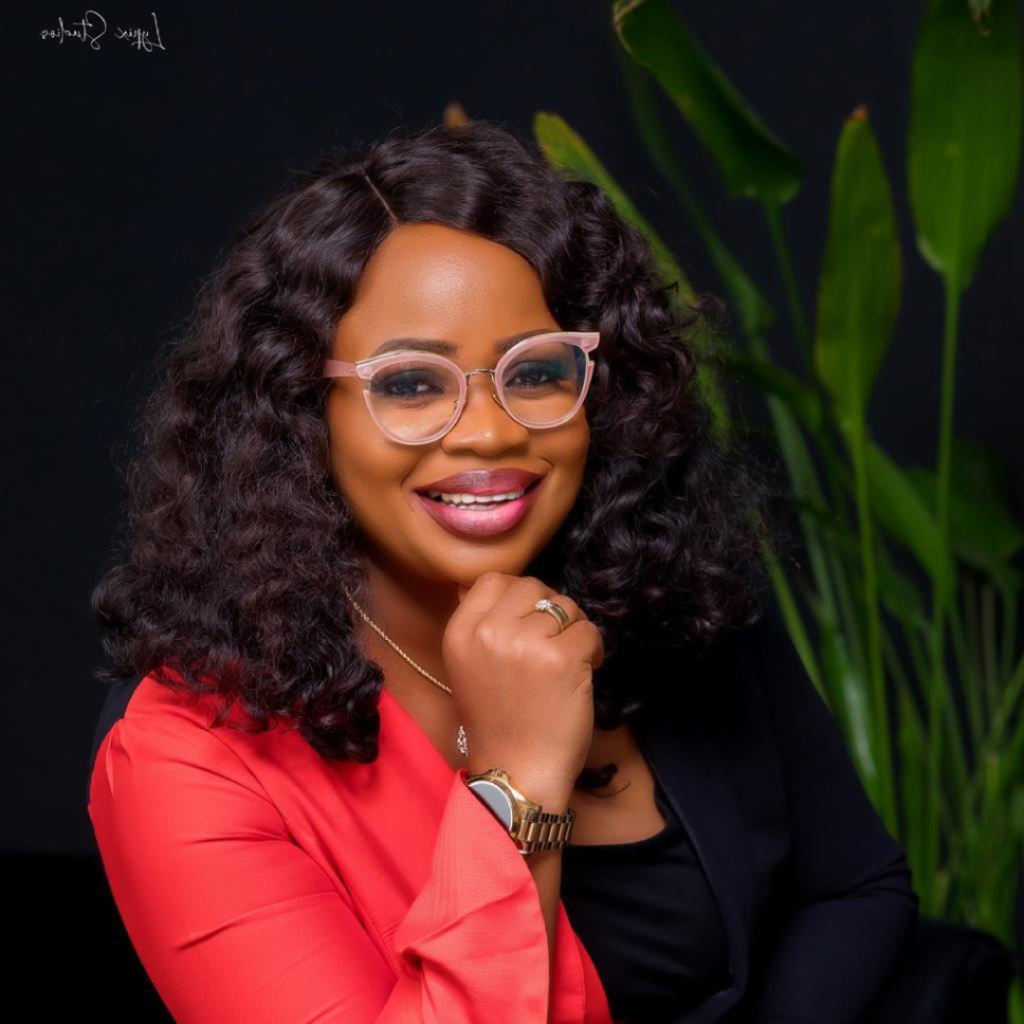 Adesola (Sola) Adesakin is a Personal/ Business Finance Coach and
Chartered Accountant with over 20 years hands-on experience.She is passionate about helping people understand the
"make-manage-multiply money" message, maximize their resources, achievetheir crucial financial milestones and build true wealth, through theconcept of financial planning.
Through the Smart Stewards Financial Advisory Limited; a holding companythat owns The Smart Investment Club, The Smart Stewards Academy,Booksmart Financial Solutions and other subsidiaries, including the Smart Stewards Advisory LLC ,registered in Delaware, USA, Sola hashelped many people; young and old as well as businesses in over 25 countries, bounce back from financial stress to rest, from debt to wealth to living amazing lives.
Sola sits on the board of 2 Nigerian NGOS.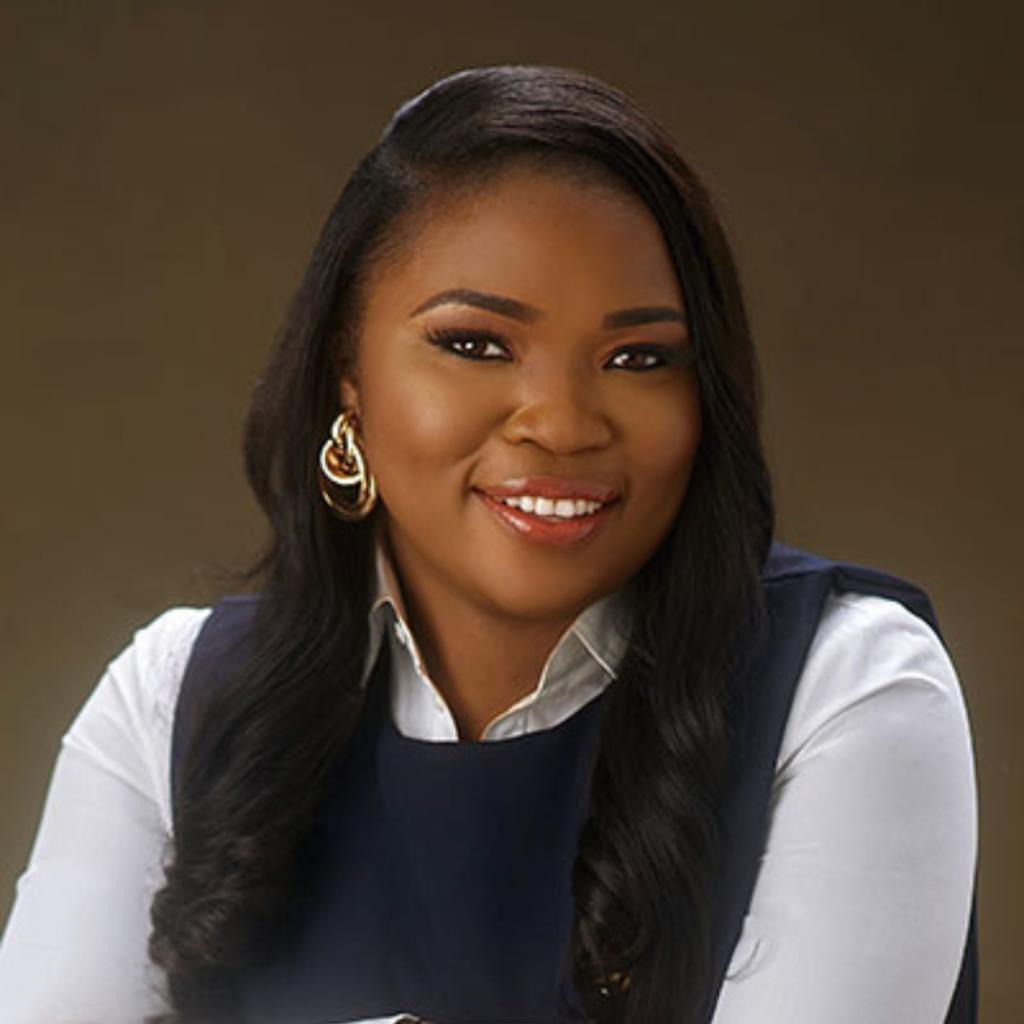 A Certified Financial Education Instructor and a member of the Personal Finance Speakers Asso-ciation (USA), Solape is Founder, HerVest, a women-focused and inclusive fintech platform for the underserved and excluded women in Africa. HerVest enables women to participate in savings, impact-investments and credit, credit particularly for small holder women farmers in Nigeria.
As a financial feminist, Solape is pro SDG5 and SDG10 who believes in achieving gender equality and reducing inequality through financial literacy, technology, and access to capital.
For over 12 years, Solape has worked on Nigerian's top financial brands including Skye Bank, Sterling Bank, Wema Bank, Leadway Assurance, and FCMB before waltzing to the client-side of communications at Meristem, a leading investment firm as the head of corporate and marketing communications.
Solape is the Nigerian chapter director of Women in Tech® an international organization with a double mission: to close the gender gap and to help women embrace technology.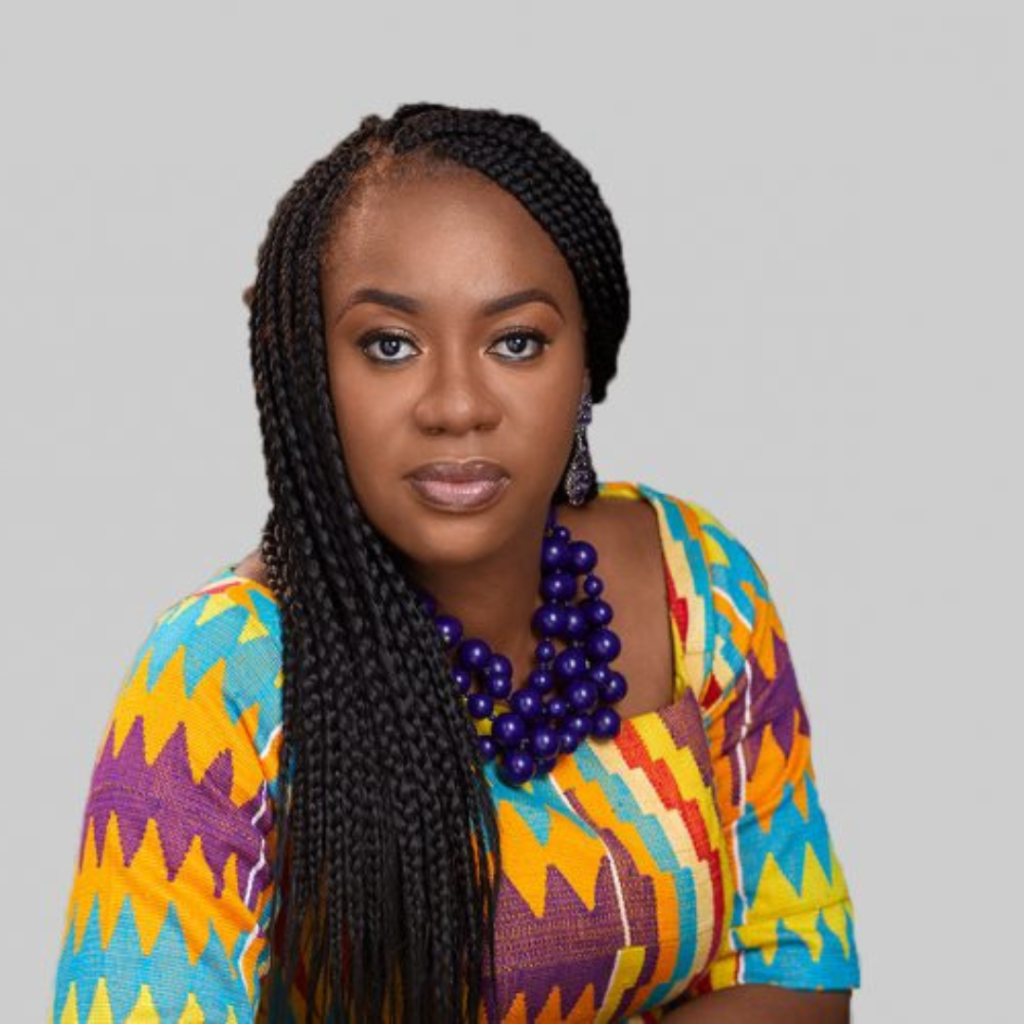 Sotande – Peters Adesola is an experienced Finance Executive and business leader with vast experience in leading financial processes and strategies within organisations to deliver sustainable growth and results for shareholders and other stakeholders.
She has extensive record of success working (and overseeing financial control processes) in multinational markets (including Great Britain, Kenya, Cameroon and Nigeria) and in the multiple industries including Banking/Finance, FMCG/Manufacturing, Telecoms and Maritime.
She is an Inspiring leader who empowers teams and individuals to exceed goals. Notable interest in identifying, mentoring and training talent for the purpose of developing the next generation of high-achieving business leaders
Tarebi is the Managing Director at Yoke Solutions Limited, a company she founded in 2006. Under Tarebi's leadership Yoke Solutions' has provided technology solutions for 200+ organisations including the Lagos State Government, Rural Electrification Agency, Adam Smith International, the National Theatre and Topbrass Aviation. In 2008 Yoke Solutions expanded it's service offering with the launch of Sugar Weddings & Parties (www.sugarweddings.com), the first online wedding resource in Nigeria.
With an impressive market recognition and a huge online following, Sugar Weddings & Parties has amassed over ten million page views, 500,000+ Instagram followers, 70,000+ Facebook likes, and 3000+ Twitter followers to date. Prior to Yoke Solutions, Tarebi worked as a Solutions Architect at Live Technology Holdings, a New York based subsidiary of Omnicom (the largest advertising agency holding company in the world), where she led a development team to software rollouts for Procter & Gamble, AARP and International Trucking. After a three (3) year stint at Live Technology Holdings, she secured a two year outsourcing contract with Code Worldwide (a UK based software provider) where she managed product development for General Motors.
Temie Giwa-Tubosun studied International Public Management from the Middlebury Institute of International Studies. She has over 10 years of health management experience with the Department For International Development (DFID), World Health Organization, UNDP, and the Lagos State Government. In 2014, the BBC listed her as one of the 100 Women changing the world. 
She was also recognized as an African Innovator by Quartz and the World Economic Forum. She is the Founder and Group CEO of LifeBank; Africa's healthcare supply chain engine. The company helps hospitals discover essential medical supplies and delivers them in the right condition and on time.  them in the right condition and on time. 
Tolulope is an adroit public relations and communications consultant for c-suites as well as board advisor. With exemplary skills in crises management, strategy development and digital communications, she is the Founder and Principal Consultant at Mosron Communications, a boutique public relations consulting practice in Lagos, Nigeria. Amongst their impressive clientele, Tolulope has led the Mosron team to sign on and consult for Landmark Africa, Flying Doctors Healthcare Investment Company, Outsource Global, The Sahara Centre, and many others.
With an international multi-sectoral experience as an entrepreneur and intrapreneur, Tolulope is convinced that authentic and proactive crises management strategies, customer-centric brand positioning and long-term content-led tactics deliver the best results for B2B client acquisition and retention, media awareness, brand recognition and sustainable business outcomes.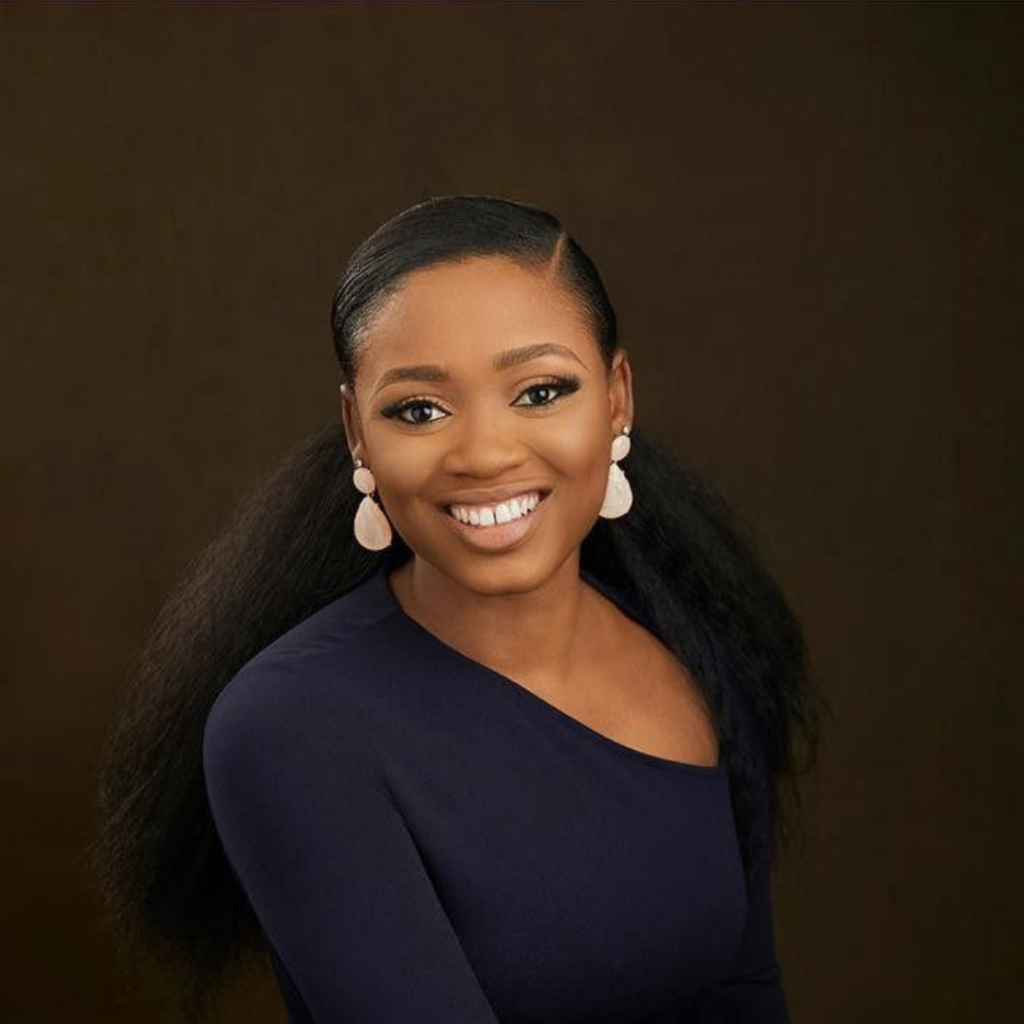 She is the co-founder and CEO of Bankly, an online savings platform that digitizes customer savings into a secure and decentralized mobile wallet.
Tomilola is a business strategist and startup expert with hands-on experience in Africa's fintech sector. She demonstrated her expertise in the financial industry through her roles as an investment manager in Nigeria and a research analyst in Australia and Singapore.
She also volunteers for recognized institutions in a bid to drive growth in local and global communities. She has volunteered for the United Nations Millennium Development Goals (MDGs) and Utiva.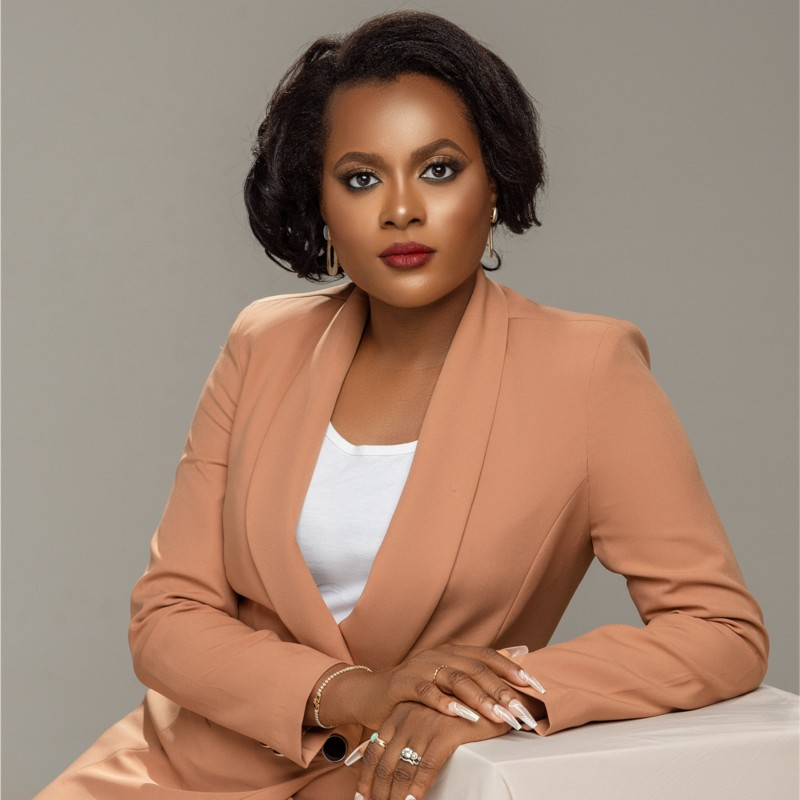 Tope Okodugha is a certified bridal designer at the London College of Fashion, with a vast knowledge of techniques in bridal design.
Born in Lagos Nigeria, Tope Okodugha developed a strong passion for design at a young age. She started by creating costumes from school and has become an expert in creating fashion pieces and beautiful bridal dresses.
Before founding MaiBecca in 2016, she worked a full time role as a Style connoisseur at the renowned African fabric manufacturer, Vlisco. Tope later partnered with Woodin, the sister company of Vlisco, as a lead designer for the ICM Catwalk Runway Show in 2017.
Tope understands the importance of women living their true authentic self and believes a bride's personality should exude through her bridal outfits. She actualizes this vision through her designs and work at MaiBecca.
Toyosi is a versatile media entrepreneur who is passionate about telling African stories to a global audience.
Over 8 years of multifunctional experience across the media industry- both locally (in Nigeria) and in the United States- has provided her with the skill and exposure required to spearhead media-related and experiential projects as well as create communication strategies for individuals and organizations.
As a highly-skilled African media entrepreneur, TV producer, and content development strategist with global experience, her unique perspective enables her relate with a diverse array of projects and causes that require unique media/communication strategies.
She served as the Publishing Editor (COO) of the CNN-powered Folio.NG and also as the Global Director of Content for Most Influential People of African Descent (MIPAD). She is the founder of The Good Friend Zone, a 7,000+-member strong community on a mission to help millennials navigate their way through the peculiarities of friendships and she is also the Founder and CEO of That Good Media LTD.
Uche is passionate about progress of youth in Nigeria and across Africa. As a board member of Pan-African youth non-profit LEAP Africa, she contributes to the development of impactful programmes for youth across Africa. Through BN DoGood, she has led campaigns and actions for active change. Uche was recognised at the Frown Awards by UNICEF/UNFPA for her efforts toward the abandonment of Female Genital Mutilation in Nigeria.
She co-founded PVCitizen to encourage millennials and Generation Z Nigerians to register, vote and become active citizens.
While at the Kennedy School, she aims to explore the use of digital innovation in government as well as youth citizen participation in the democratic process.
Uche holds a Bachelors degree – Honours Business Administration (HBA) from the Ivey Business School at Western University in Canada where she graduated with distinction.
Yemisi Edun holds a Bachelor's degree in Chemistry from the University of Ife, Ile-Ife and a Master's degree in International Accounting and Finance from the University of Liverpool, United Kingdom.
She is a Fellow of the Institute of Chartered Accountants of Nigeria and a CFA® Charter holder. She is also an Associate Member of the Chartered Institute of Stockbrokers; an Associate Member of the Institute of Taxation of Nigeria; a Member of Information Systems Audit and Control, U.S.A; and a Certified Information Systems Auditor.
She began her career with Akintola Williams Deloitte (member firm of Deloitte Touché Tohmatsu) in 1987, with main focus in Corporate Finance activities. She was also involved in audit of Banks and Other Financial Institutions. She joined FCMB in year 2000 as Divisional Head of Internal Audit and Control before assuming the role of Chief Financial Officer of the Bank.
She is now the Managing Director of FCMB.
Yvonne Ike is Currently the Head of Sub-Saharan Africa at Bank of America. Trustee of Aliko Dangote Foundation, Trustee of Christopher Kolade Foundation
The PowerWoman Network is a network of female business leaders and professionals birth with a shared mission of enhancing the growth of women in the corporate, political, and business leadership scenes.
We believe that in every woman is an arsenal of untapped power, strength, resources and resourcefulness, therefore through The PowerWoman Network, we help ambitious women unleash their inner strength and help them with the resources required to access global opportunities and become global leaders.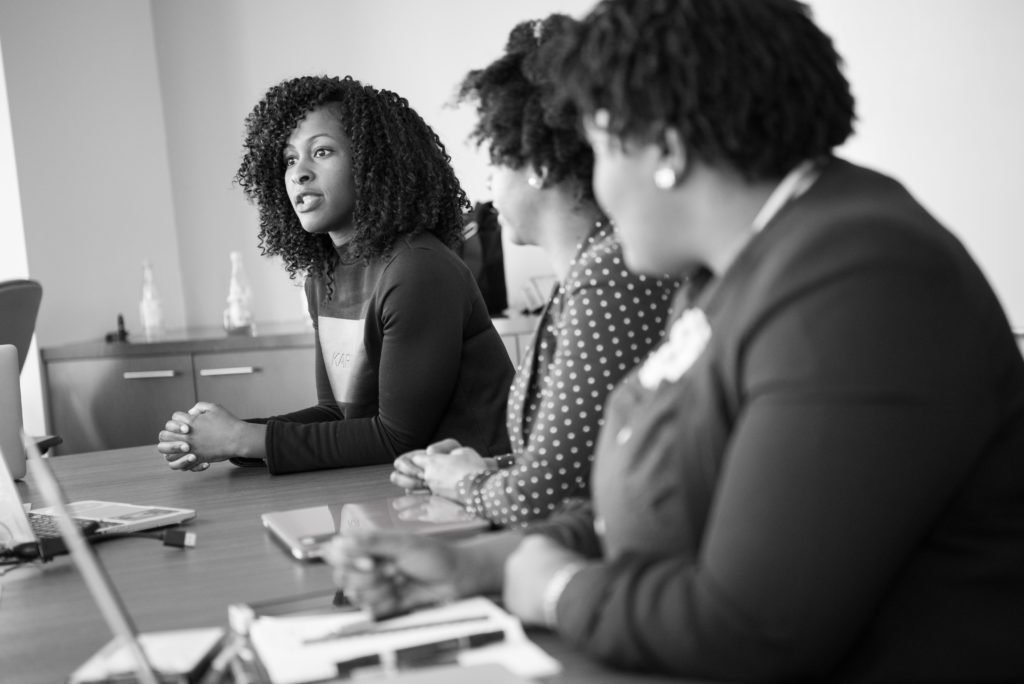 To offer leadership development, mentorship, economic advancement and empowerment for women through job creation, skills acceleration, capacity building, advocacy programs, strategic networking and collaborative practices.
To enhance the growth of women in the corporate, political and business leadership scenes.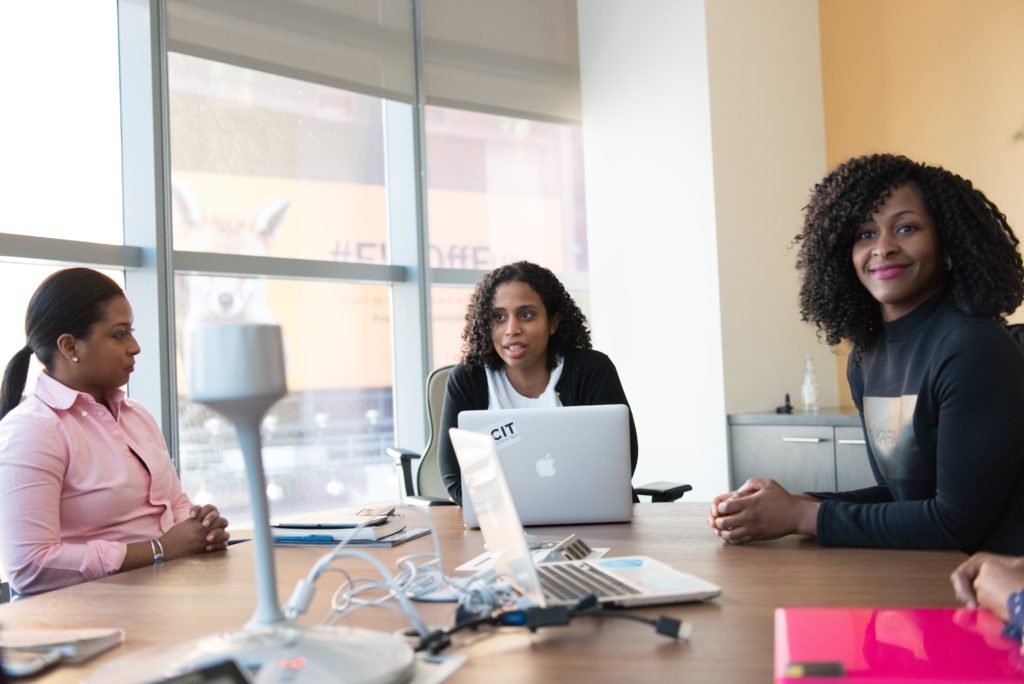 In a bid to unleash the power woman in every woman, we have organized programs to do just that. We look forward to seeing you!