I'm Passionate About People Development in The Workplace and Even More About Children - Modupe Olusoga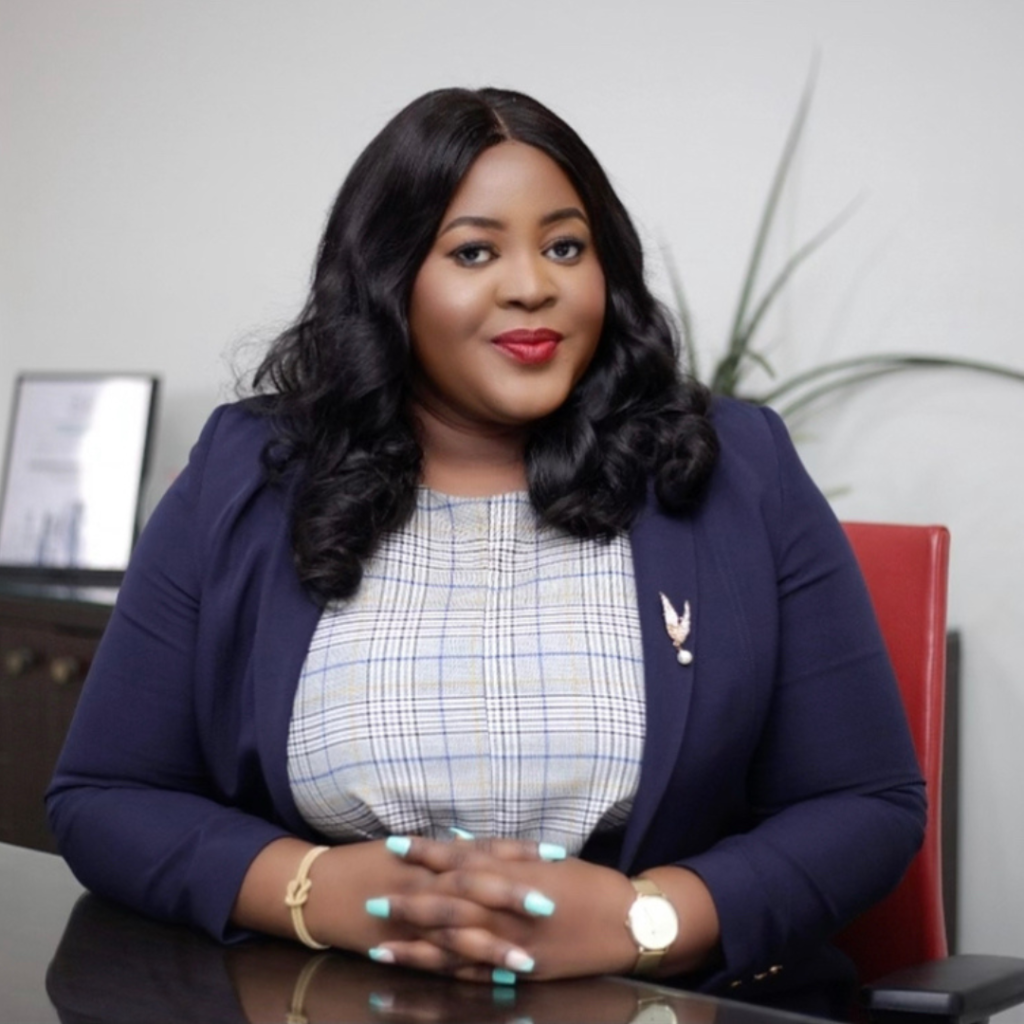 1. Tell us a bit about yourself?
My name is Modupe Olusoga. I am a Child health advocate, an entrepreneur, business/career consultant, and I have a day job! I grew up in Lagos as the last child in a family of five – I have three siblings and my mum. My formative years were exciting and robust because my siblings and I were involved in many fun after-school activities that significantly shaped who I am today.
If you have ever spent any amount of time with me, you will discover I am passionate about people development in the workplace and even more about children, and I launched an NGO in October 2022 called – Project CHAM. It is an educative initiative on Child Health and Mortality.
Career-wise, I work in Streamsowers and Kohn (a Law Firm) as the COO, where I manage the overall operations of our Lagos, Port Harcourt, and Abuja offices. I love what I do!
2. What are you key values?
Integrity, Tenacity, Diligence, and Honesty. These values guide how I live and work.


3. What are you most passionate about?
In a word, I would say "Empowerment." It applies to all gender and even children. I always look out for opportunities to "pay it forward" and learn because I believe that in giving, you receive and grow.
4. What's your educational background?
My first degree is from Babcock University, where I studied Economics. I also have my master's degree from the University of Lagos, where I studied Industrial Relations and Personnel Management. I also have certifications in Human Resources, Strategy, and Operations.
5. What did you want to be when you grow up? 
When I was much younger, I wanted to be a surgeon, but in my teenage years, I realized I was uncomfortable with the sight of blood – so I aborted the mission. I later considered Law because I wanted to specialize in Family Law.
6. Tell us your experience as a professional/Business Owner?
MO is a C-suite Executive with vast experience driving productivity, operational improvement, business/people management, cost reduction, and optimal service delivery in diverse industries.
My professional experience cuts across many sectors of the economy, including Financial Services, Advisory Services, Consulting, Organizational Leadership, and Legal Services in various multinationals, indigenous corporate organizations, and NGOs. As I mentioned earlier, I currently work as Chief Operating Officer (COO) at Streamsowers and Kohn (a Law Firm) with offices in Lagos, Abuja, and Port Harcourt, Nigeria.
I am passionate about helping organizations achieve their corporate goals by assisting them to achieve a strong strategic position through outstanding leadership, profitability, growth, and operational excellence.
I have had a mix of experiences in my career journey – all mixed. However, my goal and focus were to learn and grow through the pleasant and unpleasant ones. I realized my key strengths and harnessed them during those years. The young lady you see/know today has gone through all shades of learning, unlearning, and relearning. They say change is a constant thing- when I experience one, I analyze and ask, "What can I do differently? – this has seen me through different phases of my career.  
7. What are your SuperPowers?
Superpowers, Superpowers! I will mention three- analytical, visualizing, and people skills. These skills have helped me drive positive changes and achieve excellent results. How can I change what one cannot imagine or critically analyze? I start each day and project with the "BIG PICTURE" in mind, not cast in stone – I am flexible and adjust when/where necessary.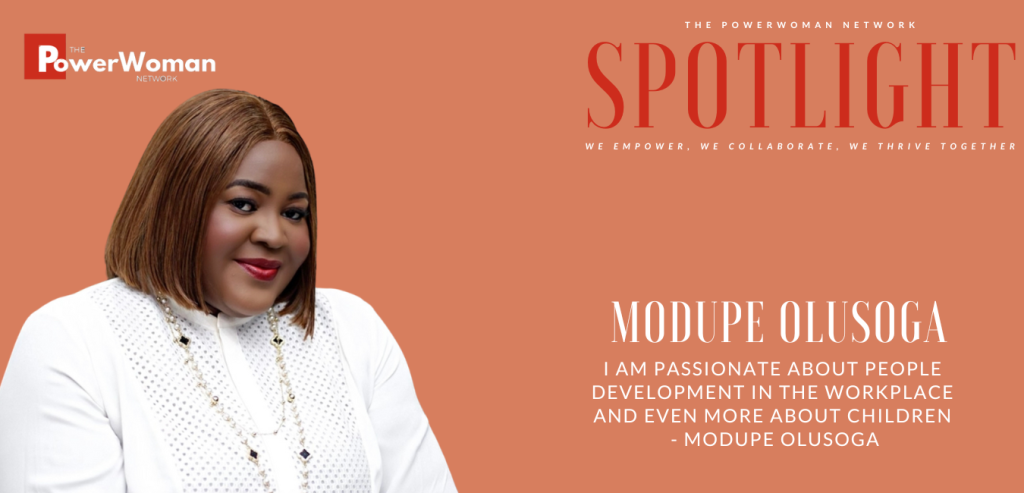 8. What were some of the challenges that you encountered when you started your career/Business?
The main challenge I experienced was- as an admin staff, I experienced workplace segregation, which spurred me to challenge the status quo by bringing innovative ideas to the table (from my 1st year). Sometimes, the bosses are not deliberately sidelining you – they are just focusing on the rainmakers. To be relevant in the workplace, I learned to think outside the box, understand the organization's business (not just my JD) and bring more to the table. In the workplace, bring your chair – I have learned not to wait for it to be offered!
Others were regular day-to-day challenges of people with different temperaments, diverse views, and capabilities working together. In those scenarios, PRAYER and emotional intelligence helped me.
9. What are the things needed to guarantee breakthrough/success in business and career?
DO NOT be afraid to drive change and lead yourself. Be ready to take control of your professional career/business. Be intentional about it. Of course, you must be patient because tough times don't last, only tough people do.
However, to thyself be true. Know your strength and weaknesses, then harness your strengths and work on your weaknesses. Delegate if you must, but understand the task you are delegating- it is still your responsibility. 
10. What have been your fondest memory in your career?
My career progression has been quite interesting. My experiences at my current job have been the most exciting phase of my career.
11. What have you learned over your lifetime that you'd like to share with the younger generation?
You must be yourself and believe you are a driver for change anytime and any day. You must be ready as an opportunity only meets the prepared. Dare yourself to create a story that would be better than the person you were yesterday.
12. What are you most grateful for?
I am most grateful for the gift of JESUS and God's love. I am also grateful for my family and special friends – I am truly blessed! I have learned that despite the busyness of life, one MUST deliberately make time for GOD, family, and friends. Without GOD, I am nothing.
13. What are your greatest accomplishments in your career?
I really cannot specify. However, my greatest achievement moments are when I achieve my goals and see results! Sometimes I do it afraid – I don't have it totally figured out. Who does?
The reality of achieving results and witnessing my imaginative idea/BIG PICTURE become an initiative, a policy, a project – these are my greatest moments.
14. How do you integrate the many aspects of your life?
I love to plan and stay organized. I also accept that I cannot execute all tasks by myself, so I have learned to delegate. I PLAN, EXECUTE AND DELEGATE (PED). I have learned that in delegating, you equip others and help them grow and discover their superpowers.
I love to watch Formula 1 (F1) races and visit the beach.
16. Where can you be found online?
Instagram, LinkedIn, and Facebook.
Instagram: modupeifeoluwasimi