I AM PASSIONATE ABOUT MAKING THE WORLD A BETTER AND SAFER PLACE BY IMPACTING LIVES POSITIVELY. I BELIEVE THE WORLD NEEDS MORE OF GOOD HUMANS - RAHMAH ZAKAREEYAH
1. Tell us a bit about yourself?
My names are 

Rahmah

 Oluwakemisola Zakareeyah popularly referred to as CRZ, I am from Kwara state but  based in Lekki, Lagos state, Nigeria.  I am a certified Emotional Intelligence Specialist, Wellness Enthusiast, Leadership and Personal Development coach.
2. What are you key values?
Compassion, Honesty, Loyalty, Optimism, Positivity, Efficiency and Dependability.
3. What are you most passionate about?
Making the world a better and safer place by impacting lives Positively. I believe the world needs more of good 
humans.
4. What's your educational background?
BSc Entrepreneurial skills and Business Management from National Open University of Nigeria.
5. What did you want to be when you grow up? My dad wanted me to be an Accountant while I was hoping to be a TV presenter. while I was studying at National Open University, I worked Part-Time as a TV presenter with a Senior Producer at Nigeria Television Authority, Lagos. After a while she was transferred to Ibadan(the capital of Oyo state, Nigeria).
6. Tell us your experience as a professional/Business Owner?
It's been a life transforming journey for me, filled with ups and downs but I am proud of  how I handle my low moments.
7. What are your SuperPowers?
Resilience, Observation, Self-Confidence, Assertiveness, Authenticity.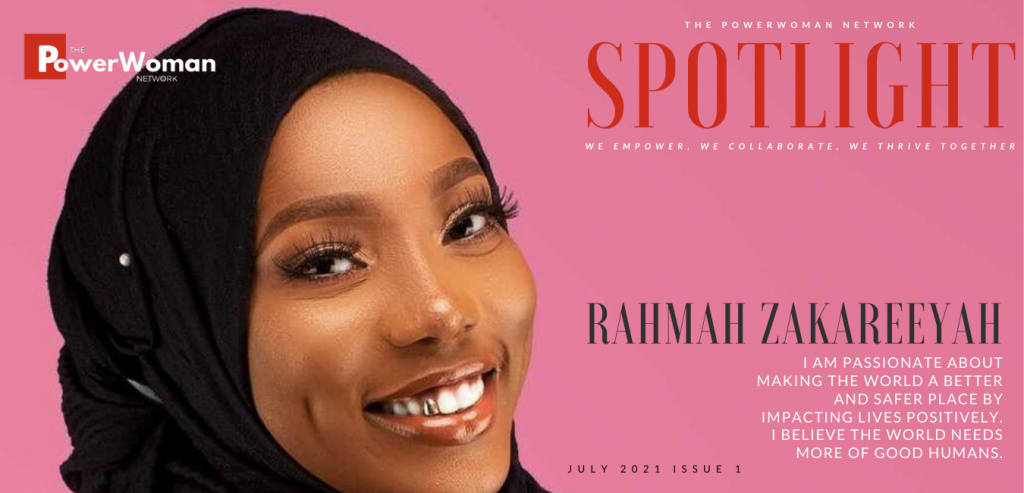 8. What were some of the challenges that you encountered when you started your career/Business?
Fear of Failure, Unrealistic expectations and Insufficient Capital.
9. What are the things needed to guarantee breakthrough/success in business and career?
Quality Leadership, Passion, Focus, Hard work, Resilience and Teamwork.
10. What have been your fondest memory in your career?
There was a time I gave a presentation to about 70 attendees, I spoke from the deepest part of my soul, felt all psyched up as I shared my story and experienced my best self to the fullest. A woman in her Late forties walked up to me when I was about Leaving and said she's been depressed ever since she relocated back to Nigeria from the diaspora due to family issues. She said she planned to commit suicide several times  but after listening to me, She has changed her mind.  I gave a big hug that day and  Exchanged numbers with her to follow up. Each time I remember that day, I smile because its still the fondest.
11. What have you learned over your lifetime that you'd like to share with the younger generation?
If you wait to become perfect before you do something, you'll never be able to start Confidently. Seek Excellence instead of perfection, Invest in Personal Development, Pay to study courses that will help you in your Career Development. Be deliberate about Growth.
12. What are you most grateful for?
My Family, My journey so far,  The good  humans in my life, Healthy environment, Quality Relationships.
13. What are your greatest accomplishments in your career? I have been able to  Impact Lives and I'm still very deliberate about doing more.
14. How do you integrate the many aspects of your life?
I am on a mission to make the world a better and safer place.
I visit the Spa, Cinema, walk on beach, Eat out with friends, Listen to soul stripping music
and sometimes I travel out of the Country.
16. Where can you be found online?
 Facebook: 

Rahmah

 Zakareeyah
 LinkedIn: 

Rahmah

 Zakareeyah