2022 PowerWoman Conference
It is time to BE EMPOWERED!!!
Women's empowerment is seen as an important driving force in achieving gender equality in this day and age, as women have proven to be the true forerunners of resilience and have taken the lead in lifting countries, businesses, and organizations over the years.
So here is the question, how do we redefine women's empowerment to pave the way for the future forward female /next generation of female leaders?
Join us at the PWN Conference 2022 as we dive into this.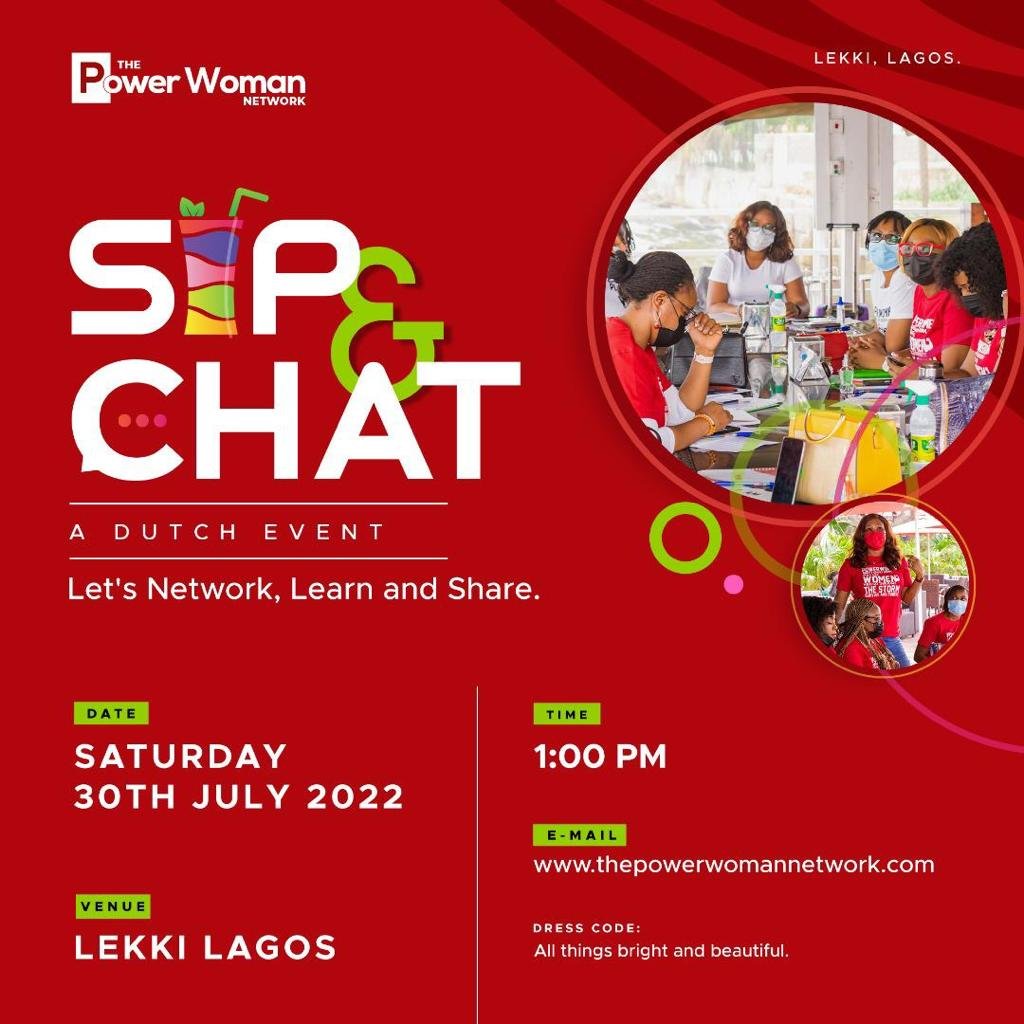 PowerWoman 2022 Sip & Chat Event
Do you want to hang out with powerful women who are challenging the status quo?
We'll be hosting amazing women for our PowerWoman Sip and Chat event.
It promises to be a lot of fun; we'll basically just be letting our hair down and having a good time while networking.
PowerWomen, mark your calendars.
For more information about the Dutch Event and networking with other amazing women, click on the button above.
We are absolutely delighted about our first outreach of the year.
We would be paying Masc Care Home a visit come Saturday 21st May 2022.
We are delighted about the work being done to keep our elderly stars safe.
Another edition of the #PowerTribe Hangout is here again
PowerTribe Hangout is a time where we let our hair down, wine, dine , network and have fun, We network, learn, relearn and unlearn.
This is the first edition in 2022 and you don't want to miss this.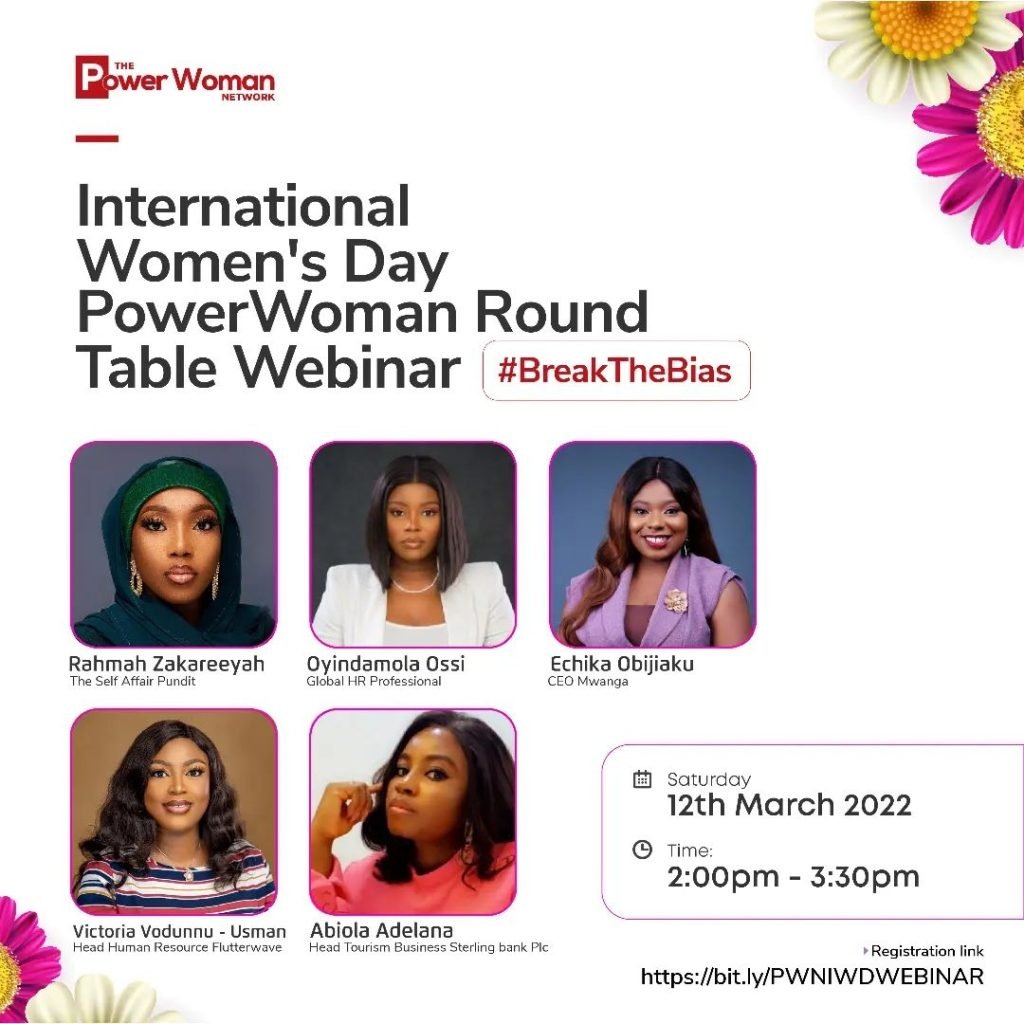 2022 PowerWoman IWD Webinar
A world without bias, stereotypes, or discrimination is possible.

A world in which diversity is valued and celebrated is achievable.

#breakthebias

In commemoration of International Women's Day 2022
The PowerWoman Network presents

THE POWERWOMAN ROUND TABLE WEBINAR.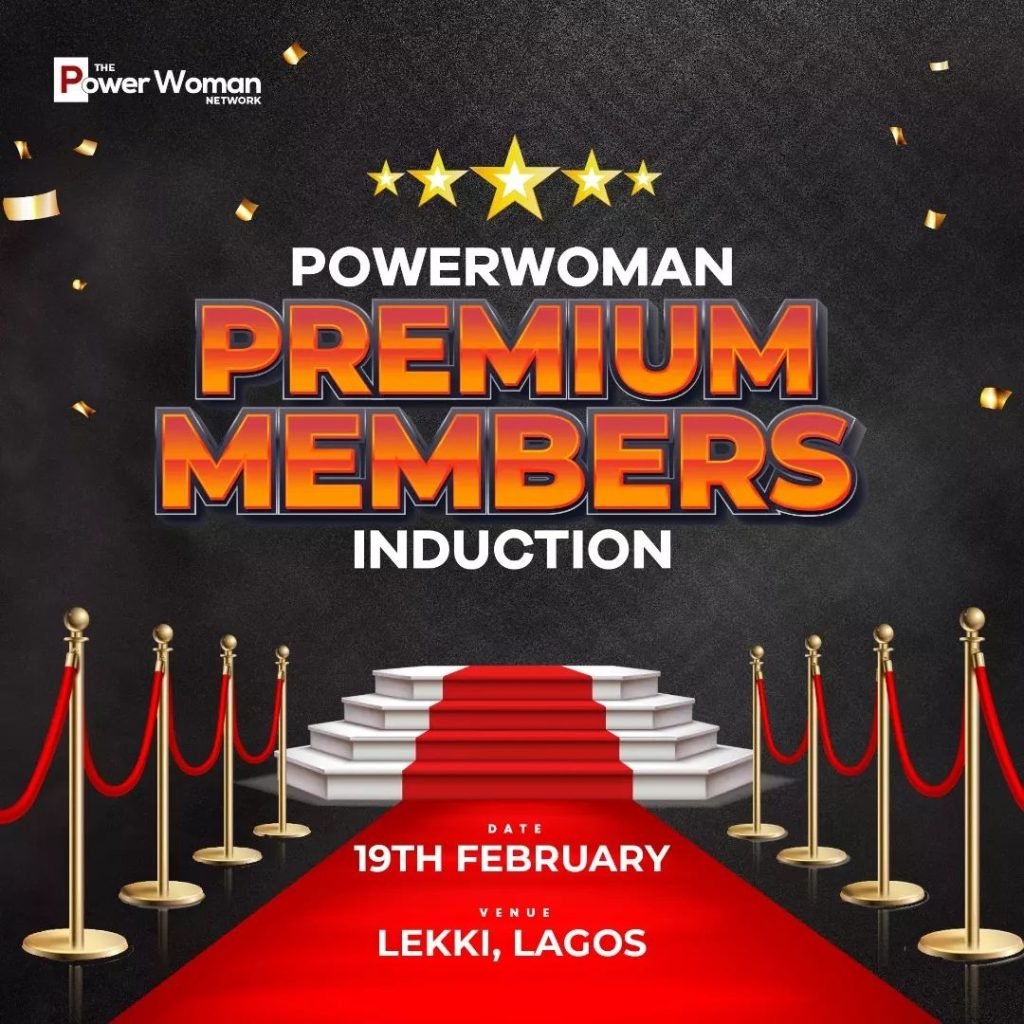 2022 PowerWoman Induction
We can't keep calm!!!

On the 19th of this month, we would be officially inducting some amazing and phenomenal women into our Premium Members Community.

We are so excited and honoured to have this pacesetters be part of us at The PowerWoman Network.

It's been a beautiful process onboarding this Powerhouses and we can't wait for the their induction.

PWN, we Empower, Collaborate and Thrive together.
2021 PowerWoman Network Conference
You may be good at what you do. Scratch that
You may be great at what you do, but then you are absolutely unrecognised for your unique skills and mastery. 
The New World of today has presented even greater competition and those who really stand out are those who understand the place of strategic positioning. 
We believe that the new normal has and is presenting unprecedented opportunities for women, therefore, women must be well-positioned to leverage the offspring of this era for more impact, influence and income.  
Join our line-up of seasoned speakers and business leaders at our 2021 PowerWoman Network Conference who would help you understand the intrigues and help you master the act of strategic positioning in the new normal.
Women In Leadership Webinar
To achieve success in life, it's essential for women to cultivate a healthy and productive balance between their Professional, family and personal lives.
At the PowerWoman Network, we are particular about helping women achieve an all round balance. We have designed a programme to help you deal with your probing challenges and provide you with the tools to achieve an all round integration.
In this webinar, you will be equipped with the tools to achieve all round growth. At the end of this webinar participating PowerWomen will be able to:
– Position themselves for their next level career/business goals.
– Achieve a higher level of personal effectiveness
– Gain clarity and direction to help them achieve enhanced self-awareness.
– Develop competence to set SMART goals.
– Improve their intrapersonal and interpersonal skills to thrive in the work-place.
– Deploy Peaceful parenting techniques to raise happy children without shouting
or yelling.
– Master their emotions to achieve peace at work and at home
IWD International Women's Day
Are you set PowerWoman?
All road leads to our Virtual space on the 8th of March 2021 as we celebrate International Women's Day 2021 #ChooseToChallenge.
We joining the rest of the world this year in celebrating with the theme "Challenging Societal Norms".
Join us as we discuss how we as PowerWoman can Challenge societal norms and make a difference.
The Power Tribe Hangout is a special charged assembly for PowerWomen in the Corporate, Business and Political Leadership.
This hangout is for PowerWomen who are on a quest for more; the special ones; the ones who refuse to just be normal; the ones whose genetic make-up is destined for Greatness!
Ready to overcome your internal barriers and become unstoppable in their pursuit of greatness ?
If this is you… Join us at the PowerTribe Hangout
It's not the lack of resources; it's your lack of resourcefulness that stops you. – Tony Robbins
 Haven worked with hundreds of individuals towards achieving their personal and business goals, this statement above could not be any truer. So many people have goals but lack the creativity to achieve these goals, which make the goals unachievable, leaving them demotivated, frustrated, stuck, unhappy, and unfulfilled. If this is your story, it's time to rewrite your story, 2021 must be about new ways of thinking, new perspectives, and results. NO STORIES
 "The Square Table" is a day mastermind session holding on the19th December 2020 to help you gain the clarity you desire by becoming more creative in your ways of thinking as we would provide you with the resourcefulness needed to achieve those amazing goals you have set for yourself this year.
This session will be open to only 15 people and also note that the session is strictly for goal getters/creatives
Come let's help you arrive at the results you desire.
Leaders are not the ones with the right position or a proclaimed or given title, the actual leaders are the people who start acting, who STEP UP, who do change, no matter in what way or how small!
Step up is a free Virtual  workshop for female business leaders who are ready to step into their place of power.
If you are tired of hiding, and you want to be able to promote yourself with class and clarity then make sure you don't miss this training.
As we continue to see women rise up the ranks of corporate, political and business leaderships scenes; women have succeeded and are succeeding despite numerous obstacles and gender bias. 
It is fair to say that rising to the top is not easy for even the most talented women., with, knowledge, grit, persistence, vision, belief and a strong community women can reach and exceed their goals. We have the potentials, we have the resources, we have the resourcefulness and we can overcome the internal barriers that deplete our effectiveness and rob us of the power we have but may not even recognize
It's time to stop using minimizing language to feel humble,it is time to stop the unnessary apologies we make, it's time to stop letting others take credit for our ideas,it is time to stop being afraid of visibility and self-promotion, it is time to leverage relationships to accelerate our growth, it is time to stop hurting yourself to make others feel better, it is time to belong in an ally of champions, it is time to explore the power within you and live your best life and accomplish your dreams