The PowerWoman Network Directory
We believe that in every woman is an arsenal of untapped power, strength, resources and resourcefulness, therefore through The Power Woman Network, we help ambitious women unleash their inner strength and help them with the resources required to access global opportunities and become global leaders. Interact with our PowerWomen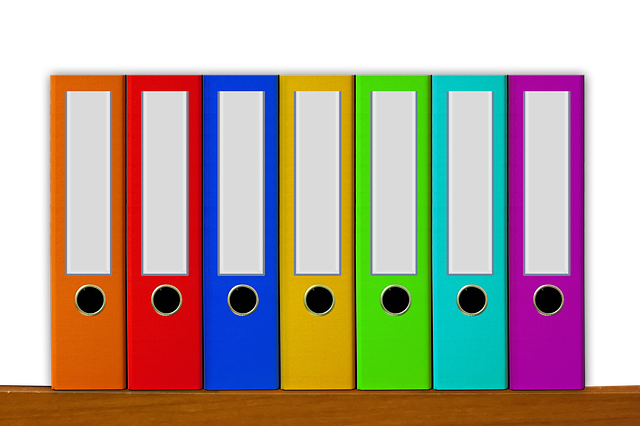 Interact With Some of The Amazing Women in Our Community
Managing Director, GalParenting Place
Abimbola Olayinka, popularly known as "The Peace Connoisseur" and "The Peaceful Parenting Coach" (PPC), is the Pioneer of Peaceful Parenting Coaching in Nigeria, founder of Galparenting place and the Creator of Peaceful Parenting Hub. She is a member of The Forbes Business Council and The John Maxwell Team member.
Abimbola is a Professional Parenting/ Family Educator, Ardent Leadership Expert and Author. With her competency over the years, she has equipped thousands of Individuals, Parents, Leaders and Executives with peaceful tools to aid healthy human functioning and effective leading at home and at the workplace.
Guiding Principle - "Peace Begins With Me"
OPERATION AND DATA ANALYST
Adetola King is an experienced Operations specialist and Data Analyst with 5 years experience in the banking sector. 
Adetola is passionate about the Banking industry and is a chartered banker (ACIB) with the aim of bagging an MBA from the prestigious Lagos Business School in the nearest future.
 She has a very keen interest in mentoring seeing as she has benefited (and is still benefitting) from a few mentorship programmes such as Hextisuna Consulting, Wimbiz, The Life Series with Ibukun Awosika and Leaps and Bounds Partners Limited. 
Her interests include reading, listening to good music, traveling, and most recently- running.
Guiding Principle - "Excellence and Continuous Learning"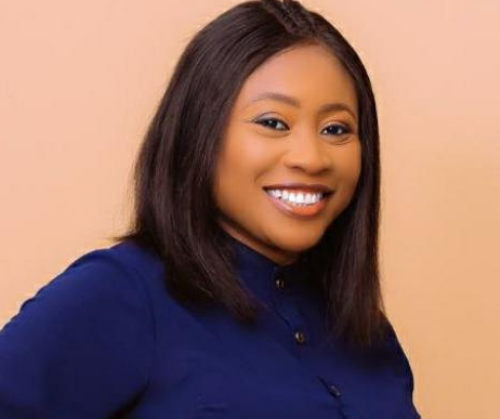 Strategic Human Capital Manager
A Strategic Human Capital Manager and also a result oriented professional with more than a decade banking experience covering client acquisition, deal origination and closure, relationship management of large corporates and more, currently with FirstBank.
Adeola loves singing,  good music,  travelling,  meeting new people.  She believes that she is constantly evolving and looks for ways to be a better version of herself.
Guiding Principle - " Integrity and Honesty"
Blessing is a security expert een and responsible Sales and Account management professional with broad experience in client service satisfaction. Highly skilled and result oriented professional with excellent analytic and reporting skill. A resourcefulness strategic thinker, adaptability, confident, adventurous, an optimist and has great passion for change
Guiding Principle - " Love,Honesty and Wisdt"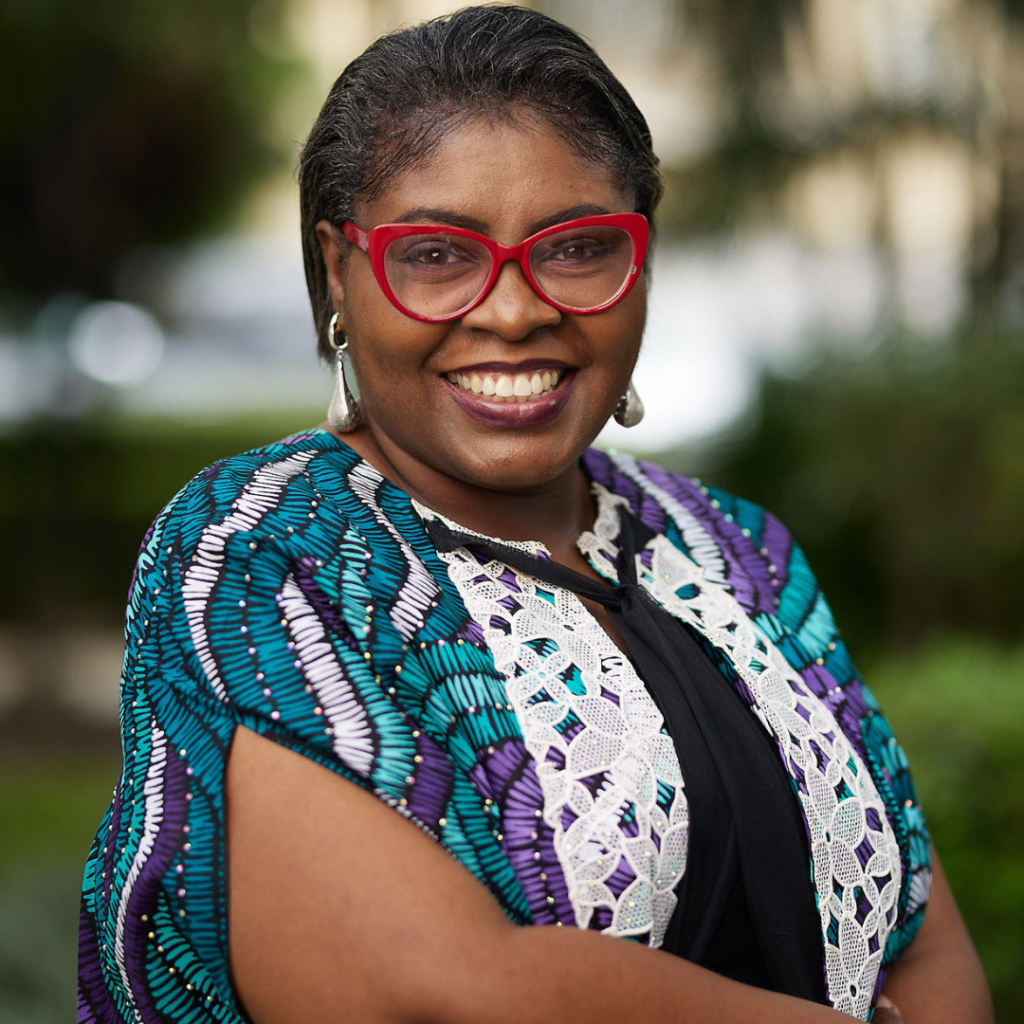 Transformation Program Delivery Expert 
Olubukola an adaptive people leader who uses extensive project development expertise to enable transformation through technology, collaborative ways of working and strong strategy execution skills.
She is an advocate for life-long learning and continuous improvement. she values being authentic, family, harmony, helping people to unlock their best self and mutual respect for individual personality. she advocates for intrapreneurship, growing people and teams' capability through coaching and mentoring.
She is a certified Agile Coach, Digital Transformation delivery expert, PMO Director, Change Leader, and aspiring Career Transition coach. She speaks at Conferences, facilitate professional meetups and She is a community advocate for Business Agility as a transformation strategy. Outside work and volunteering, she loves spending with family, writing, watching movies, teaching young adults, mentoring, and coaching.
Guiding Principle - " Being Authentic, Integrity, & Family, "
Echika is making a difference in Debt Collections in Africa through Mwanga. Trusted by some of the continent's leading lenders, Mwanga – a pioneer ethical and technology-driven debt recovery and outsourcing firm is strategically collecting while making life easier for consumers. A chartered accountant with ACCA, UK with 12+ years of consulting experience as a Senior Associate with Deloitte & Touché and a Senior Actuarial Consultant with Alexander Forbes Nigeria & South Africa.
Guiding Principle - "God first, Integrity, Dilligence, Kindness & Excellence"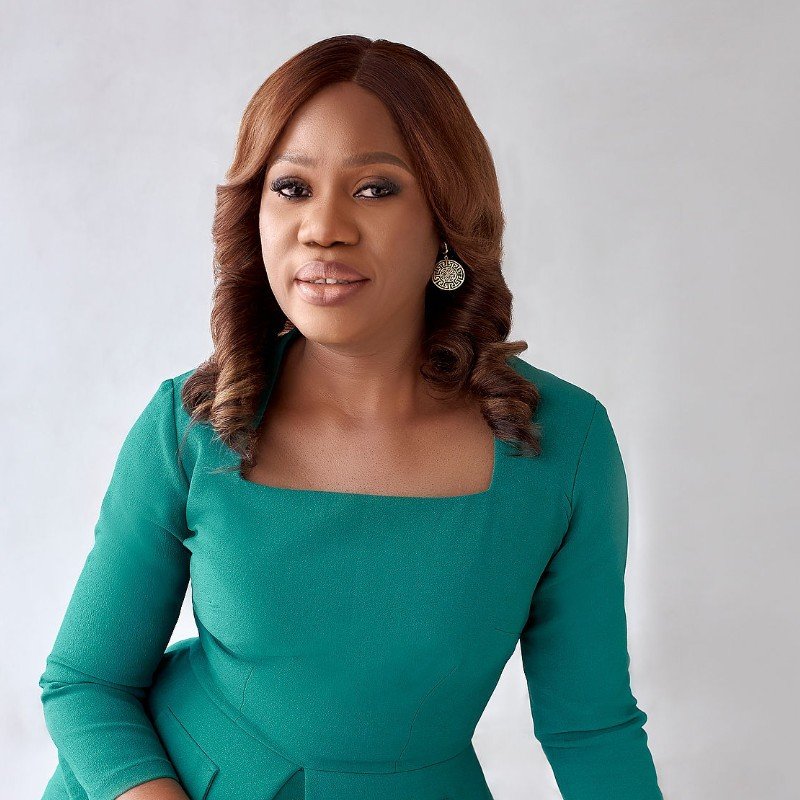 COUNTRY MANAGER & TECHNOLOGY LEADER, IBM
Gbemisola is an accomplished multinational business executive and leader with proven experience in successfully managing and growing significant businesses in the largest economies in Africa. A Business Administrator by training, Gbemisola has over 20 years in commercial, operational and leadership roles in the Information Technology Industry.
As a charismatic, agile, results-driven Business Executive and entrepreneurial leader, she leverage her key strengths as a strong executor ( Focus/ Relator/Achiever/ Responsibility/Discipline) from Gallup assessment and a growth mindset to successfully work and lead several teams through dynamic change.
She has recently completed my certification as a Gallup Strengths Coach and NLP Practitioner. Exciting to continue helping people and teams to gain clarity, grow confidence, in their ability to pursue performance excellence. She implements the strengths-based approach across teams to break down silos to deliver measurable outcomes. She enjoys nurturing a strengths-based community around me.
Guiding Principle - " Integrity, Kindness & Excellence"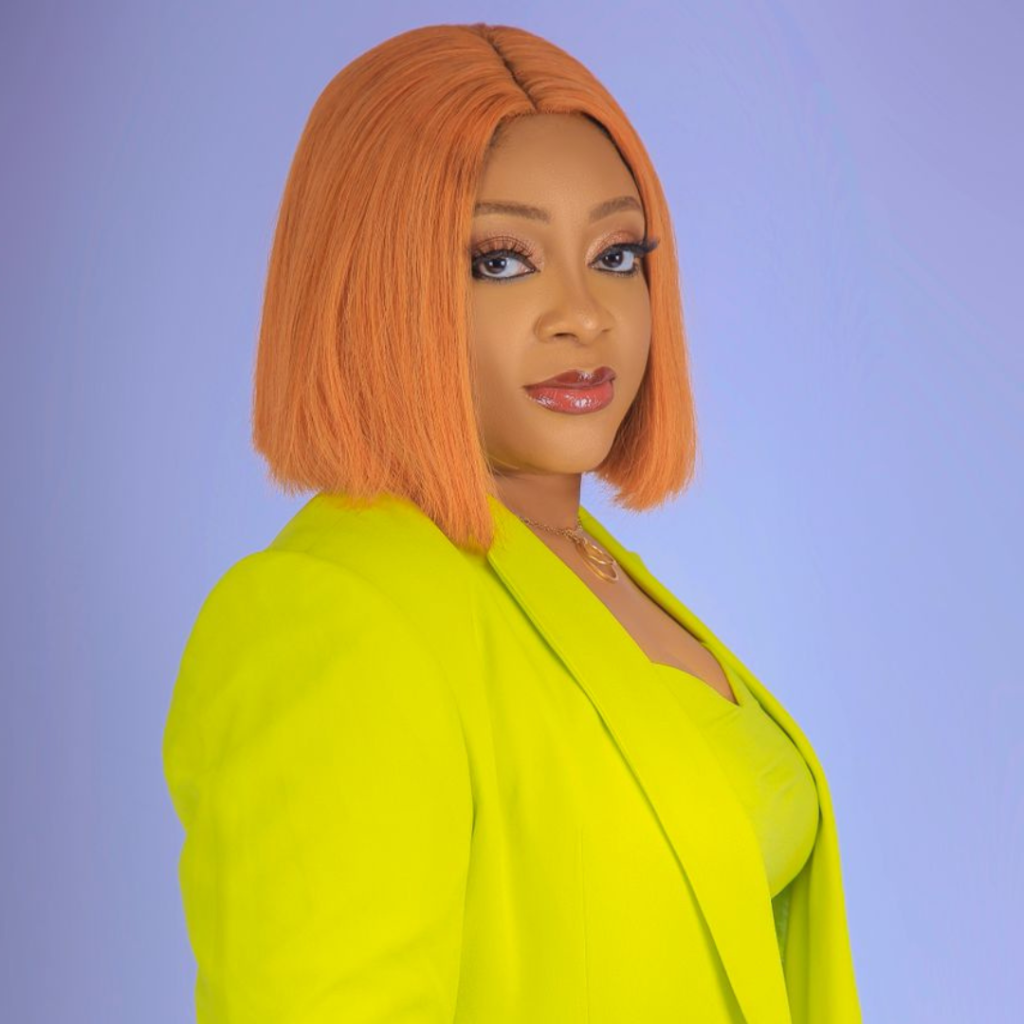 Grace Frank Ntekim is a Whealthpreneur, CEO of PHENOMENATION, Network Marketing ENTHUSIAST Healthy Lifestyle Coach/Human Capacity Developer.
Grace is also an Advocate for financial empowerment for sit-at-home mums.
Guiding Principle - " Love, Honesty & Width"
Executive Director, Eureka Consulting; Managing Partner, Delphi Law Advisory
Iruka Ndubuizu is a Negotiations Expert, Strategist and Trainer whose combined experience in legal, project management, administration and healthcare spans law firms, corporations and academia.
She is proficient at translating business terms into legal concepts and uses the law proactively to achieve better business results, balance risks with reward and prevent problems. This mindset fueled a passion for sharing her extensive knowledge via training in both traditional and non-traditional classroom settings. Her ability to engage and connect with people, excellent communication skills, strong business acumen and marketplace knowledge enables her to successfully build teams and maintain effective business relationships with a wide variety of people at all levels. She has successfully negotiated and finalized high level multi party contracts with C-suite executives and other stakeholders.
Guiding Principle - "Love What You Do. Do What You Love"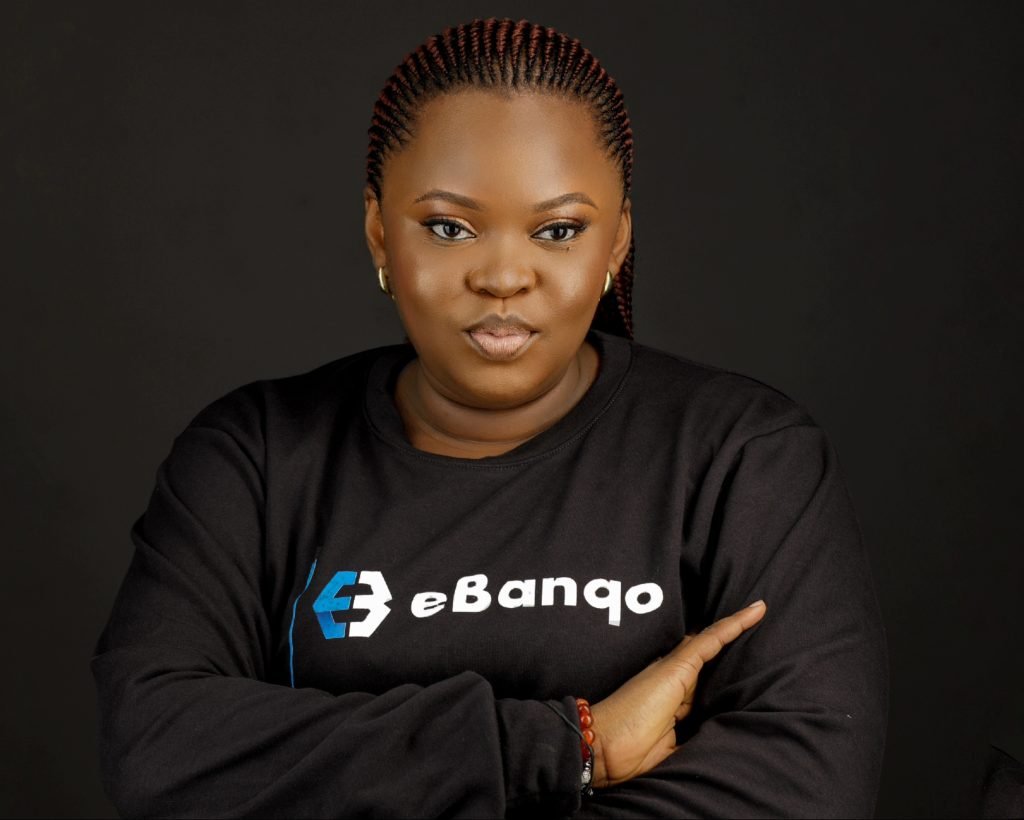 Itohan Iyalla is a digital product expert. With a background spanning Zenith Bank, UBA, Interswitch Group, Stanbic IBTC Bank, and Remoney. Itohan holds an EMBA from Quantic School of Business and Technology, and postgraduate certificates in Strategic Marketing from Cornell University and Disruptive Strategy from Harvard Business School. She's a certified Payment Card Professional, Scrum Master, Scrum Product Owner.
Itohan serves as an executive member of APAON and Co-Chair Agile Nigeria meetup. Presently, she's the Head of Growth at eBanqo.
Guiding Principle - "LLoyalty, Commitment, Passion & Excellence"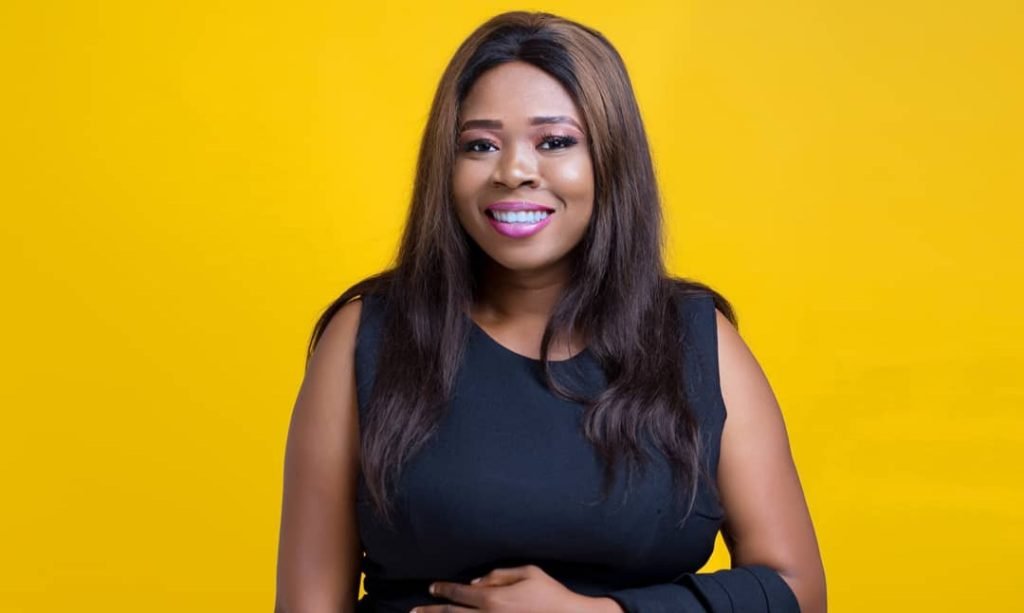 Managing Director, JadeGate
Jadesola lagoke is a certified HSE practitioner and consistent years in HSE administration,operations,training and consulting.
She has degree in Medical microbiology, she's a Certified First aider, Certified project manager Uk, In addition to Nebosh qualification in safety and environment
She's also a member of many recognized HSE professional and technical bodies including IOSH,PECB amongst others.
She is presently the managing director of JADEGATE NIG. LTD,a one stop HSE and human resource consulting firm.
Guiding Principle - "Integrity & Love"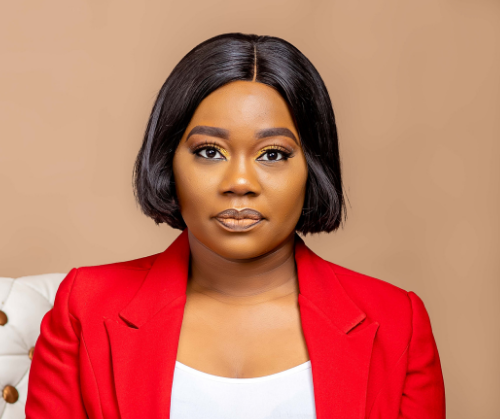 Leadership Development Strategist  and Founder, Rellies Works
KEMI OGUNKOYA FIMC, CMC is a renowned Leadership Development Strategist, Management Consultant, Author, Member Forbes Council and Founder of The PowerWoman Network. 
For close to a decade, she has conducted and facilitated high impact leadership development workshops across; Africa, North America and Asia. Kemi prides herself in the ability to help corporate organisations enjoy seamless leadership transitions and executive onboarding to eliminate deficiencies which invariably minimise their costs and let them focus on growth. 
Guiding Principle - "You cannot become better at what you do unless you become better at who you are"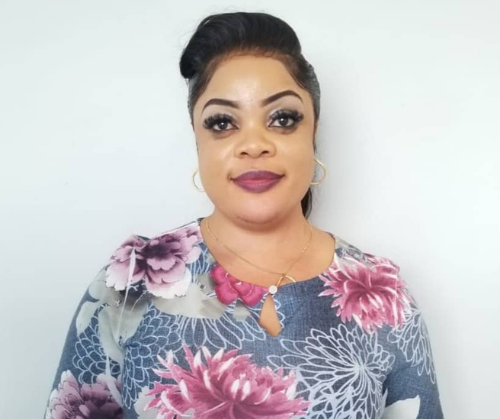 Agency Manager, Aiico Insurance Plc
Margaret is an insurance Agency Manager who has more than 11years track record of effectively helping people manage their risk across the world. Often described as warm, passionate and a goal getter, Margaret is an advocate for empowering women. She believes the only limitations are the ones created by the mind.
Although trained as a biomedical technologist, Margaret began her career in the insurance industry in 2010 and broke the record of being the youngest Agency Manager in 2017 with Aiico Insurance plc and ever since has been mentoring /inspiring alot of women in her team to become entrepreneurs, have belief in themselves (especially those who have been sit at home moms)and financially self reliant.
Guiding Principle - "God & The Golden Rule"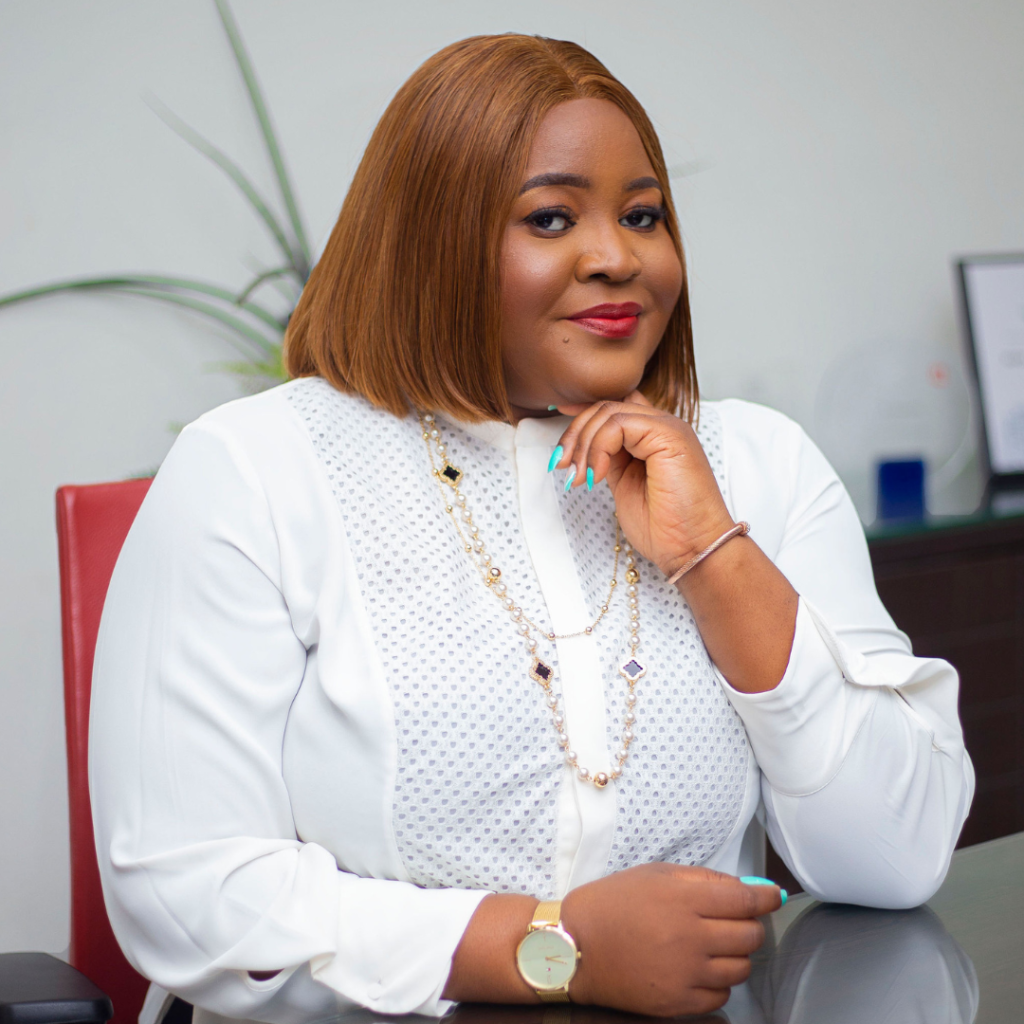 Chief Operating Officer, Streamsowers & Kohn
Modupe is a C-suite Executive with over 15 years of experience in Operations and Human Resources Management.
Her professional experience cuts across many sectors, including Financial Services, Advisory Services, Consulting, Organizational Leadership, and Legal Services in multinationals, indigenous corporate organizations, and NGOs.
As an SDG advocate, she is the Chief Trustee of Project CHAM, an NGO focused on Child health and mortality.
Currently, she is the COO at Streamsowers and Kohn (a Law Firm with offices in Nigeria).
Guiding Principle - "Integrity, excellence, leadership and accountability should be evident in all I do."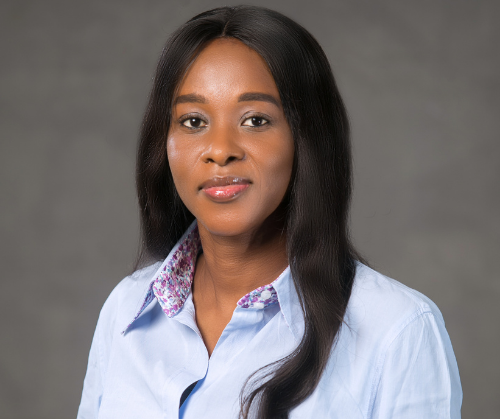 Managing Director, QPT Services
An Architect with Qpt Services Limited. Mubo is an accomplished Facility Management personnel, and she enjoys using her skills to contribute to the exciting work at construction sites that happen every day at the workplace. She graduated from the Yaba College of Technology in 2004 with HND. She has also done some courses in facility management which has currently earned her the position as the head of facility at Arkland Properties & Investment Company Limited.
Guiding Principle - "Purpose, Innovation, Delegation, Productivity, Team Selection, Self Awareness"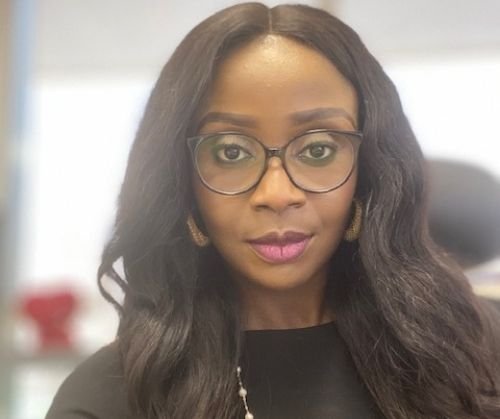 A highly motivated and dynamic leader fully versed in articulating clear vision & direction in evolving and complex environments, developing best-fit optimal, efficient & profitable strategies, and driving execution.A business leader with a sterling performance track record leading highly dynamic and diverse cross functional teams, while delivering tangible business value. Passionate about business transformation to enhance business agility and assure current growth & future relevance, leveraging digital tools, technology, and optimized business processes.
With over 20 years of telecoms experience spanning new technology design & planning, product design & development, service management & delivery, project management, strategy, ecosystem enablement, business enterprise & digital transformation across Europe and Africa.
Guiding Principle - "Powered by Grace, fueled by passion and passionate about delivering value"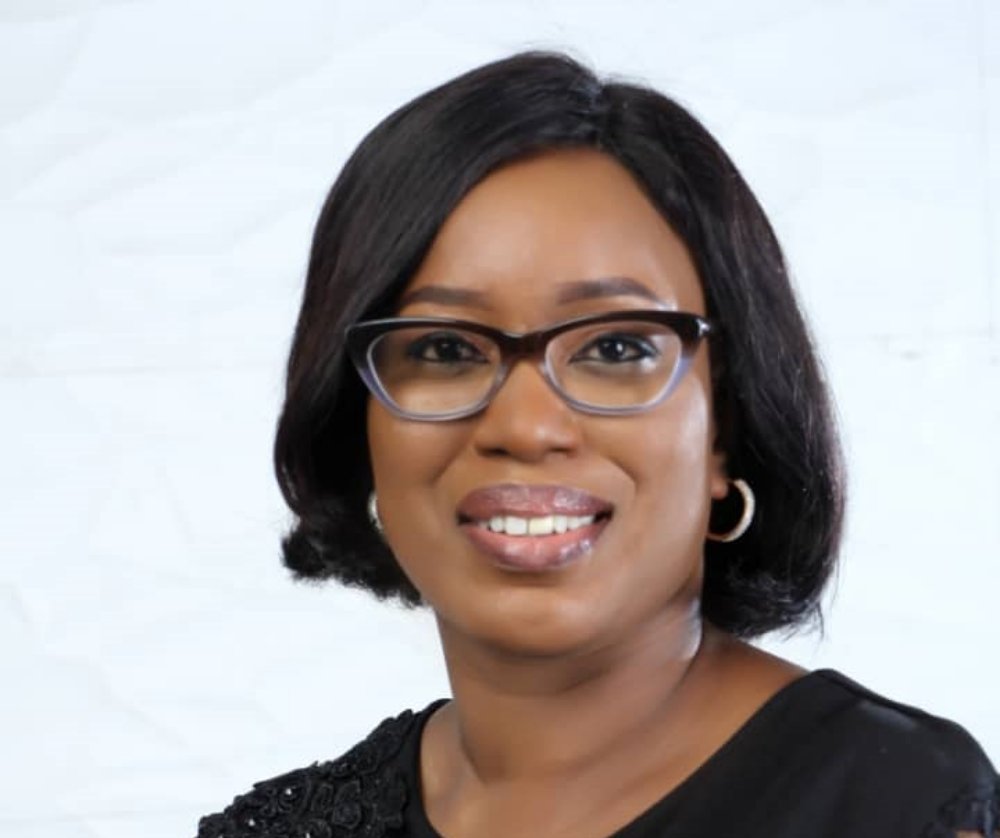 Head, Business Planning and Development
I am Olayemi Ibrahim (Mrs.), Head of Business Planning and Development at the Corporate Banking Directorate of First Bank, Nigeria. Prior to this role, I have been an Executive Assistant to MDs and CEOs of Financial Institutions. I will say that I am a support system for Executives in various capacities. I love supporting widows; young and single mothers; and I am a lover of God. I am happily married and blessed with 2 teenage boys.
I am one of the Mentors for the younger folks in First Bank Nigeria and also for the First Bank Women Network. I love inspirational songs, cooking, studying, travelling and making new friends.
Guiding Principle - "Integrity & Humility"
Oluwasola Opeyemi Abiodun is a Digital Brand Strategist .
With over 4 years' experience in the Content, Branding, Designs, she has worked as a brand strategist for start-up companies in Nigeria.
She currently works as the Business Support Analyst for Sagewise Capital Corporation, Ontario, Canada.
She is also the Team Lead at EducateRyt Initiative, where she leads a team of Educators and volunteers who specializes in educating adolescents and youth on Sexual Health and Reproductive Education.
She is dedicated, self-motivated, highly resourceful and result driven in her approach to work.
Her favorite quote is "Impact is a chain reaction; it begins with you".
Guiding Principle - " Integrity, Empathy and Love"
Communication Technologist
Oshiorenua Adams has over 22 years experience managing Information and Communication Technology (ICT) across the Banking, Telecommunication and Oil & Gas Industries. Over the years Ms Adams has held senior positions where she used technology to enhance the business processes of organizations.
Ms Adams has a BSc In Computing from Richmond College, The American International University, London and an MSc in Information Systems from Brunel University, London
Guiding Principle - " Integrity, Empathy and Respect"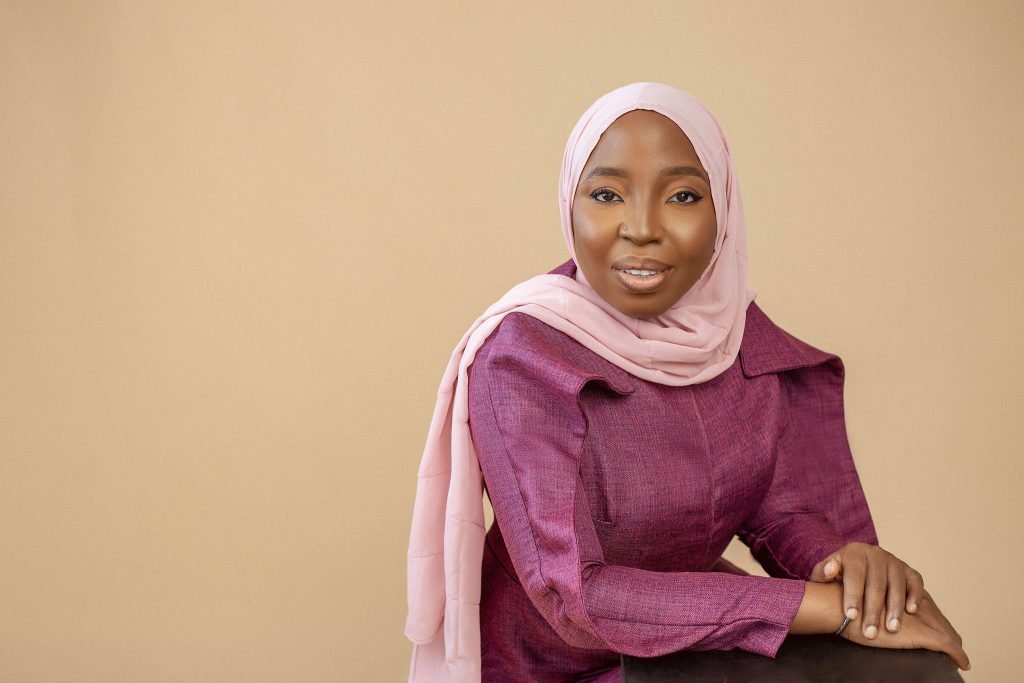 Lead Therapist at S.P.A.H
Oyekemi Bawa-Allah is an Innovator and entrepreneur with 12 years of business leadership. experienced in all aspects of business formation, operations, finance, sales, marketing, and management.
Oyekemi is a visionary product developer with a deep understanding of customer profiling and research. Effective communicator and motivator who leverages assets in teammates to reach organizational goals. Wellness and productivity expert, who is committed to sustainable work ethics and is committed to presence over perfection.
Guiding Principle - "Love, Excellence, Intergrity,Respect"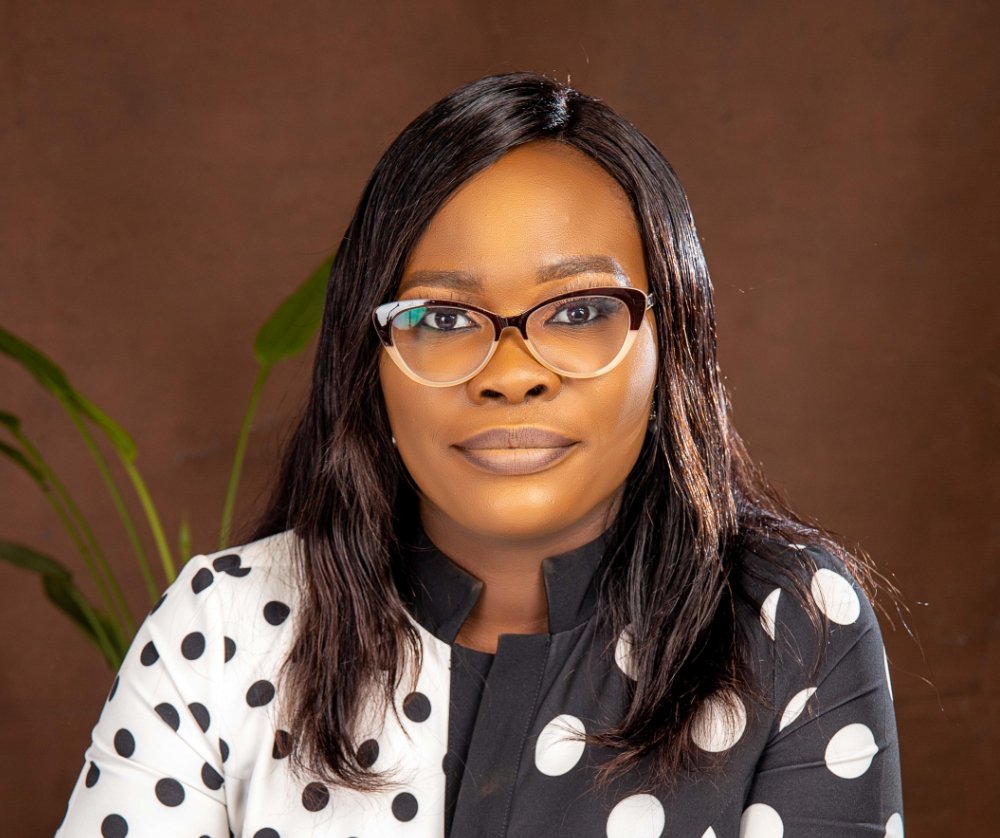 Oyinlola is a Human Resources enthusiast. She is vast in business development, project management, programmes development, sales and marketing, and business analytics metrics. Over the years, Oyinlola has developed great competence in customer service, project management, and people management. 
Oyinlola is currently working as a Human Resource Officer at Rellies Works International Limited, an innovative, creativity and leadership hub poised at raising global business leaders across the globe. 
She is passionate about female leadership development, mentorship, economic advancement, and empowerment through skills acceleration, capacity building, advocacy programs, and collaborative practices on women based forums. 
Oyinlola is an energetic, industrious and gracious young lady who is a life mission to make great impact in the world.
Guiding Principle - "Love, Excellence, Intergrity,Respect"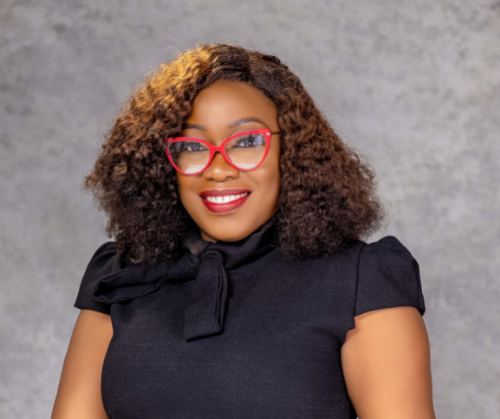 HR & Corporate Communication Executive
Experienced Human Resources Business Analyst and Certified Change Manager with a demonstrated history of working in the oil & energy industry. Strong business development professional skilled in Talent Management, Coaching, Payroll, Personnel Management, and Organisational Development.
Guiding Principle - "Kindness, Adding value and Respect for individual"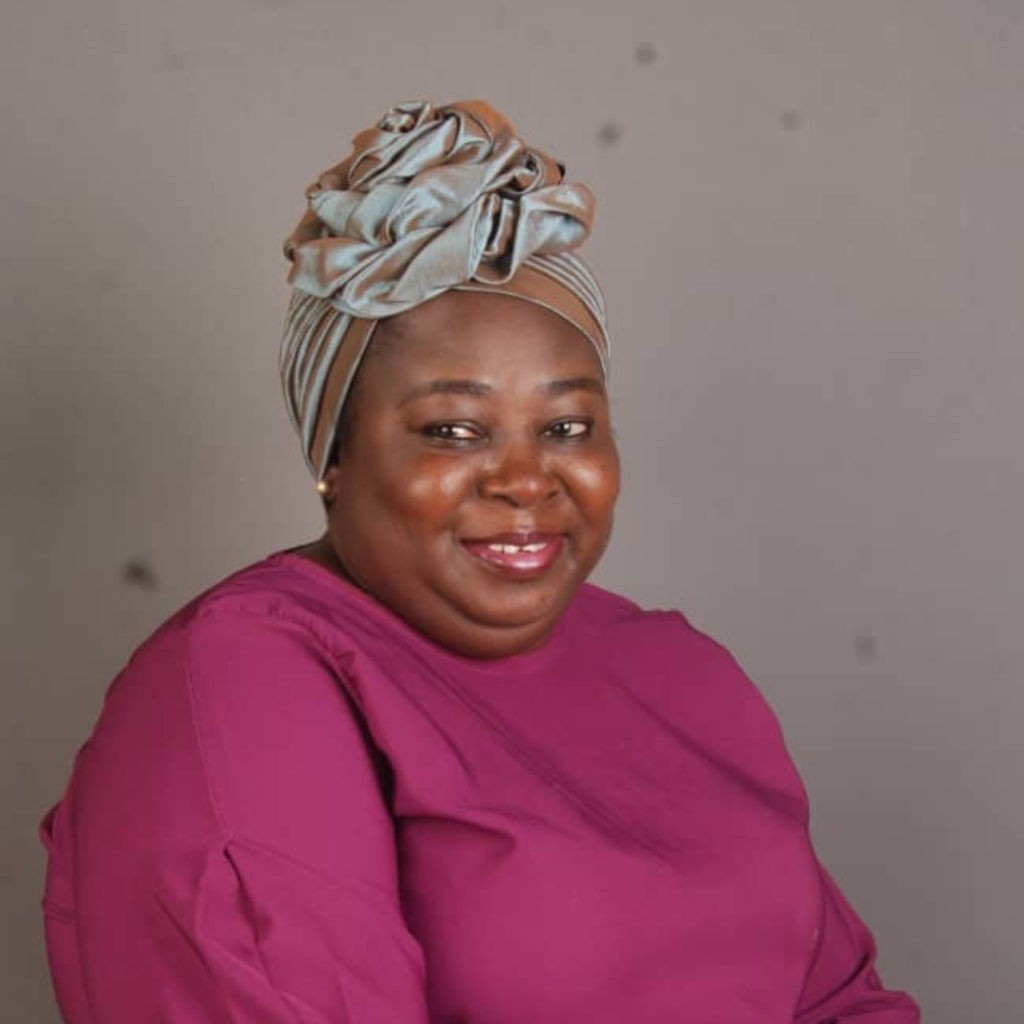 Sekinat Adesina is a Counselling Psychologist who is specialized in adolescents and young adult Counselling. She has over 12 years experience in this career.
She's also, a Certified Massage Therapist with almost a decade of experience.
She's creative and passionate about her career
Guiding Principle - "ntegrity, Reliable. Passionate" & Result Oriented"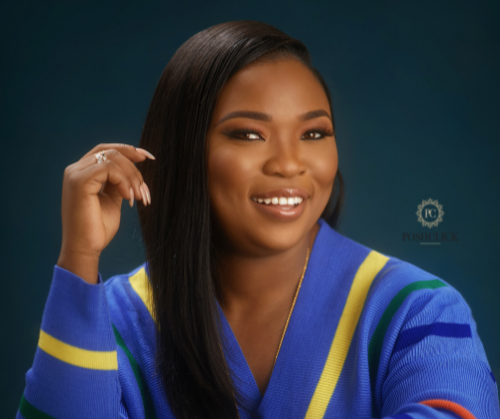 A Certified Financial Education Instructor and a member of the Personal Finance Speakers Association (USA), Solape is Founder, HerVest, a women-focused and inclusive fintech platform for the underserved and excluded women in Africa. HerVest enables women to participate in savings, impact-investments and credit, credit particularly for small holder women farmers in Nigeria.
Guiding Principle - "Excellence, Intergrity,Openness"
Group Head, Human Capital and Corporate Service
Taiwo Dayo-Abatan is a seasoned HR Specialist and currently the Group Head, Human Capital and Corporate Service , Primera Africa Finance Group. A Strategic Human Resource Manager, Trained Career Coach, People Management Leader, Business Leadership and Board Advisor and Globally Licensed HR Practitioner offering over 15 years core HR experience of leading Multi-Generational Workforce across the Insurance, Healthcare, Consulting and Financial Service Sphere with a Personal Commitment and Stride to "Build the Next Generation of HR and Business Leaders."
She has over the years developed competencies in Performance Management, People and Cultural Transformation, Learning and Development, Manpower Planning, Recruitment and Selection, Organizational Development and Employee Relations and her career spans different sectors of the Nigerian Economy. She currently oversees HR activities in 4 subsidiaries of the Organization across Nigeria and the West African Coast with a work force of over 4000.
Guiding Principle - "Fairness, Relationship, time consciousness, Godliness, Integrity"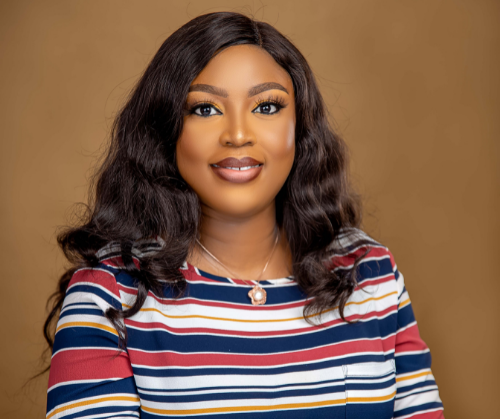 .Victoria is an HR professional who believes proper engagement can get the best out of employees to maximize productivity.
A cheerful person that believes in capitalizing on your little wins as its a success driver.
Guiding Principle - "Intergrity"