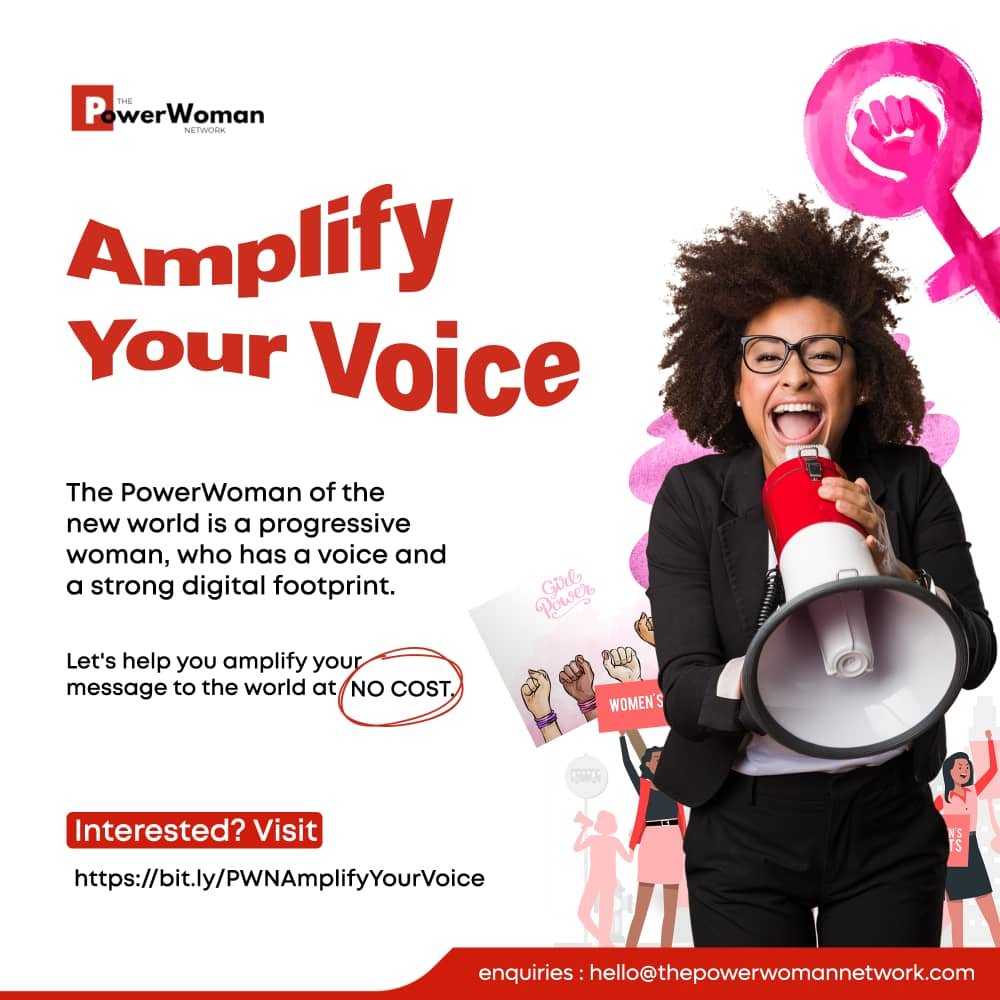 The world needs to hear you and now is the time. The PowerWoman Network is set-up with the mandate to help women step into their place of power using their unique talents, skills and voice.
To help you achieve a higher level of greatness, we are constantly seeking opportunities for POWERWOMEN to be seen and heard. We have created a unique add-on for PowerWomen to amplify their voices by sharing your thoughts and get it published on our blog at NO COST.
If you have ever had a thought or an idea to share and you have struggled to find a home for your publication, or perhaps you have had to incur huge costs to get yours thoughts published on others blogs, then you are in luck, enjoy some of the extra pecks of being in the PowerWoman Network.
We are a women focus organisation and therefore all content should be women-focus. Welcomed topics include Female Health, Wellness, Mental-Health, Career, Women in Leadership, Entrepreneurship, Parenting, Relationships, Personal Development and so much more.
Please Note: Articles should be submitted between the 1st and 7th of every month.
You can fill the form below: