The PowerWoman 100 - 2021 Annual List
The PowerWoman Network through the #PowerWoman100 celebrates women who are changing the status quo and making a difference. Women who are passionate about service to others. They deserve to be duly recognised.  Find our 2022 PowerWoman List.
See More About Our 2021 PowerWomen 100
Adepeju Adebajo is an experienced Director and CEO with a background in critical economic sectors including Industrials, Renewable Energy, Agriculture, Financial services, and Consulting.
she is known for my leadership skills and operational strength in challenging environments. she developed this through an international education and career across Sub-Saharan Africa, Europe, and America. she led blue chip companies and high growth start-ups in emerging markets and she's versatile and globally oriented with strong cross-cultural skills.
Her super powers are in creating individual and organisational alignment through active listening and communication, thus unleashing high performing teams that achieve growth, organizational change, turnarounds, transformations and impact their environments. she has done this over and again in the Private and Public sectors.
Her current areas of focus are on ESG, as an opportunity for organizations to achieve growth in a more balanced way and on Climate Change and the Energy Transition, as an opportunity for innovation and leapfrogging in emerging markets.
she's intentional about mentoring women, especially women of colour, to achieve their full potential and lead at tables of their choice.
Abiola Adediran is an innovative and dynamic change leader, having over thirteen years of seasoned financial experience with exposure in both local and international financial markets. Her diverse experience in providing core business strategy, auditing, financial management, corporate valuation, and investment management services has provided me with the ability to provide unique and authentic perspectives to support various facets of business.
Currently, Abiola serves as the Group Chief Financial Officer of a leading investment management group in Africa with investments in banking, oil & gas, real estate, financial technology and private equity and my work revolves around introducing strategic and tactical solutions that improve business financial performance, driving the identification of growth opportunities, delivering sustained growth, corporate sustainability and increasing shareholder value
Hansatu is guided by her personal mission statement which is to positively inspire, impact and invest in lives. She is an alumnus of Harvard Business School with an Action Learning Masters in Business Administration from Business School Netherlands (BSN) and serves as a member of the BSN Governing Board of its alumni. Hansatu is also a graduate of Business Administration from the University of Abuja where she served as the first female president of the Nigerian Universities Association of Management and Business Students (NUAMBS). She has gained a Certificate in Entrepreneurship Management from the Enterprise Development Center (EDC) in Lagos and is a life member of the EDC alumni association. She finished her secondary school education from the first girls military school in West Africa, the Air Force Girls Military School in Jos and further served as the pioneer National Chairperson of its alumni.
Hansatu is a United Kingdom certified trainer and Associated Stress Consultant (ASC) in Life Coaching. She has over 20 years professional experience in banking, entrepreneurship and team building consulting. Hansatu's corporate work experience started in commercial banking at the United Bank for Africa Plc, an administrator and at ICDL Nigeria. She was also a training partner with Business School Netherlands International and a training associate with Howes Consulting Group.
Her entrepreneurship experience has been in team building consulting and events management. In addition to these, her true passion has always been in volunteering in the social sector and has over 25 years volunteer experience in professional associations, NGOs and faith-based organisations that are gender focused and provide development opportunities for children and youth. She has been awarded for her service in various leadership capacities and sits on 3 social sector Boards. She currently serves as the Executive Director of Women in Management, Business and Public Service WIMBIZ in Lagos.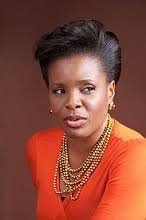 Jumoke Adenowo was born in Ibadan, Oyo State, Nigeria. Her parents were both professors, one of them taught history, and one of them taught criminology.[1] She lived on campus at the Obafemi Awolowo University. It was designed by Bauhaus trained architect Arieh Sharon between 1962 and 1972. Living in, and then eventually studying at the University encouraged her approach to architecture at a young age.
At 14 she enrolled in Obafemi Awolowo University and graduated with a Bachelor of Science with Honours in Architecture at age 19. As an undergraduate she won the prize for Best Student Design.[ She obtained her Master's of Science in Architecture, with distinction, from the same university in 1991.
She is also an alumnus of Harvard Kennedy School (2019), the Yale School of Management (2016), Lagos Business School Chief Executive Programme (2002) and The IESE Business School at the University of Navarra in Barcelona, Spain (2005).
Adenowo has stated that her interest in architecture was ignited by visits to Paris and the Palais de Versailles as a young child, as well as living on the Obafemi Awolowo University campus. These inspired her design philosophy – the core lesson being that in its functionality, architecture must be sensitive to its climatic, technological, infrastructural and physical contexts.
 Bisi Adeyemi is the Managing Director/CEO of DCSL Corporate Services Ltd. She is a 1986 Law graduate of the Ahmadu Bello University, Zaria and was called to the Nigerian Bar in 1987. Bisi holds an MBA from the Lagos Business School, Pan Atlantic University. Prior to joining DCSL, Bisi was the Chief Legal Officer and Company Secretary with a downstream oil and gas company. Before then, she was the General Counsel with a multinational dredging company. Bisi is a member of the International Bar Association, the Institute of Directors and Deputy President at the Nigerian British Chamber of Commerce. Bisi has attended Leadership Training at the Harvard Business School, The Wharton School, University of Pennsylvania and the Kellogg School of Management, Northwestern University Illinois.
She has varied experience in Corporate and Commercial law practice and has worked on various assignments spanning corporate restructuring, mergers and acquisitions, board evaluation, Director up skilling and other governance engagements. Bisi is an Expert-In-Resident at the Enterprise Development Centre of the Pan Atlantic University. She is a Non-Executive Director on the Board of Center for Women's Health and Information.
As Managing Director/CEO of DCSL, Bisi is responsible for providing strategic direction to the team, developing the business and leading Board Evaluation and other Governance Engagements. Bisi joined DCSL in December 2010 with a charge to turn-around the fortunes of the Firm (which was operating as a Unit of the Tax Practice of Deloitte) and create a distinct brand identity. DCSL Corporate Services Ltd (which is now fully independent of Deloitte) has recorded significant strides under her leadership and has an impressive client portfolio.
Bisi is passionate about Corporate Governance and facilitates Board level training on the subject. She is a resource person at the Institute of Directors and anchors a weekly column on Corporate Governance in BusinessDay.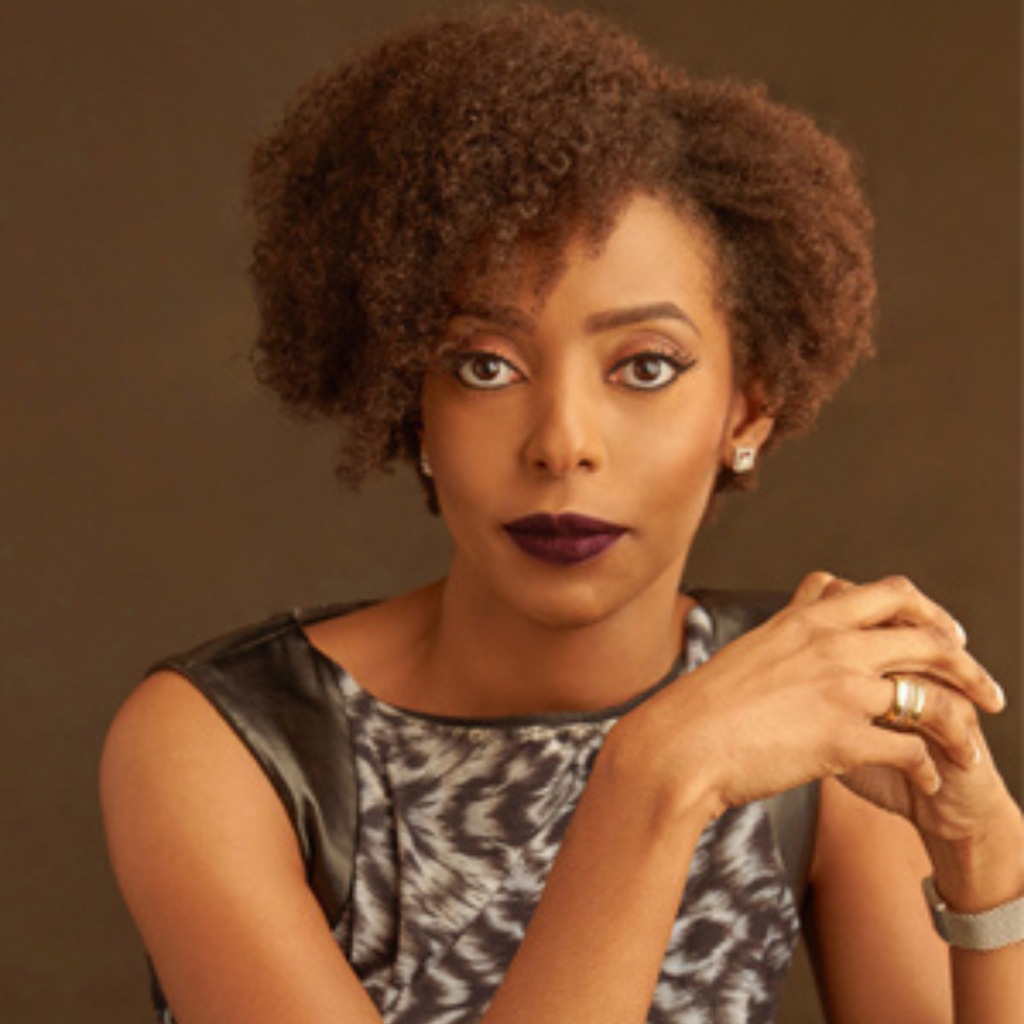 Okoye, Ijeoma Dicta is a top-notch writer and professional editor who has built a profitable brand as a book project consultant, writing coach, profit strategist, content management expert, and business trainer. She guides intending authors through their book projects, edits rough manuscripts, teaches aspiring writers how to write exceptionally, and ghostwrites for busy brands and corporate organizations.
She has worked with high-profile professionals and organizations in Nigeria, Denmark, New Zealand, Canada, the United States, and Ghana in birthing excellent books and business content. She has also been invited to train professionals on Profitable Book Publishing, Business Models For Online Entrepreneurs, and Influence Building Using Content And Published Assets.
Her quest to help individuals grow their influence as entrepreneurs and professionals saw to the birth of Creative Writers and Influencers Network (CWIN); a community of thousands of members with over 74 countries represented.
She is the president of the international forum for authors; CWIN AUTHORS FORUM AFRICA, where authors are groomed to birth excellent books that will be recognized globally and brought to the spotlight, and drive life-changing narratives using their voice. She has also written three books including EVERY WRITER'S SECRETS which has been widely read by intending and existing authors across the world.
As an award-winning writer and author, she has been featured on air and on several virtual platforms, and nominated for awards in different categories including the Under30 Superwoman Awards for young professional of the year 2019 and The Entrepreneur Africa Awards for Creative Arts, 2019.
She has collaborated with individuals and corporate organizations in advocating for youth empowerment by hosting several virtual and offline conferences and workshops and using her platform to enlighten the youth on the need to acquire high-income skills.
She is working on better monetization models using the IT industry to provide a seamless and sensational experience for writers and content creators. Her platform hopes to grow into one where writers and business owners alike will be able to source content ideas and boost their brand message.
She believes that everyone has a message and she is committed to helping individuals communicate their message to the world using their books. One of her mantras is "There is a book in everyone".
Dicta is a passionate young woman committed to helping individuals become the best of themselves.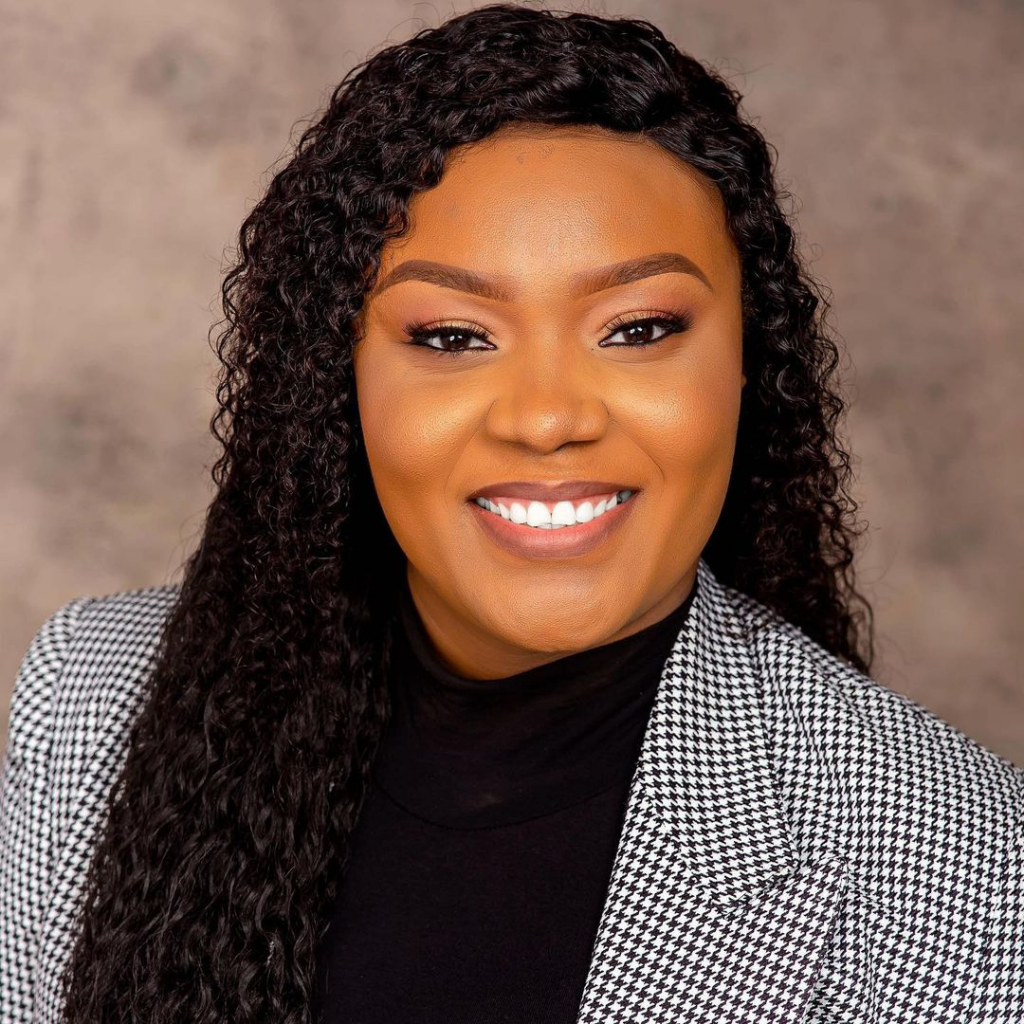 Bukola Ariyibi
Experienced Managing Consultant with a demonstrated history of working in the human resources industry. Skilled in Strategic Planning, Business Development, Financial Analysis, Finance, and Wealth Management. Strong consulting professional with a Master of Business Administration (M.B.A.) focused in Finance, General from University of Hertfordshire.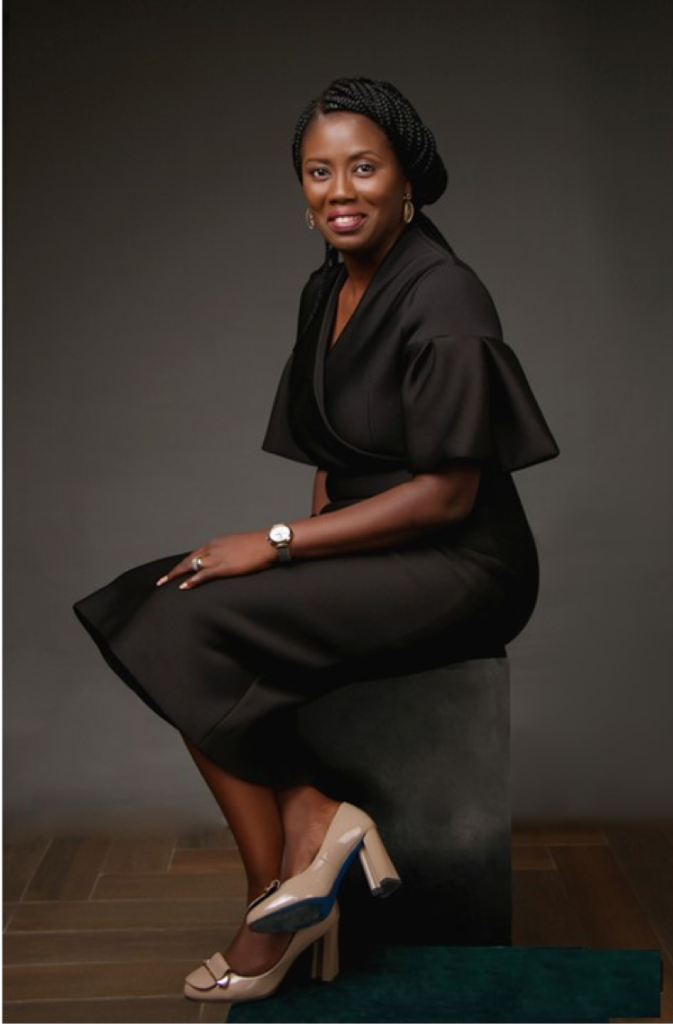 Bunmi Adeniba is an experienced Marketing Professional and Commercial Operator with cross functional experience in Brand Building, New Category Development, Innovation Management and Quality Management.
Hands on general management experience in end to end oversight function of a division lead.
Strong passion for people, coaching and building high performance teams.
Experienced Marketing Professional and Commercial Operator with cross functional experience in Brand Building, New Category Development, Innovation Management and Quality Management. Hands on general management experience in end to end oversight function of a division lead. Strong passion for people, coaching and building high performance teams.
 Bukola Adisa is the founder of Career Masterclass, an online Career Development Platform on a mission to leverage technology to democratise career growth and progression for underrepresented professionals. We do this by producing highly personalised and curated content, focused on enabling the growth of the end user.
Previously worked at some of the world's largest Financial Services Organisations in a variety of senior roles spanning Audit, Compliance, Financial Crime, Risk and Controls; managing large global teams and leading on complex transformation programmes.
Passionate and thoroughly committed to the progression of women and black and ethnically diverse professionals in the workplace.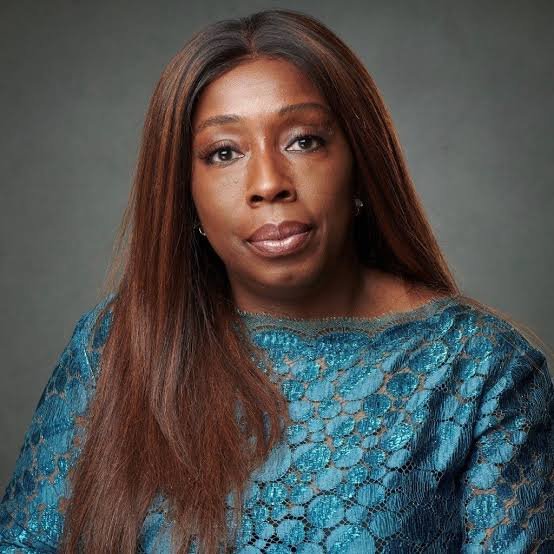 Yvonne Ike is Currently the Head of Sub-Saharan Africa at Bank of America. Trustee of Aliko Dangote Foundation, Trustee of Christopher Kolade Foundation
Phoebe – Dami Asolo is an xperienced Marketing and Commercial Professional with demonstrated history of working in the FMCG industry, managing brands and driving category value growth in the Beverage , Personal and Home Care categories across West Africa
she is Skilled in Market Research, Management, Marketing Strategy, Financial Analysis, and Integrated Marketing. Optimal Team Player, skilled at ensuring Marketing and Commercial activities ultimately drive Profitable Business Growth.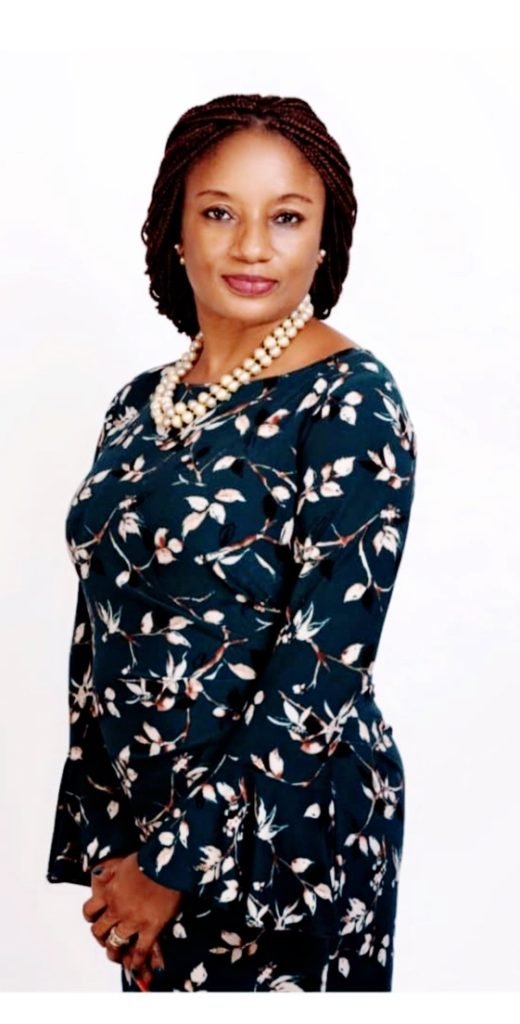 Bridget Odufeso Odusami is a Passionate, Detailed, Data and Insights Marketing and Corporate Communications expert, Experienced Sponsorship Specialist and Corporate Marketing Strategist with a thorough desire to profer solutions, align processes in areas of expertise and on a broader brand management scope.
Sotande – Peters Adesola is an xperienced Finance Executive and business leader with vast experience in leading financial processes and strategies within organisations to deliver sustainable growth and results for shareholders and other stakeholders.
She has extensive record of success working (and overseeing financial control processes) in multinational markets (including Great Britain, Kenya, Cameroon and Nigeria) and in the multiple industries including Banking/Finance, FMCG/Manufacturing, Telecoms and Maritime.
 She is an Inspiring leader who empowers teams and individuals to exceed goals. Notable interest in identifying, mentoring and training talent for the purpose of developing the next generation of high-achieving business leaders
Jumoke Jagun – Dokunmu is an xperience covers corporate banking, project and corporate finance, investment banking (advisory) and principal investment in Africa, Europe and in East Asia and the Pacific.
Her areas of specialties include: Originating, evaluating, structuring, negotiating and implementing/executing as a principal, multi-party infrastructure advisory and investment transactions with a focus on the emerging markets
Nnenna Onyewuchi ia an internationally recognised marketing and business strategy executive with 25 years of experience planning and executing comprehensive strategies in support of business goals and objectives. Expertise in creating marketing tools, developing creative, effective communications, and driving business strategy. Strong leadership skills; experienced in building and guiding high-performing teams.
Currently driving growth for Halo Financial Services, an innovative fintech enabling communities to offer personalised banking, investments and other financial services to their members.
Knowledge and understanding of a variety of categories, including telecoms, retail, beverages and financial services. Experience working with global brands like MTV, Coca-Cola, BAT, Motorola, Absolut and Microsoft, as well as leading local brands, including Dangote, Zain, Robb, Joy, FCMB and Peak Milk.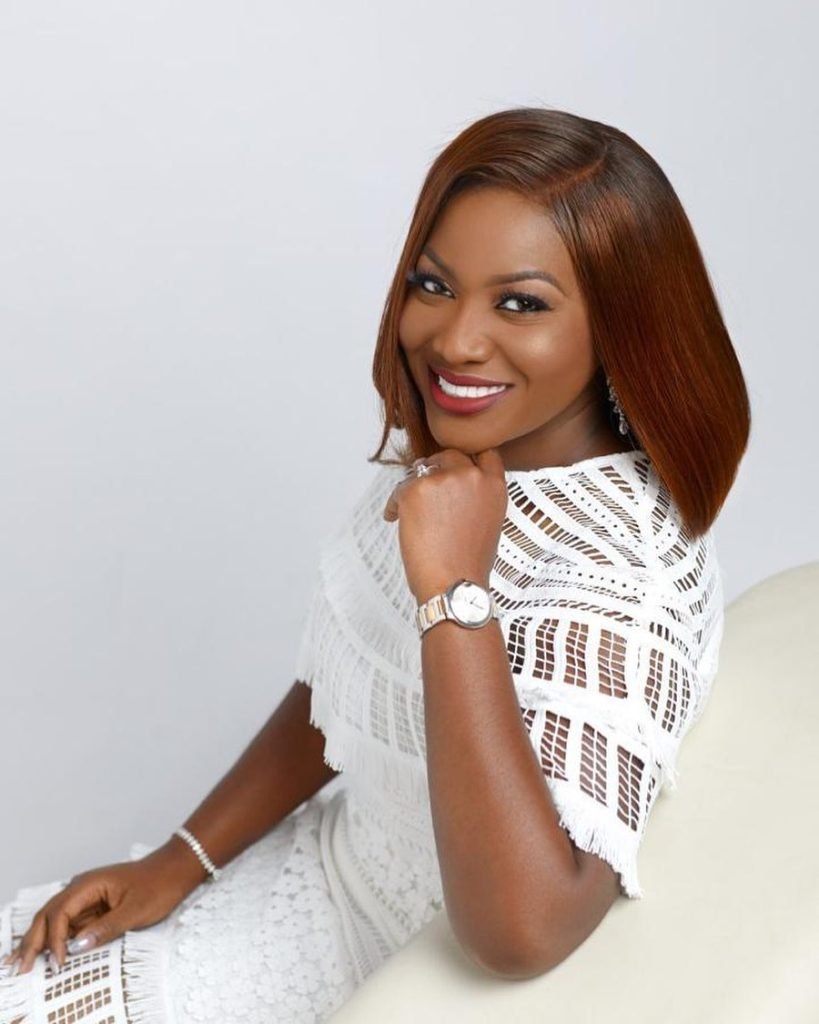 Mary Ojulari is a finance Executive (FCA) with strong Business Finance exp., 21 years of varied professional experience in commercial/strategic finance, risk management financial management, auditing in (Retail, Services, Hospitality, Media & IT) and a strong focus on people development/mentoring.
Specialties: Corporate strategy, Business Controls Framework, Analytical skills – understanding interdependencies of business information & drivers to proffer solutions and/or ideas.
Human resource planning and audit, recruitment, and selection, organisational development & learning, career management including succession planning and management, performance management, learning and development, compensation and benefits management, change management. 
Angela Kyerematen - Jimoh
Angela is the Strategic Partnerships Lead for the African Continent for Microsoft's newly formed Africa Transformation Office. Prior to taking up this role she spent 10 years with IBM in different roles. She was the Executive Director/Regional Head for IBM North, East and West Africa. She was the first woman and the first African to serve the role, and an inspiring thought leader in the technology space for the continent. She led the organization's business and strategy, enabling clients to grow and transform, and has been a key player in advancing IBM's Hybrid Cloud and AI momentum across 35 countries in Africa.
She has over 20 years of experience in sales and marketing across the financial services and technology industry, balanced between global and local stints. Prior to joining IBM, she worked for UBS Investment Bank and ABN AMRO in the UK. She was also Head of Consumer Banking for GT Bank Ghana and Head of Prestige Banking for UBA Bank Ghana. Since joining IBM Ghana in 2011, she has worked across various business units in East and West Africa and served a global role for IBM in the United States of America. In 2015, she became the first female Country Manager for IBM in Africa, a role that saw her broker some of the largest deals in East and West Africa.
Angela continues to be recognized as a strong advocate of 'women supporting women' among her peers and is an avid mentor for women in the corporate sector. She is also a philanthropist at heart, supporting the development of the lesser privileged in rural Ghana. She is a recipient of the US African Women Forum's Global Impact Leadership Award, African Achievers Awards for Excellence in Business and is also ranked as one of Africa's most influential women by Avance Media. Angela has served on many boards and is currently a board member of the Central Bank of Ghana.
She is a proud mother to two boys and an Alumna of the Harvard Business School.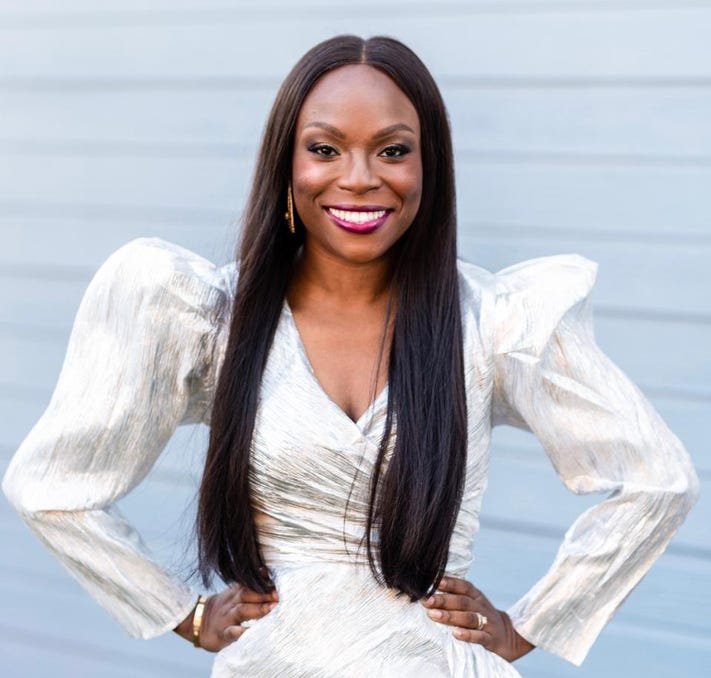 Dara Treseder is a business leader with expertise in building and leading high performing global marketing, communications, consumer, and commercial organizations. Dara is currently SVP, Global Head of Marketing, Communications & Membership at Peloton—the world's largest interactive fitness platform. At Peloton, Dara sets the strategy and goals to build the Peloton brand, market the product portfolio, cultivate the Member community, and drive the company's growth and international expansion. She oversees Membership, Community, Brand, Product Marketing, International Marketing, Consumer Strategy & Insights, Demand Generation, Communications, and Creative. A veteran Chief Marketing Officer, Dara was previously the CMO of Carbon and the CMO of GE Business Innovations & GE Ventures. Earlier in her career, she led marketing and growth efforts at Apple and Goldman Sachs.
Dara has received several awards and industry recognition for her work. In 2022 she was ranked #1 on the Forbes World's Most Influential CMOs list based on a weighted aggregate of 12 indicators. In 2021 she was honored with Adweek's Brand Genius and CMO awards and the Campaign US Fearless Female Pioneer award. In 2020, she was recognized by Forbes as one of the Most Influential CMOs in the world, by Silicon Valley Business Journal as one of Silicon Valley's top 40 leaders under 40, by Adweek as one of the Women Trailblazers, and by Business Insider as one of the Top 25 Most Innovative CMOs in the World. In 2019, she was named a CMO to Watch by Business Insider and inducted into the Advertising Hall of Achievement, the premier industry recognition for leaders under 40 who are making a significant impact in the industry and in their communities. Dara was also recognized in 2018 by AdAge as one of the "Women to Watch." In 2017, she was recognized on Inc. Magazine as one of the "30 Inspirational Women to Watch in Tech."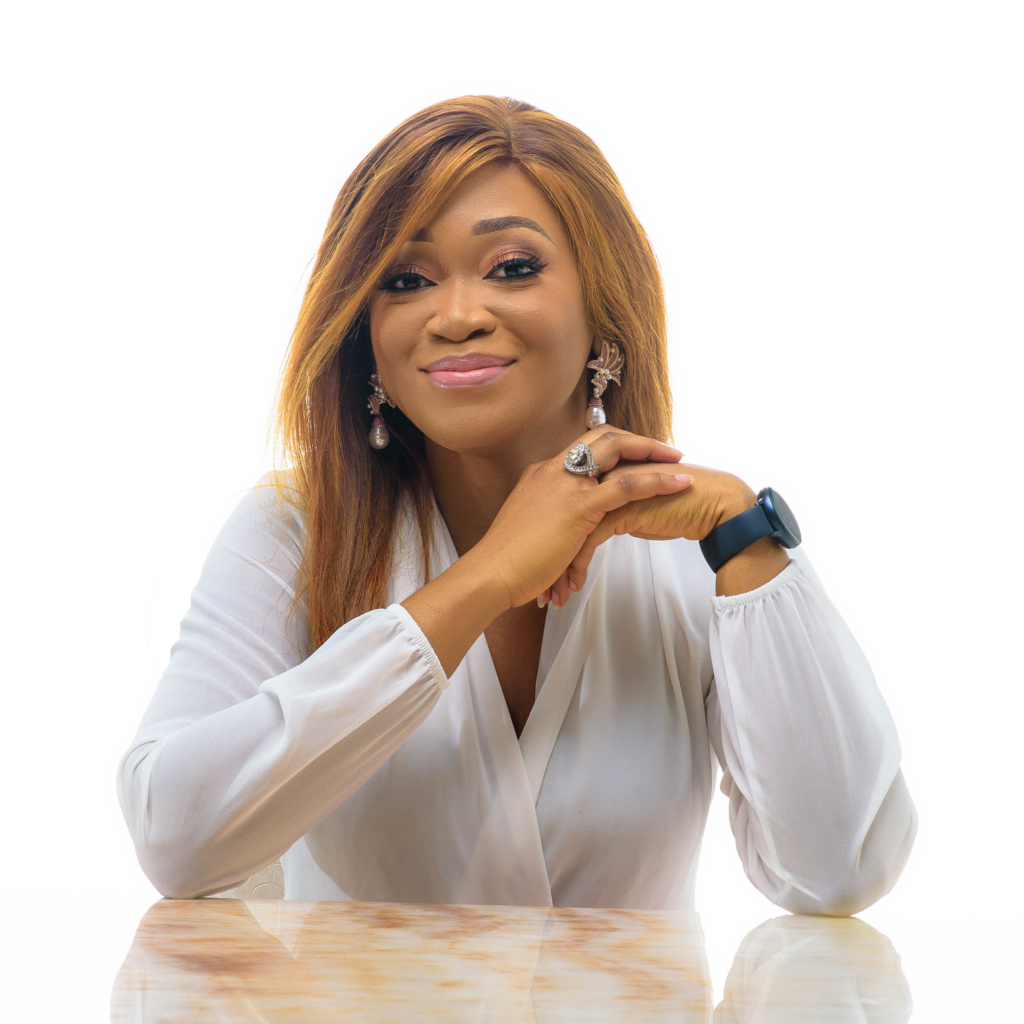 Ifesinachi Okoli - Okpagu
Ifesinachi is a modern-day creative thinker, a marketing strategist, screenwriter, novelist, filmmaker, and entrepreneur, she describes herself as a modern-day polymath, exploring ideas in different areas, and combining a thriving corporate career with her work in the creative industry.
An award-winning screenwriter, she heads the marketing communications team of Africa's leading philanthropic organisation – The Tony Elumelu Foundation.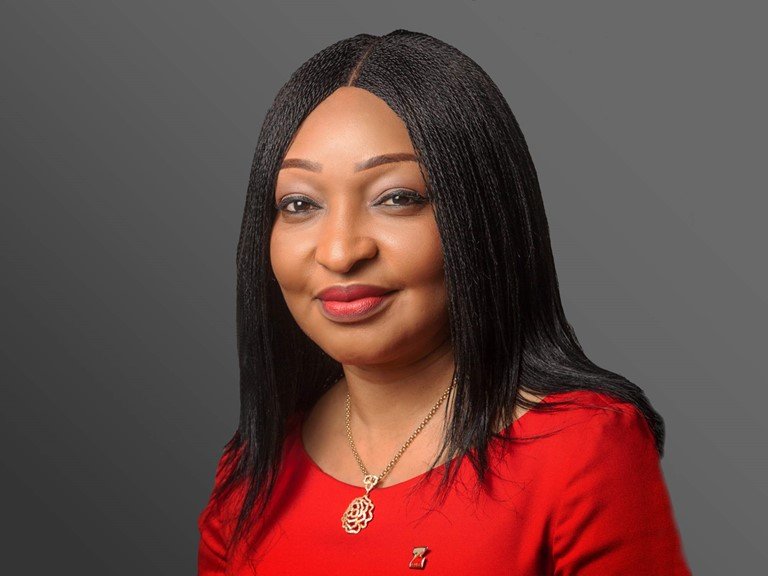 Adobi Stella Nwapa has been appointed as Executive Director, Zenith Bank.
With over 30 years' cognate experience in banking, being a pioneer staff of the bank since 1990. She possesses robust institutional memory and background, honed from the Bank's foundation as the pioneer customer service officer.
She has held several senior management positions in the Bank, including business development and branch and zonal management, and treasury.
Prior to her appointment as Executive Director, she was General Manager and Group Zonal Head of Ikoyi Zone as well as Group Head of Diaspora banking.
Adaobi is a Fellow of several institutes, including the Institute of Management Consultants (IMC), the Institute of Credit Administration (ICA), the Institute of Chartered Management Specialists (ICMA), and the Institute of Management Specialists (IMS), United Kingdom. She is also a member of the Nigeria Institute of Management (NIM) and an honorary member of the Chartered Institute of Bankers (HCIB).
Bashirat is a strategic business development veteran, a dynamic & result driven leader with excellent inter-personal, communication & negotiation skills.
Areas of core competence is mainly in the financial services/ banking sector with deep market facing experience specialization in Corporate Banking, Energy and Infrastrucure businesses.
Has served as a Bank treasurer and managed Investment banking and Corporate finance functions effectively.
A highly trusted advisor to clients, stakeholders and colleagues.
Well experienced board member of several years in various sectors of the economy in Nigeria as well as outside Nigeria.
Active Member/Chair of committees on Boards served. This includes Finance, Audit, Governance, Risk, Nomination, etc
Recognized as a passionate change initiator/driver with capacity for high standards, utilizing her strong entrepreneurial, technical, analytical & problem solving skills combined with excellent people management/team building skills to deliver beyond the brief.
Up till June 2021, served as a C-Suite executive of over 10years in First Bank Nig.Ltd and various other financial institutions prior to then.
Recipient of several merit awards from various organizations in recognition of her stellar performance.
Dr Chioma Nwakanma (Dr Zobo) is a practicing medical doctor who is passionate about preventive health practice and has been an advocate using social media as a tool to influence healthy living by combating health misinformation. She started Medically Speaking using Twitter where she shares vital information educating the masses on good health and preventive practices and she has thousands of followers.
In 2017, she founded SMILE with ME foundation which educates school students, women and men on health preventive practices and held screening and testing on breast and cervical cancer during its campaigns. Her love for writing propelled her to write on medical issues addressing and correcting wrong health practice and rendering help to many through national newspapers alongside her personal platforms. She believes educating the ignorant will serve as a good way to prevent diseases such as cancers and early screening.
Damilola Solesi is the founder, CEO and creative director of SMIDS, Nigeria's foremost animation studio.
She has a Bachelor's degree in Computer Science from Bowen University, Nigeria. She studied business and entrepreneurship at Clark Atlanta University, Atlanta and holds a certificate in entrepreneurial management from the Enterprise Development Centre of the Pan-Atlantic University.
Following her lifelong dream to create animations and cartoons, Damilola started SMIDS animation studios in 2010, a company that focuses on developing creative content for kids and family entertainment meant for audiences around the world. At SMIDS, she leads a team of artists and animators who create 3D computer animation, 3D content production, motion graphics and visual effects. The company has been ranked as one of the top two animation companies in Nigeria by the PWC (Price Water Coopers) industry report.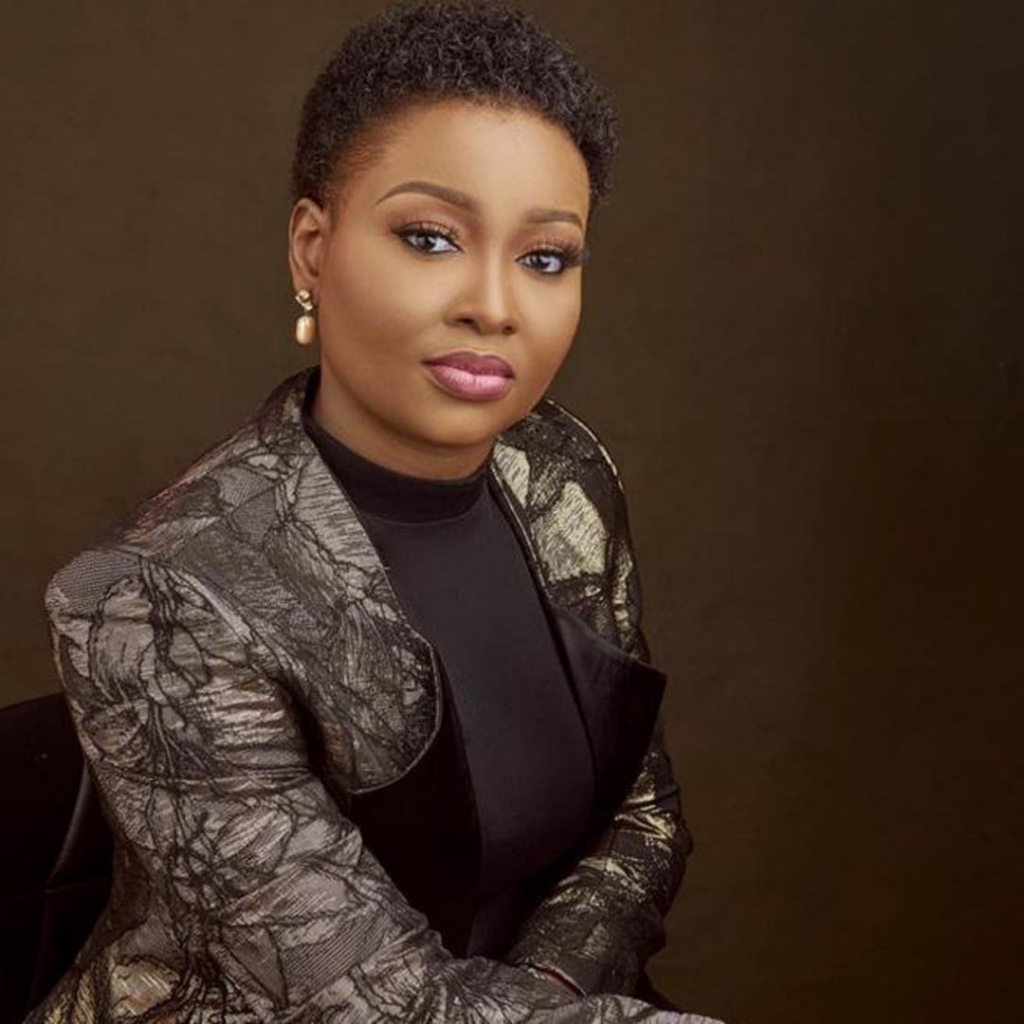 Debola Deji-Kurunmi is a transformational catalyst, equipping a new breed of African visionaries to rise and enthrone the continent into global prominence! Her work of coaching, consulting and capacity building cut across Christ-centered ministry (through Women Global Alliance and FIREBRAND Movement),  Mindset Coaching for women (through IMMERSE Coaching Company), as well as public policy and impact  advisory (through Ideation Hub Africa).  
At IMMERSE Coaching Company, Debola leads a 50,000+ strong community of female changemakers  who are using her breakthrough coaching and courses to create new powerful mindsets for a life of  purpose, contribution and influence. Her clients have cut across social innovators, entrepreneurs, career  professionals, thought-leaders, faith-based voices and women seeking exponential growth.
Through Ideation Hub Africa, she runs a social profit accelerator, which supports non-profits, innovators,  civil society organisations and public sector agencies, through executive education, collaborative  platforms, funding opportunities and advisory. Ideation Hub is also the host of Development Dialogue,  which is Nigeria's leading development sector conference. 
Dr Abosede Nkechinyelu Olowofoyeku (Ph.D.), is a naturopath, a tradomedical practitioner, phytotherapist and a researcher in Phyto-Chemistry/Medicine (plant medicines)
She holds a Ph.D. in Phytochemistry/Drug Discovery and Development from plants, from the prestigious University of Ibadan, Nigeria.Her passion for herbal remedies started from her childhood, a deep passion that was nurtured and cultivated by her astute and supportive parents.
During the course of her doctoral program, she taught as a graduate assistant at her department and mentored several undergraduate and postgraduate Pharmacy students.
She was also the recipient of many honors and awards including the prestigious Researcher Mobility Fellowship by Royal Society of Chemistry Great Britain (with additional funding for an outstanding application), which took her to the United Kingdom where, she spent time as a predoctoral research fellow at the Pharmacognosy Lab of Professor Colin Wright and Cell Biology Lab of Dr. Amos at the University of Bradford's Schools of Pharmacy and of Medical Sciences
She is presently the CEO of Usefulherbs, a naturopathic practice, where she offers herbal remedies for health care, body aesthetics, and beauty.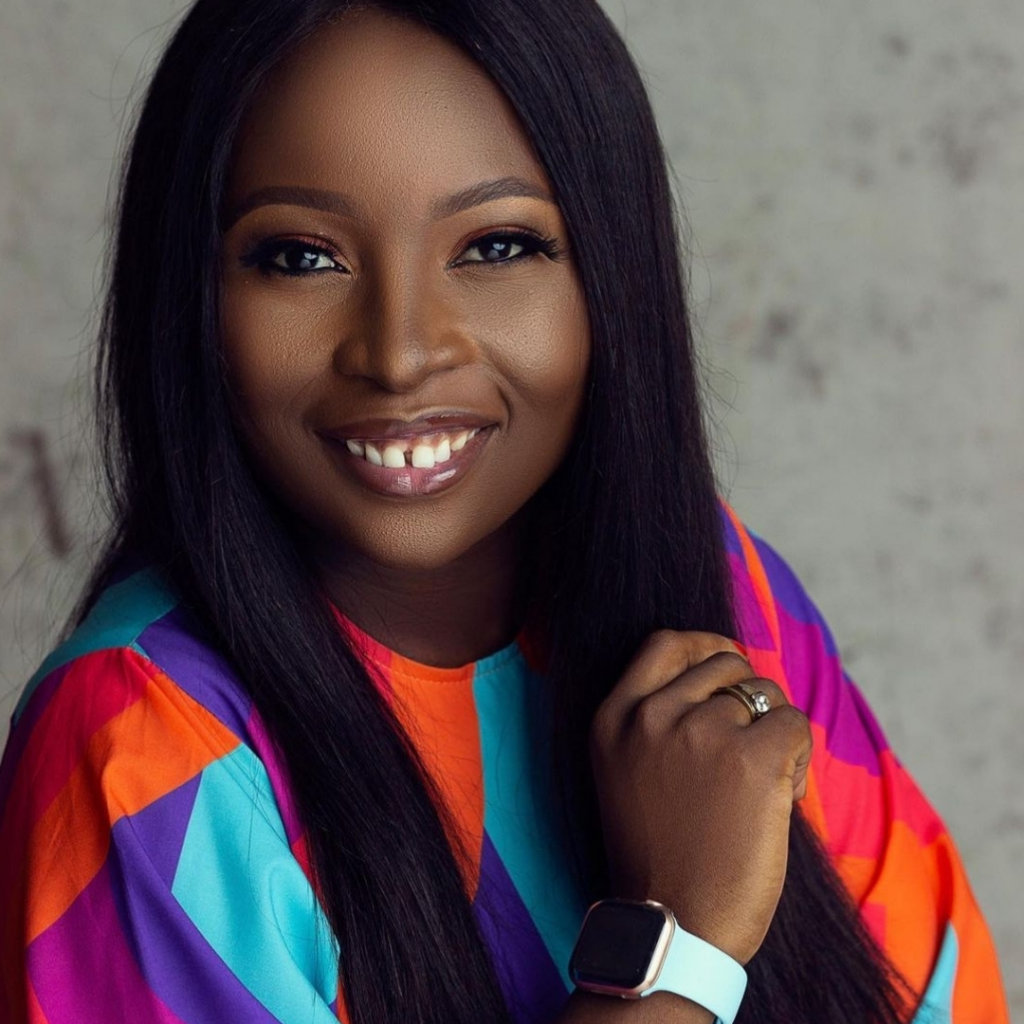 Dupe Akinsiun is the Head, Leadership & Capabilities Centre of Expertise, Coca Cola. Modupe is a versatile Human Resources professional with over eleven years of continuous progressive practice. She is the Lead Consultant with Passionate Pursuit Company, a Professional Training & Coaching Company. Prior to her current position, she had served as a strategic HR Business Partner across multiple African countries (Nigeria, Ghana, Angola, Mozambique, Botswana, Zimbabwe, Mauritius, Madagascar and Namibia). Modupe has worked with PricewaterhouseCoopers as an HR Consultant in the Advisory practice where she delivered HR & Corporate Governance solutions to clients across multiple sectors.
She also had a stint working for some indigenous companies in the Investment Banking and Consulting space Modupe is a certified member of the John Maxwell Team of Coaches, Speakers and Trainers around the world. She is also a certified Human Resources Management Professional (HRMP) and a Senior Certified Professional by the Human Resources Certification Institute and the Society of Human Resources respectively in the USA. She is an accredited Personality Profile Analyst with Thomas International and a recently certified member of the HRMA, Canada with the CPHR (Chartered Professional of Human Resources).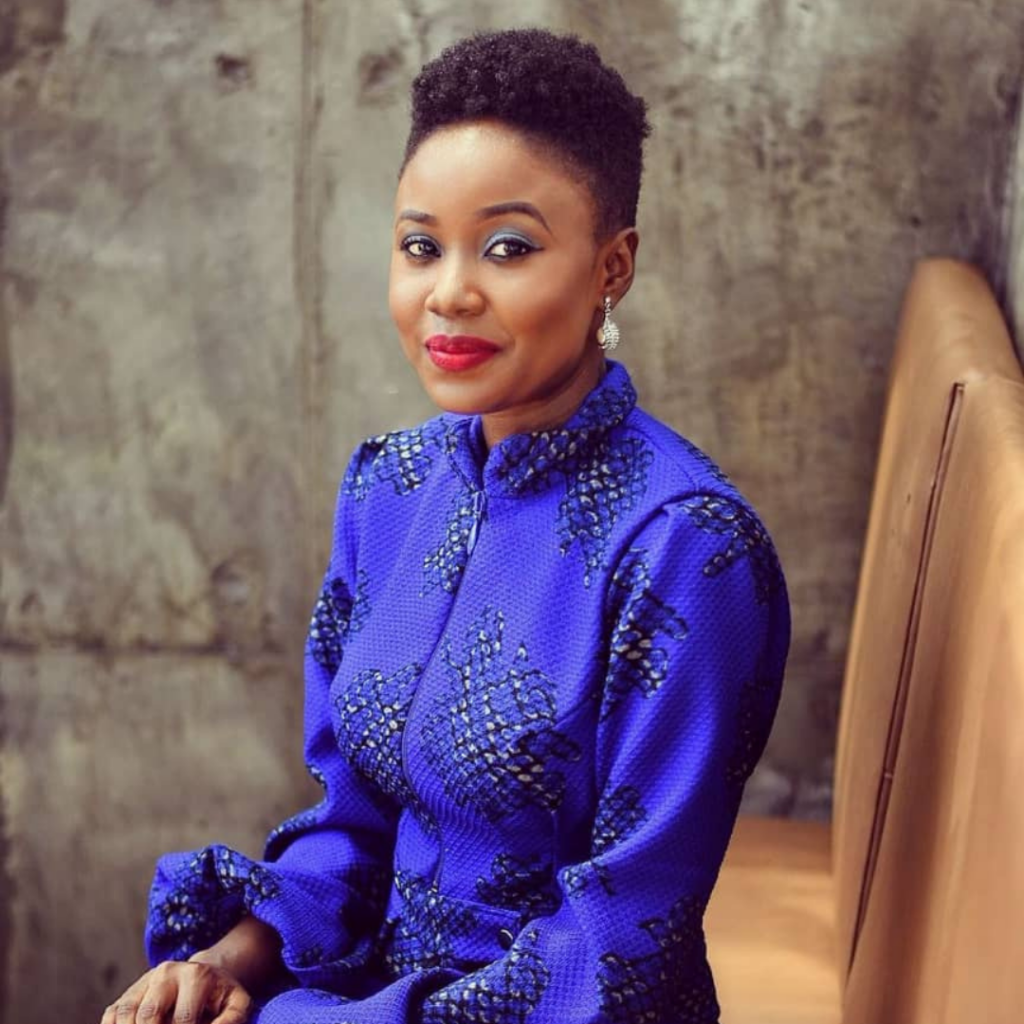 Edirin Edewor is an award-winning entrepreneur, Multiple Amazon bestselling author, International Speaker, Coach, Trainer and Consultant. She is a foremost authority on Online Publishing in Africa and she is leading a movement for helping African Authors tell their stories and share them with the world. She does this by helping authors and intending authors self publish their books on Amazon and become bestsellers.
Edirin loves to volunteer for many causes and she loves speaking at several events as a self development speaker where she inspires young entrepreneurs with her compelling life story. Her favourite mantras are "If I can do it, you can do it too" and "Start where you are, use what you have, do what you can". She is a foodie, fitness enthusiast and loves to travel the world.
Ella George is the founder and CEO of Hillbridge Consulting, she helps people reach their next level of success, many CEOs often need fresh ideas or perspectives to solve their problems and reach their goals. In some cases they need skill sets that are not available in-house.
She works with entrepreneurs to develop practical roadmaps and action plans to go from their current situations to their desired position. One of my superpowers is developing strategies to increase productivity, revenues and profit.
Her focus is on how to grow and achieve big goals, that's why I'm known as The Bridge-Builder.
She provides advisory and strategy consulting services to entrepreneurs and SMEs operating in extremely competitive markets mostly in Africa. I also speak and host training sessions – masterclasses, webinars, bootcamps and workshops to teach them solutions to their most pressing challenges.
Fade Ogunro is an on-air-personality, radio and TV presenter, film producer and fashion designer. She is the founder and CEO of Bookings Africa, a pan-African on-demand digital marketplace that allows professionals and service providers from Nigeria, Kenya and South Africa to sell their services and skills online.
She co-founded Film Factory Productions and Executive Produced TV adverts and documentaries for multinationals such as General Electric, Coca-Cola, Microsoft, Lancome and MTN. She was recently appointed as a member of the Global Campaign Board for The Cherie Blair Foundation.
Florence Ozor has 10+ years' experience in managing c-suite relationships with stakeholders and regulators in maintaining mutually-beneficial relationships for revenue growth and compliance.
Earned a Bachelor of Law and a Bachelor at Law, and demonstrates a sound knowledge of the Nigerian regulatory environment, with the ability to interpret relationship and contractual dynamics that may impact the business. This, combined with sound interpersonal skills for implementing corporate governance variables in directing personnel and resources for achieving corporate communication goals.
A team-player whose exceptional performance has gained her recognition as a leader with outstanding problem-solving abilities, efficient organizational skills, consistently exceeding targets, and increasing company revenue within her sphere of influence.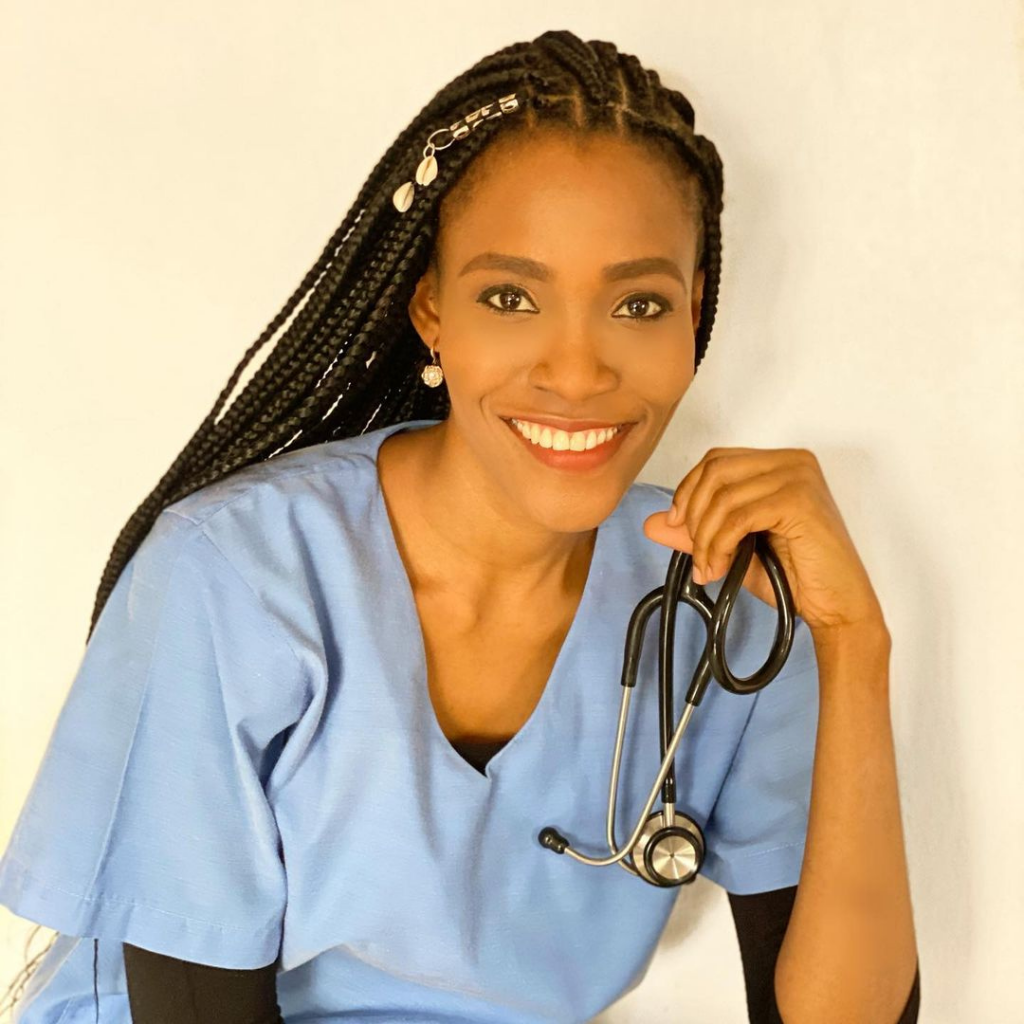 Folakemi Ezenwanne is a medical doctor with over 4 years of experience working as a medical officer. Her clinical skills are versatile and she has worked with various medical units from A&E to Outpatient clinics Particularly passionate about Public Health and Preventive Medicine, she founded Proactive Healthy Woman, a mobile preventive healthcare outfit that deals with Health Education, vaccinations and screening for women.
Her desire to contribute her service in the ongoing pandemic led her to volunteer at Eti-Osa Isolation Centre Lagos where she currently deals with the management of the confirmed cases of Covid-19, complications and co-existing morbidities. She obtained her Bachelor of Medicine, Bachelor of Surgery (MBBS) from Igbinedion University Okada. She's married with 3 children.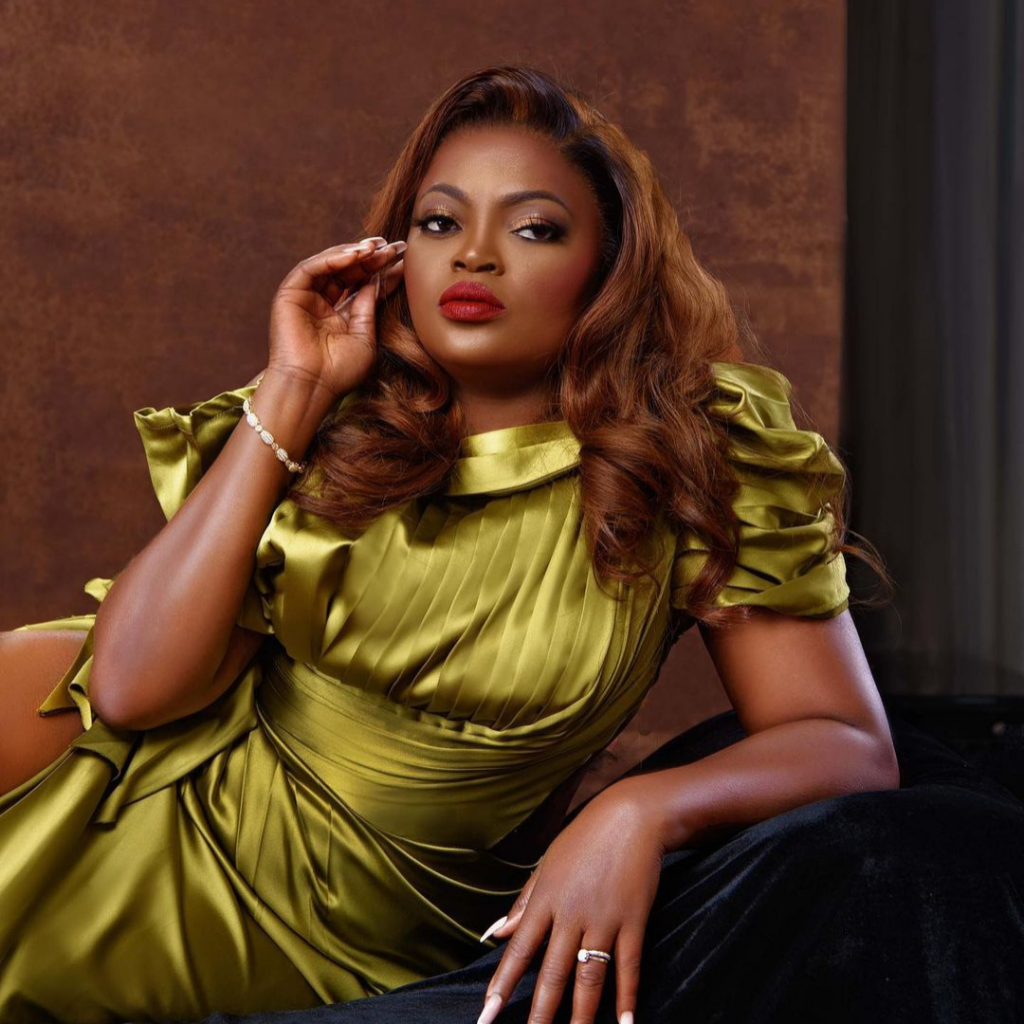 Funke Akindele Bello is a Nigerian actress, film producer, scriptwriter, and entrepreneur. She is popularly known as 'Jenifa', a character she played in a movie titled Jenifa.  Funke Akindele has carved out a niche for herself in the Nigerian entertainment industry with the way she fondly interprets her roles which she has extended to her own soap opera 'Jenifa's Dairy'. Funke decided to pursue a career in acting even though she is a trained lawyer. Acting comes naturally to her as we can all agree.
Funke Akindele is also the CEO of Scene One Production. Scene One Production is a content production company for television stations and movies.
Funke founded Jenifa's Foundation, a non-governmental organisation.
Through Jenifa's Foundation, Funke gives back to society.  The organisation empowers and helps young people discover their talents in acting, music, and dance.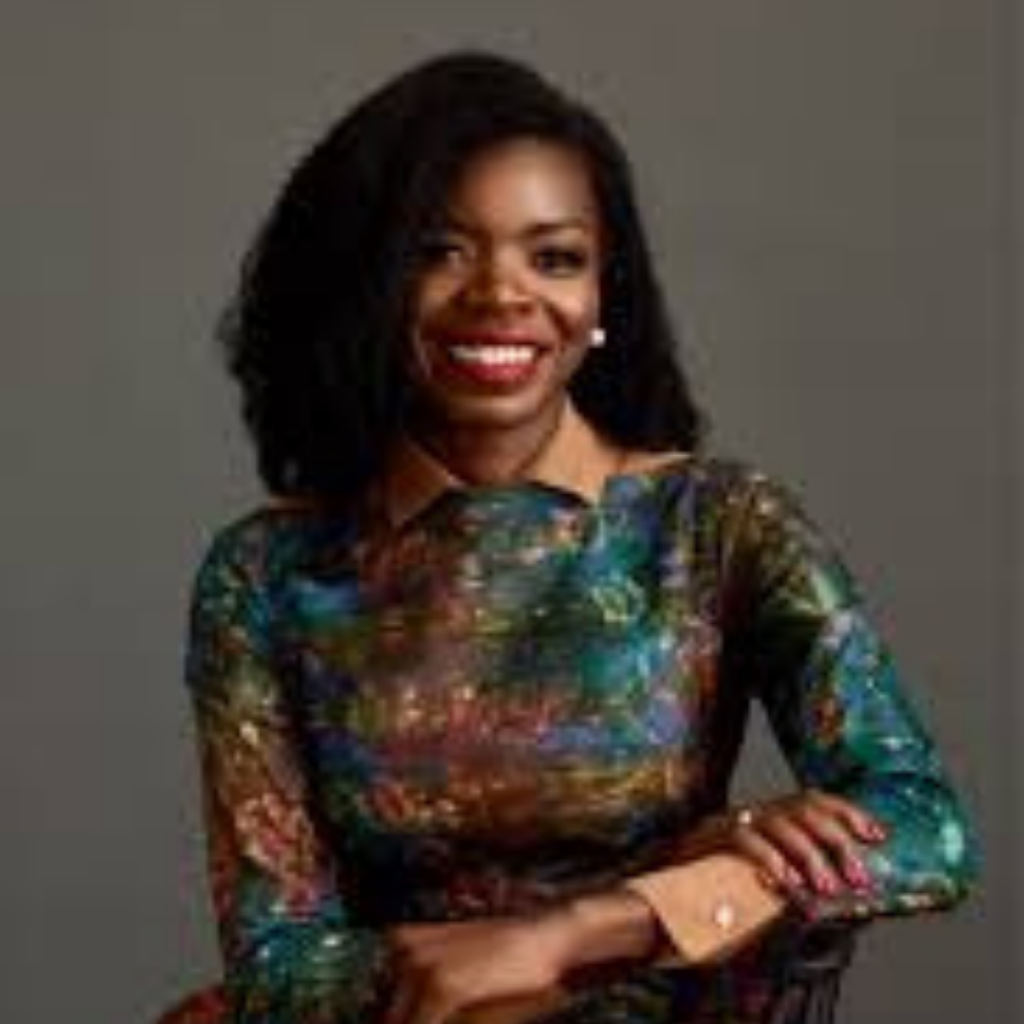 Gbemisola Abudu is the Founder and Managing Partner of BMGA Enterprise Limited (BMGA), is an EdTech finishing school for the future of work. She launched the BMGA Fellows Program, which is a social impact initiative designed to narrow the gender skills gap in Nigeria. The program provides young female university students/graduates with employability skills, high-level professional development courses, mentorship, and leadership training. Her expertise includes Capacity Development, International Marketing, Consumer and Market Intelligence, Marketing Strategy, and Market Entry Solutions, etc.
An advocate for women and the SDGs goals, Gbemi has an unwavering passion for philanthropic initiatives that are focused on the empowerment of women in the business environment, the narrowing of the gender skills gap, and the advocacy of children's rights in developing countries. She is involved with organizations that encourage inclusivity and gender balance in the business environment.
She has extensive professional experience in the United States, Africa, and the Middle East.
Grace is a Social Entrepreneur, Educator and Mandela Washington Fellow working to promote quality education and empower the next generation of leaders and entrepreneurs. She is a University Lecturer as well as the founder of iKapture Networks, a center for youth development that provides afterschool education and services to students and out-of-school youth in Nigeria using creative learning methods and ICT. Since inception, iKapture has reached over 3000 young people. She is also the founder of OpportunityDesk.org, the largest online platform that shares relevant opportunities for youth across the world.
Grace is committed to shaping a world where young people have unlimited access to quality education and opportunities. She volunteers her time to mentor young people especially women. In 2015, she coached a team of young girls to develop a mobile app to solve a problem in their community. The group, Team Charis, represented Africa at the Technovation World Pitch in San Francisco where they emerged global winners.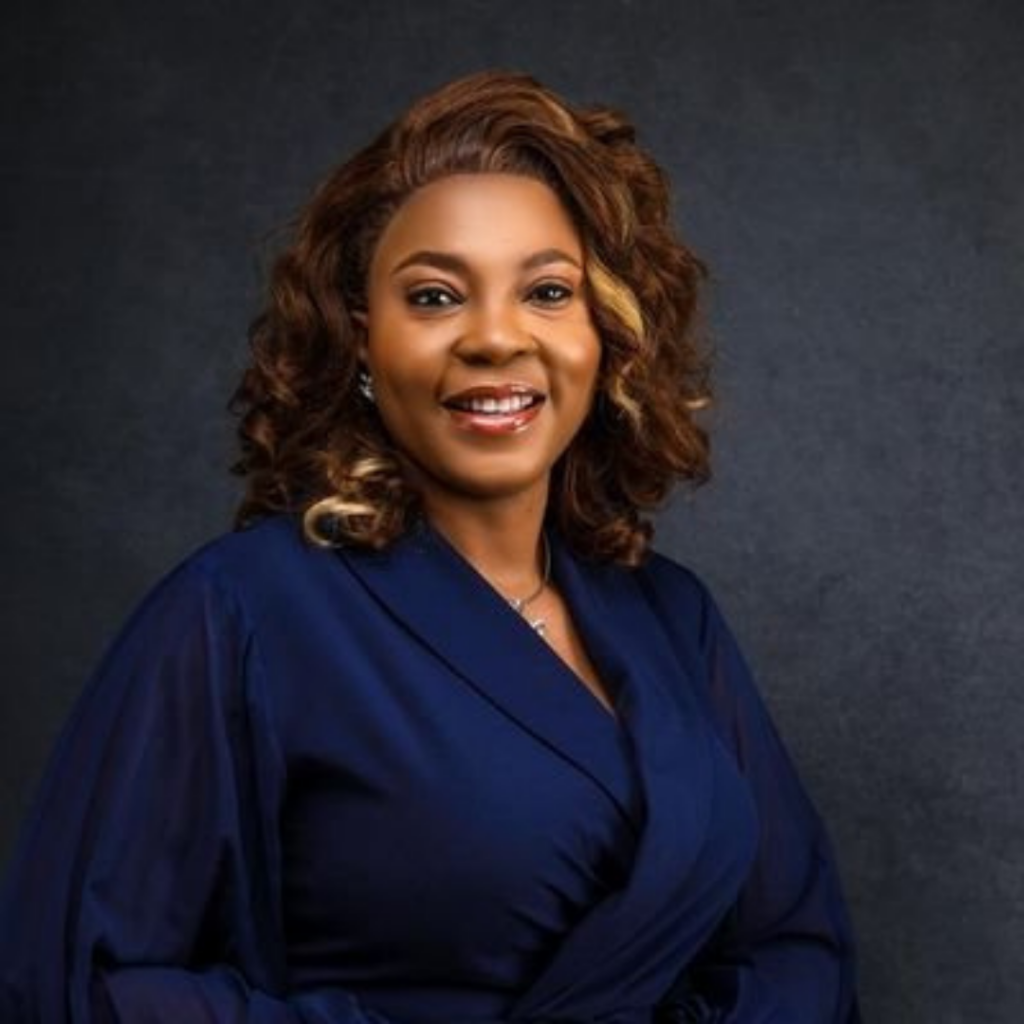 Grace Ofure is the Founder and CEO of Lifecard International Investment Limited – an ingenious Real estate Investment company, expeditiously infiltrating the Real Estate market.
She had nurtured her company with no special skills or prior funding from the tendrils to an Exceptional  Real Estate Investment business in the space of two years. And educated over 1,000 entrepreneurs, receiving Awards for her extraordinary achievements. Widely regarded as one of the 'Go-to' real estate investment experts in Africa and beyond, Grace Ofure provides access to income-producing investment opportunities to aspiring and existing investors.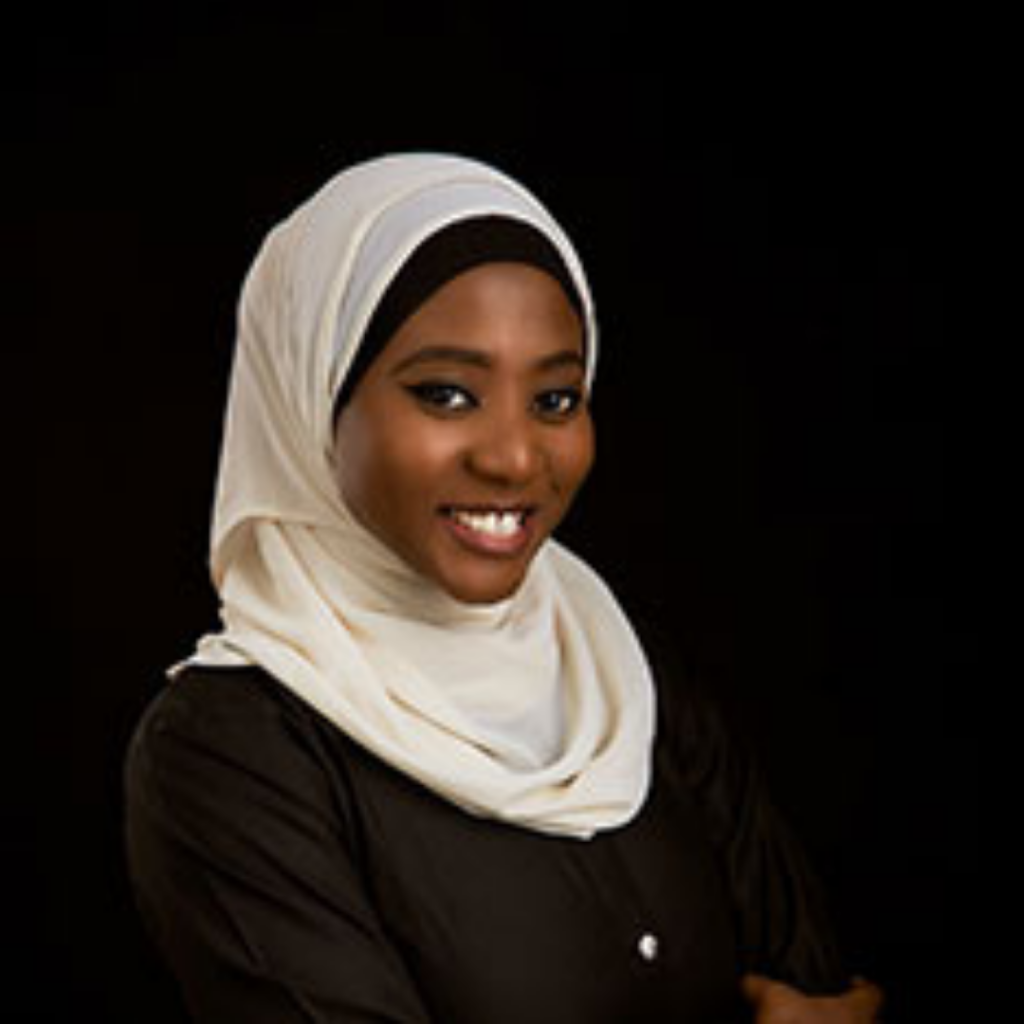 Hauwa Ojeifo publicly identifies as a person who lives with a mental health condition and psychosocial disability. Popularly tagged as the voice and face of mental health in Nigeria, Hauwa has received numerous local and international honours and recognition. She is the Executive Director at She Writes Woman (SWW); an award-winning movement that gives mental health a voice in Nigeria. She is the creator of Safe Place Nigeria – a virtual community for mental health-conscious Nigerians to access digital mental healthcare, self-care tools and wellness resources.
Hauwa is a certified integrative mental health coach. She is a recipient of the prestigious Queen's Young Leaders award by the Royal Commonwealth Society and the Queen Elizabeth Diamond Jubilee Trust. She is a One Young World Ambassador and an AstraZeneca Young Health Programme scholar. She was also shortlisted as one of the Top 100 Most Inspiring Nigerian Women 2018 as well as the Top 100 Most Influential Young Nigerians for two consecutive years.
Hauwa is the first African to bag the MTV Generation Change Award and was also honoured as an Obama Africa Leader 2019. She was shortlisted for the Women Deliver class of 2020 and a Mandela Washington Fellow 2020. In memory of disability rights icon Marca Bristo, Human Rights Watch honoured Hauwa as the inaugural Marca Bristo Fellow in September 2020. The Bill and Melinda Gates Foundation also awarded her the Goalkeepers Global Goals Changemaker Award 2020.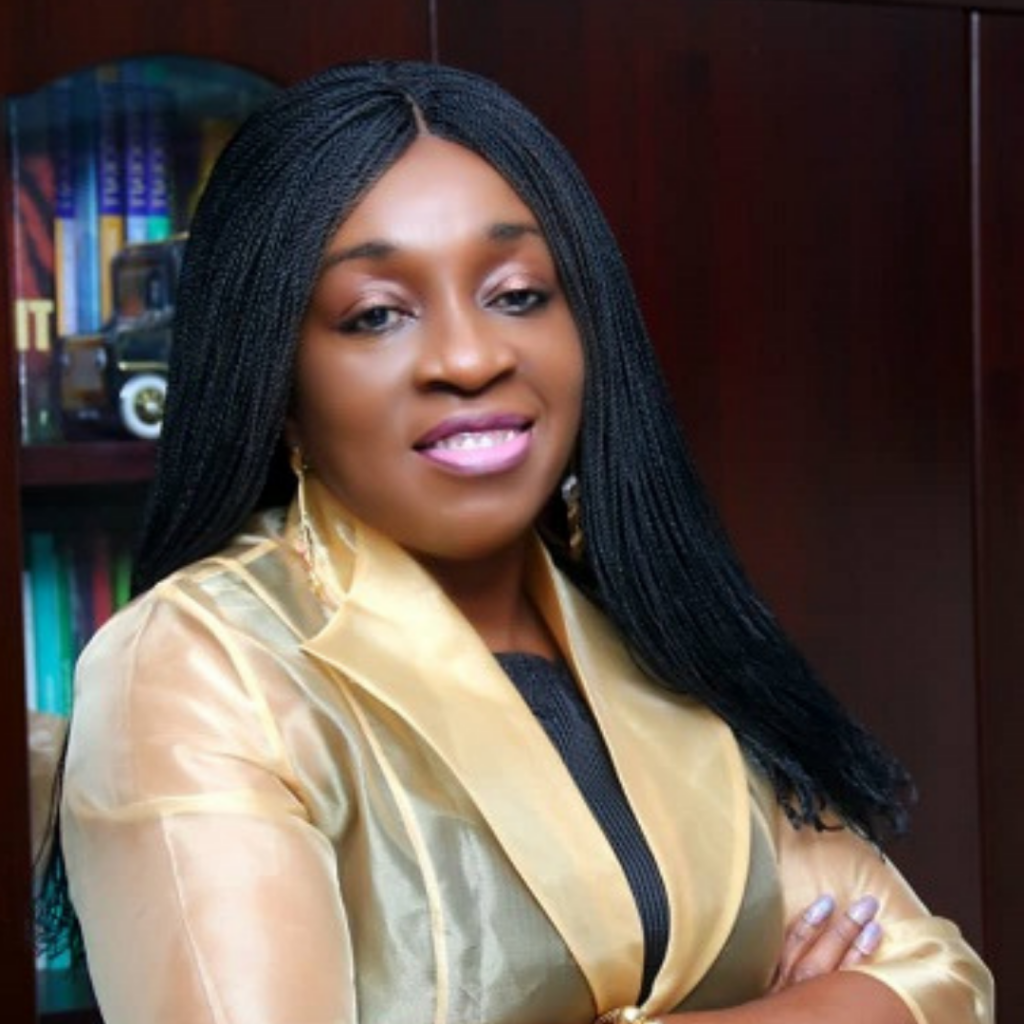 Ibironke Adeyemi joined the family business in 1992 as the Finance/ Administration Manager at Chemo Pharma Laboratories Limited and rose to the position of the Executive Director in 1993. She moved to Chrisland Schools Limited where today, she is the Managing Director. She is a member of many Professional Bodies.
Inimfon Etuk is a recipient of the Women Economic Forum (WEF) 2019 Global Award for "Iconic Woman Creating a Better World". A  alumna of the International Visitors Leadership Program (IVLP) of the United States Government, gifted communicator and facilitator, Ms Etuk's trademark skill is in helping others nurture good ideas into real opportunities. 
In the development sector, she has over a 22-year period managed organizational projects of select non-profit groups initiated in partnership with such international organisations as the UNDP, British Council, DFID, USAID and UN Women to implement target development goals.
She is the Founding CEO/Lead Strategist at Premium Logic International – a PR, Training & Strategy Consulting Firm. She is the Founder of Friendraiser Community Initiative – a registered Social Enterprise & Networking Initiative that engages, inspires and motivates Women in local communities, with a special focus on ending domestic and all forms of gender-based violence.She also founded and hosts SHE FORUM AFRICA, a pan-africa Women Development, Leadership & Lifestyle Community aimed at amplifying personal development opportunities for African women and girls through strategic mentoring and life-long learning.
Mrs. Ibukunoluwa Awosika is a graduate of Chemistry from the University of Ife, Nigeria; She is an alumna of the Chief Executive Programme of Lagos Business School; the Global Executive MBA of IESE Business School, Barcelona-Spain; and Global CEO Programme of Wharton, IESE and C.E.I.B.S Business Schools.
As a fellow of the African Leadership Initiative, Aspen Global Leadership Network, Institute of Directors, and Society for Corporate Governance Nigeria, Ibukun, through her projects aspires to use her opportunities in life to further the greatness of her dear country by raising entrepreneurs to create jobs for the large unemployed youthful population. She is a member of the Nigerian Economic Summit Group (NESG), served on the National Job Creation Committee (NCJC), and sits on the International Advisory Board of IESE Business School, Barcelona-Spain.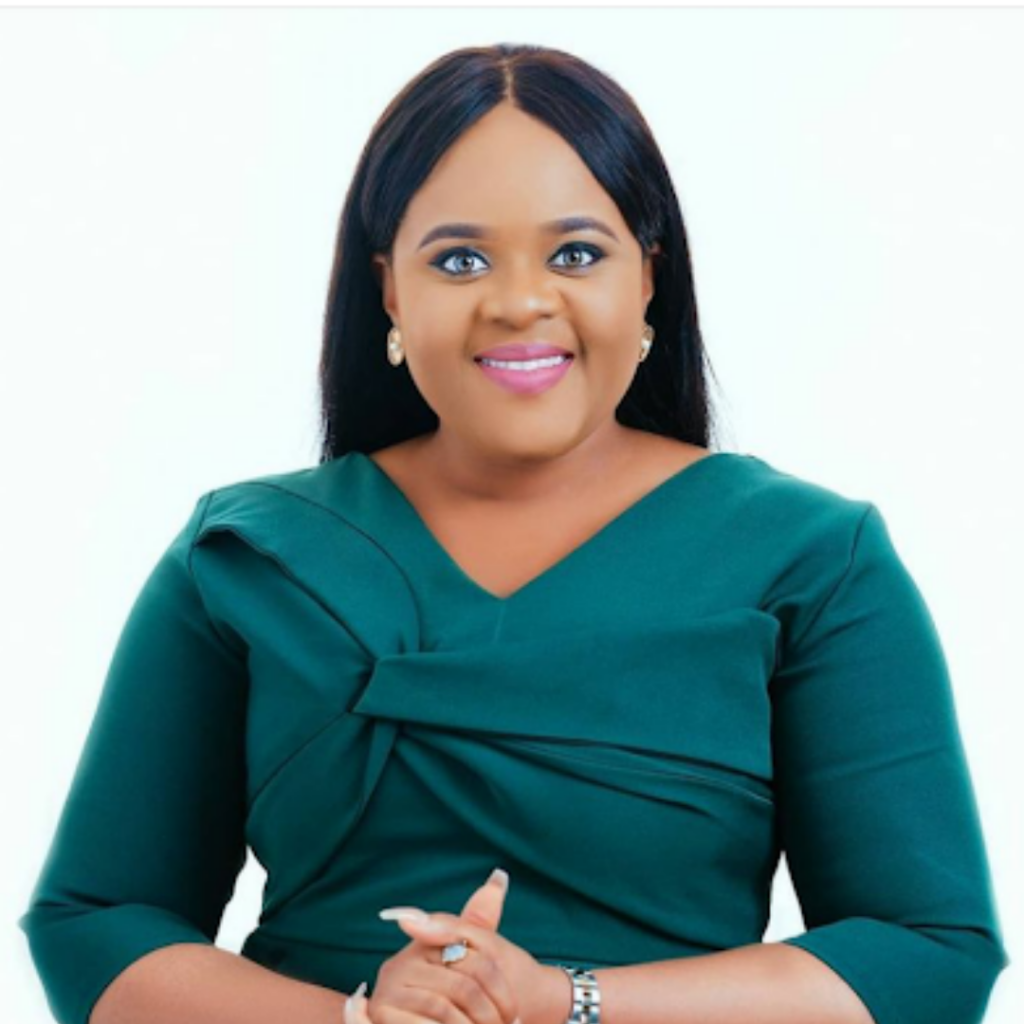 Irene Ubani is a Communications Consultant, public speaking coach with over 10 years experience and an International Journalist. She is a regular contributor on BBC money daily, a member of Toastmasters International and a contributor at the World Economic Forum press briefing on COVID-19. She is also a contributing writer in one of Africa's leading Business Newspapers/ Online platforms.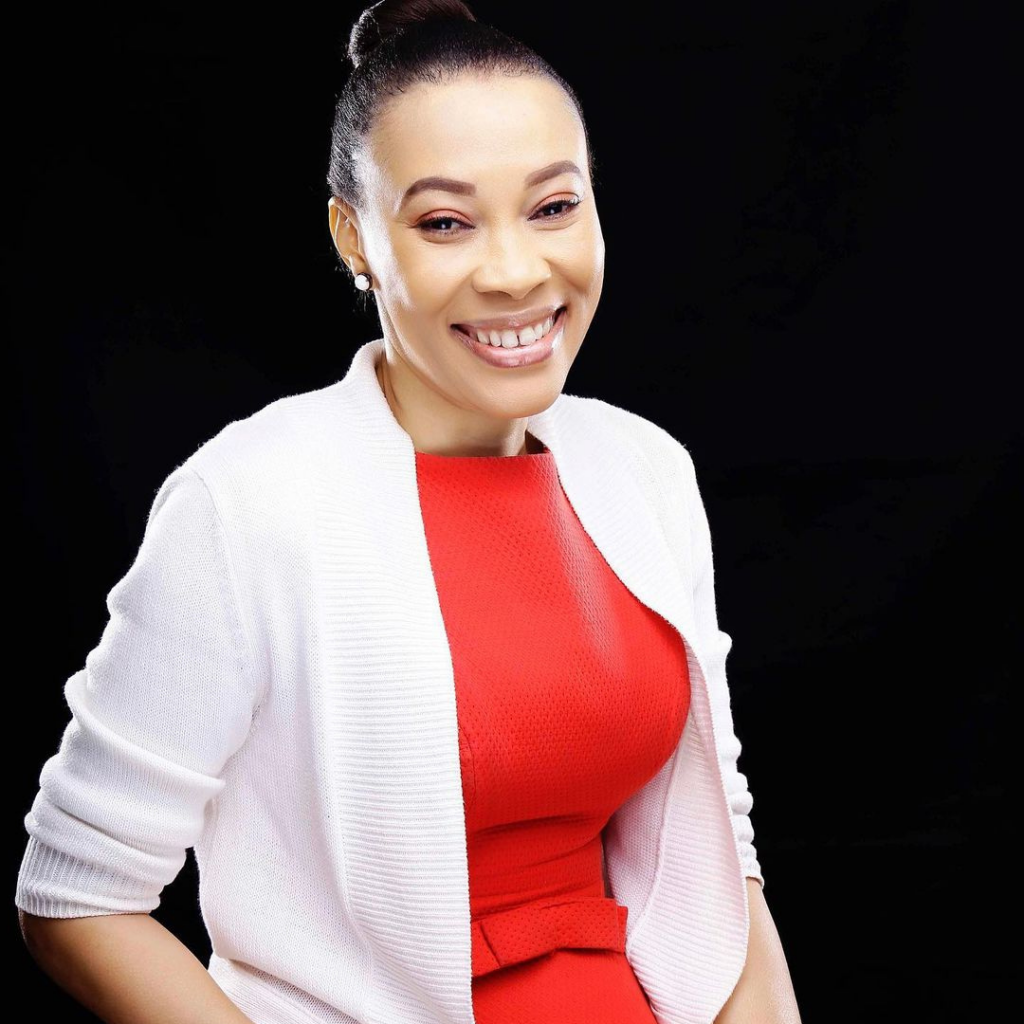 Izehi Semira is the founder and CEO of shape a child. She is a values-based educator, author, idealist and reformer.
She believes that the heart towards achieving individual and national greatness rest in our understanding of service. She is the founder of National Service Excellence Initiative, Inspire excellence initiative and MD Eleanorthompson.
She is also the author of the famous book series Captain Excellence and GenZ Personal & Creative workbooks as well as QS Magachure.
Izehi is a woman per excellence and is highly passionate about the holistic development of every child.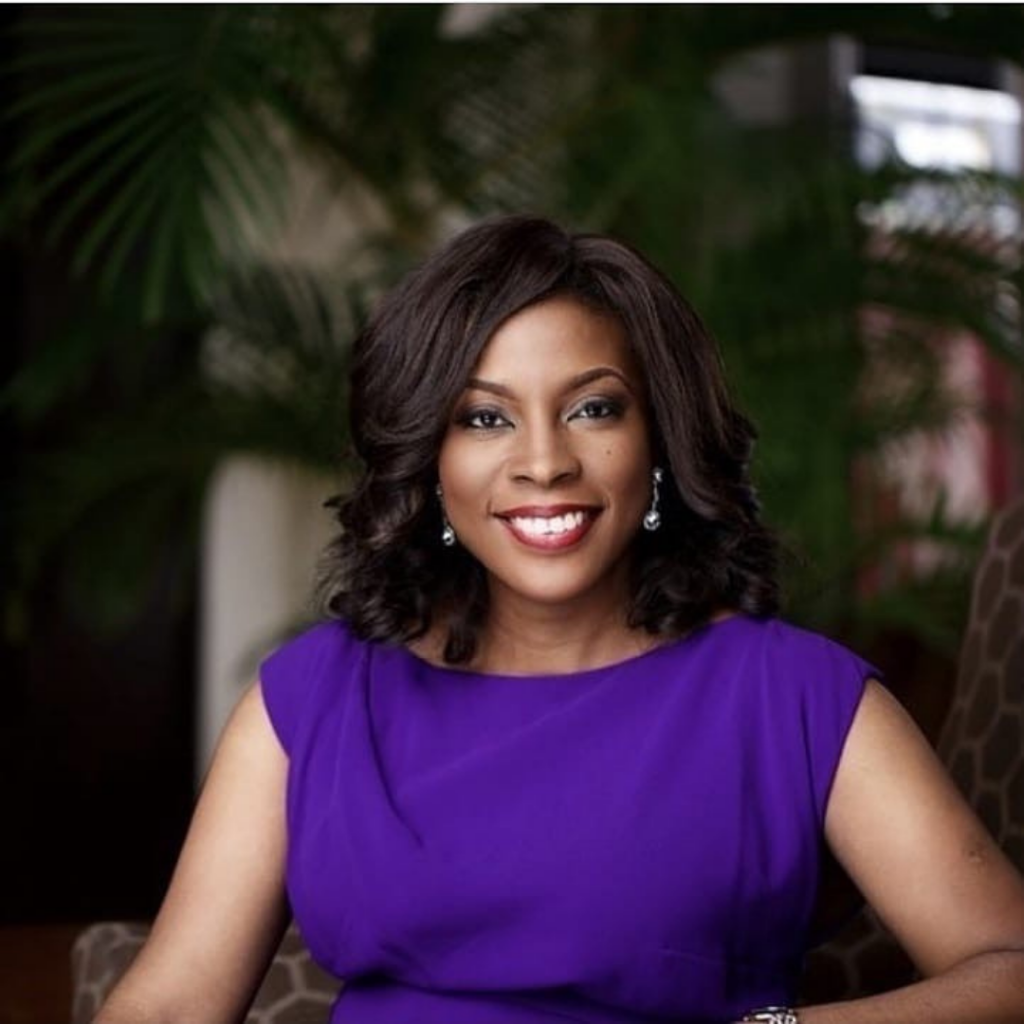 Juliet Ehimuan is an Executive Leadership Coach and a member of the Forbes Coaches Council.  She is the Founder of Beyond Limits Africa, a leadership and organisational capacity building initiative.
She is also Country Director leading Google's business strategy in West Africa. She was named by Forbes as one of the top 20 power women in Africa, by the London Business School as one of 30 people changing the world; and featured in the BBC Africa Power Women series, and on CNN Innovate Africa.
Justice Olusola Williams has experience in legal practice in Nigeria spanning 34 years. Justice Olusola practised in some prestigious law firms and then taught at the Nigerian Law School for five years before I went back to private practice. In 2001, she was appointed a Judge of the Lagos State High Court Nigeria, and she adjudicated in all areas of law for 18 years.
Justice Olusola is well versed in Nigerian law and its legal system and also a certified mediator and arbitrator. Justice Olusola founded the Institute of Paralegal Services in 2013. The institute runs training for legal administrative and support staff as well as new qualified lawyers.
She is the presiding judge on Judging Matters MNET Africa's TV Courtroom Show.
Kafayat Shafau – Ameh is an amazing woman who despite huge discouragement from family and friends went on to do amazingly well in the dance industry. An Industry largely dominated by men. In the dance industry, especially in Nigeria, men own it and run it, but employ a number of young women to do back-up dancing. However, when Kafayat joined the industry, she didn't come back to do back-up dancing. She was in it to own it and make a mark doing it.
Dominating the dance industry, she has paved way for many more female dancers who are not only rocking it, but owning it and doing financially well at it. She is truly an inspirational woman.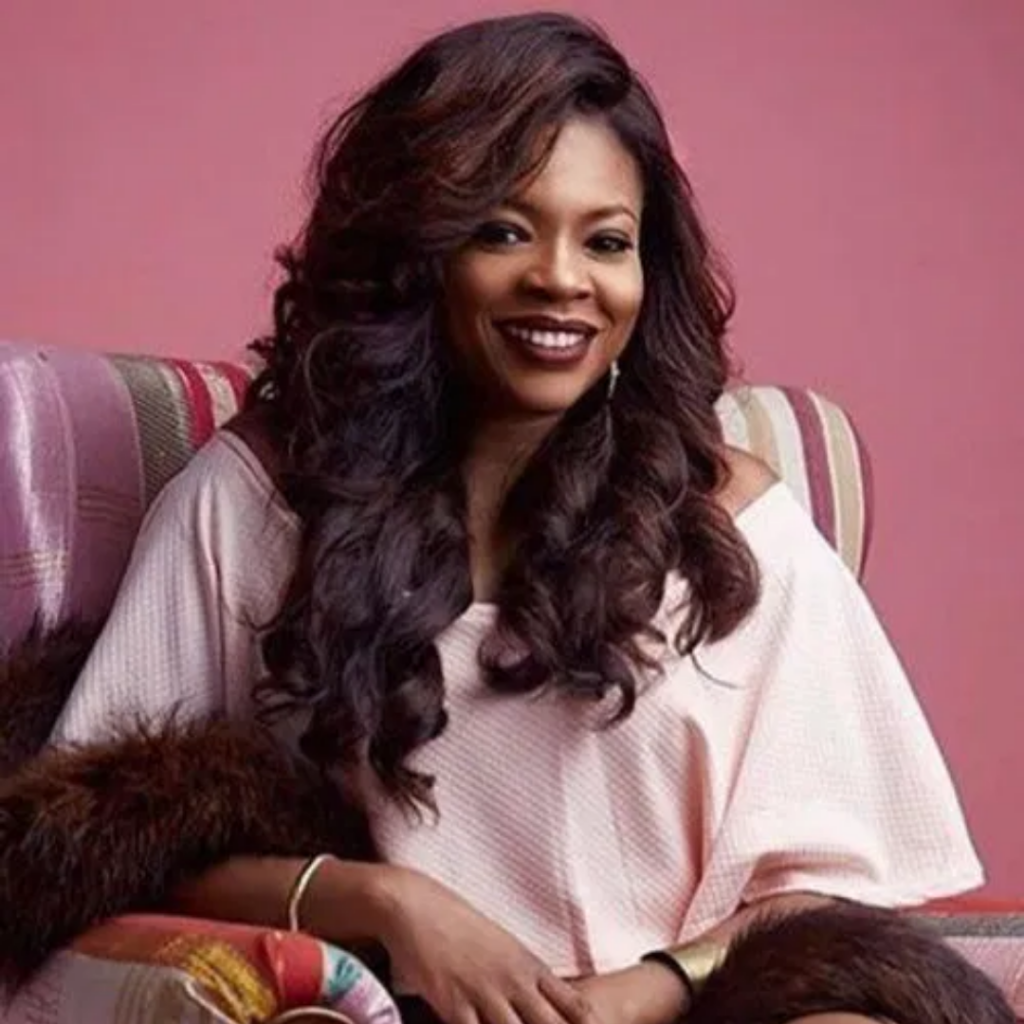 Kemi Adetiba is a filmmaker, media entrepreneur, and music video director.  She is the director behind the most revered Nigerian movie "The Wedding Party" and King of Boys.  Kemi' Adetiba's charming and endearing personality attracts people to her.  The multi-talented lady has been able to build a niche for herself in a male-dominated industry.
Kemi Adetiba was born on the 8th of January, 1980 in Lagos to Dele Adetiba and Mayen Adetiba. Dele Adetiba, her father is a notable advertising and broadcasting veteran while her mother, Mayen Adetiba is the first female civil engineer to be elected into the Executive Committee of the Nigerian Society of Engineers. Kemi Adetiba is from Ekiti state but the Efik blood still runs in her veins as her mother is from Efik.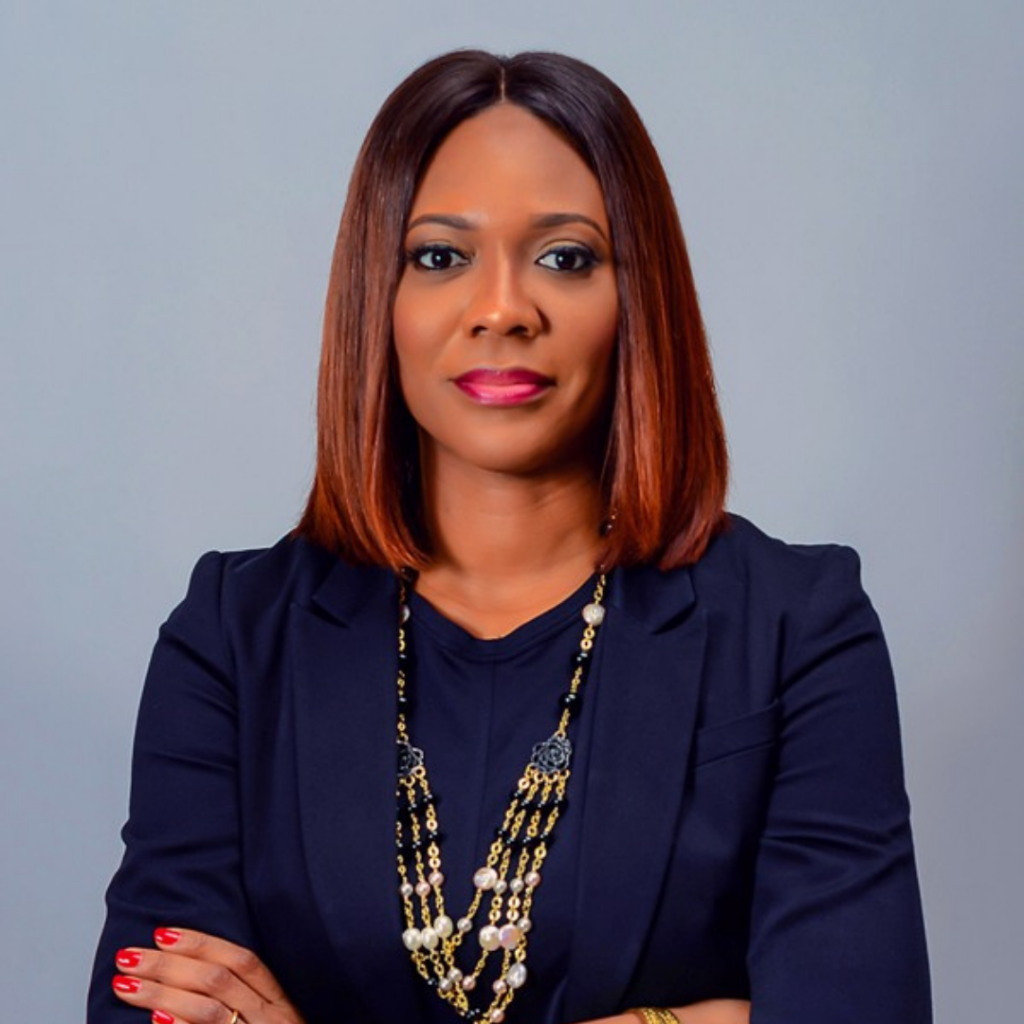 Lilian Olubi: With over fifteen years of Capital Markets experience, Lilian Olubi, who is a founding partner of Primera Africa Finance Group serves as the Chief Executive Officer of its Brokerage business, Primera Africa Securities Limited.
Prior to this, she worked at Afrinvest Limited and was instrumental in refocusing the firm's retail business. She oversaw its daily Private Client management activities and the coordination of various firm-wide marketing initiatives across its branches.
She began her Securities Trading career at CSL Stockbrokers where she worked in various capacities spanning Investment Management, Research and Operations before joining the Sales & Marketing team
Dr. Lola Adeyemi is a "multipreneur". She is a physician by profession but an entrepreneur by design. She is an ICF certified professional coach that helps her clients achieve unparalleled growth and introduces them to exciting opportunities.
Dr. Lola drives people to success. Her expertise and experience resonates with people to bring out the best in those that have had the fortune of being around her. She writes in Forbes, Medium and on LinkedIn. When she is not coaching or mentoring, she spends her time speaking at events and managing her organizations; Magna Carta Health which was designed to help people improve their health with the aid of technology. It was bootstrapped to success and currently services approximately 15k patients a year and counting. Her new start-up, Mentoring Her; is a social networking platform that uses machine learning to virtually connect female mentors with mentees to create remarkable relationships which significantly increase their full lifetime potential. This is projected to be the "Facebook" for "Mentoring women".
Dr. Lola received her medical degree from Olabisi Onabanjo University in Nigeria; she received an MPH from Johns Hopkins University and an MLA from Harvard University.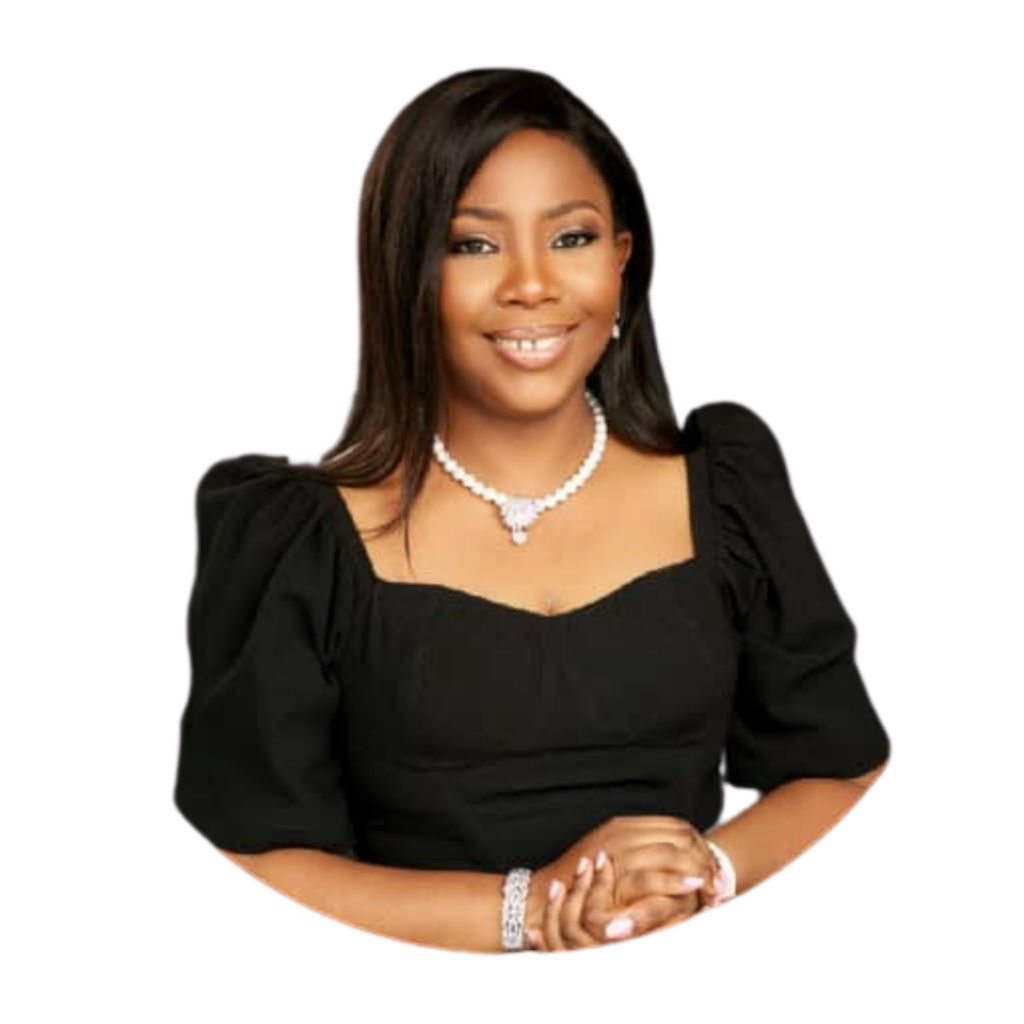 Mayokun Fadeyibi is the VP Commercial/ Founding Team at Autochek Africa She is a strong business development and strategy professional with vast experience across a variety of industries from Technology, E-Commerce, Online Classifieds, to Marketing (Online, Offline – BTL & ATL) at start ups and mature companies.
She was Head of Business Development & Strategy at OLX where she is responsible for all aspects of Operations Strategy, Business Development, Strategic Partnerships and Business Intelligence.
Mayokun holds a PhD in Business Analytics from Bentley University in Massachusetts.
In her words "I take on experiments with great enthusiasm and I'm not scared to fail – the key objective is to fail forward. Her philosophy is to be fast while getting results."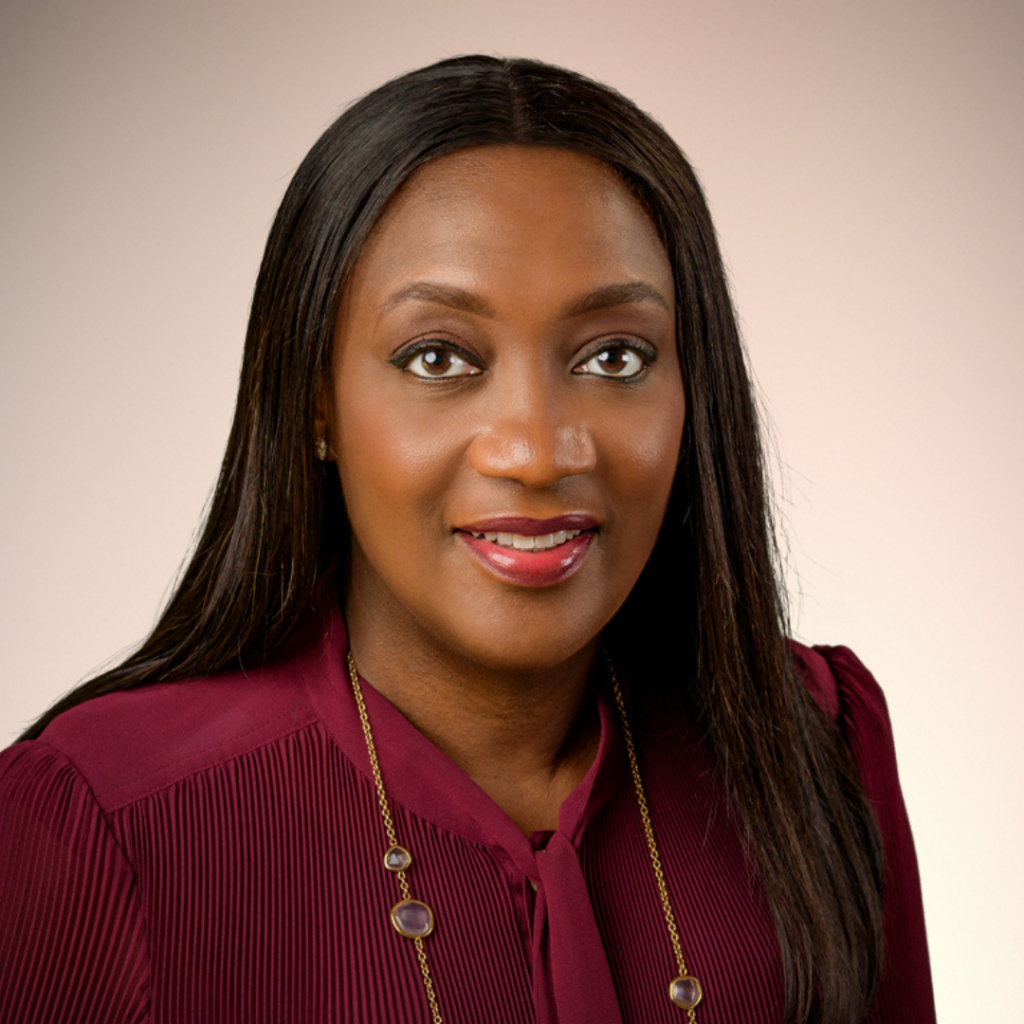 Modupe Elebute-Odunsi, a Doctor who moved back to Nigeria after 30 years of practicing in the UK has opened an ultra-modern specialist hospital called the Marcelle Ruth Cancer Centre & Specialist Hospital.
The hospital, which is owned by herself and her husband, Bolaji Odunsi, a financier, was conceived and executed with the specific intention of addressing the detection and treatment of cancer and a number of other specialist conditions in an environment akin to a top private hospital in Europe or North America.
Elebute leads a team of over 40 staff who work with first-class equipment and whose mantra is 'The best possible patient experience'.
The hospital is equipped with the latest technology including a Varian TrueBeam linear accelerator, the most advanced radiotherapy machine available in the world, the first in West Africa, and the 5th in the whole of Africa.
With this huge feat, Elebute is looking to make her own mark in the Nigerian healthcare space.
Mosunmola Abudu popularly known as Mo Abudu is an accomplished woman and has been described as "Africa's most successful woman" by Forbes. Abudu is a talk show hostess, TV producer, human resource management consultant, media personality, entrepreneur, venture capitalist, and philanthropist. Mo Abudu is the founder and CEO of Ebony Life Media, a leading Nigerian media conglomerate, encompassing EbonyLife TV, EbonyLife Films, and EbonyLife Studios.
The company ethos is creating original and inspiring content that showcases a pioneering and progressive Africa. The content is strongly rooted in Africa and connected to a global audience, through a shared identity and common values.
Mo is a strong business development professional with a Masters Degree focused in Human Resources from the University of Westminster in London and two Honorary Doctorate Degrees from the University of Babcock and the University of Westminster.
Modupe Famakinwa currently works at Africa Finance Corporation Modupe as head of corporate funding, she studied at University of Lagos and Modupe is located at London, United Kingdom.
Mofoluwaso Ilevbare is Chief Human Resource Officer with 18+ years' global experience as an Organisation Transformation Leader, Executive Coach to Group Presidents and General Managers, Culture & Productivity Transformation agent, Talent/Leadership Development Expert, and Diversity & Inclusion Advocate. A strategic thinker and problem solver with a proven track record managing large scale organisations across Europe, Middle East, Asia, Australia, and Africa.
A passionate team player with excellent EQ, communication skills, strong business acumen, thrives in a fast-paced environment, with expertise in designing and maintaining HR processes. Mofoluwaso is a John Maxwell Coach, Fellow of the Institute of Management Consulting, with several certifications in Social and Emotional Intelligence and DISC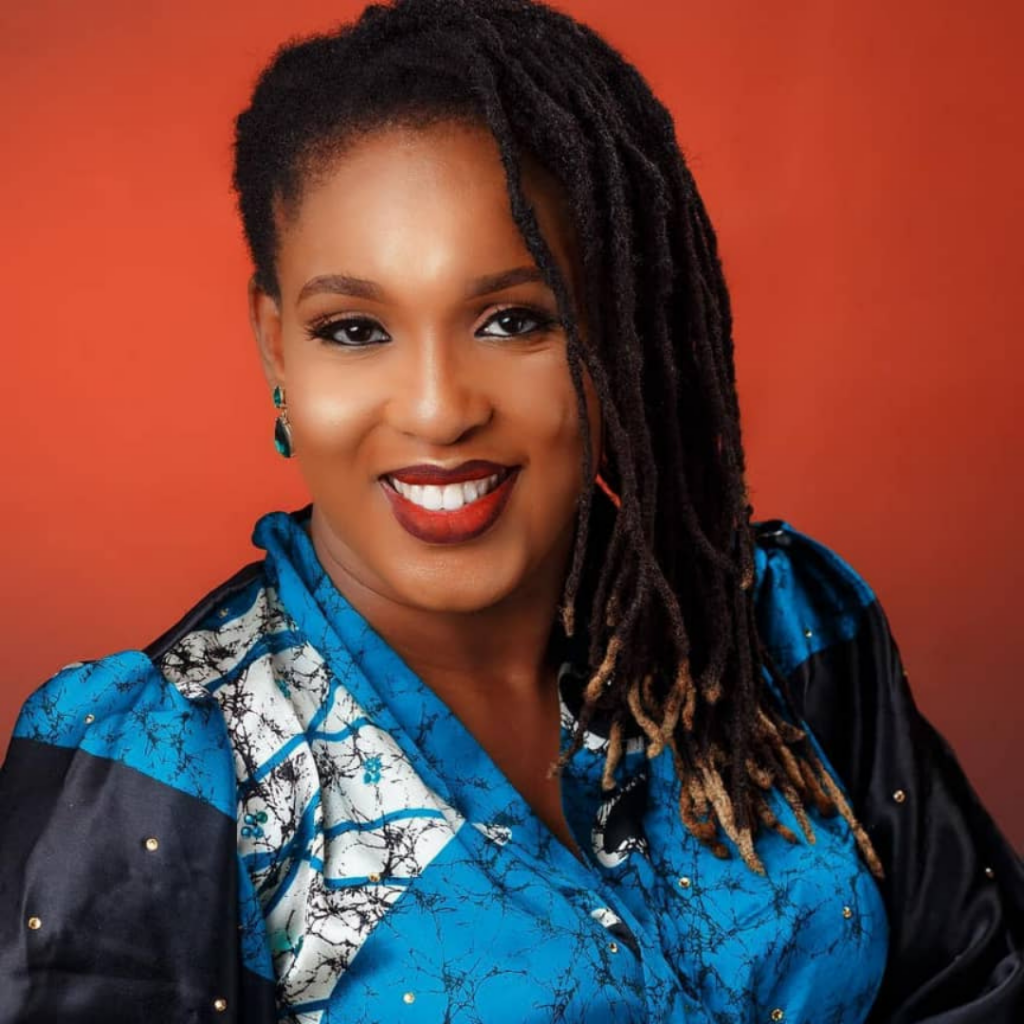 Mofolusade Sonaike popularly referred to as the Mumpreneur is an entrepreneurship advocate, Blogger and On-air personality. She is currently the CEO, branded.ng and Creative Director Mumpreneur.ng, a support platform for women juggling motherhood and business.
She has a background in chemical engineering from the University of Lagos with work experience spanning 4years in the IT, Banking and Manufacturing sectors. She exited the corporate world in 2010 to pursue her vision when she established Trezorlandia Limited, a gift consulting business.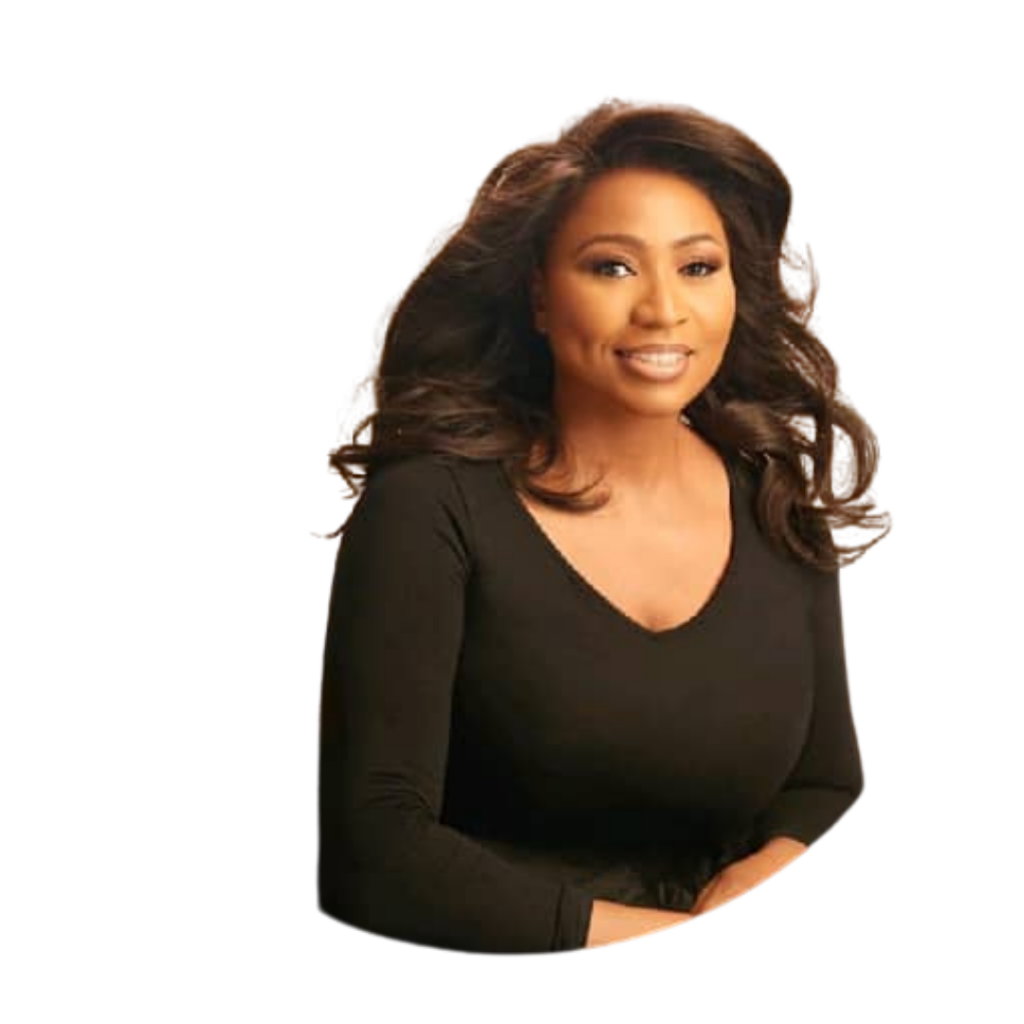 Morayo Afolabi-Brown is a TV host on the amazing breakfast television program on Television Continental your view, the amazing Morayo is the pioneer/convener of the show and she is also the Chief Media Consultant Kabiti Media.
Morayo Afolabi-Brown holds a Bachelor's Degree holder in Political Science from Rutgers University and an Associate Degree holder in Humanities & Social Sciences from Mercer County College.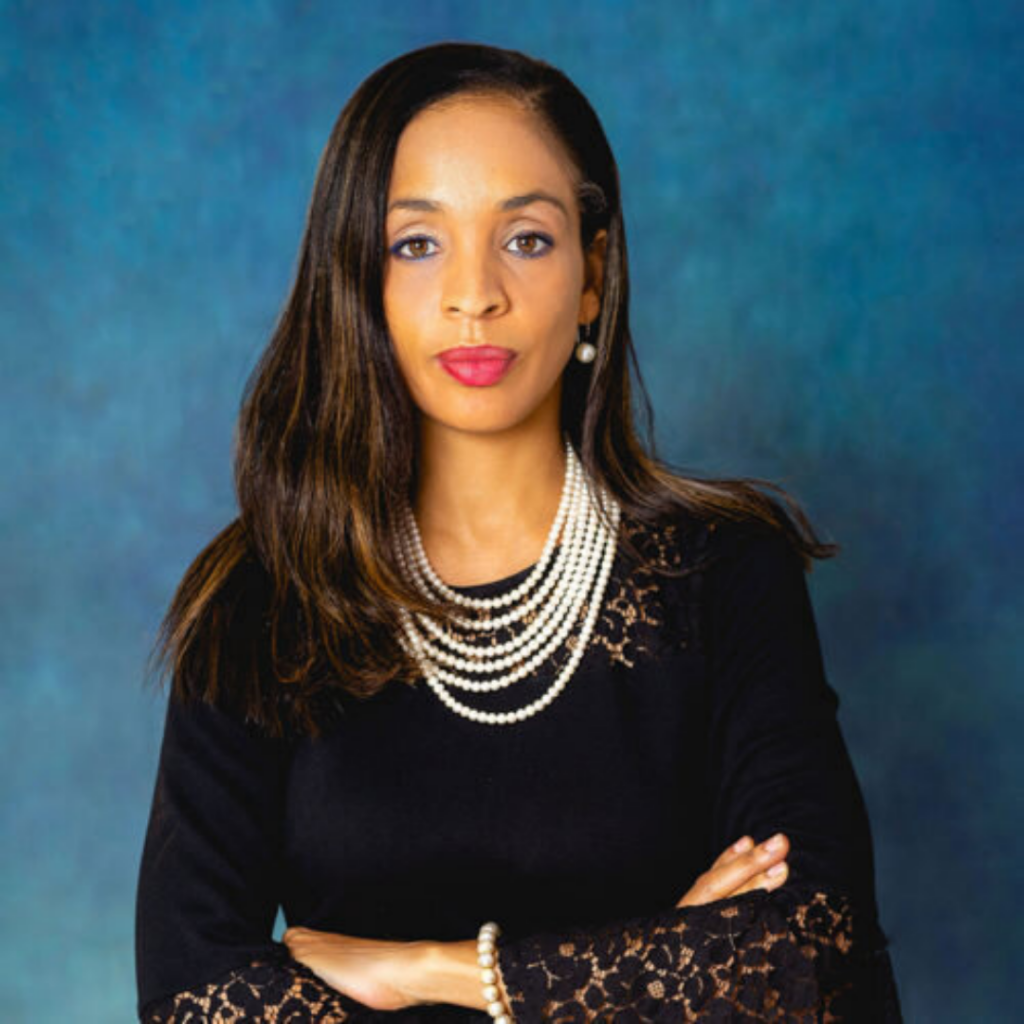 Ndidi is a Co-Founder of Sahel Consulting: Agriculture & Nutrition Ltd. and serves as its managing partner.  She has 23 years of experience in international development, and through her work with Sahel has shaped agriculture strategy and policy and launched innovative businesses and ecosystem solutions in partnership with clients in the public, private and nonprofit sectors.
She is also the co-founder of AACE Foods, a social enterprise which processes nutritious food made from the best of West Africa's cereals, herbs, pulses, and spices.  She is the founder of LEAP Africa which works across Africa inspiring, empowering and equipping the next generation of dynamic, principled and innovative young leaders.
Ndidi started her career as a management consultant with McKinsey & Company, working in their Chicago, New York, and Johannesburg Offices.  She was recognized as a Young Global Leader by the World Economic Forum and received a National Honour – Member of the Federal Republic from the Nigerian Government.  She was listed as one of the 20 Youngest Power African Women by Forbes.
Dr. Ngozi Okonjo-Iweala is a Nigerian-American economist and international development expert who has served since March 2021 as Director-General of the World Trade Organization. She is the first woman and the first African to hold the office. Dr. Ngozi is former Minister of Finance for the Federal Republic of Nigeria, appointed in July 2011.
She previously served as a Managing Director of the World Bank where she had oversight responsibility for the World Bank's operational portfolio in Africa, South Asia and Europe and Central Asia. Dr. Okonjo-Iweala spearheaded several World Bank initiatives to assist low-income countries during both the food and later financial crisis. She chaired the replenishment of over $40 billion for the International Development Association (IDA), the grant and soft credit arm of the World Bank.
Nike Adeyemi founded The Real Woman Foundation in 2001 to bring healing to distressed women as a means to build nations. The foundation strives to get rid of sexual violence against women and the scourge of prostitution in our society.
Through this organization, she hosts impactful periodic seminars and conferences that basically address all the issues that women go through in their everyday lives.
The Real Woman Foundation equally runs a home ( Rehabilitation & Orphanage) where distressed and displaced ladies, abandoned and abused children are offered shelter and a new lease of life in a bid to help them fulfill their destinies and to become more useful to the society.
Njideka Ike Edna has a master's degree in oil & gas, investment finance. She is the managing director of Balvea Solution Limited.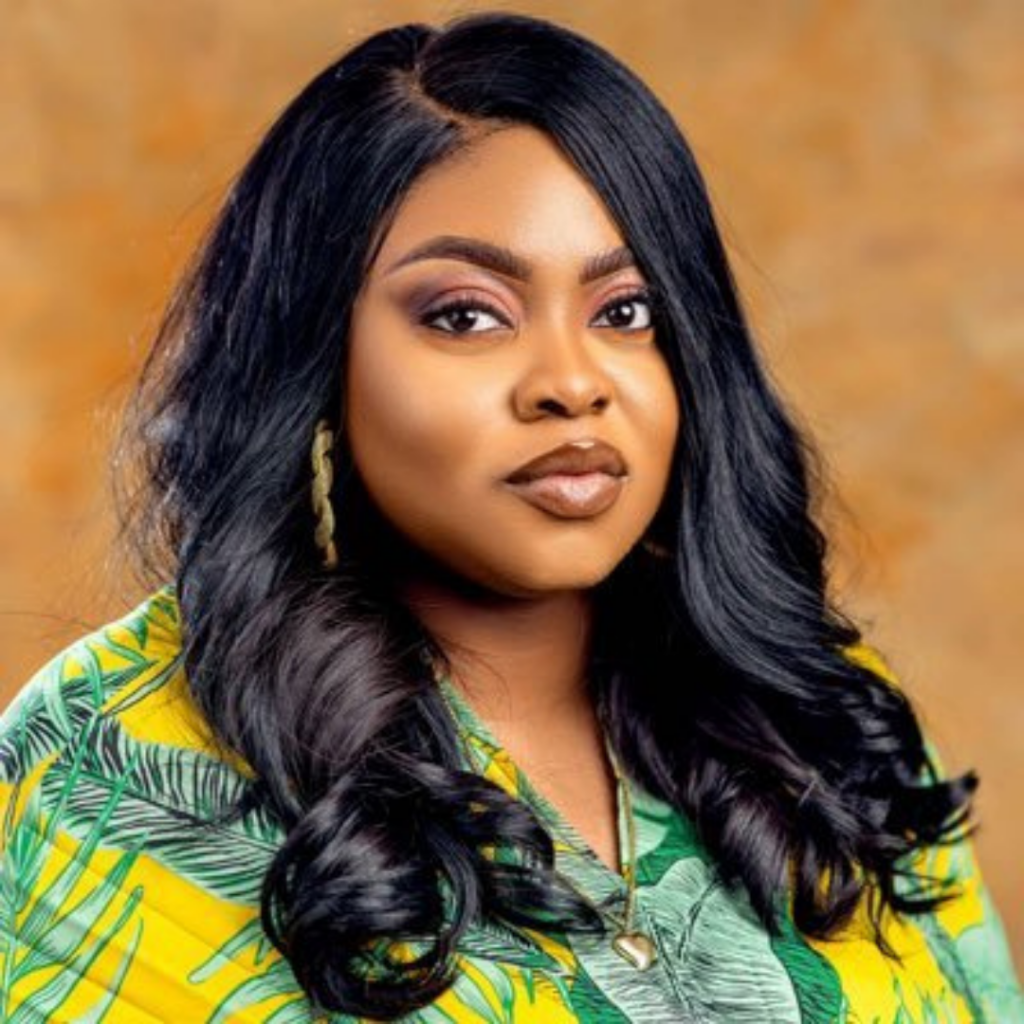 Nkechi Alade is the Principal Business Consultant at Elvaridah, which is a business development & consulting company established and dedicated to building potential and existing businesses at all levels. She has discovered the power in entrepreneurship and its capabilities to revolutionize Africa. This is her motivation to help people find their true talents and make money out of their passion She is a business enthusiast who provides solutions that deliver value to stakeholders.
She has a proven track record in building and managing start-ups, scaling businesses to profitability, product development and management. She has worked in various fields such as Human resources, Finance, International bodies as well as Beauty & Cosmetics. She also founded and runs a platform called Connect 360 Africa, which was established to Connect Entrepreneurs across Africa for the purpose of Networking, Collaborating and Building their Businesses. Her interests range from entrepreneurship to music as well as design and writing. She is an outcome-oriented individual who believes we can achieve all that we want to as long as we have control over our minds
Nkem Onwudiwe is a Nigerian born Communications Consultant with a background in Public Relations and Marketing. Nkem has a long standing reputation as a PR and communications expert. From managing small, to larger clients and individuals, Nkem is able to leverage her in-depth skills and extensive network to both communicate and share her clients objectives with its target audience via traditional and new media.
Nkem is also deeply passionate about women empowerment and it is this passion that inspired her in 2015 to create Her Network– a premier networking platform for women. The platform aims to connect women, as well as inspire and encourage them to live successfully – career, family, etc… and help one another grow. Since it's inception the platform has organised various empowerment events in South Africa and Lagos, Nigeria.
Nkemdilim Begho is founder and Managing Di­rector of Future Software Resources Limited, an IT solutions provider focused on online solutions, e-learning and IT security. As one of a few Nigerian women in the industry, her success is founded on a passion for driving innovative thinking, building a globally recognized technology brand and setting trends in the Nigerian Technology space. 
Respected and recognized as a leader in her industry, Nkem is regularly featured in newspaper and magazine publications and as an expert speaker on ICT in Africa. She's a recipient of many awards including the Jim Ovia Prize for Software Excel­lence, and the Etisalat Prize for Innovation. She regularly volunteers for mentoring and empowerment programmes often sharing her experiences with young Nigerians and less privileged childrenA seasoned Information Technology professional with over 15 years of industry experience in Africa's largest emerging economy with a deep purpose and focus on bridging the digital divide and transforming Africa by harnessing the benefits of digital.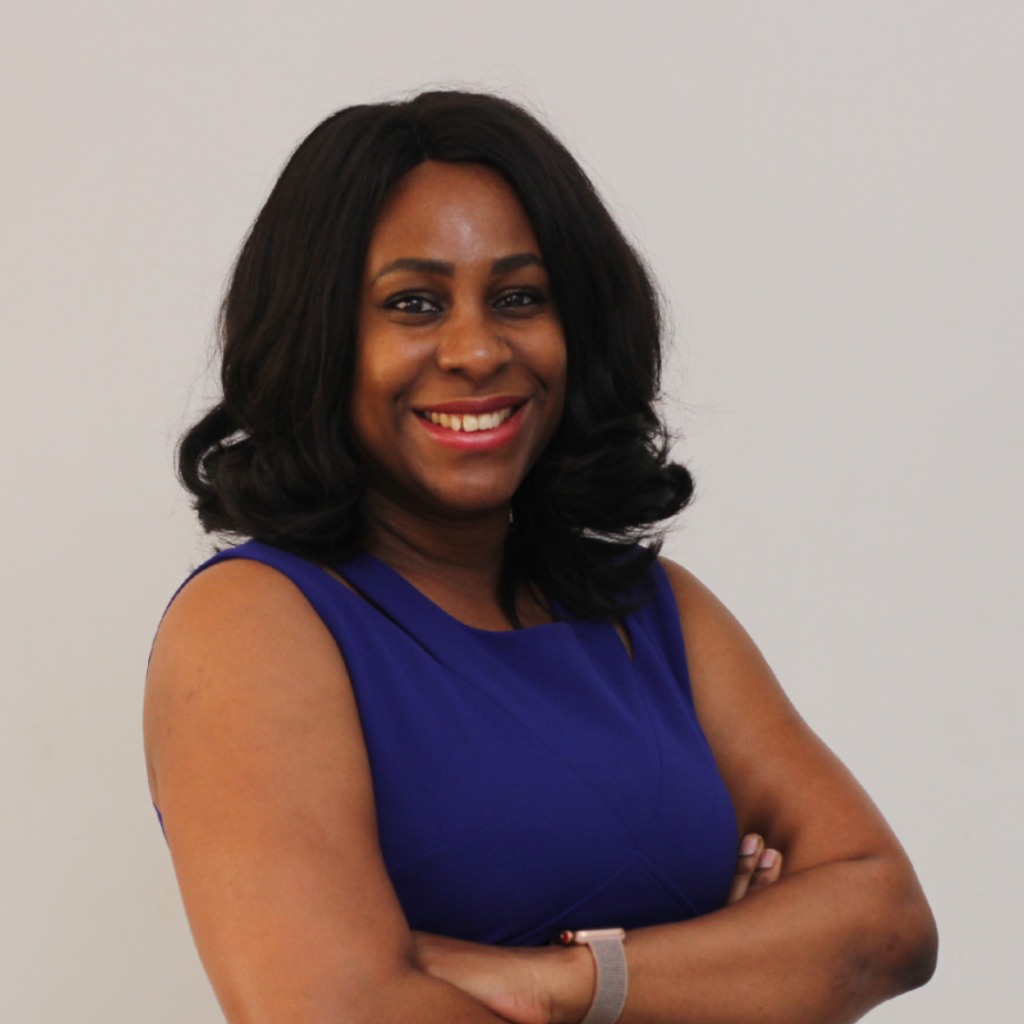 Nkemdilim Ilo is the Chief Executive Officer at Public and Private Development Centre (PPDC), Nkem manages a team of fantastic people who are committed to improving public service delivery in Nigeria through the development and implementation of policies focused on transparent and accountable public finance management process, especially public procurement reforms.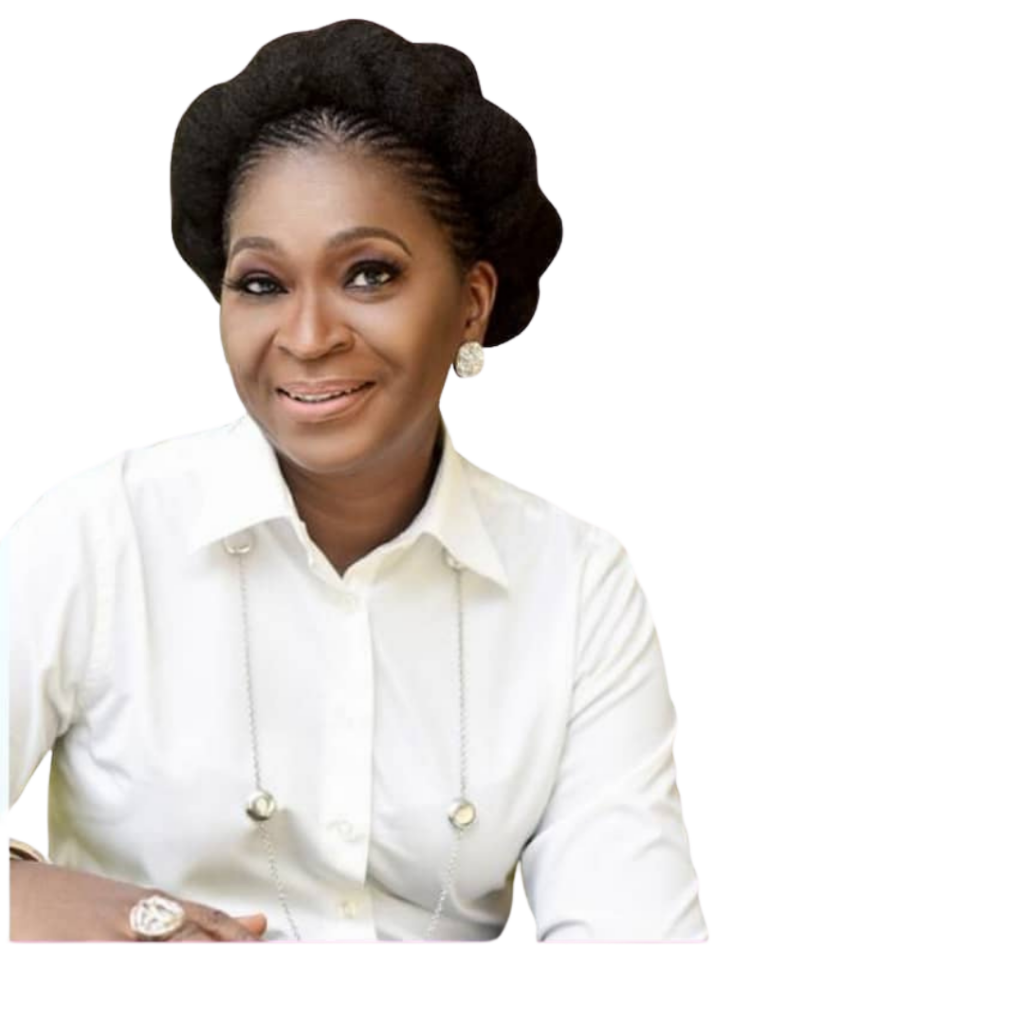 Nkoyo Rapu A lawyer by profession, Nkoyo Rapu's strong calling and passion for education and development motivated her to establish the Bethesda Child Support Agency, a not-for-profit organisation currently running four schools in extremely poor neighbourhoods of Lagos, with over 600 students on scholarships.
She has encountered many less priviledged children with talents and skills that can be converted to wealth creation. Her Foundation,Freedom Foundation, has spearheaded numerous projects that empower youths who desire to have better lives through formal and non-formal education.is a lawyer, an author, a pastor and a woman of diverse interests and skills. A passion for education and a desire to support the less privileged led to her establishing the Bethesda Child Support Agency in 2001. The primary focus of the agency is to address generational poverty by providing free education through the Bethesda Nursery and Primary schools that were set up in places such as Ikota, Ijaiye-Ojokoro, Bariga and Matogun in Lagos and Ogun states.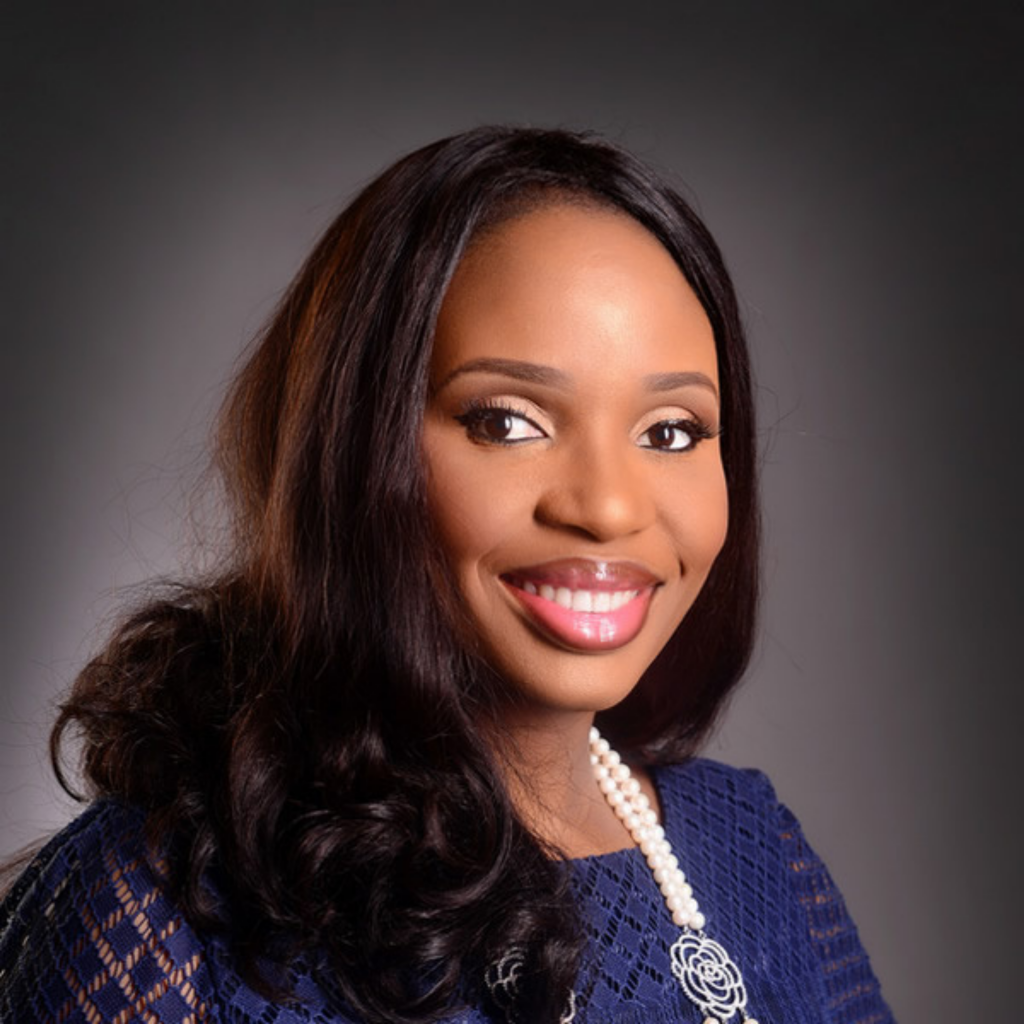 Nomthi Odukoya is an educationist, life coach and writer.. She is the Chairperson of Fountain Initiative for Social Development (FISD), a faith-based, non-profit organization committed to entrepreneurial development and empowerment of underprivileged individuals and communities across Nigeria. Pastor (Mrs.) Nomthi Odukoya is the Founder and Chairman of Funda Wazi Foundation, a non-profit organization committed to providing child-friendly resources and trainings to equip children and adults with a view to ensuring children's safety and wellbeing.
She is the Associate Senior Pastor of The Fountain of Life Church, Lagos, Nigeria under the leadership of her husband, Pastor Taiwo Odukoya. Pastor Nomthi, as she is fondly called, is passionate about building wholesome and integrated family life with focus on raising Godly (spiritual) and socially responsible children. She ministers hope and healing to women of different strata (singles, married, single parents, etc.)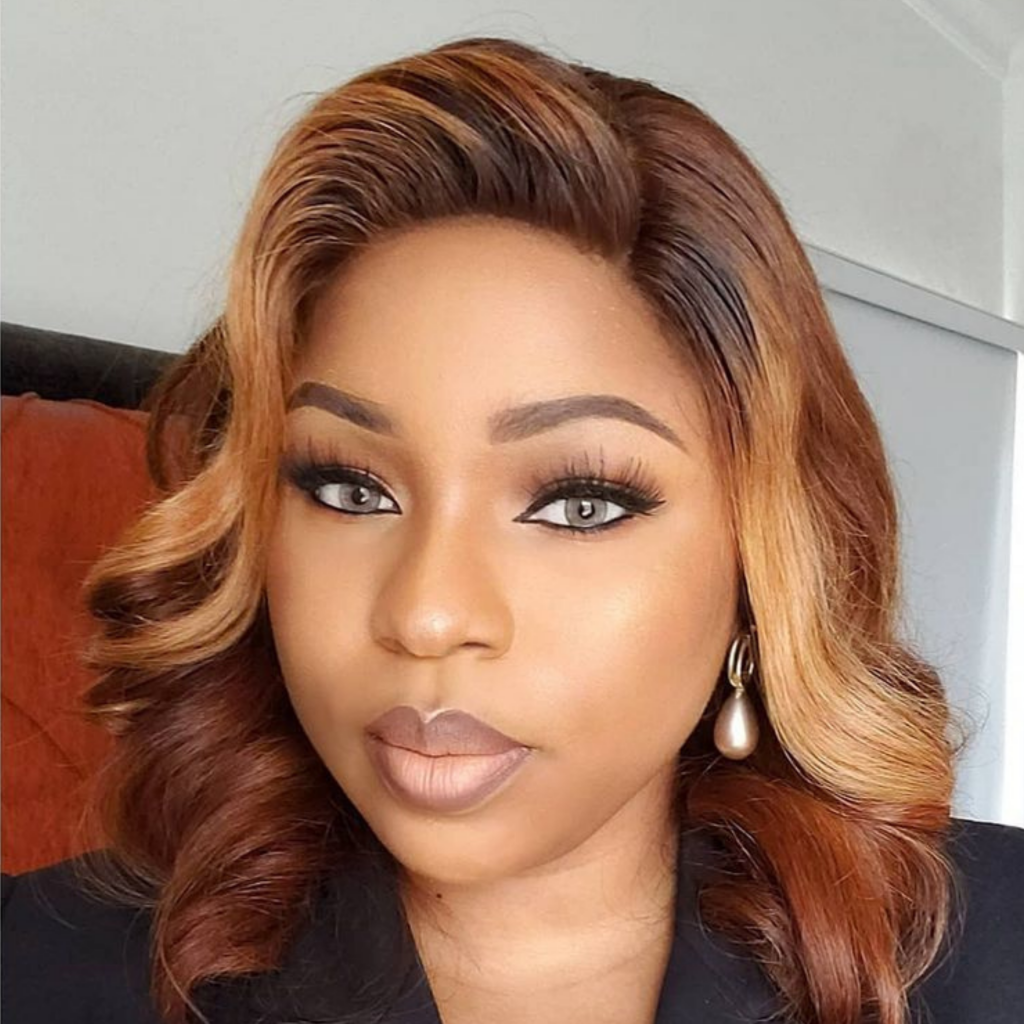 Obis Oragwu is a Sales expert, Resale Entrepreneur and Fashion Influencer with over 10 years experience in the petroleum, software and fashion industry. She is the founder Wardrobe Merchant, a brand she built by combining her love for fashion and all things beauty, a resale company that helps individuals and businesses make money from their Wardrobes or Stores.
As a style Maestro, Obis has also created a community of over 99,000 married and single women to connect, learn, engage and encourage one another and be inspired through fashion and beauty. She has been numerously nominated and awarded as one of Nigeria's top brand influencers and Fashion Entrepreneurs. And recently been featured in Guardian Woman as Nigeria's top 100 most inspiring women by YNaija and Leading Ladies.
Oluwatosin Olaseinde is the founder of Money Africa, a financial literacy platform (EdTech) born out of the need to do more and the ability to turn her passion into a business, and Ladda, a one-stop investment platform that gives you access to an array of products including Savings, Mutual funds and Stocks (Fintech).
She is also one of LinkedIn's Top Voices in Finance and Economy.
Oluwatosin holds a Bachelor's degree in Accounting from the University of Johannesburg and started her career at an audit firm in the city where she worked and learned for 3 years. At the audit firm, Oluwatosin was managing large teams auditing companies listed on the Johannesburg Stock Exchange.
She continued to learn by contesting in CNBC Africa's Top Trader in South Africa where she was one of 8 contestants who traded on the Johannesburg Stock Exchange with virtual cash of R100,000.00.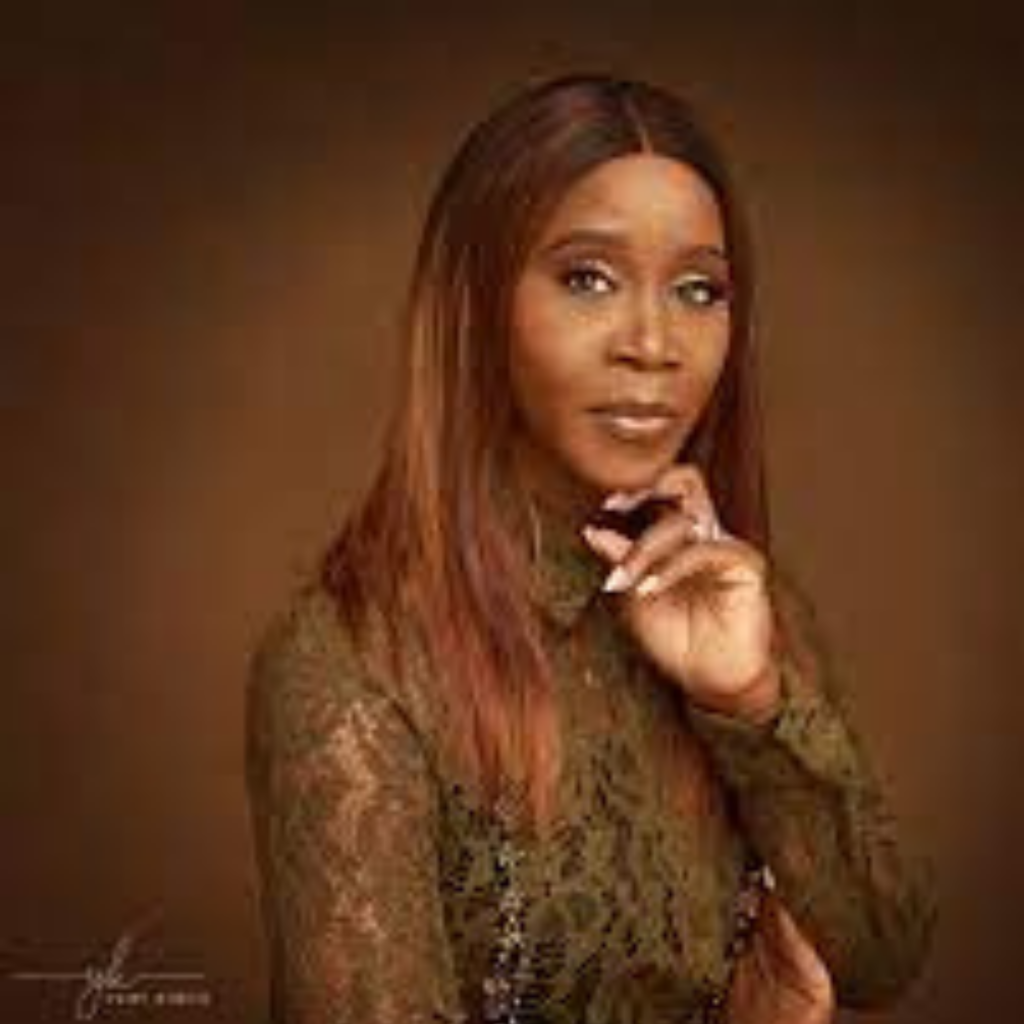 Odunayo Sanya has 24 years of postgraduate work experience in the Education, Banking, Development and Telecommunication sectors in Nigeria. She currently serves as the General Manager, Planning and Customer Management at MTN Nigeria. Prior to this, she served as the Ag. Executive Secretary of the MTN Nigeria Foundation where she led the team to deliver on strategic projects in alignment with the Sustainable Development Goals, National priorities and the Company's CSR objectives. She joined MTN Nigeria in 2005, and has overseen various customer experience initiatives which have contributed to the creation of a differentiated customer experience for MTN customers.
In 2019, Odunayo received the Marketing World 'Customer Service Thought Leader Award' in Accra, Ghana. She was the 2019 Global Leadership Program Speaker at the Coventry University in the United Kingdom.
Oluwatoyin is an award-winning manufacturer of naturally-enriched baby and toddler cereals using Nigerian local crops. She creates unique recipes aimed at reducing malnutrition in Africa.
She creates food artworks and meal plans to promote adequate nutrition for children, and for nutrition-focused companies. She was the First Runner-up at the Samsung Food Art Competition in May 2016.
Her company, Augustsecrets Nigeria, started in July 2016 from her kitchen, Today it currently reaches over 100,000 mothers across 23 cities using a women-only distribution network across Nigeria, Ghana, UK & USA, from their small factory.
Omolola Lipede is an excellence-driven Economist and Data Analyst with a progressive mindset to engender business growth for firms in Nigeria and Africa. She is highly experienced in the implementation of projects while collaborating and managing team efforts to achieve strategic organizational goals.
She aspires to grow organizations through data-driven strategy while harnessing her potentials for growth. Omolola is actively engaged in activities, research, and policy formulation relating to quality education, poverty eradication, inclusive growth, and labour outcomes.
Omolola Oladimeji is a Professional Media Practitioner with over 25 years post graduate experience. Her area of core competency includes writing, Editing, Strategic media marketing, planning, buying, syndication.
Right from when she started working, she has gathered experience from the Newsroom, Human Resources, Marketing and general administration.
Presently the Business Manager at Silverbird Communications Limited Abuja, Omolola also has interests in multi-sectorial training with emphasis on Capacity building and manpower development.
She is determined and enthusiastic, and have developed good planning & organizational skills over time.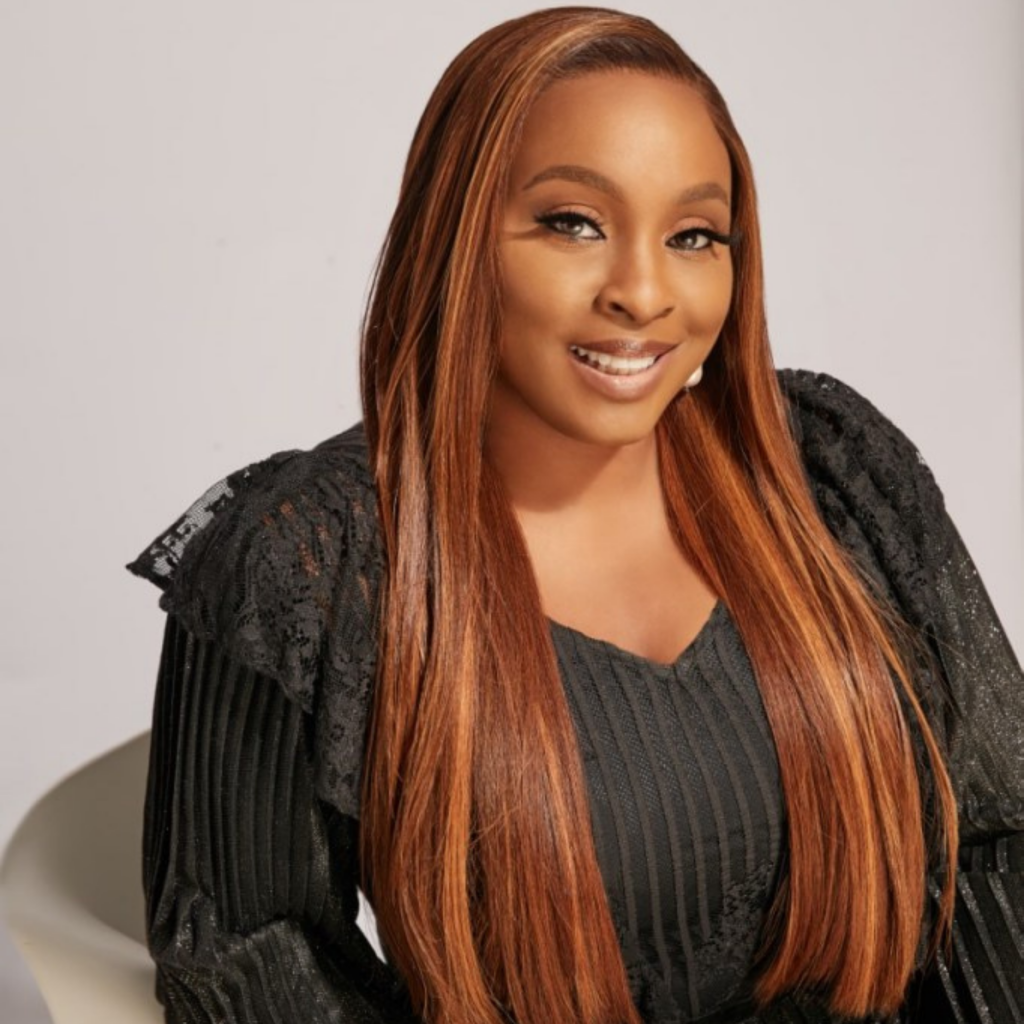 Osayi Alile is a quintessential leader with over 20 years in the Small and Medium Enterprise (SME) and the third sector with a wide array of experience covering International Development, Business and Philanthropic Management, Fundraising and Sustainability.
Her degrees in Sociology and Public Administration from Rutgers University, New Jersey prepared her to be a catalyst for change as she has revolutionised the non- profit sector in Nigeria and beyond. She possesses Executive Certifications from LBS (Nigeria), IMD, Cranfield, Harvard University and YALE. She is also a member of the Institute of Directors, Nigeria , CIBN (Chartered Institute of Bankers of Nigeria) Mentoring Advisory Committee, LBS Nigeria Non profit Senior Management Fellow , ANDE Executive Committee, Council Member, LCCI (Lagos Chamber of Commerce and Industry) and Member TheBoardroom Africa.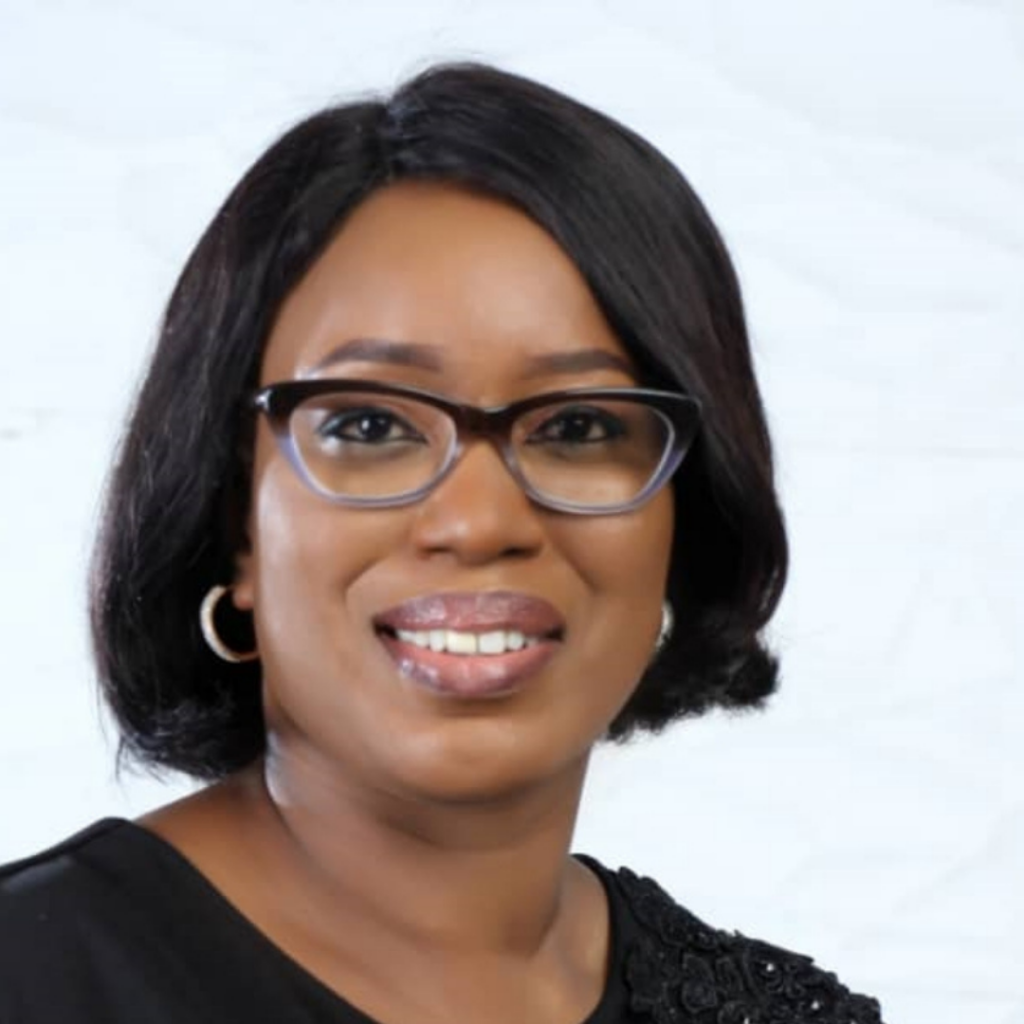 Olayemi Mobolaji Ibrahim is currently the Head Business Planning and Development within the Corporate Banking Group of First Bank Nigeria Limited.
Olayemi holds a Bachelor Degree of Science in Microbiology from the Nigerian premier university, University of Ibadan, and an Executive Diploma in English Language from the Nigeria foremost University, University of Lagos. She has attended many trainings on Leadership Series in Ghana, South Africa and the prestigious Lagos Business School, LBS.
The Microbiologist who turned a Banker loves to render Godly service to humanity which is positively felt in her social settings ranging from Church to Friends and Work place. 
She is an active member of FWN, FirstBank Women Network and also Vice President PowerWoman Network Management team.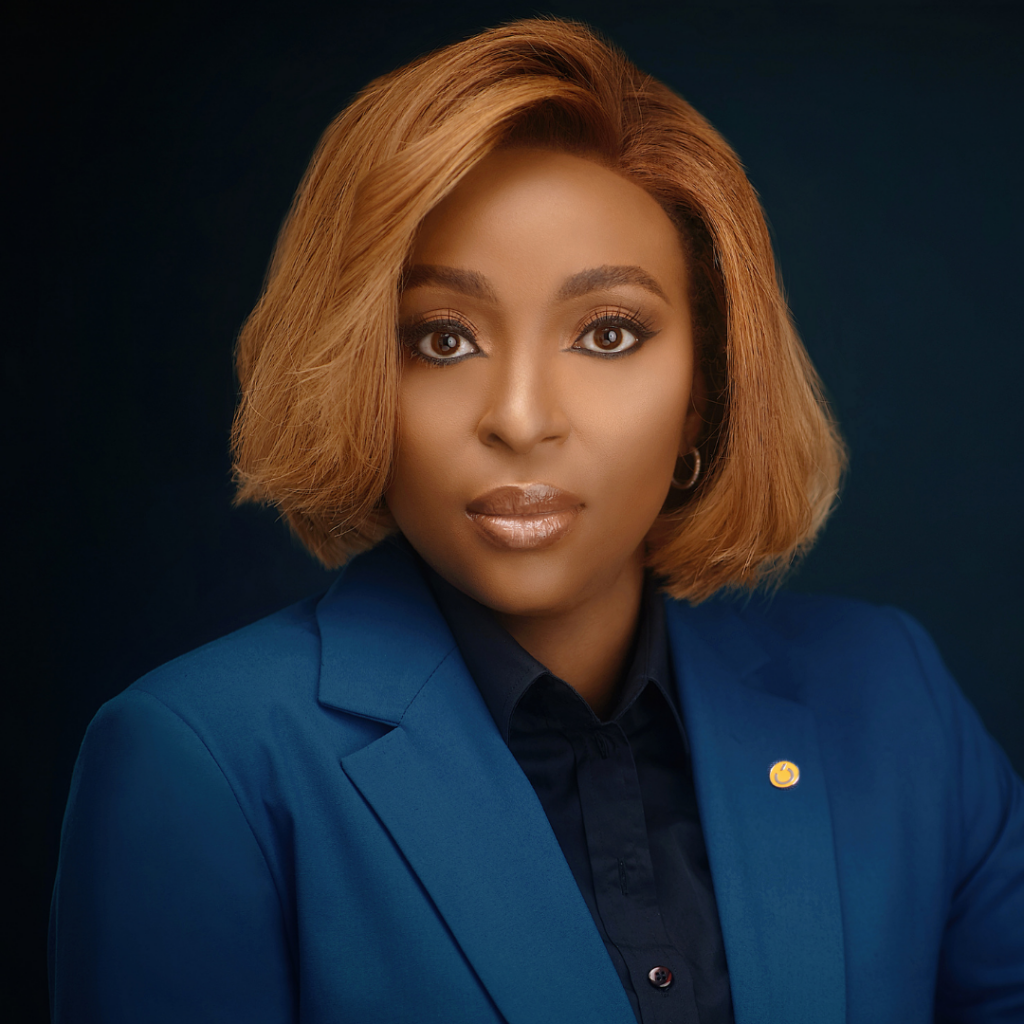 Owen Omogiafo is the President/ Chief Executive Officer of Transnational Corporation of Nigeria Plc (Transcorp). She has over two decades of corporate experience in organizational development, human capital management, banking, change management, hospitality, and energy.
Owen is a member of the Board of Trustees of the Association of Power Generation Companies (APGC) in Nigeria and a Director on the Board of Avon Healthcare Limited and Board Audit & Governance, in a Non-Executive capacity. She holds a B.Sc. in Sociology & Anthropology from the University of Benin, M.Sc. in Human Resource Management from the London School of Economics and Political Science, and an alumnus of the Lagos Business School and IESE Business School, Spain. She is also a member of the Chartered Institute of Personnel and Development, UK, a certified Change Manager with the Prosci Institute, USA, a member of the Institute of Directors (IoD) Nigeria.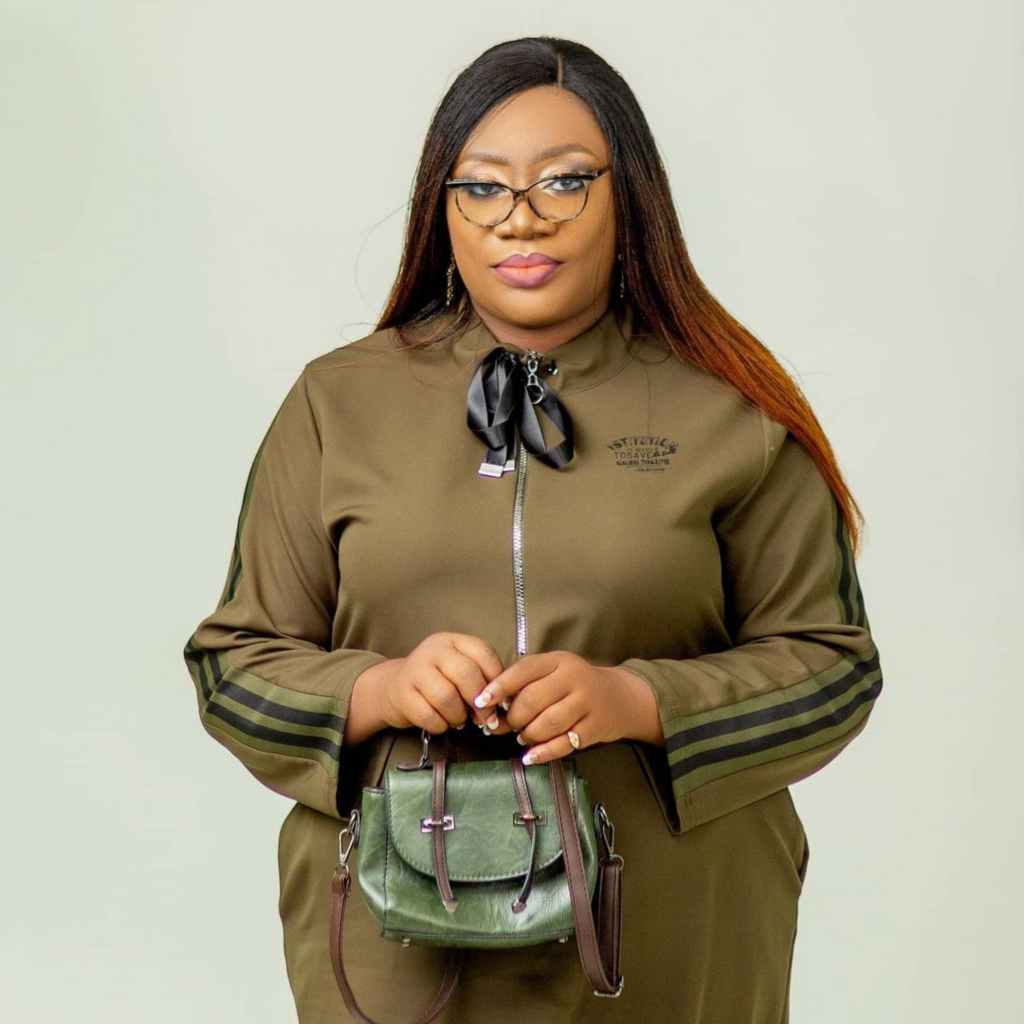 Patience Bamidele Amaebite
Patience Bamidele Amaebite is a trusted authority in the area of life, business and personal branding; an intense looking woman (do not worry, she is actually harmless) with a CALL to help individuals and teams gain Mastery of their Mind, Message, Market and Money Game'. She is a certified business, branding and life coach who helps women make the transition from full-time-mom, stay-at-home-wife, unemployed woman or unsatisfied career woman to successful entrepreneur! Dele started her coaching business in 2015 and has been completely committed to helping women, ready to embrace possibilities and move ahead in their lives, career and business.
 She spent over 22 years as an accountant, process and HR expert in the Oil & Gas Exploration Industry. Today, she offers a wide range of coaching programs and services, from individual coaching, corporate coaching, executive coaching, and trainings to seminars and keynote speeches. She is an author, sought-after keynote speaker and personal/business growth expert who works with organizations, people and groups of all kinds.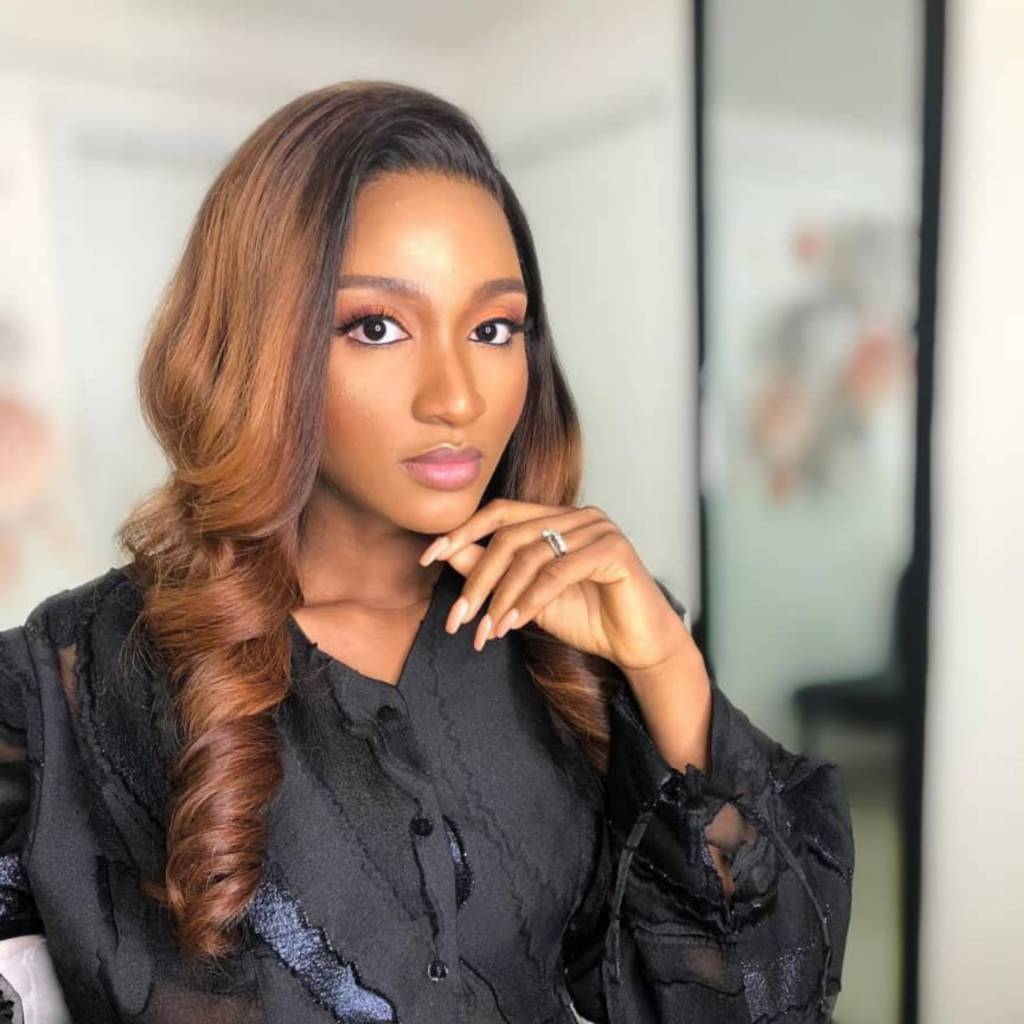 Powede Eniola Awujo is an embodiment of achievements. A serial beauty queen who has proven beyond doubt that she is not only beautiful but a braniac.
 Powede, who was born on the 22nd of November, 1991 and hails from Bayelsa State was the Winner of Miss University Nigeria and Miss University Africa in 2013. As if that isn't enough, she was also later crowned MGBN Miss Tourism in 2013. She has proven to us with her numerous achievements that she is more than just a beauty queen. It is important to know that Powede is a registered nurse, a certified pilot, the founder of Tods and Kids and also runs a foundation called Powede Lawrence Foundation.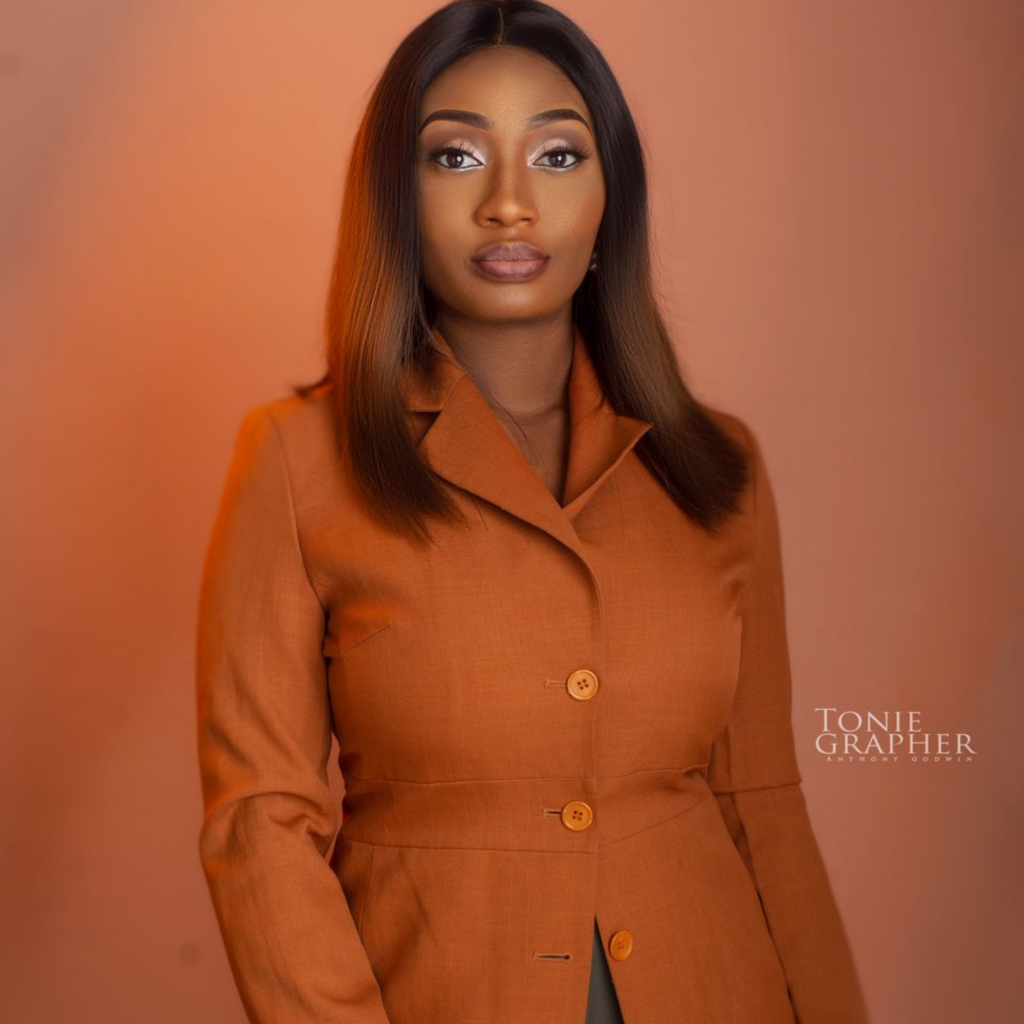 Precious Eniayekan Precious Eniayekan is an entrepreneur, humanitarian, public speaker, coach, digital marketing expert and a writer.
A passionate social entrepreneur, Precious founded and serves as Lead Volunteer for The Stellar Initiative, a non-profit organisation dedicated to raising exceptional leaders, equipped and fit for world leadership. 
Raquel Daniel is a social entrepreneur and a development practitioner with over 10 years' experience in the development space in Nigeria. 
Passionate about social work, she has mobilized over 3,000 volunteers across three States in Nigeria to implement projects targeted at children in marginalized communities, focusing on education and sexual & reproductive health for girls through Beyond the Classroom Foundation.
Environment Secretariat of the Presidential Enabling Business Environment Council (in the office of the Vice President)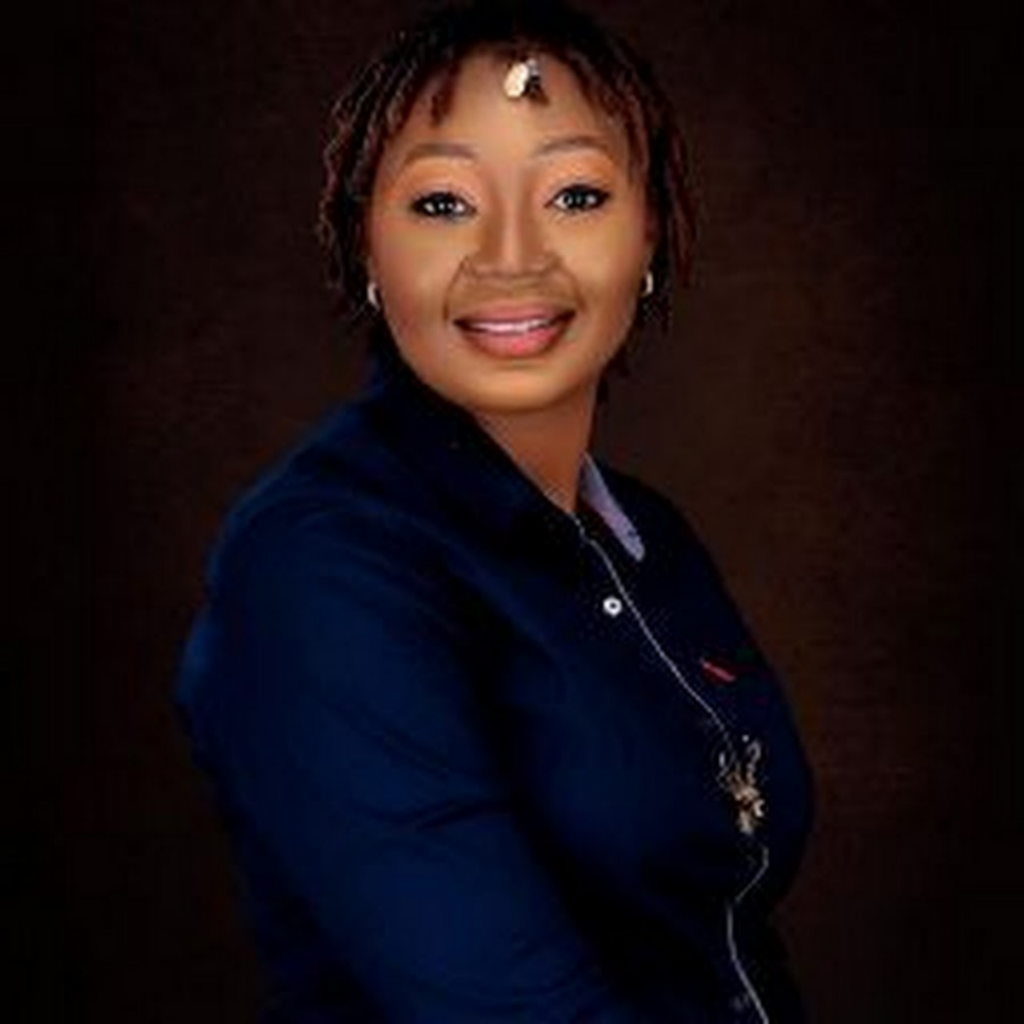 Sarah Olabisi Fagoyinbo is an Agribusiness Professional with vast experience in the Agri Value chain from Production to shelf. Sarah is an Ambassador for Food Systems at Thought for Food Foundation and a former Regional Aquaculture Technical Manager at Olam Group -Animal Feed & Protein. A practicing farmer and a friend of farmers. A teacher and Facilitator with a special concentration on small to medium scale farmers predominantly in rural and suburban areas, she has special interests in women and youths in Agriculture.
Olabisi is an Agriculture Professional in the Aquaculture and Agri-food value chain and an advocate for Youth and Gender-inclusive agri-food value chain. I am in the MSc. Agriculture and Development program at the University of Reading which is Britain's Leading Center for Agriculture. I will complete my master's in September 2021 in addition to a Bachelor of Agriculture in Animal Production & Health Sciences. I have about 5 years professional work experience in the aquaculture value chain, animal feed and protein business inclusive, and about 10 years experience in catfish/tilapia farming. My MSc dissertation is "The AU Blue Economy: Nigerian Government Strategies to Strengthen Aquaculture for Livelihoods Improvement. – A Review of the Catfish and Tilapia Value Chain in Lagos and Ekiti States." I also founded Frontier Harvesters, an agribusiness management company that partners with experts to connect providers of services and agribusinesses with clients in the agribusiness industry.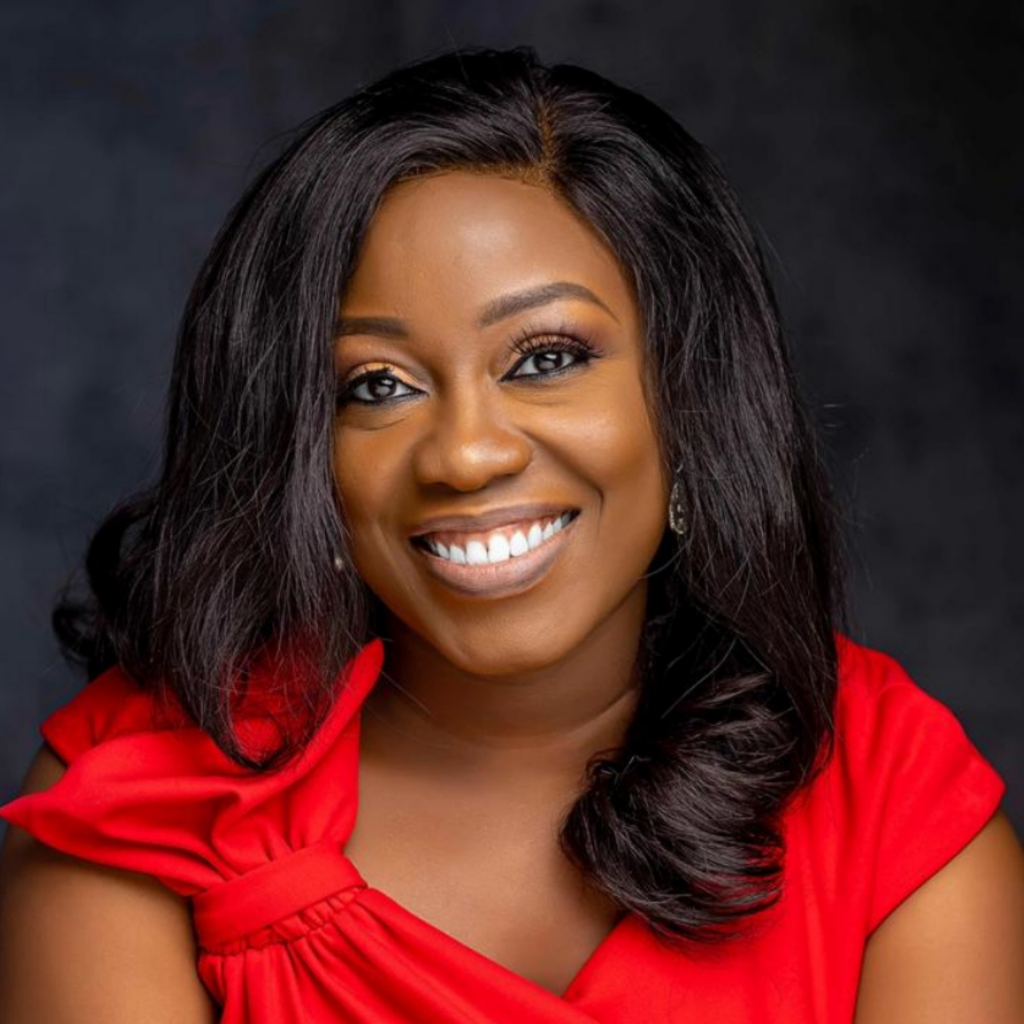 Sayo Jimi-Oluseye is a certified and resourceful HR professional known for leading and emerging strategic vision in organizations. She delivers a range of unique policy interpretation, advising on recruitment plans, and consultation on general HR issues. She has deployed her expertise in creating tremendous organizational results for both national and multinational firms, including BG Nigeria, Triton Aviation and more recently Niger Delta Exploration & Production. She currently serves as the Senior HR Executive at ND Western.
She has a BA, in Information Studies and Sociology from the University of Ghana but her passion for people led her into Human Resources taking a certification in Personnel Practice (CIPD), from Walsall College, and an MSc in Management & Human Resource Management, from the Birmingham City University, United kingdom. She has a drive for harnessing the potentials of the future workforce by coaching, mentoring, and sponsoring young adults. She is the convener of a social initiative, Vida Ninos, an initiative that helps less privileged children find purpose in life.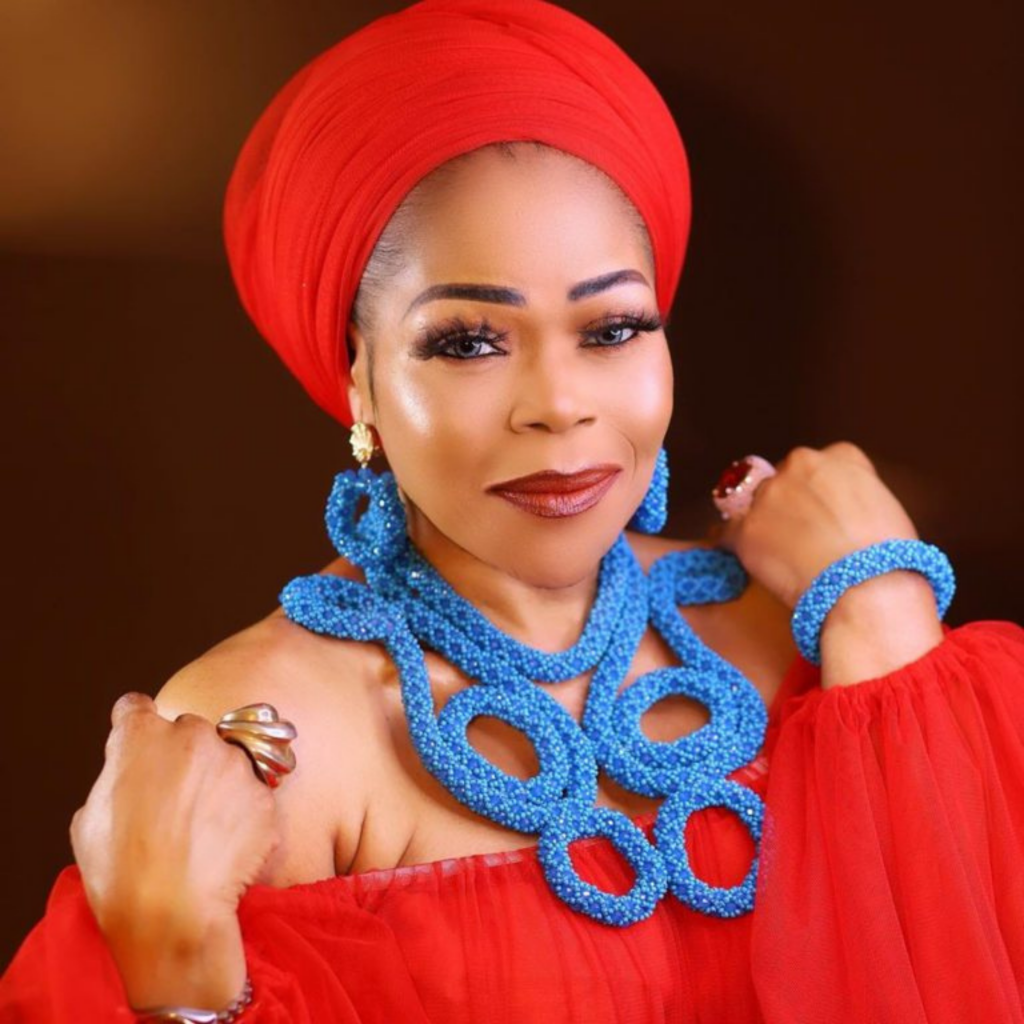 Shaffy Bello, is an actress and believes that she can still be herself as a career woman, a wife, and a mother. She is passionate about her wiliness to give.
Shaffy Bello has proven herself to be a phenomenal actress and icon in the Nigerian entertainment industry. She is a former pop singer known for featuring vocals in the 1970 hit song, 'Love me jeje, Love me Tender' which made its waves in the 80s. More than 20 years after, Shaffy Bello is still a powerful figure who does not seem to be waning anytime soon. Aside from her image as a singer, Shaffy has also taken part in many best Nigerian movies.
Solape Akinpelu is the founder of HerVest, a social enterprise based in Lagos, providing financial inclusion for women and women-owned businesses in Lagos, Nigeria. The company has at its core the mission to improve women's lives by giving access to and use of financial services.
Solape is pro SDG5 and SDG10 (Sustainable Development Goals for ending gender and income inequality). She believes in achieving gender equality and reducing inequality through financial literacy and access. Solape's led HerVest teaches girls and women financial literacy as well as offer them free mentoring in other socio-economic areas through a network of volunteer, experienced women professionals.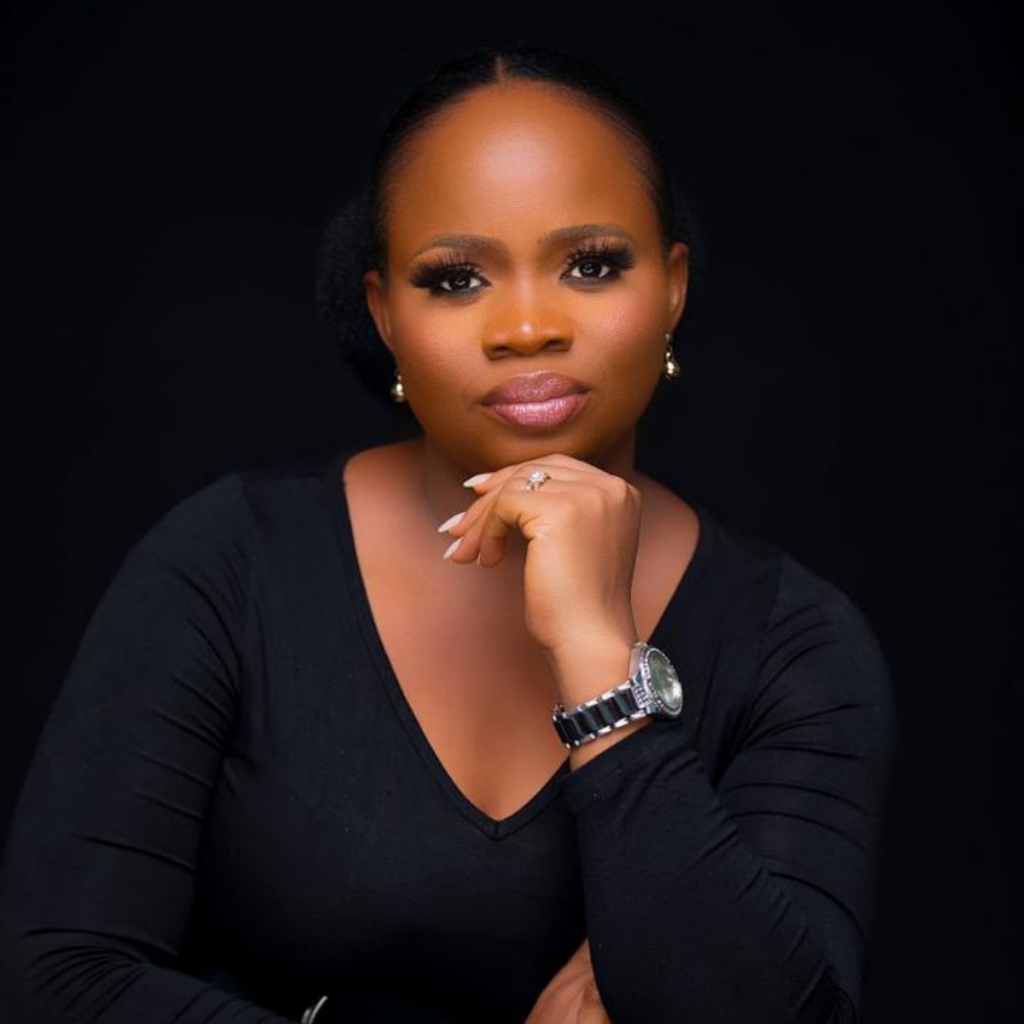 Sola Adesakin is a multi-dimensional Author, Speaker and Finance Expert, experienced and versatile Chartered Accountant with about 18 years hands-on experience on Personal and SMEs finance. She is a Personal Finance Coach, Trainer and Conference/Seminar Speaker. Through her blog and The Smart Stewards Academy, (www.smartstewards.com), She has helped many men and women bounce back from stress to rest and from debt to wealth.
Sola is the Managing Partner of BookSmart Financial Solutions; an SME friendly Accounting firm and also the Founder and Lead Coach of Smart Stewards; a platform for teaching sound principles on personal finance management especially for women. Through the Smart Investment Club, she has helped many Africans (mostly Nigerians), living across the world, jumpstart their journey to financial freedom using Investments as a tool and they have jointly invested over $2m in just about 18 months.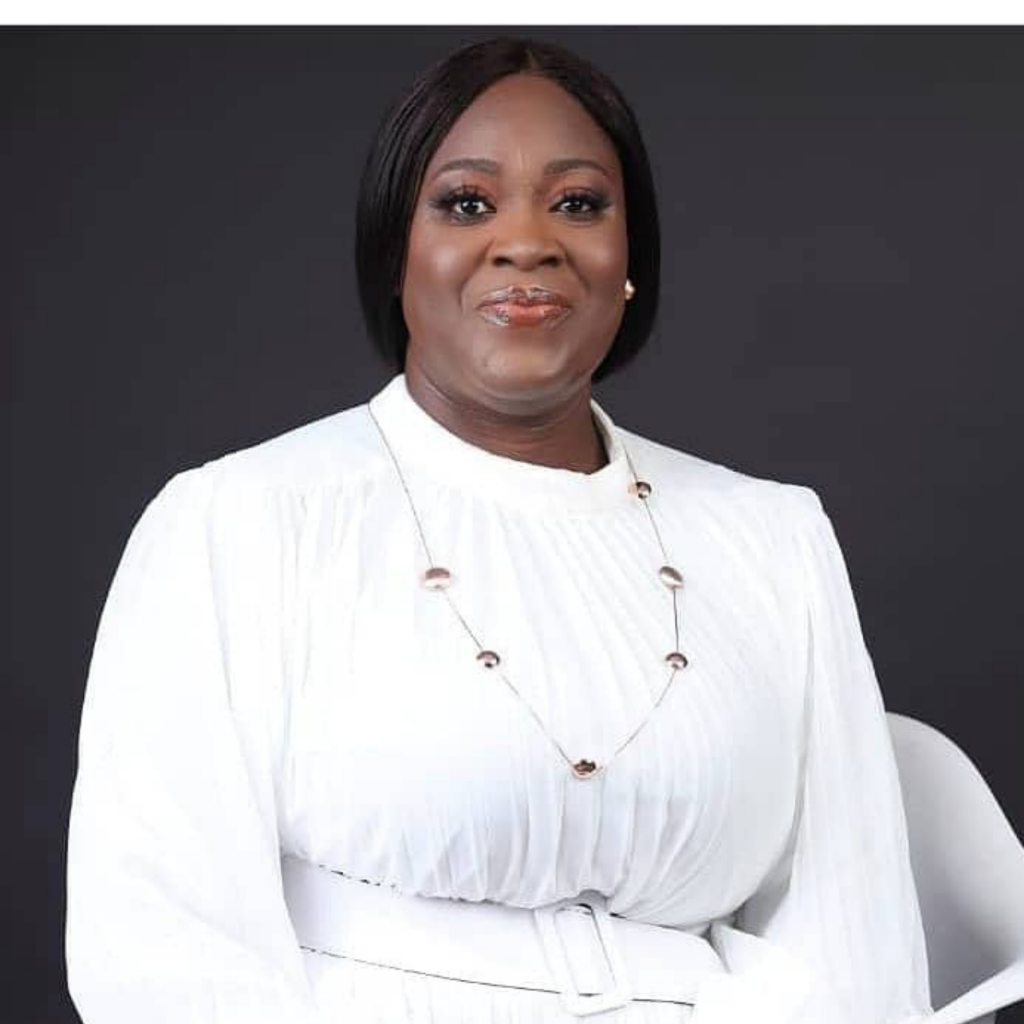 Taiwo Dayo – Abatan is a seasoned HR Specialist and currently the Group Head, Human Capital and Corporate Service , Primera Africa Finance Group. A Strategic Human Resource Manager, Trained Career Coach, People Management Leader, Business Leadership and Board Advisor and Globally Licensed HR Practitioner offering over 15 years core HR experience of leading Multi-Generational Workforce across the Insurance, Healthcare, Consulting and Financial Service Sphere with a Personal Commitment and Stride to "Build the Next Generation of HR and Business Leaders."
She has over the years developed competencies in Performance Management, People and Cultural Transformation, Learning and Development, Manpower Planning, Recruitment and Selection, Organizational Development and Employee Relations and her career spans different sectors of the Nigerian Economy. She currently oversees HR activities in 4 subsidiaries of the Organization across Nigeria and the West African Coast with a work force of over 4000.
Tara Fela-Durotoye is a Nigerian top beauty entrepreneur. She is the founder and CEO of the prestigious make-up brand, House of Tara International. Tara Fela-Durotoye is one of the pioneers of bridal makeup and has risen to a respected height in the makeup industry. She is a role model to most makeup artists and mentors, young business owners, across Africa through many platforms.Tara Fela-Durotoye started House of Tara International in 1998 at the age of 20 as an undergraduate in Lagos State University.
Tara Fela-Durotoye is a lawyer by education and a makeup artist by vocation who later trained at Charles Fox.  Tara came to limelight when she was featured in the Ovation Magazine as the make-up artist for Jumobi Adegbesan's wedding to Richard Mofe-Damijo. The society wedding brought her previous 3 years of entrepreneurship to spotlight.
House of Tara Academy has graduated over 1500 students who are employers of labour, beauty bloggers and a good number has gone ahead to work for international cosmetic brands.
Tewa Onasanya a Publisher and Mindset Stylist (coach), holds a BSc in Pharmacology from the University of Portsmouth, UK , a Diploma in Fashion Journalism from the College of Media and Publishing, West Sussex, UK, A certification in Mindfulness from Udemy and is the Founder / CEO of Exquisite Magazine Services Ltd, the publishers of Exquisite Magazine a Fashion, Beauty and Lifestyle Magazine for the unlimited woman.
Exquisite magazine organises the exquisite magazine cancer walk and the Smearit campaign, an event aimed at increasing the awareness for cervical and breast cancer and free screening for people. In 2009, exquisite magazine started an only female awards ceremony called the exquisite lady of the year (ELOY) awards, The ELOY awards is aimed at celebrating women of excellence in different fields, empowering, motivating and inspiring others and it holds every November. The ELOY awards also has a foundation which empowers women through access to grants, affordable finance and trainings.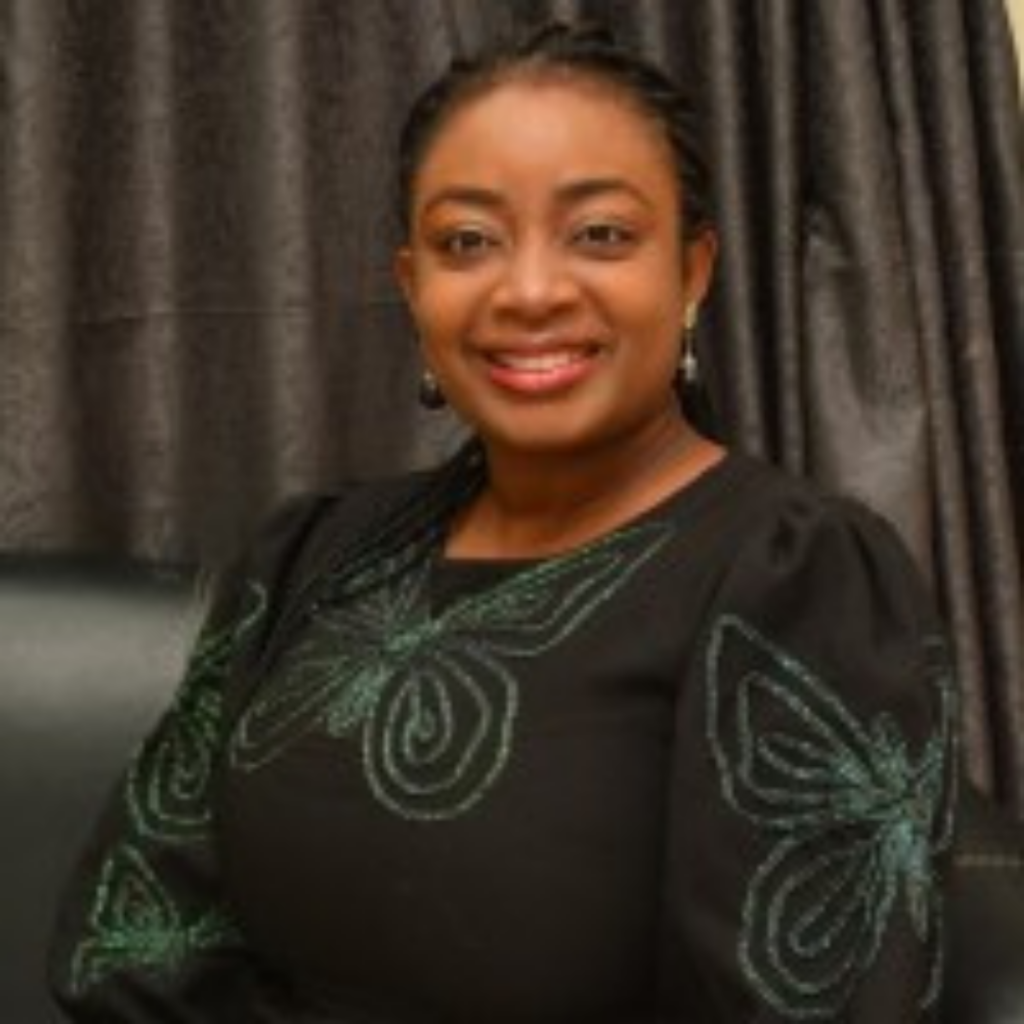 Titi Omisore graduated with a BA (Political Science), and an LLB from the University of Illinois, Champaign Urbana, and the University of Buckingham respectively. She thereafter, obtained her BL from the Nigerian Law School.
 She started her working career with Strachan Partners in 1993. In 1999 she attended Kings College, University of London where she obtained a Master's degree in Tax Law. Ms. Omisore returned to Strachan Partners where she was made a Partner, before joining Niger Delta Exploration and Production Plc in 2001.
She is currently the company secretary and Group Legal Adviser for Niger Delta Exploration & Production Plc.
Titilayo Oyinsan is a Professional Television Host and Segment Producer for Nigeria's Number 1 TV Breakfast Show, Wake Up Nigeria on TVC. She is also the Host of Nigeria's Biggest English Language Quiz Competition for Nigeria's Top 50 English Language Secondary school students called "Wordsmith. "Professional News Anchor, Voice-over Artist, Voice Actor, Audiobook Narrator. Diction Trainer.
With experience in the use of Octopus Systems for News Production and Broadcast. Harris, and Channel Pro for on-air Live Mixing. She has over 10 years of experience in Teleprompter News anchoring and Live reporting in the field.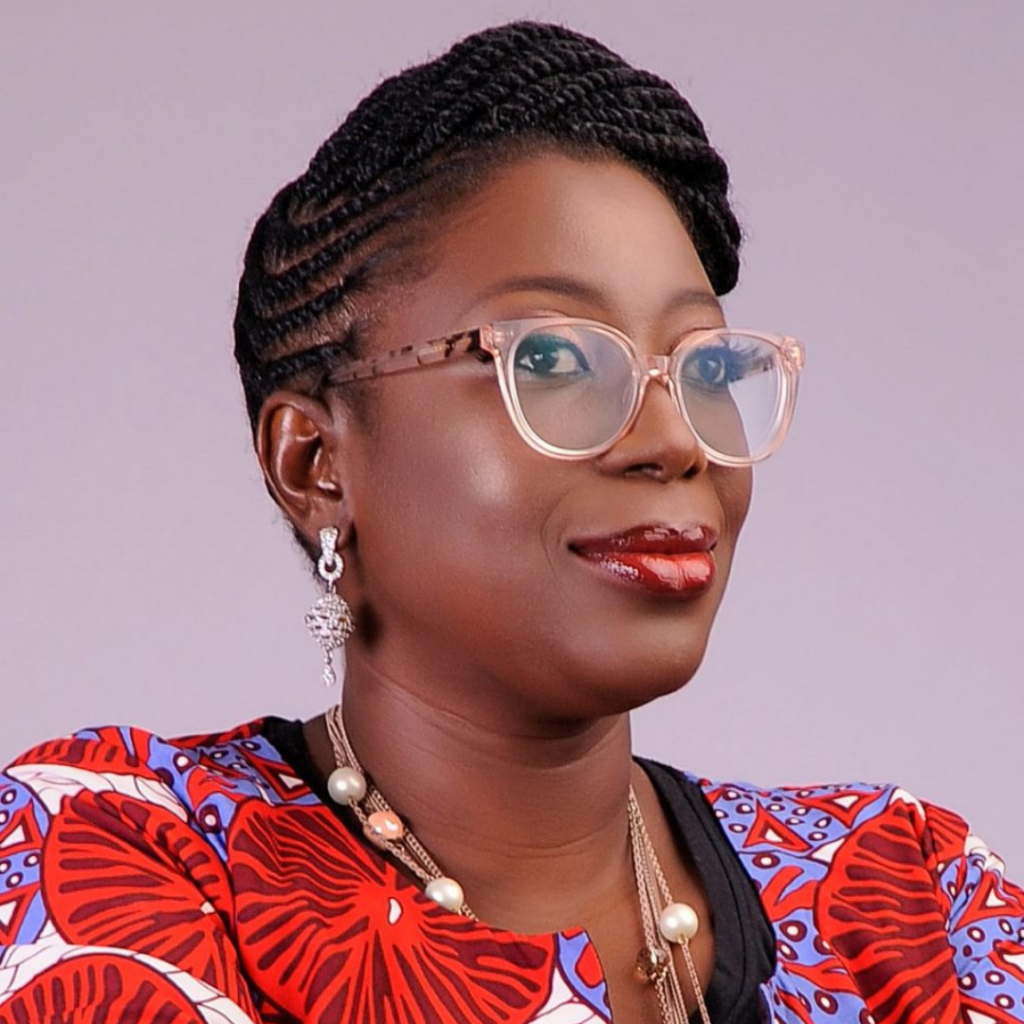 Titilope Adewusi is Co-Founder, 9IJAKIDS; an EduTech company founded by three Nigerian sisters, all passionate about revolutionizing the learning experience of kids, through play, repetition, and practice using fun learning games.
9ijakids has developed an online and mobile platform that helps children ages 3-13 years understand and retain knowledge as well as excel in their academics using interactive fun games. 9IJAKIDS is passionate about revolutionizing the learning experience of kids, using fun learning games. (Visit the 9ijakids website to learn more https://9ijakids.com.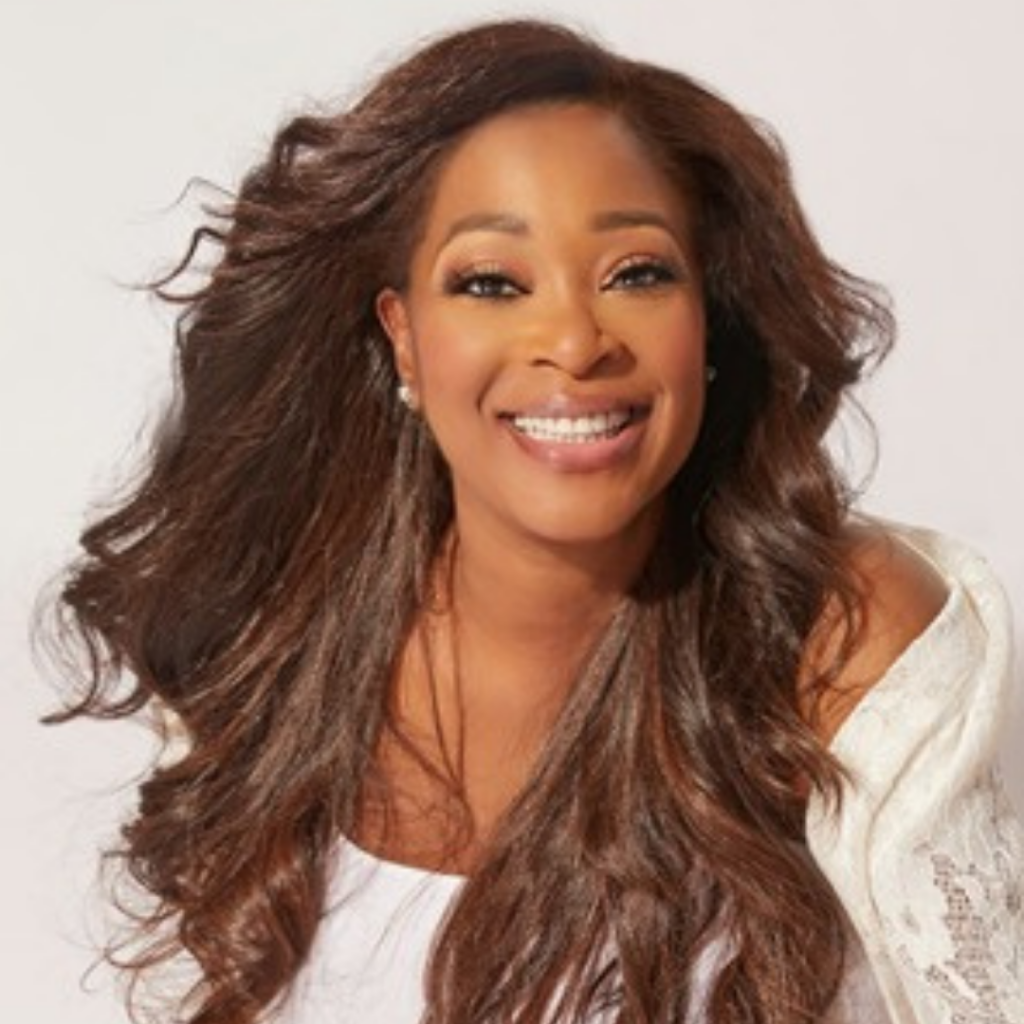 Tokunboh George Taylor draws upon over 25 years of experience in public relations and corporate communications to guide the office in providing strategic insight and counsel to clients.  She is well versed in the business operating landscape in Nigeria. Her areas of specialization include Public Relations, Community Relations, Advertising, Branding and Marketing in the Telecoms, Information Technology, Finance, Education, Energy, Oil & Gas Sector. She is experienced in Governance and Compliance, CSR Strategy and innovation Development.
Before joining H+K Strategies, Tokunboh spent over 14 years at integrated energy group Oando Plc. in Lagos where she was a part of the Group Leadership Council, heading up the Corporate Services, Corporate communications/CSR divisions along the way. Most recently she was Director of the Oando Foundation, establishing the foundation in Nigeria, US and UK and developing its framework and partnerships. Whilst at Oando Plc., she led the communications team for local and international fundraising  and the listing on the Johannesburg stock exchange.
Tomie Balogun is the Founder and current CEO of Vestract, a financial education, and technology company that provides financial education to millennials in Africa through the Green Investment club (TGIC) and connects them to vetted investment opportunities through Twelvevest, a Fintech platform.
She is a Certified Financial Education Instructor (CFEI) and the leading expert on how to start, manage and grow investment clubs. She created the Investment Club Framework (TM) to help young working professionals take advantage of the power of money and build wealth in the process.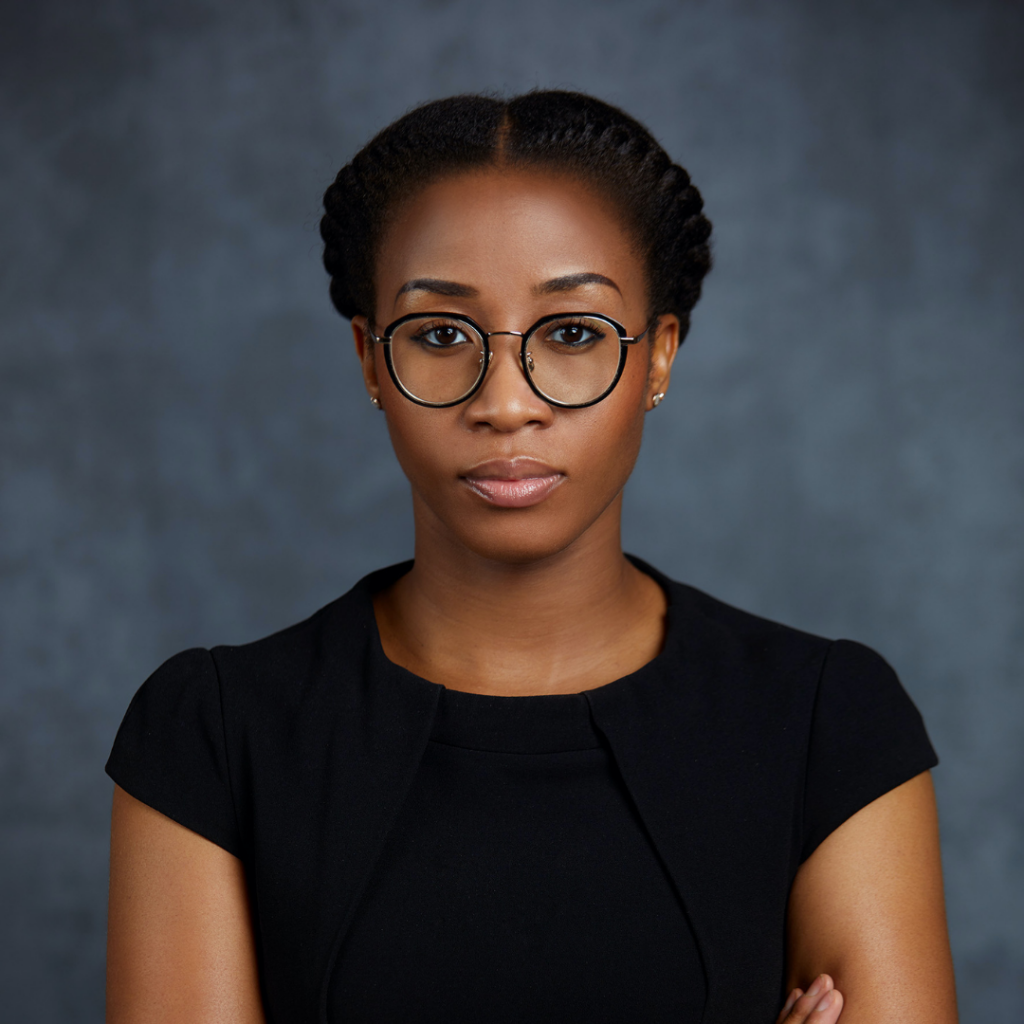 Tosin Oshinowo holds a Master's degree in Urban Design from the Bartlett School of Architecture, University College London.
She also studied architecture at the Architecture Association London. Since 2012, Oshinowo has been lead architect at the Lagos-based cmDesign Atelier (cmD+A). Prior to setting-up cmD+A, she worked in leading international practices like Skidmore Owing & Merril's LLP London and the Office of Metropolitan Architecture Rotterdam, where she was part of the team that designed a proposal for the 4th Mainland Bridge in 2008.
Upon returning to Lagos, she practiced at James Cubitt Architects and was team-lead on projects such as the master plan and corporate head office building for Nigeria LNG in Port Harcourt.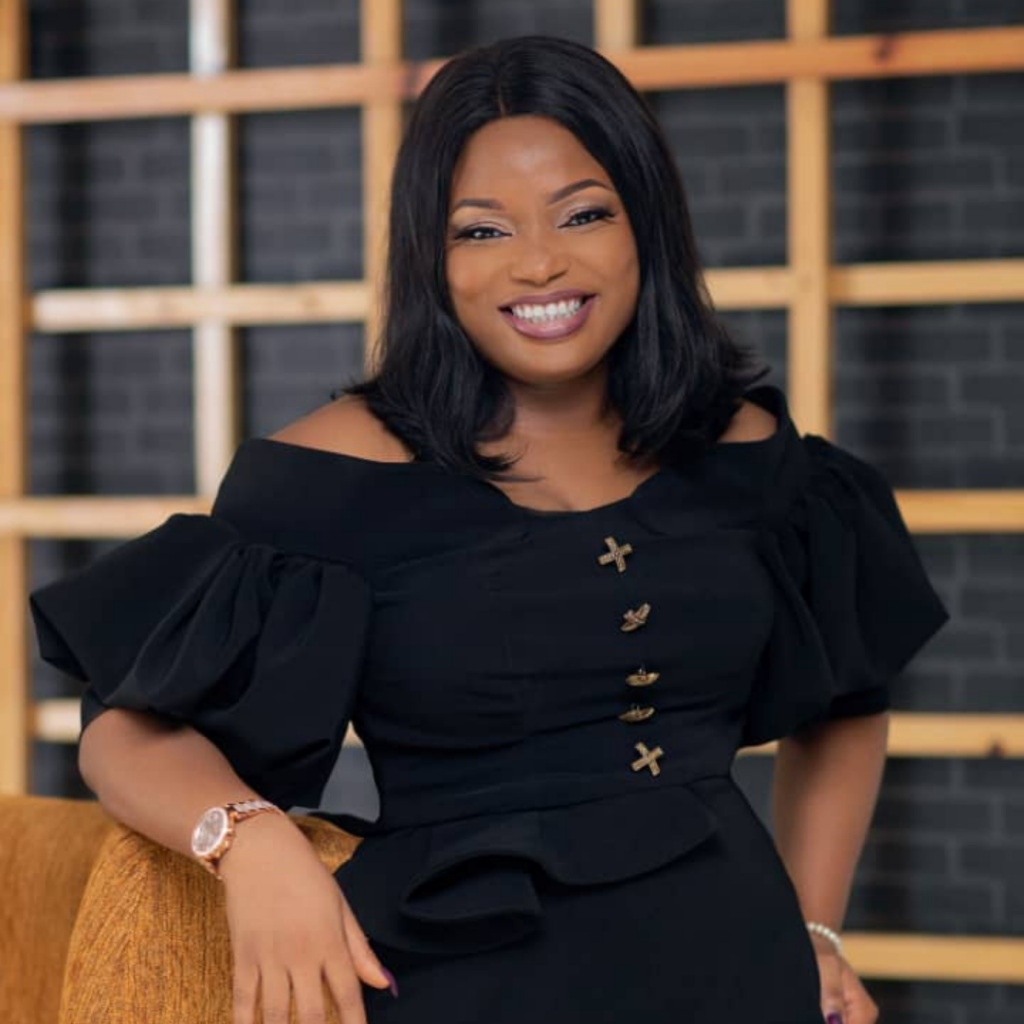 Tricia Olufemi – Olumide is the Lead Strategist of TriciaBiz and is recognized as one of Nigeria's most impactful marketing strategists, business and entrepreneurial coach, and expert in revenue and performance enhancement and acceleration.
Since she founded TriciaBiz, Tricia has significantly guided over 130,000 small and medium scale businesses in increasing the bottom lines in various industries worldwide and taught her clients how to effectively define their brands, develop custom-tailored marketing and sales strategies to grow into sustainable businesses. Tricia the 'Business Fixer" puts her genius to work helping high performing individuals start a business or grow existing businesses into profitable and sustainable brands.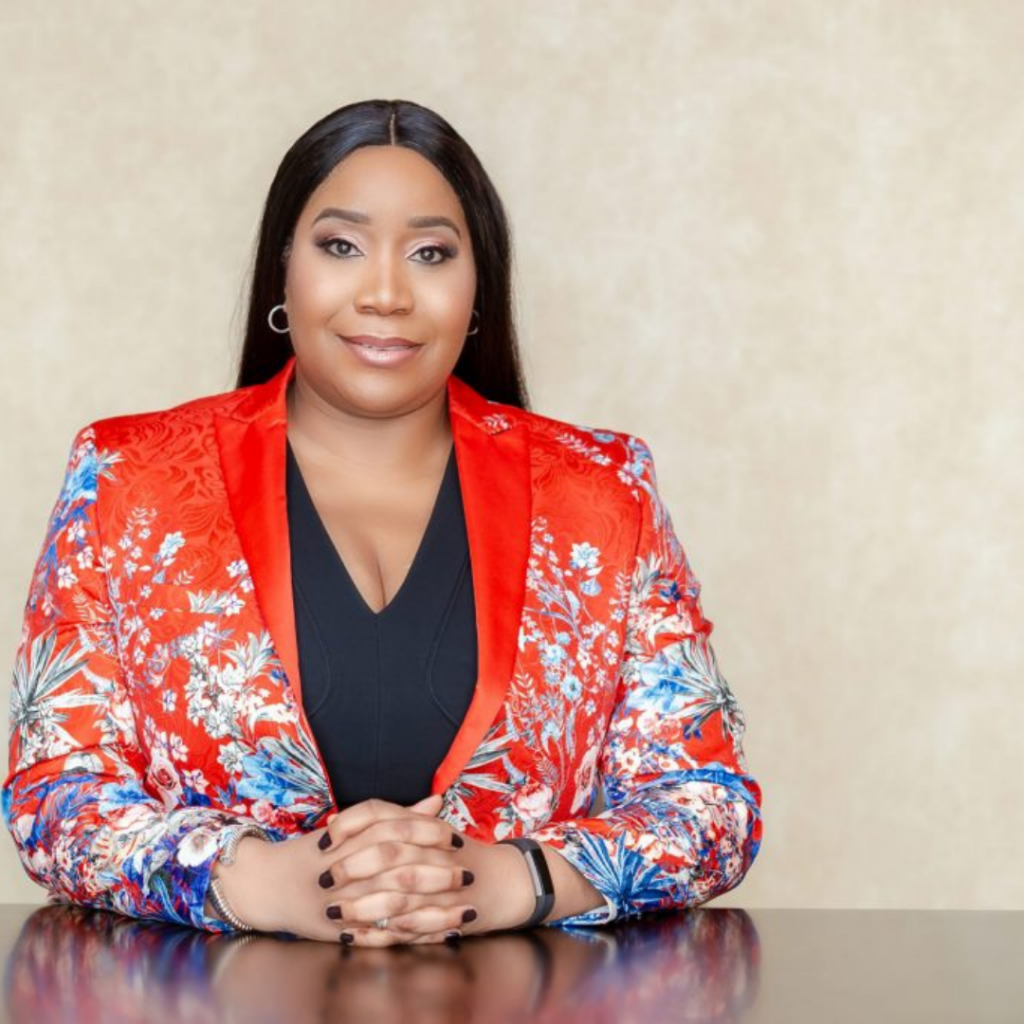 Uche Ofodile is a senior business leader with expertise in building businesses in emerging markets. With more than 15 years in CEO, CMO, and CCO roles, she has been the driving force behind transformative change in blue-chip mUche Ofodile is a senior business leader with expertise in building businesses in emerging markets. With more than 15 years in CEO, CMO, and CCO roles, she has been the driving force behind transformative change in blue-chip multinational companies.
Today, as the CEO of Lonestar Cell MTN, Uche is driving commercial growth and cultural change in a challenging, evolving industry. Known for harnessing the power of people to move businesses forward, Uche injects enthusiasm and accountability into an organization to create engaged, high-performing, and cohesive teams.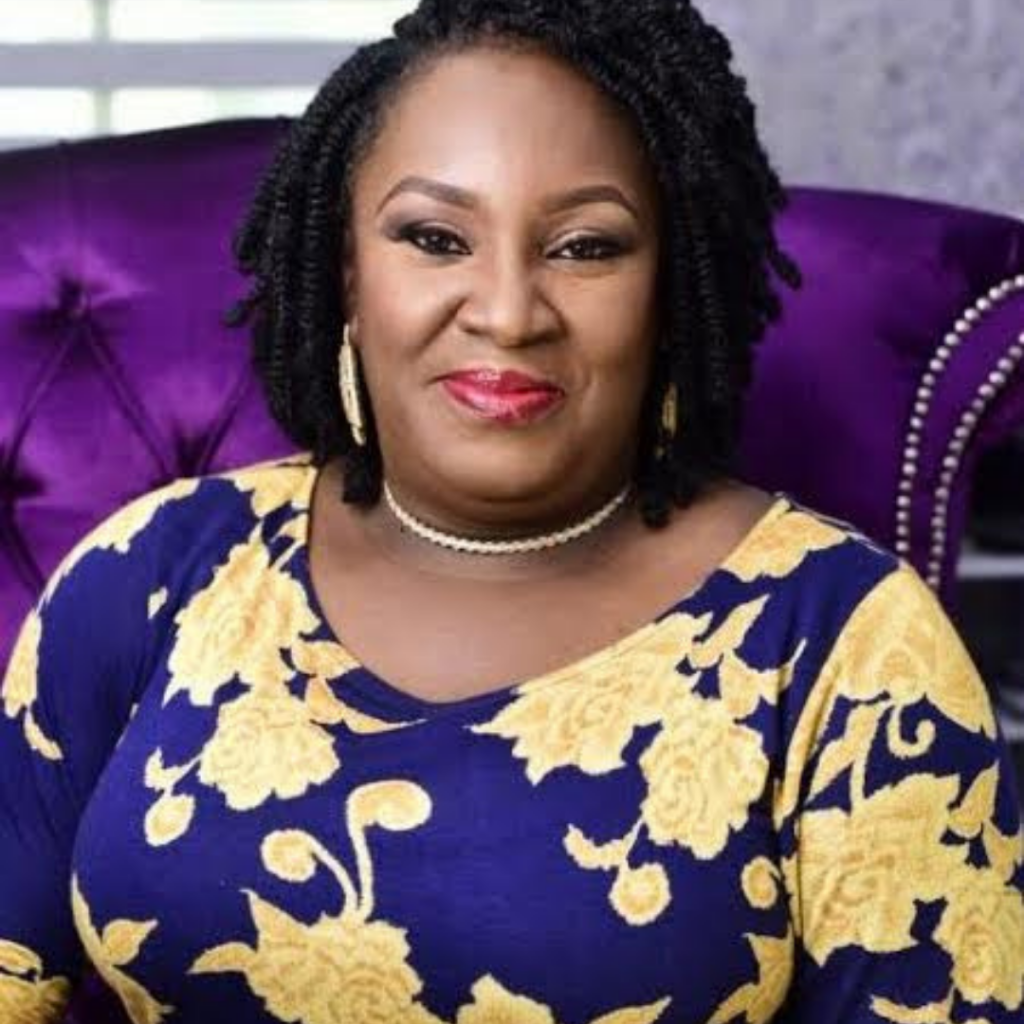 Amb. (Mrs.). Unyime-Ivy King is the Executive Director of the Save Our Women and Girls Foundation (SOW&G). The area of focus is to create social developmental awareness on issues that concern women and girls through  counselling,  mentoring, educating and building capacity.
Incorporated in 2016, the foundation has trained hundreds of women and children- and some men by empowering beneficiaries with several business development skills.She is a humanitarian worker, wife, mother, and an advocate for a return to Positive family values using social media to express her passion, because she believes that strong and stable societies emerge from positive family experiences.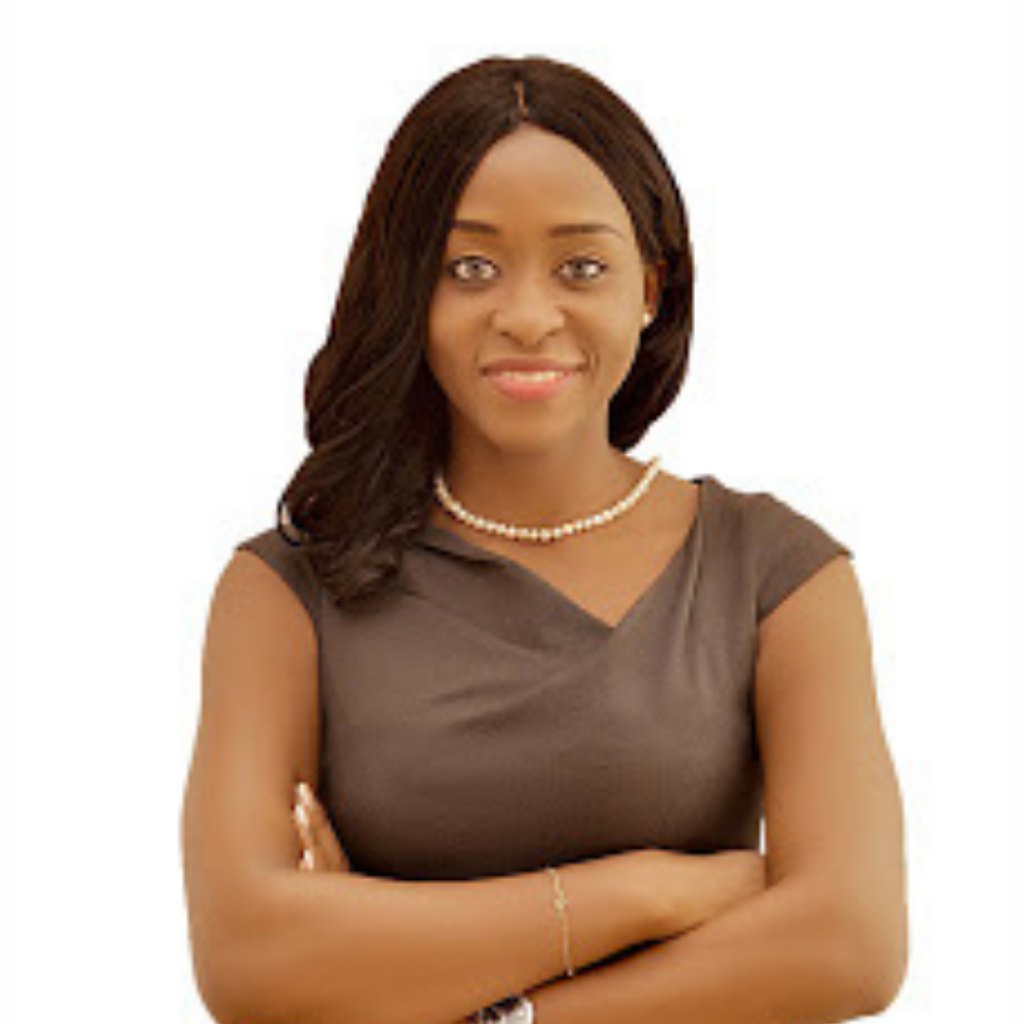 Ugochi Obidiegwu is a Social Development Strategist with a speciality in creating products, programmes and providing policy advisory on pressing development issues affecting young Africans. Her major work pillars are around ensuring child safety, reducing substance abuse in youths and providing strategy for social impact initiatives. She is the author of a child safety storybook series available in English and French, co-creator of an online safety game for children and a developer of social impact apps (The Safety Chic Compass and UProgramme).

Over 8000 children in Nigeria and Ghana have benefitted directly from her Train Them Young Initiative (#2TYI). Her books are self-published on Amazon and have sold in several countries. In order to reduce substance abuse, she rolled out a programme where she equips recovered drug users in the Northern part of the country with relevant digital skills to aid smooth reintegration into society.

Ugochi is a 2016 YALI Regional Leadership Centre Fellow, 2018 Tony Elumelu Entrepreneur, 2018 Mandela Washington Fellow and 2018/2019 Regional Advisory Board member of the Fellowship proffering advice to USAID and IREX on matters concerning the Fellowship. In 2020, she was listed alongside Ngozi Okonjo-Iweala, Angelique Kidjo, Peace Hyde and others on the WeForGood list of 100 women creating a better Africa in commemoration of International Women's Day. In 2021, her work in safety education during the pandemic was featured by the UN OHCHR. Her work has footprints in several countries and in both local and foreign media.
Vivian Oputa is a Medical Practitioner and Specialist in Aesthetic Medicine, Surgery and Dermatology. Her core focus is Corrective Skincare. She is the Medical Director of DermaCare Medical Ltd., She is also an Avid Writer, Wellness Coach and Anti-Ageing Medicine Expert.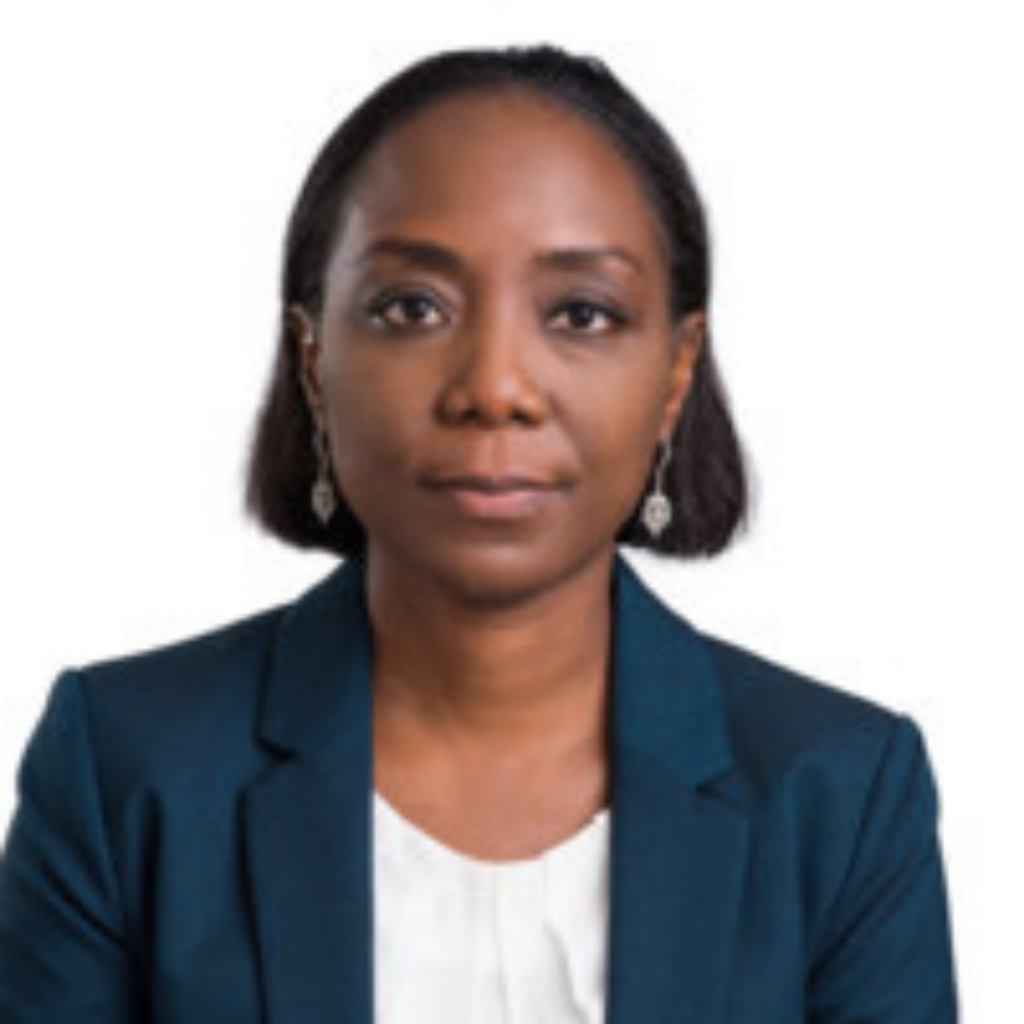 Yemisi Deji Bejide is the Chief Executive Officer at Standard Chartered Capital & Advisory Nigeria.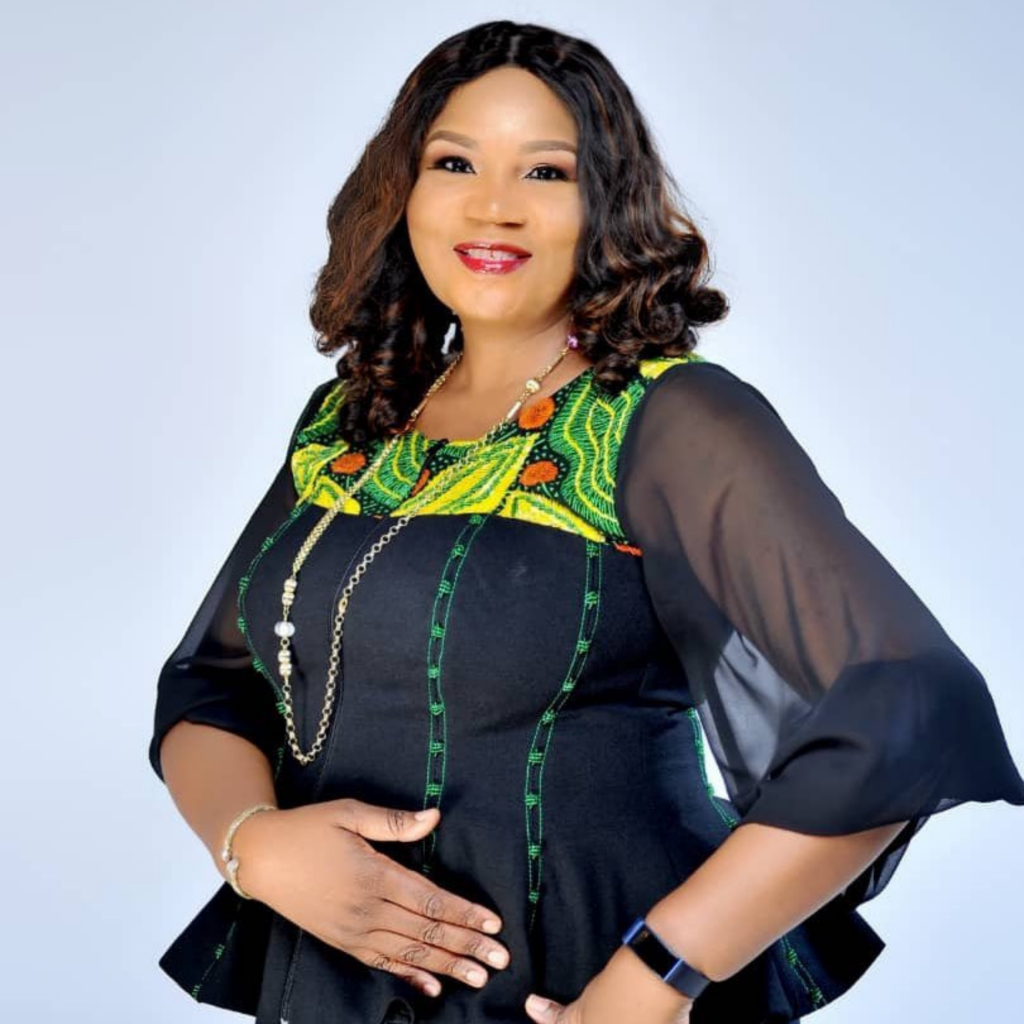 Yinka Ogunde is CEO Edumark Consult, She is a certified Coach, Trainer and Speaker with the John Maxwell Team. She is an Entrepreneur that shares unique personal stories about herself, her business and her Nation in a way that will add value to the lives of listeners, She holds an MSc degree in Mass Communication from the University of Lagos . She has done tremendous work as an advocate for Education Reforms in her country Nigeria. A magazine publisher and organizer of one of the biggest Education events in Africa, the Total School Support seminar/Exhibition. She is passionate about making people become the best they can be. She is a Trainer and a well sought after Speaker at Conferences.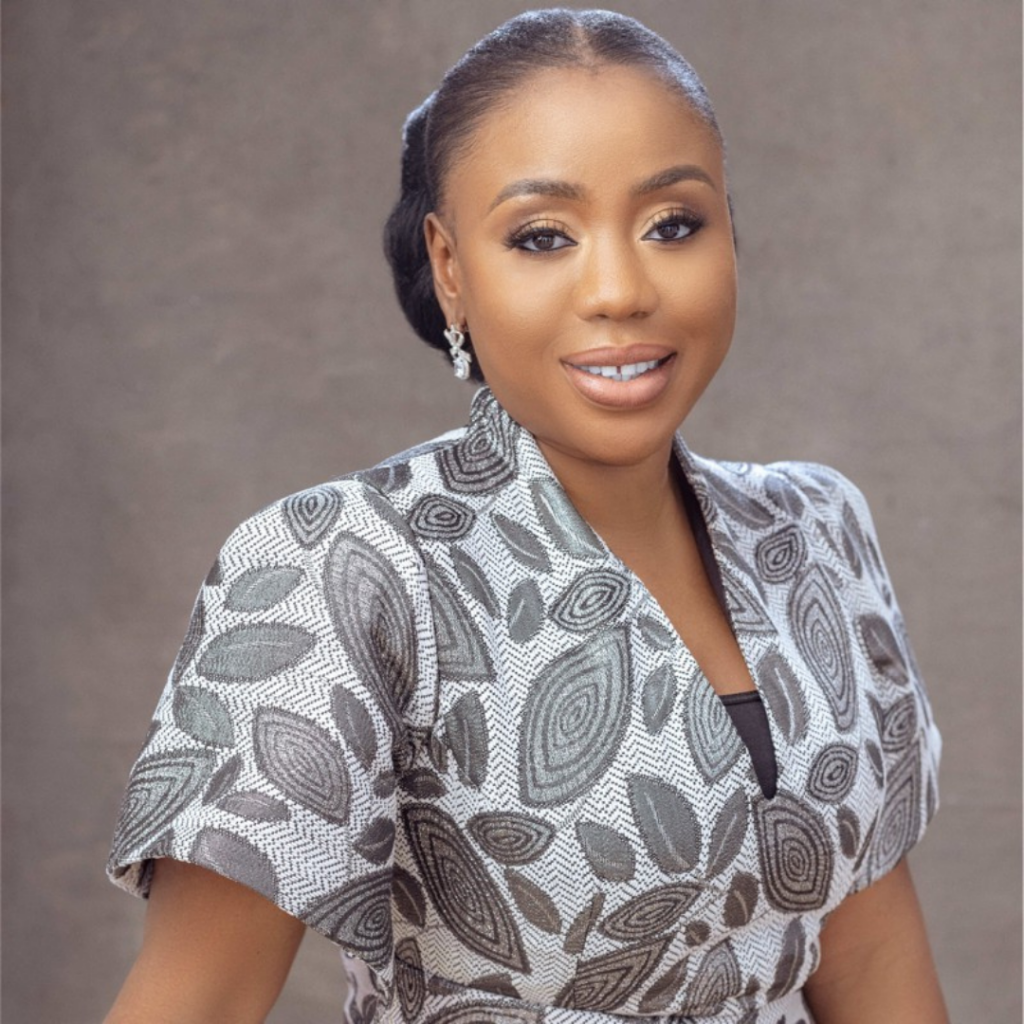 Yvonne Chioma Ofodile has years of combined experience in areas like human resource, business development and strategy, commercial/haulage sales and marketing, leadership and personal development within the oil and gas industry and Social enterprise sector. She serves as the Managing Director at Zetile Oil and gas an integrated downstream Oil and Gas company that provides superior value across the entire value chain.
CEO, Zetile Stores Limited a fast growing supermarket chain based in Lekki Lagos Nigeria and founder of 360 Woman Africa, a leadership and enterprise development non-profit for women in Africa, a UK certified clarity and business coach.As an active young inspiring leader, she was listed as a Top 100 Career Women in Nigeria in 2021, Top 100 inspiring women in Nigeria by Leading Ladies Africa 2020 and in 2012 she was named a GEMSTONE Ambassador and has volunteered with GEMSTONE Leadership and Nation-building NGO where she served as the state coordinator for 4 years, during her time as a coordinator she specialized in event management, strategy, client services, and account management.
 Yvonne has been recognized by several platforms for her work as a change agent, inspiring young women leaders and businesswoman with a deep interest in human capital development and business growth. A prolific public speaker, a mentor at the Academy of Women Entrepreneurs(AWE) by the US consulate as part of the White House led Women's global development and prosperity initiative and a leading personal development coach in Africa.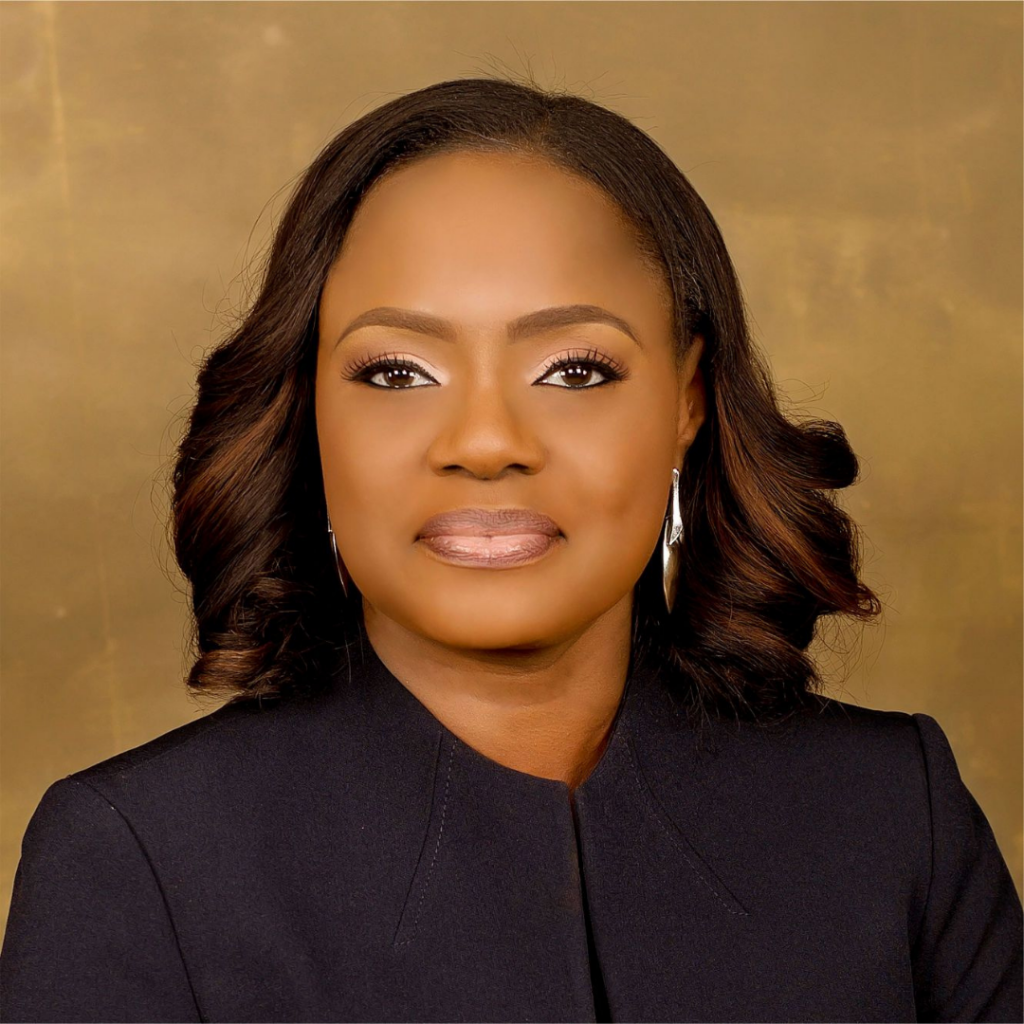 Yemisi Peters, the Lead Facilitator at Yemisi Peters Consulting Limited, CEO Sparking World Business & Events, a John Maxwell certified Coach, Speaker, Mentor and Trainer.
Zainab Balogun- Nwachukwu is a British-Nigerian Actor, Entrepreneur and Influencer. Scouted by UK's Premier Models Management, Zainab transitioned into acting and went on to feature in TV series like BBC One drama 'Material Girl' and Channel 4's "The Charlatans", appearance in Hollywood blockbuster; "The Dark Knight Rises" was a pivotal moment in her foray into acting.
In a few short years, she has racked up an impressive record with lead roles in popular Netflix films and TIFF selections such as "The Wedding Party", "God Calling" and "The Royal Hibiscus Hotel". Zainab's success continued as a pioneer producer/presenter and co-creator of TV shows; 'EL Now" and "The Spot" which aired in over 50 countries worldwide via EbonyLife TV.
As a brand influencer, Zainab is creative, passionate about beauty, skincare, hair, fashion, travel and lifestyle content that represents women everywhere. She is also the Co-founder of Wash and Go beauty limited.
Zainab's talent and infectious personality is effortless and unforgettable.
The PowerWoman Network is a network of female business leaders and professionals birth with a shared mission of enhancing the growth of women in the corporate, political, and business leadership scenes.
We believe that in every woman is an arsenal of untapped power, strength, resources and resourcefulness, therefore through The PowerWoman Network, we help ambitious women unleash their inner strength and help them with the resources required to access global opportunities and become global leaders.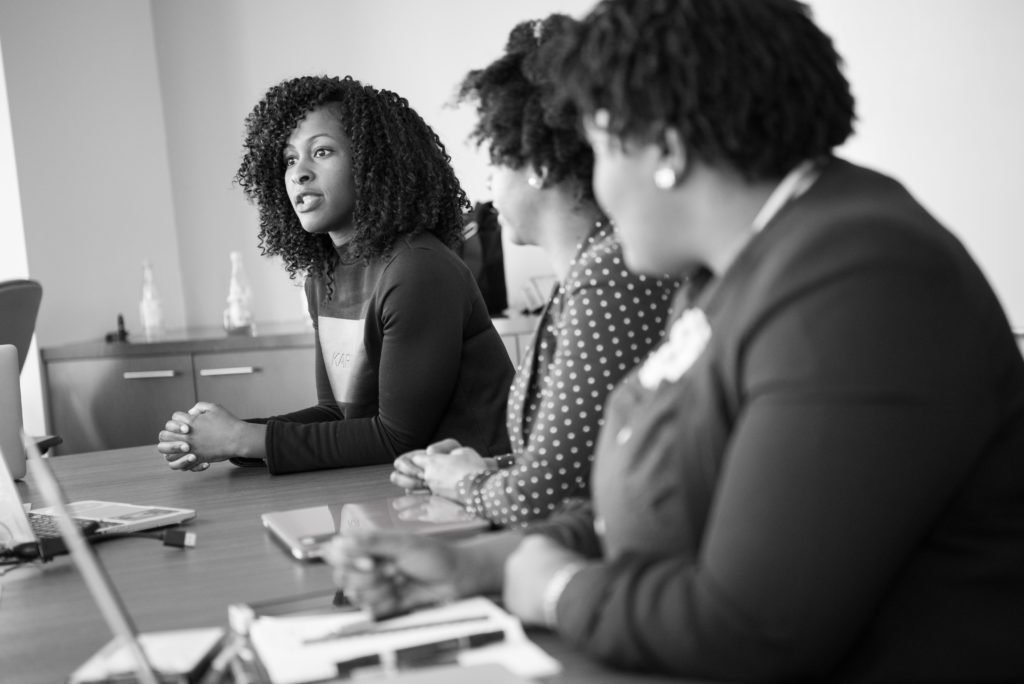 To offer leadership development, mentorship, economic advancement and empowerment for women through job creation, skills acceleration, capacity building, advocacy programs, strategic networking and collaborative practices.
To enhance the growth of women in the corporate, political and business leadership scenes.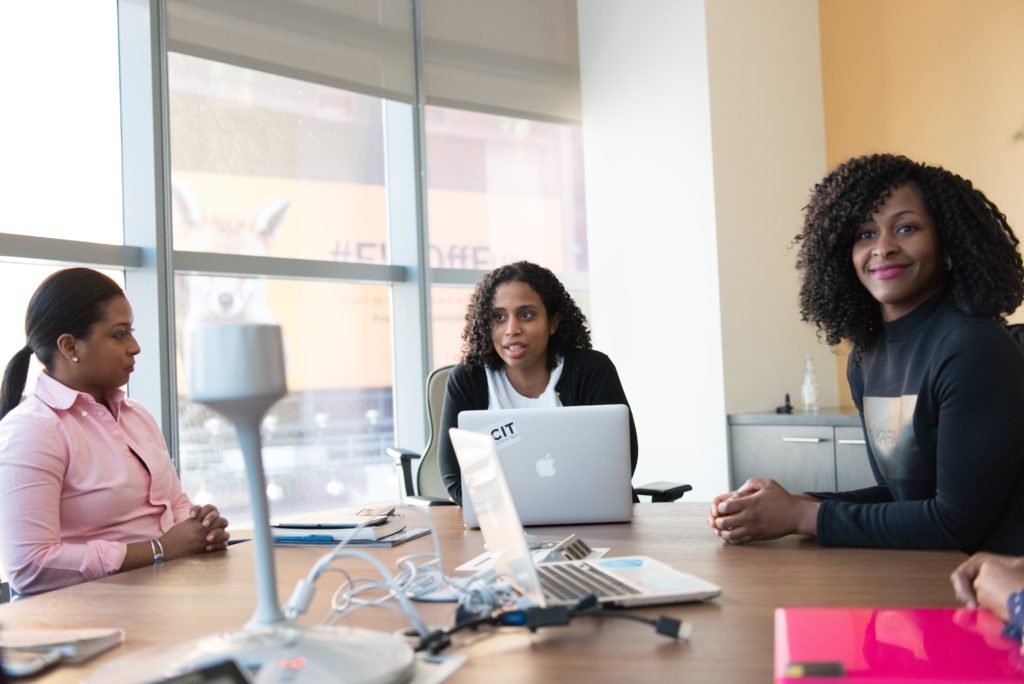 In a bid to unleash the power woman in every woman, we have organized programs to do just that. We look forward to seeing you!