On A Mission to Help Busy Professionals And Entrepreneurs Live Meaningful, Wholesome, and Productive Lives - Nkem Offonabo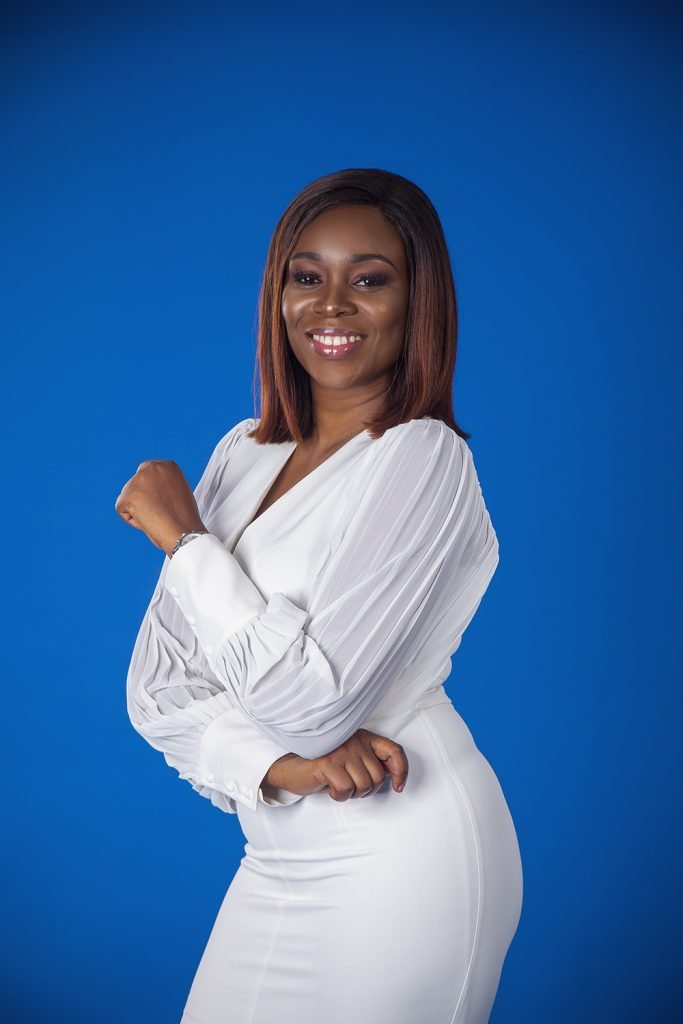 Tell us a bit about yourself?
My name is Nkem Offonabo, I am The HARMONISER – a purpose-driven woman on a mission to help busy professionals and entrepreneurs live MEANINGFUL, WHOLESOME and PRODUCTIVE lives across the critical areas of life to achieve WORK-LIFE HARMONY. I was born and raised in the Eastern part of Nigeria, Enugu to be precise but I've been living in Lagos for a little above a decade. I am from a family of Seven (7) children and I am the Fourth (4) child. I enjoy writing, swimming and travelling.
I work for The Work-Life Organisation Global Ltd as the Chief Executive Officer (CEO) and Chief Business Development Officer (CBDO) where I drive the deployment of Behavioral and Performance Interventions (BPIs) in the form of Coaching and Training for Individuals and Organisations as well as Human Resources Advisory.
I have over a decade work experience in Human Resources, Product and Business Development in the Financial Services Industry before resigning in December 2020 to fully focus on my brand and business. I am a trained Life Coach, Neurolinguistic Programming, Emotional Freedom Techniques and Matrix Reimprinting practitioner and Author of the bestselling book, The Harmonised Life – a personal leadership and organizational transformation book written for busy professionals and entrepreneurs who are burned out and unable to prioritise but wants to take control of the critical areas of their lives to optimize their Performance, Productivity and profitability.
What are your key values?
These Five (5) core values amongst others drive my mission. They are identified with an acronym: G.I.F.T.S:  
G – Godliness
I – Integrity
F – Family and Friendships
T – Tenacity
S – Service
What are you most passionate about?
I am passionate about self-leadership, wholesome and intentional living – I want to see a world filled with self-leaders who are daily living a life of influence, impact and achieving holistic personal excellence.
What's your educational background?
I am a graduate in Psychology (with interest in Organisational Psychology and Leadership) and a Special Executive Management Programme (SEMP) MBA from Metropolitan School of Business and Management, United Kingdom. I also trained as a Life Coach, Neuro-Linguistic Programming (NLP), Emotional Freedom Techniques (EFT) and Matrix Reimprinting practitioner from the prestigious Olusola Lanre Coaching Academy.
What did you want to be when you grow up?
As a kid, my childhood fantasy was being a Nurse but as I matured, that fantasy shifted towards the understanding of human mind and behaviour. This yearning led me to study Psychology in the University and reinforced my current and future practice as a Life Coach and Workplace Therapist respectively.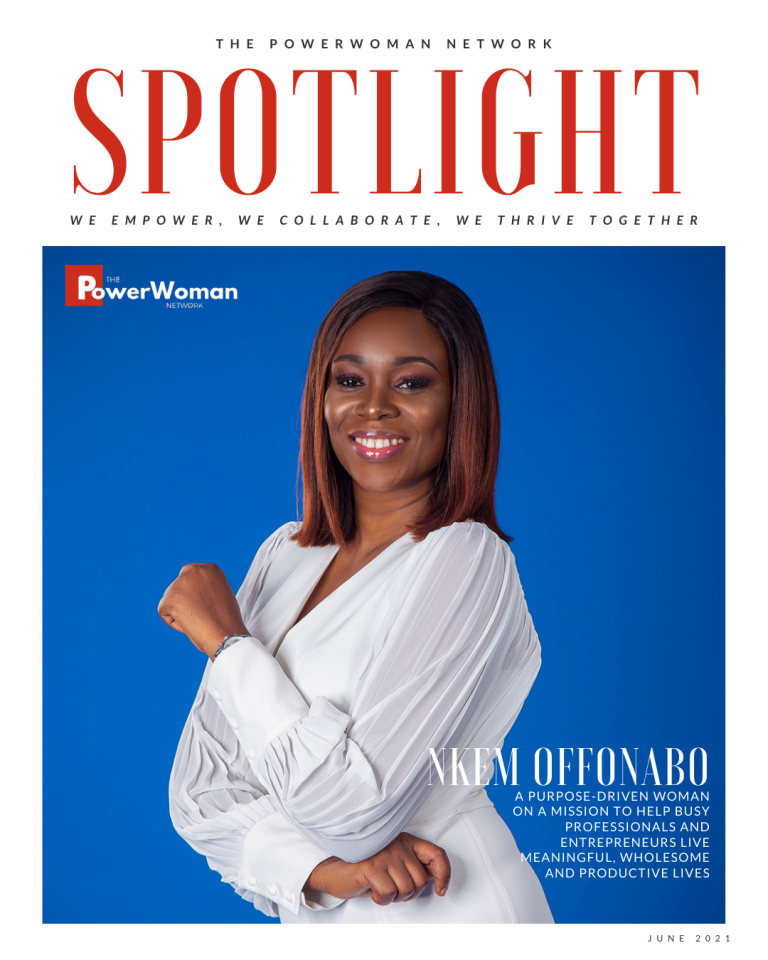 Tell us your experience as a 

P

rofessional/Business Owner?
My professional experience spans a total of Thirteen (13) years in Human Resources, Product and Business Development from 2008 till date. My career journey started in April 2008 as a Human Resources Assistant with a Management Consulting Firm, Tycoon Consult before joining First City Monument Bank Limited in June 2008 as an Asset Service Desk Officer with the Retail Banking Division. 
In a couple of months, I joined the Product Development team as a Product Officer, responsible for the Bank's Retail Product Development, Internal and External Customer Experience Management whilst improving Product and Service standards. I moved to the HR & Change Management Division in October 2010 as an Employee Relations Officer, charged with the responsibility of managing staff welfare benefits; ensuring staff compliance with the Bank's policies and maintaining a balanced workplace in order to increase productivity, motivation and morale. 
 I also worked as Organization Development Officer, Recruitment, Selection and Onboarding Officer to drive the implementation of recruitment strategy, increase organization effectiveness by ensuring proper definition, analysis, evaluation and alignment of job roles within the bank and also drive initiatives that address soft issues that bordered on organization culture and practices in line with best practices. 
In August 2013, I was anchored into the position of a Business Development Manager with the Transaction Banking Division where I successfully deployed best-fit digital and alternate channel solutions to Corporate Organizations while building partnerships with Fintechs, Payment Service Providers and Mobile Money Operators to deliver Value-Add Electronic Solutions, solve Banking Challenges and increase the Bank's Profitability. 
In December 2020, I resigned from my 8 to 5 job to fully focus on building my personal brand and business brand; THE HARMONISER and THE WORK-LIFE ORGANISATION GLOBAL LTD, with the former serving individual clients through my carefully curated products such as the sale of my book (The Harmonised Life), one-on-one coaching, group coaching via The Harmonised Life Academy, Professional Profile Optimisation services and Speaking Engagement while the later serves the corporate clients through Corporate Training, Team Coaching, Wellness Programs, Recruitment, Selection and Onboarding and as well as HR/OD Advisory services.
 7. What were some of the challenges that you encountered when you started your business?
First, it was the complexities of working a demanding 8 to 5 job alongside building a personal brand and business; the juggle of time, energy and focus to successfully push your passion while driving performance and profitability in your day job. It was on that pedestal that I decided to channel my time, energy and skills to what I found most meaningful, fulfilling and rewarding. Some other challenges I encountered were around putting the right structure in place for the business to run smoothly and effectively. Prior to starting off fully in January 2021, I engaged a business structure expert to identity the Products, People and Performance dynamics that is fit for the market I was positioned and that helped to provide better clarity for business success. Another major challenge was around hiring that is, onboarding high performing talents who are also willing and committed to building their career with a startup. On this note, I have decided to grow lean and scale organically.
 8. What are the things needed to guarantee breakthrough/success in business and career?
Success secret is universal. Whether the goal is about achieving success in your career or business, the first and most important thing is to prioritise gaining clarity. Secondly, visualize who you want to become in your career or business and pursue that vision with intentionality. Set SMART and well-formed goals that will lead you to your desired outcome(s). Thirdly, be open to acquiring diverse learning opportunities. Acquiring diverse experiences will create a huge learning opportunities that will position your skillsets and competences and help you thrive in your chosen career path or business. Fourthly, be deliberate about building high-yielding professional network where you can add value and also leverage on. Fifthly, find a coach, mentor or sponsor who will keep you accountable to your goals, give you the required support and help position you for continued success. Ultimately, never take the God-Factor for granted.
 9. What have been your fondest memory in your career/business?
 I remember vividly, that fateful evening at exactly 5pm when I got a call from the Head of HR of my former employer requesting to have me train the Customer Service Division of the bank on Work-Life Balance and Employee Wellness. It was my first corporate training experience given to me by my employer so, I brought my best foot forward; I delivered excellently with great feedback and an accompanying reward. This reinforced my passion and practice as a Corporate Trainer.
 10. What are your greatest accomplishments in your career?
Becoming a coach is the highlight of my accomplishments because it connects deeply to my core and life purpose. The ability to use the transformative tools and skills of coaching to move people from a stuck state to a liberating and empowering state to pursue their own vision with a deep sense of clarity of purpose, passion, direction and intentional actions.
 11. What are your SuperPowers?
Identifying one's superpower requires a lot of self-awareness and intentonality. I am sure there are more to my superpower abilities but these comes readily to mind:
WRITING – This superpower enables me to put words together in a well-structured and organized manner to convey meaning and compel actions. No wonder I am an Author (smiles)

ORGANISING – I love structure, details and can almost pass for a perfectionist even though I am unlearning to be fixated with perfectionism. I am currently learning to live in the flow and enjoy life with its imperfections.

SELF-LEADING – I am naturally self-driven and always questioning the status quo especially as it concerns my personal growth and excellence. I believe that there is always room for MORE and being comfortable in the comfort zone is never comforting.

HARMONY – Harmony for me is a deliberate choice to be in a state of constant happiness, peace of mind and wholesomeness irrespective of the chaos. This requires me to always live in the consciousness of who I am, my life purpose, passions, daily actions and my desired quality of life across the critical areas of my life. This happens to be one of my greatest superpowers.
 What have you learned over your lifetime that you'd like to share with the younger generation?
I am a work-in-progress and a life-long learner however, failure has taught me more lessons than success. One of my personal quotes is "Never be fixated on perfection to the extent of missing the lessons in the imperfections" – PERFECTION SIMPLY DOESN'T EXIST. Therefore, the lesson in this realization is to daily strive to become the best version of myself – purposeful, passionate, intentional, knowledgeable, skillfull, always seeking for an opportunity to add value and serve humanity. That is the ultimate goal of life.
 13. What are you most grateful for?
I am grateful for the Pain that led me to my Purpose – a life of Meaning, Influence and Impact.
How do you integrate the many aspects of your life?
Truth is, everything in life deserves attention but not at the same time. The ability to integrate the various demands of life requires an element of prioritization and a feeling of being-in-charge of ones scheduled responsibilities. That being said, I strive towards an ideal work-life integration or harmonisation by simply, identifying the critical areas of my life [such as my health or wellness, spirituality, passion, self-esteem, business, finance, friendships, rest, peace of mind, etc.], what I desire in each area or how I want to feel in each area and taking deliberate daily actions (by way of the quality of time, energy and resources) to invest in each of them without letting the important things slip. Because for me, SUCCESS IS MULTI-DIMENSIONAL.
How do you unwind?
I love to unwind in several ways; the expensive and inexpensive.
The expensive ways could be to pack my bag and travel on a vacation; I love seeing new places, meeting new people and learning about different cultural perspectives. The inexpensive ways could be to lay in bed/couch and simply binge on movies, read a great book, go swimming, relax at the beach, give myself a spa treatment or dine out with friends.
 16. Where can you be found online?
LINKEDIN: www.linkedin.com/in/nkemoffonabo
INSTAGRAM: www.instagram.com/nkemoffonabo
FACEBOOK: www.facebook.com/nkemoffonabo